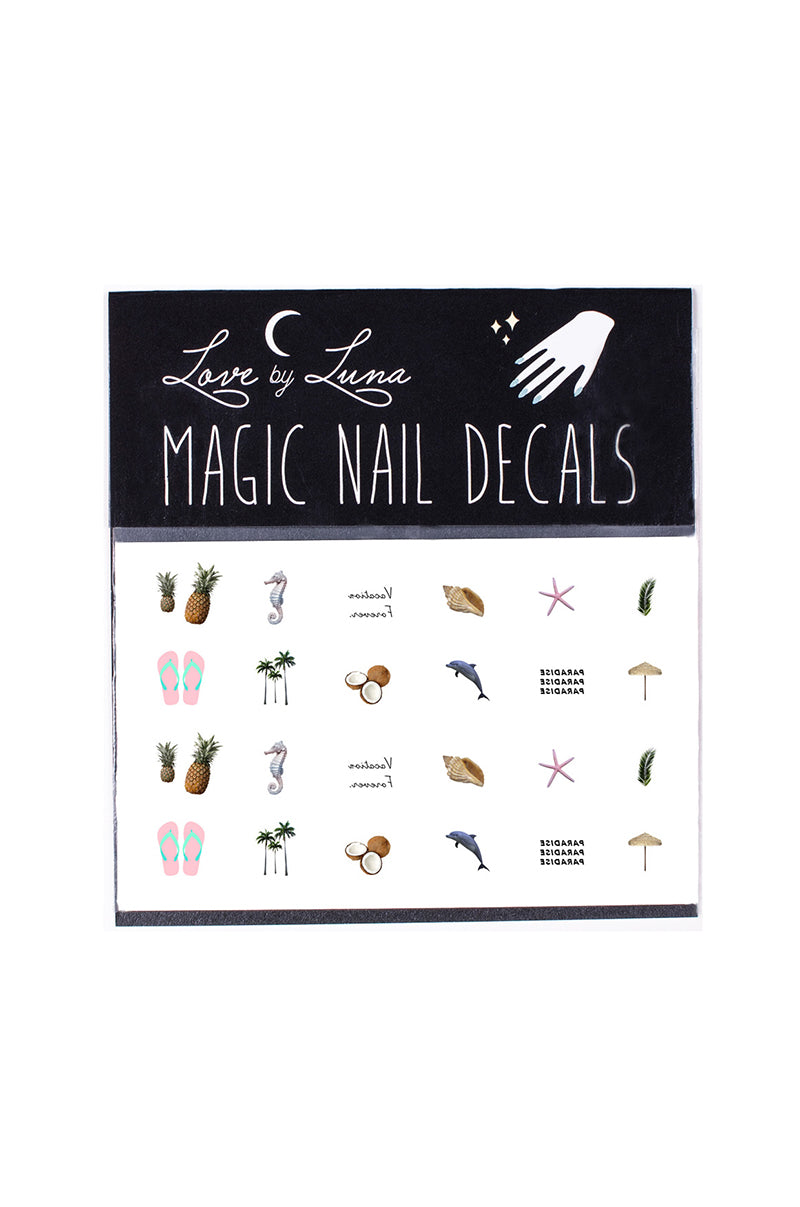 Vacation Forever Nail Decal Set
Make a splash at your next vacation hotspot with our Vacation Forever Nail Decal Set! This set includes 24 individual waterslide nail decals (enough for 2+ full manicures) featuring pineapples, dolphins, seahorses, palm leaves, sea shells, coconuts, and cute text that says "Vacation Forever" and "Paradise, Paradise, Paradise" -- basically everything you need for a tropical getaway. Mix and match the decals to create completely different and unique designs! Sized out to fit both long and short nails.
Includes guided instructions for easy application. Decals last approximately one week with regular polish or up to two with gel polish. Must use with white or light polish only (will not show up on dark colors).
Our waterslide nail decals work similarly to a temporary tattoo. Cut out your desired decal, remove the plastic film, then place face down on your nail. Wet the back with a damp paper towel for 30 seconds, then remove the paper backing. Pat off any excess water and allow to dry completely. Seal with two coats of a clear top coat.