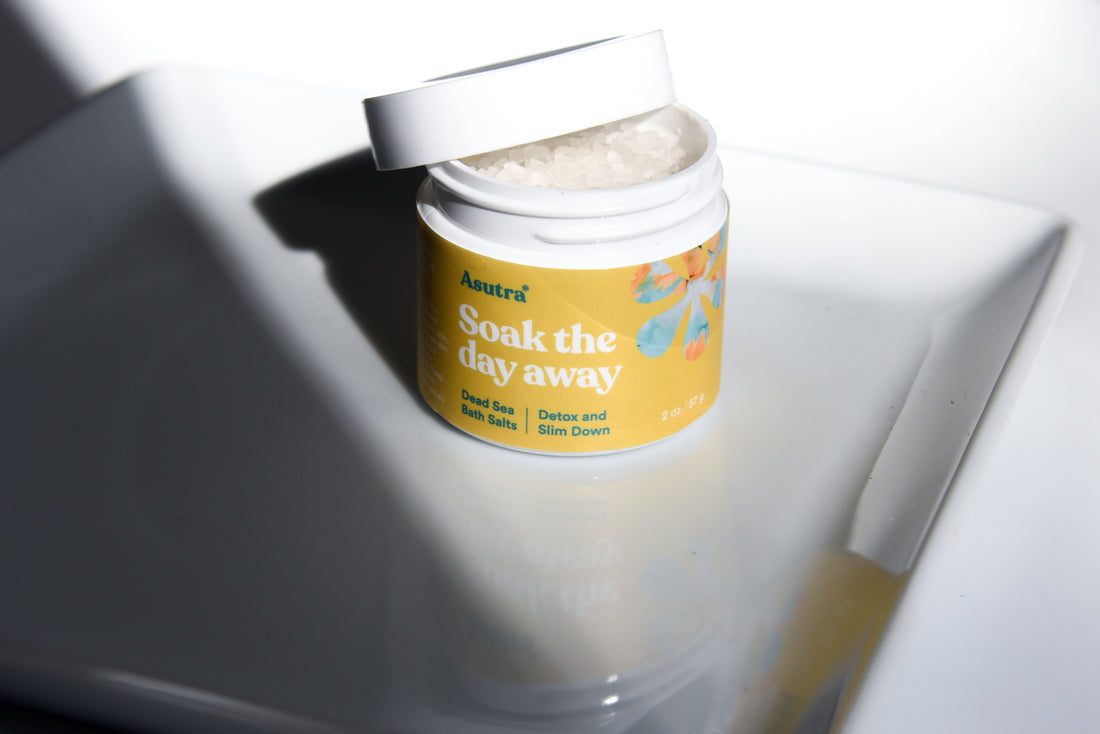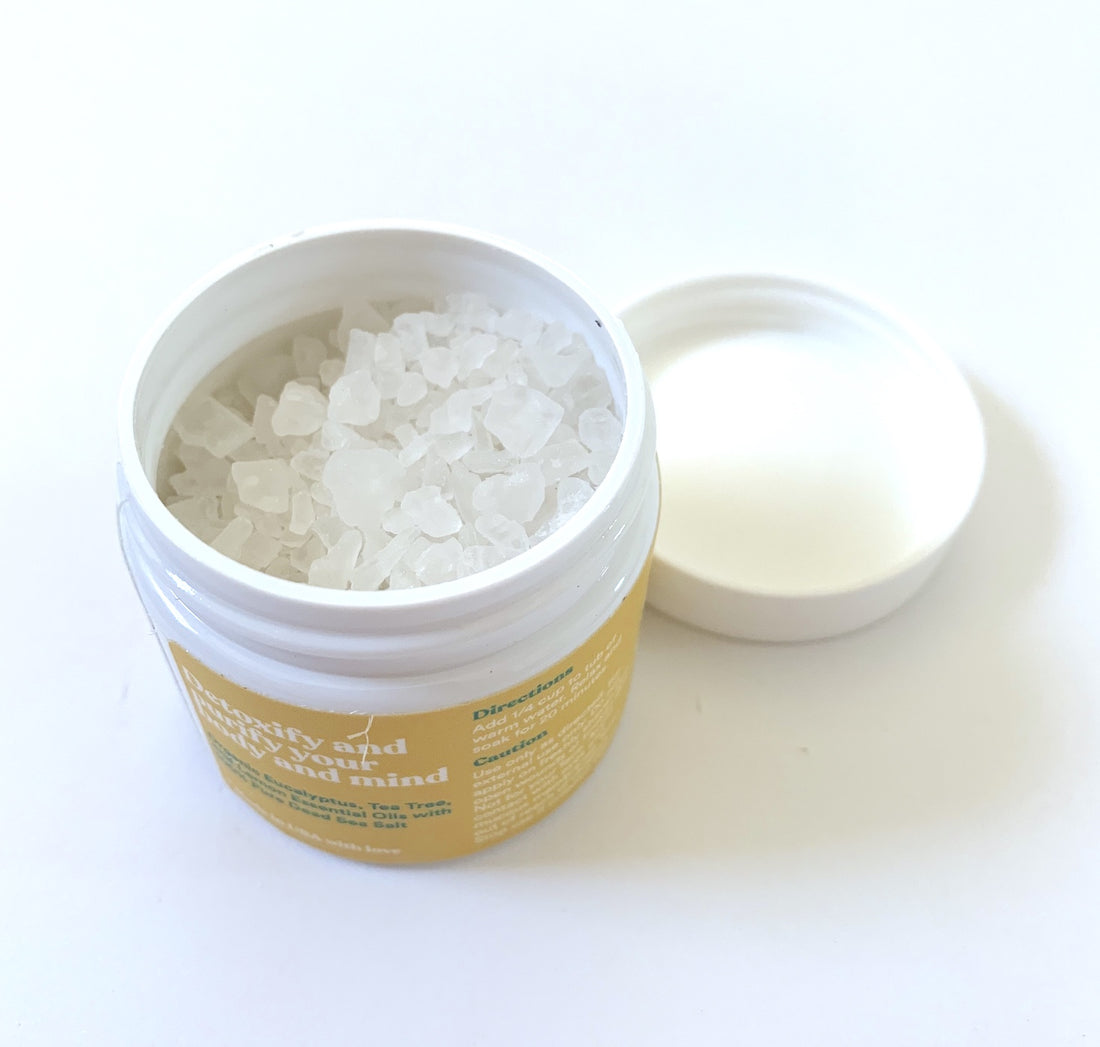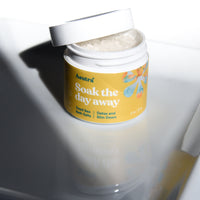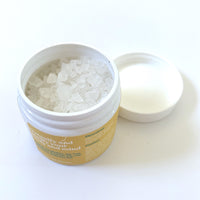 Soak The Day Away Detox & Slim Down Bath Soak
Detoxify and purify. Relax in warm water as mineral-rich Dead Sea salts, organic eucalyptus and lemon essential oils, and nutrients cleanse and draw out toxins. This deeply therapeutic, aromatic, luxurious bath soak enhances your body's natural detoxification process, bolstering your immune system, fighting cellulite, and stimulating weight loss.
Directions: Add to tub of warm water. Light a candle, play music. Relax and soak for 20 minutes. Use only as directed. For external use only. Avoid contact with eyes and mucous membranes. Stop use if irritation occurs.
Details:
*2oz mini size
*By Asutra