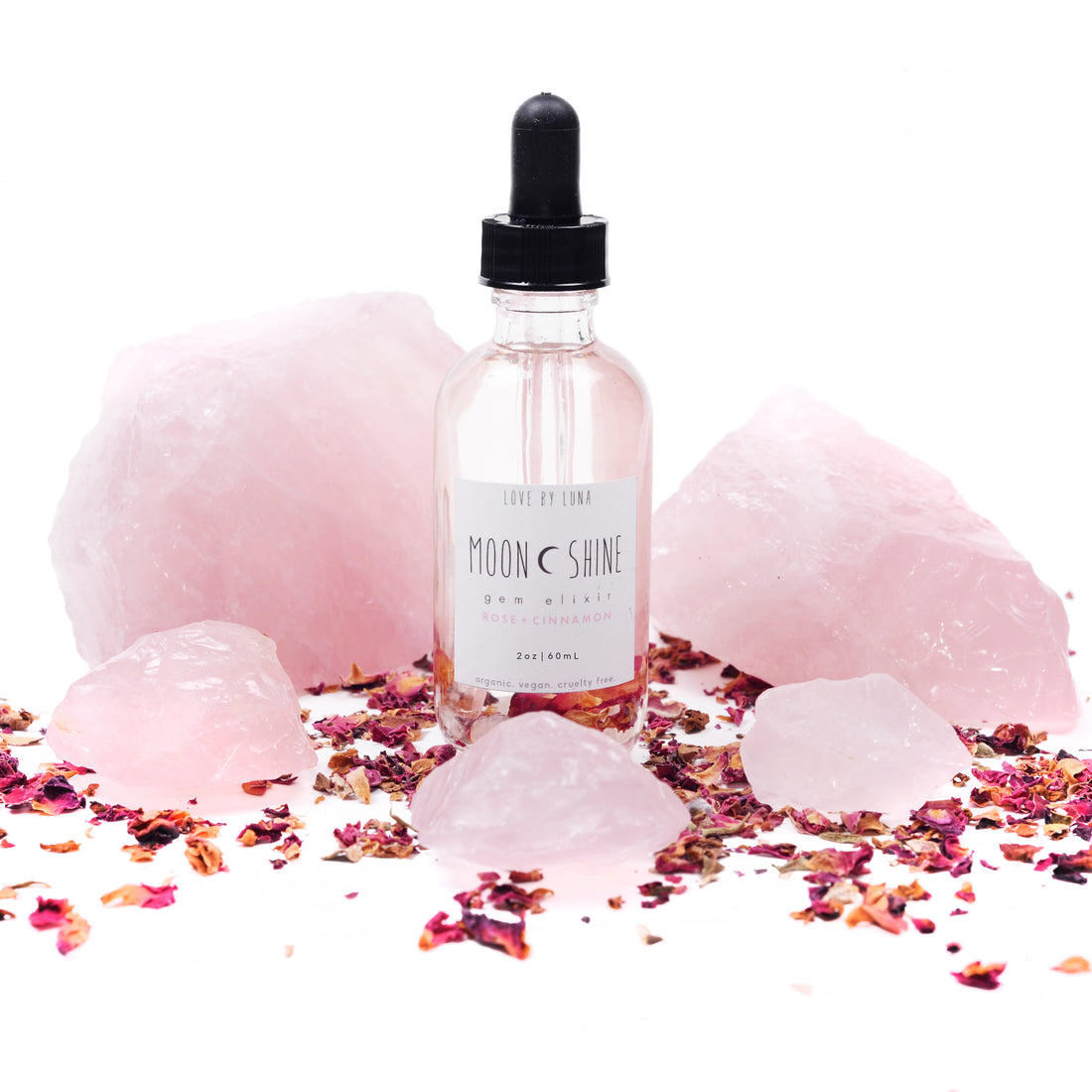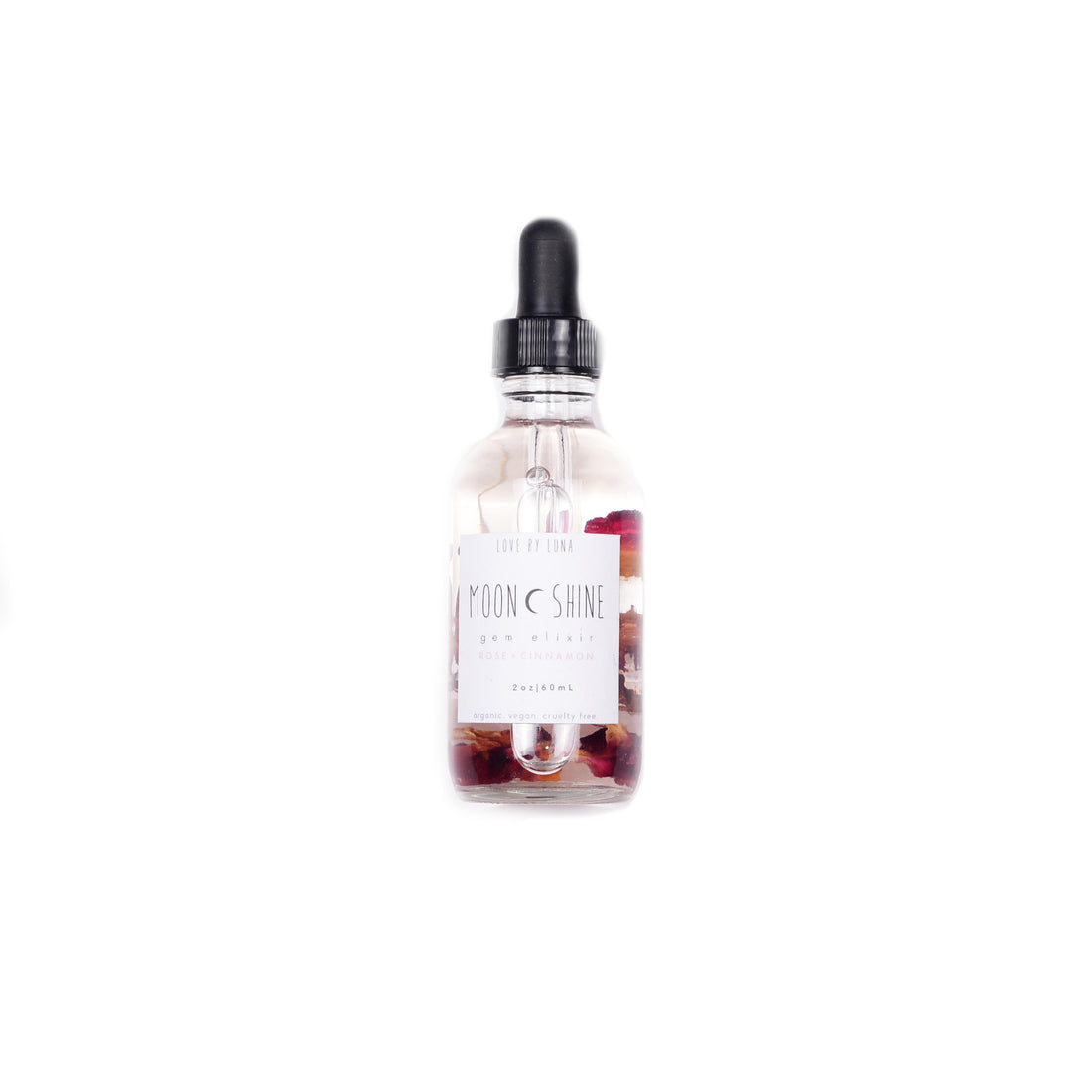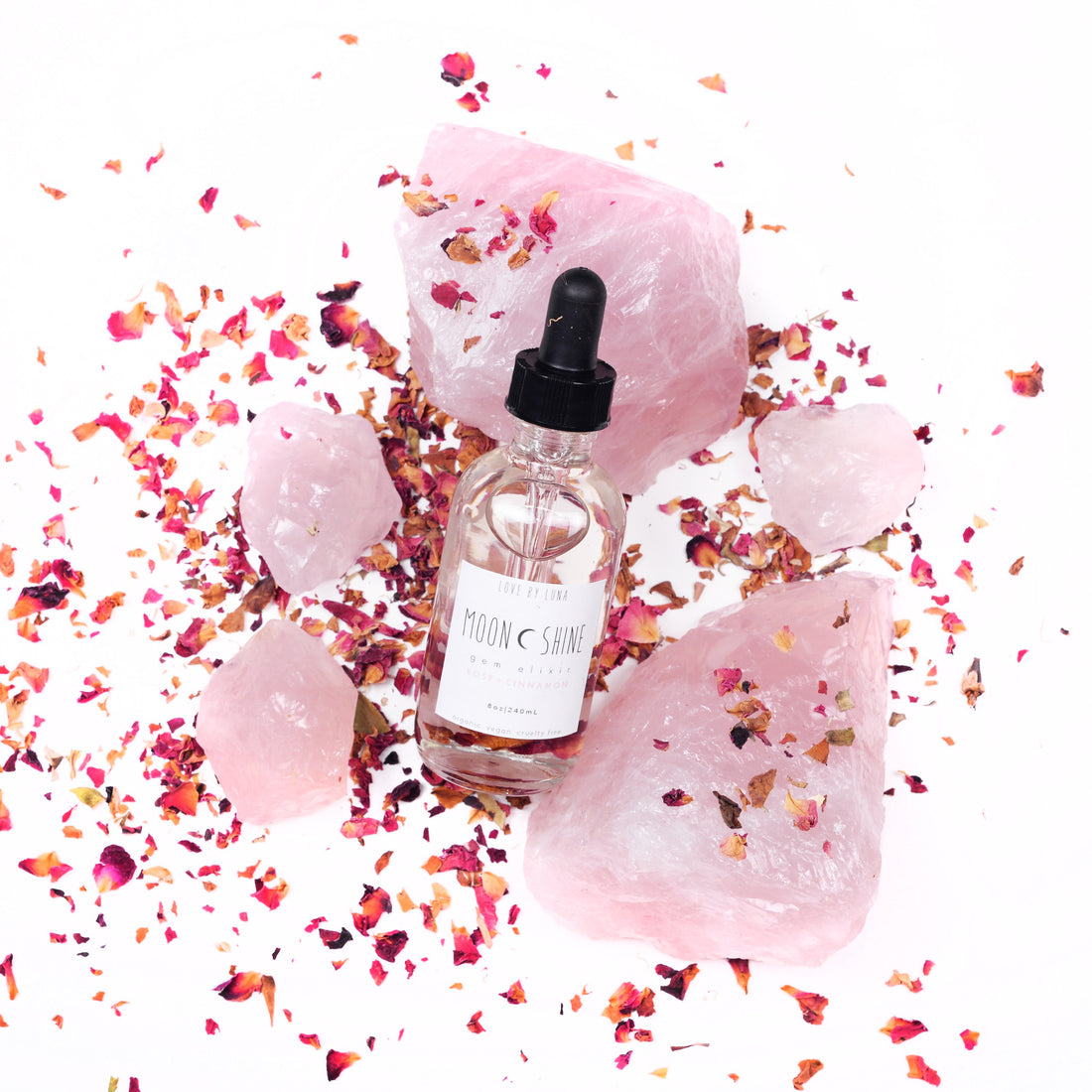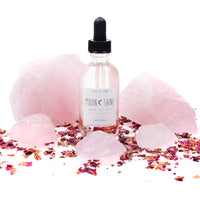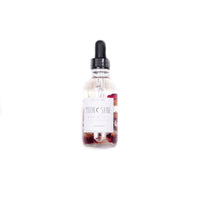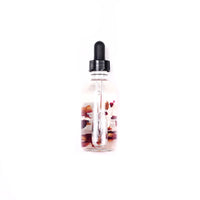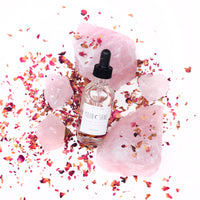 Rose + Cinnamon MoonShine Gem Elixir - Full Size
Created for the days when you just need a little more love.  Notes of fresh cut rose create an uplifting atmosphere where spiritual healing and relaxation can occur while a subtle cinnamon undertone sparks your inner warmth and sensuality.  Infused with tumbled rose quartz for loving and healing energy.  This 2oz bottle is large and will last many uses. 
Uses: body oil, massage oil, add to a bath, aromatherapy, anoint candles
━━━━━━━━━━━━━━━━━━━━━━━━━━

Intentions & Rose Quartz:
☾ Attract new love or renew existing love
☾ Improve self-love and build confidence
☾ Purify, open, and strengthen the heart chakra
☾ Promote deep inner healing of emotional wounds

Skin Benefits of Rose Essential Oil:
☾ Balances moisture levels 
☾ Reduces the appearance of imperfections
☾ Evens overall skin tone and complexion
━━━━━━━━━━━━━━━━━━━━━━━━━━

Ingredients: rosa damascene (organic rose essential oil), cinnamomum zeylancium (organic cinnamon essential oil), organic fractionated coconut oil, organic rose petals, rose quartz chips

For external use only. Do not ingest. Do not use this product if you are allergic to any of the ingredients listed. If irritation occurs, stop use immediately. Love By Luna is not responsible for any adverse reactions or misuse of this product.