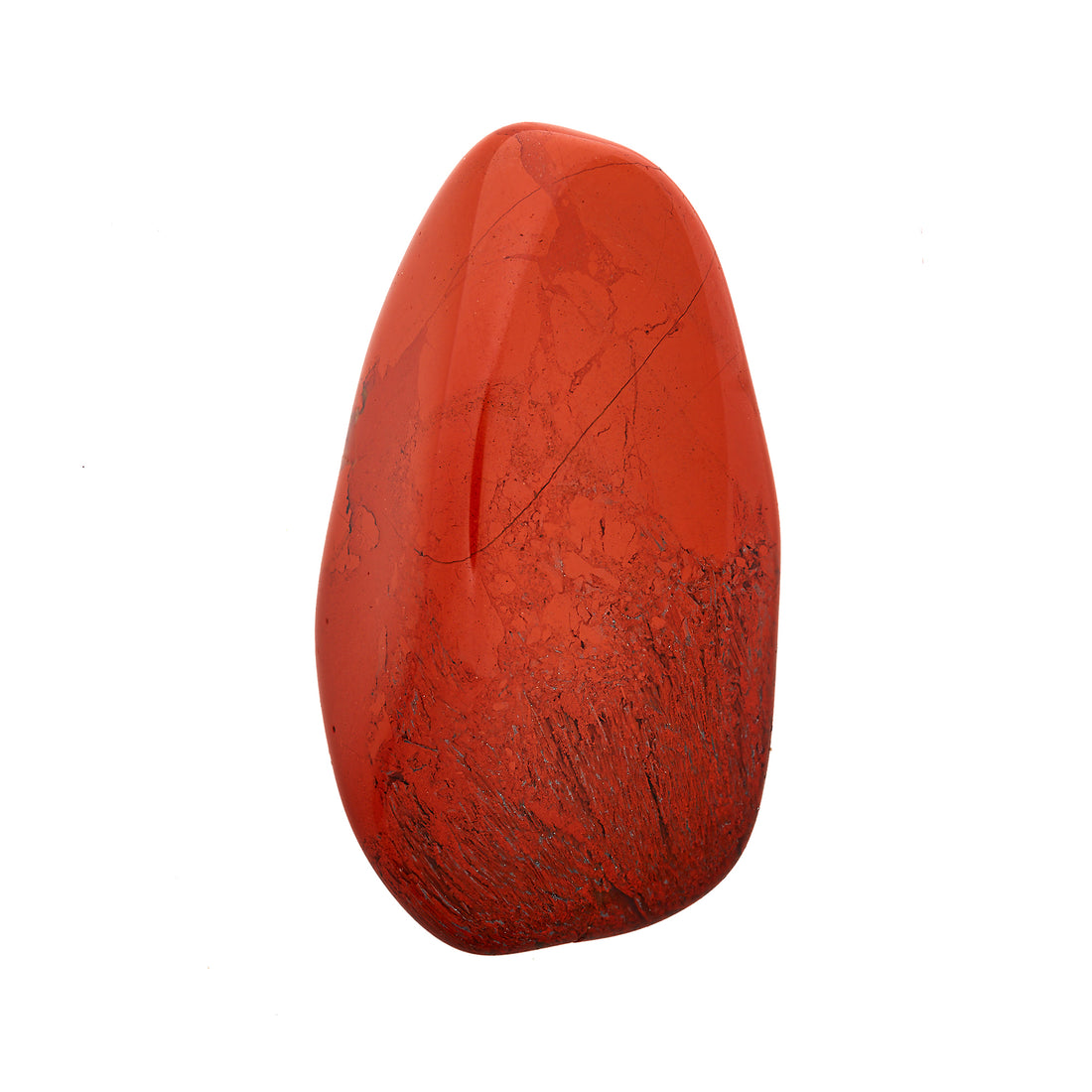 Rise to the challenge with red jasper. Known as the "Stone of Endurance", red jasper is associated with vitality, strength, stamina, and perseverance. The revitalizing and balancing properties of this stone make it a wonderful choice for not only boosting energy levels, but regulating them. Use this stone to shake off lethargy and pursue goals with vigor while staying centered. The key to preventing burnout is maintaining a steady pace.
This listing is for one piece of tumbled red jasper (1.0" average size). Since every stone is unique, please allow for slight variations in color and size. Our crystals are hand selected to ensure quality and are only purchased from reputable vendors who share our commitment to ethical sourcing practices.
☽ Affirmation: I have the courage to overcome any obstacle.
☽ Chakra: Root
☽ Element: Fire
☽ Planet: Mars
☽ Zodiac Signs: Aries, Cancer, Leo, Scorpio
☽ Vibration: Number 6
Tip: start your day with a burst of energy by using red jasper in a morning ritual or meditation; its energizing effects will help you carry your forward momentum throughout the day.