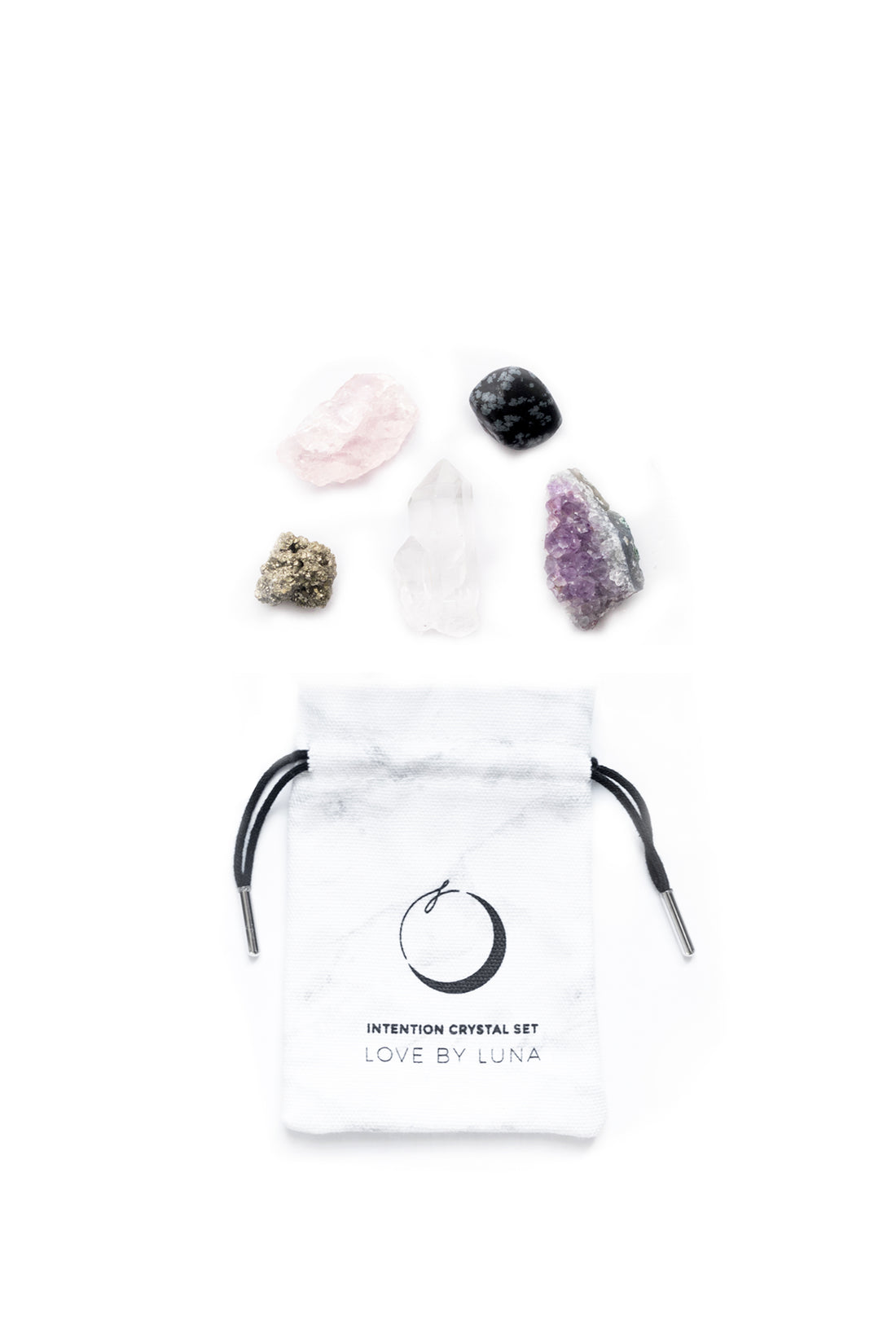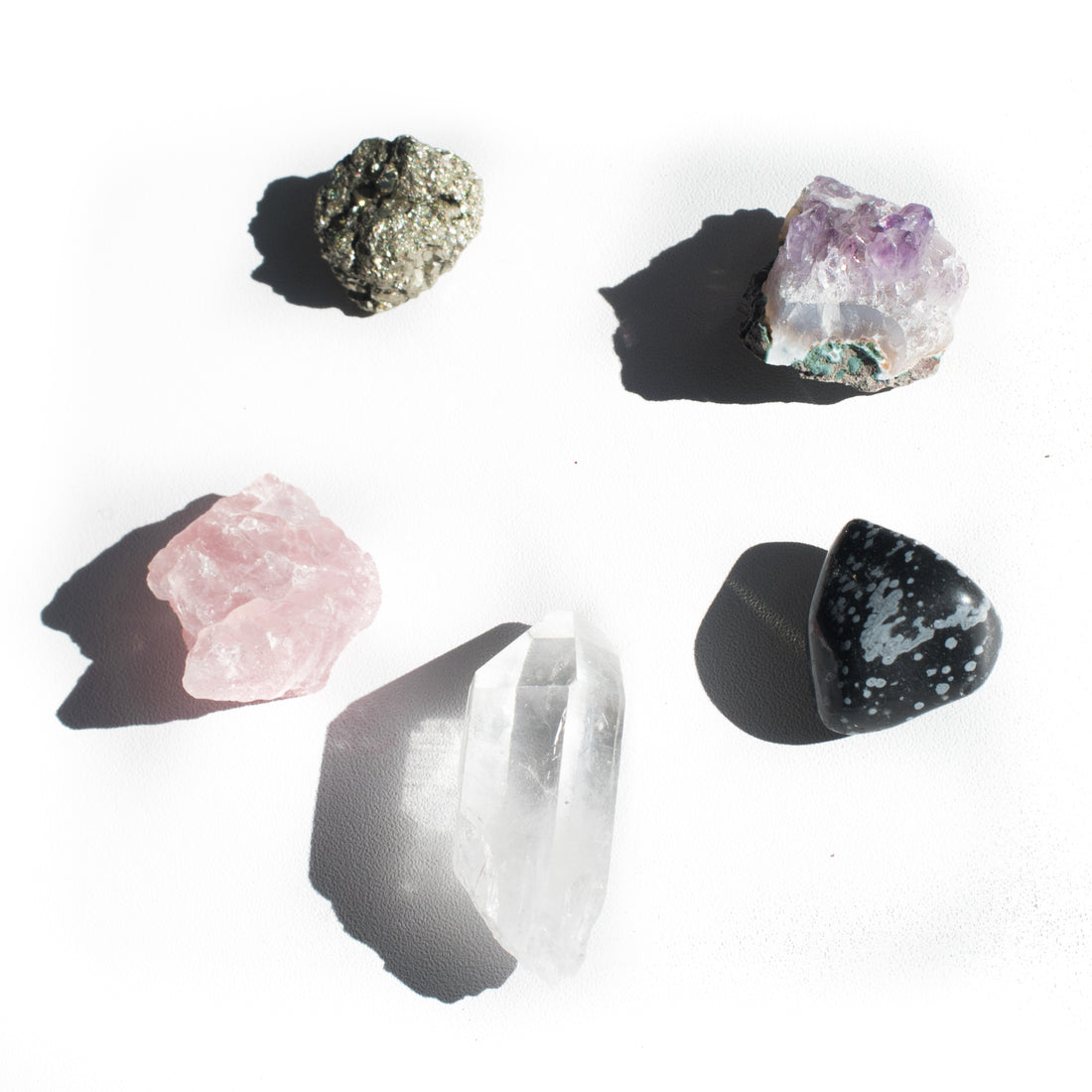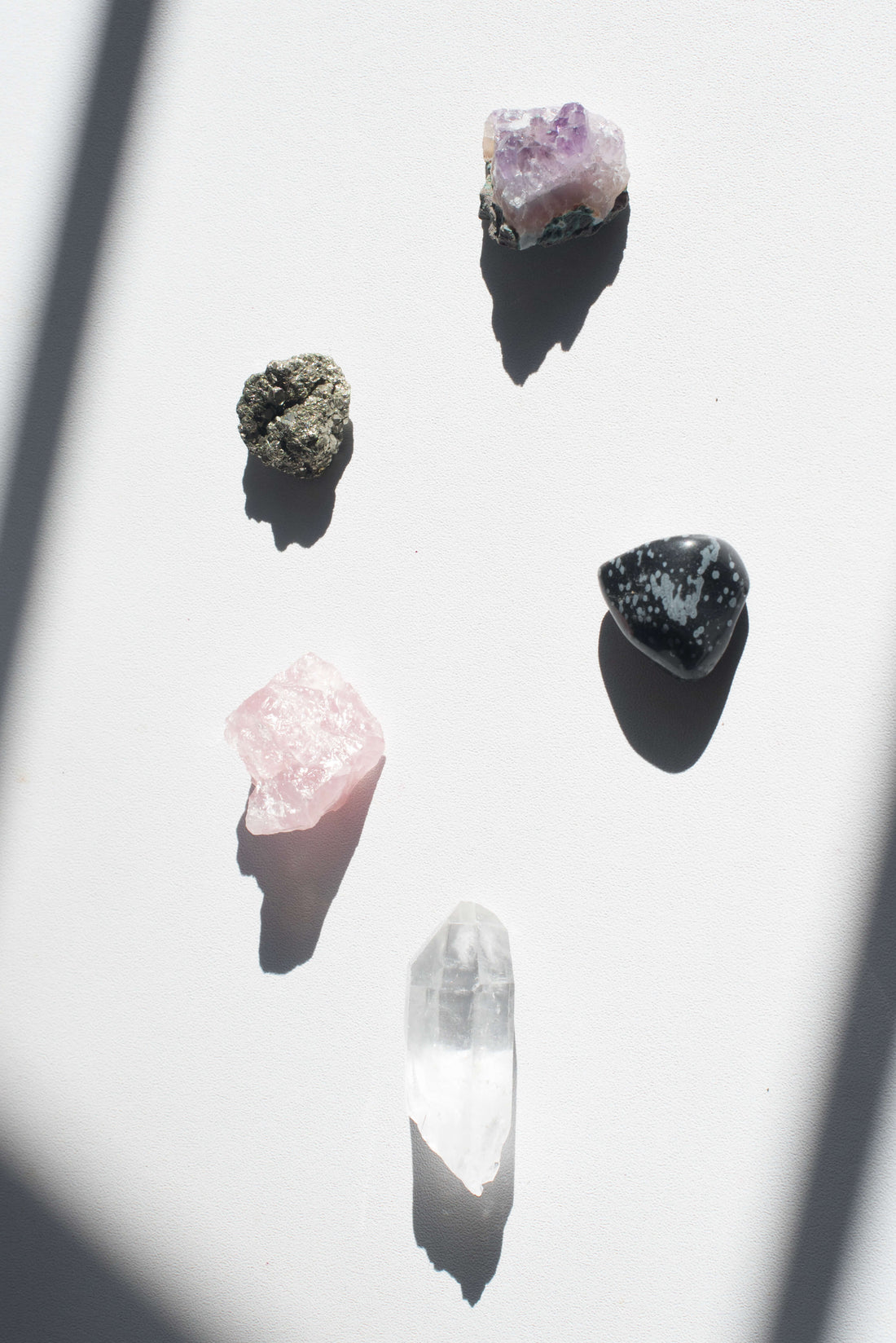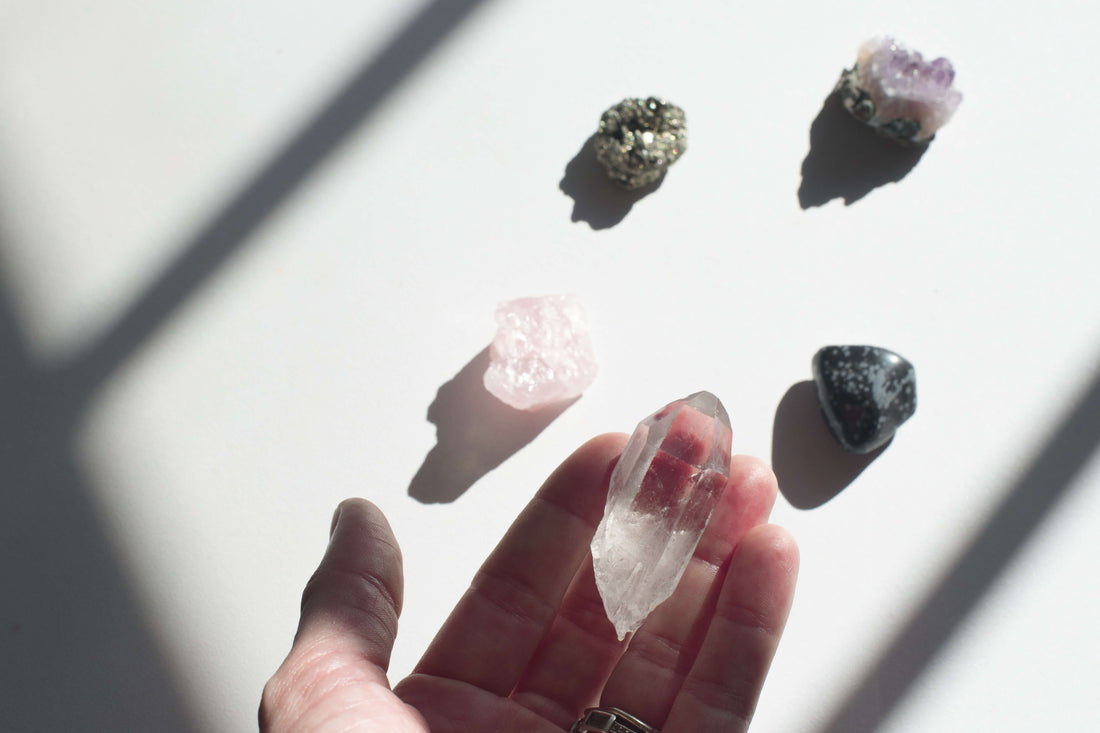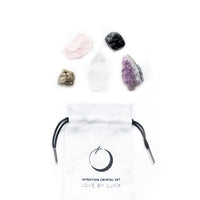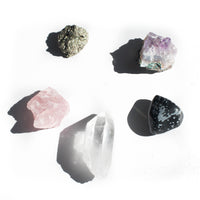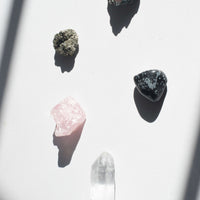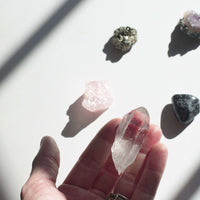 Let love in with this heart-nurturing, premium crystal set. This set includes 5 carefully curated stones to invoke, attract, renew, and enhance all forms of love, especially self-love. It encourages compassion, forgiveness, and self-acceptance -- allowing the heart to heal from past trauma, old emotional wounds, and grief. Use this set to give and receive love with an open heart, attract new romantic interests, reignite the spark between you and a partner, or prioritize your self-love practices.
Includes a marble drawstring pouch for protection and easy gift giving, along with an information card on each crystal's properties + usage tips.

All crystals range between 0.75 - 1.25" average size and may slightly vary, as each crystal is unique. Our crystals are hand selected to ensure quality and are only purchased from reputable vendors who share our commitment to ethical sourcing practices.
☽ Rose quartz - for unconditional love and heart healing
☽ Pyrite - for boosting self-worth and personal power
☽ Snowflake obsidian - for illuminating past patterns
☽ Clear quartz point - for clearing old attachments
☽ Amethyst - for calming, intuition, and protection
Use each crystal individually or together in meditation, crystal grids, on your altar, & more.