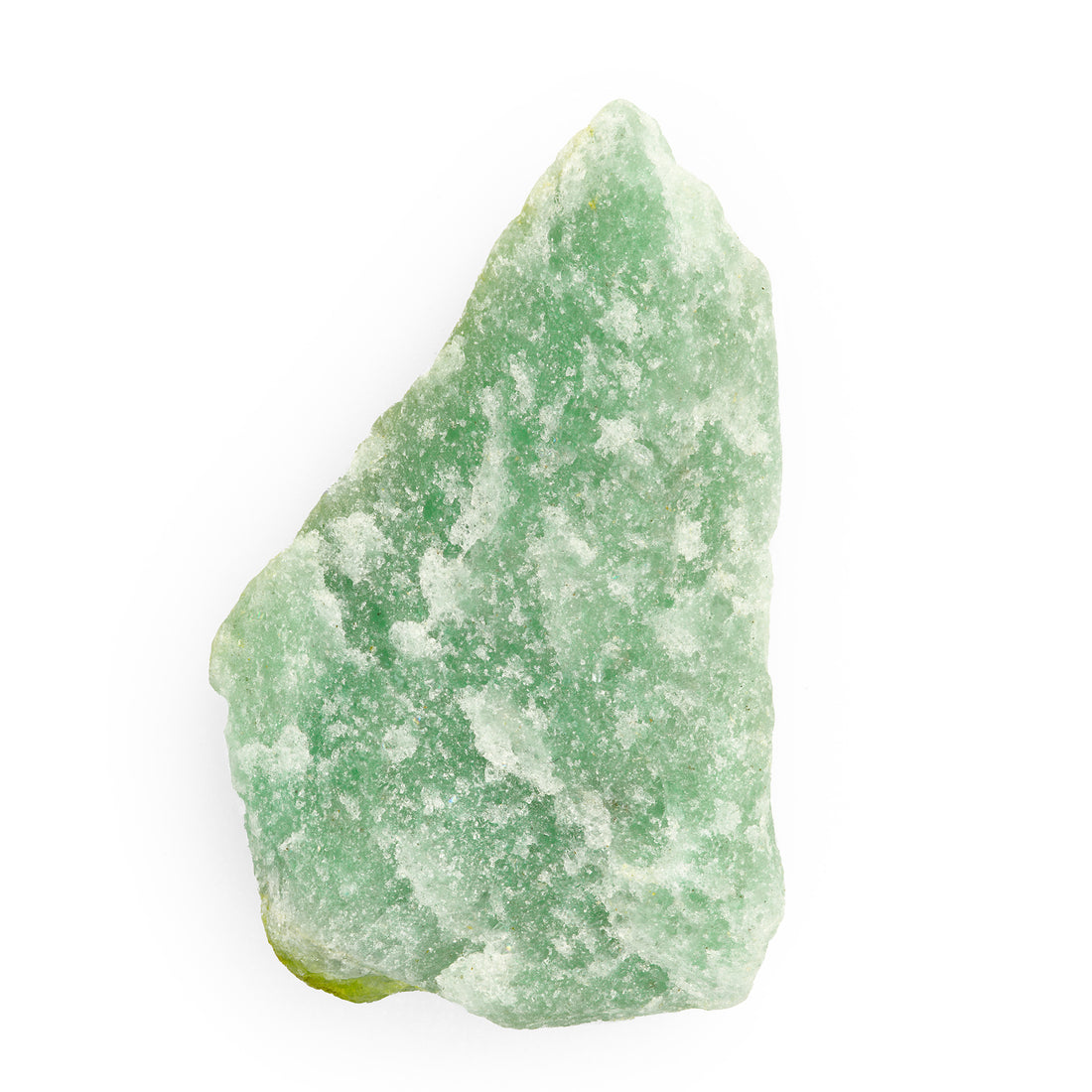 Turn over a new leaf with green aventurine. Known as the Stone of Opportunity and considered to be one of the luckiest crystals, green aventurine is a beacon of good fortune. Its lush, invigorating hue symbolizes new beginnings, fertility, and growth, as its energy paves the way for a fresh start. This stone encourages you to leave limiting beliefs, old patterns, and outdated habits behind so that you can embrace what is becoming.  Use this stone to welcome change into your life with positivity and optimism, and watch harmony flow.
This listing is for one piece of rough green aventurine (1.0 - 1.5" average size). Since every stone is unique, please allow for slight variations in color and size. Our crystals are hand selected to ensure quality and are only purchased from reputable vendors who share our commitment to ethical sourcing practices.
☽ Keywords: Opportunity, luck, growth, optimism, new beginnings
☽ Chakra: Heart
☽ Element: Earth
☽ Zodiac Signs: Taurus, Virgo, Libra, Gemini
☽ Vibration: Number 3
Tip: write down a positive intention on a piece of paper and place this stone on top of it to support its growth. Keep it next to a house plant as a reminder to continuously care for it.