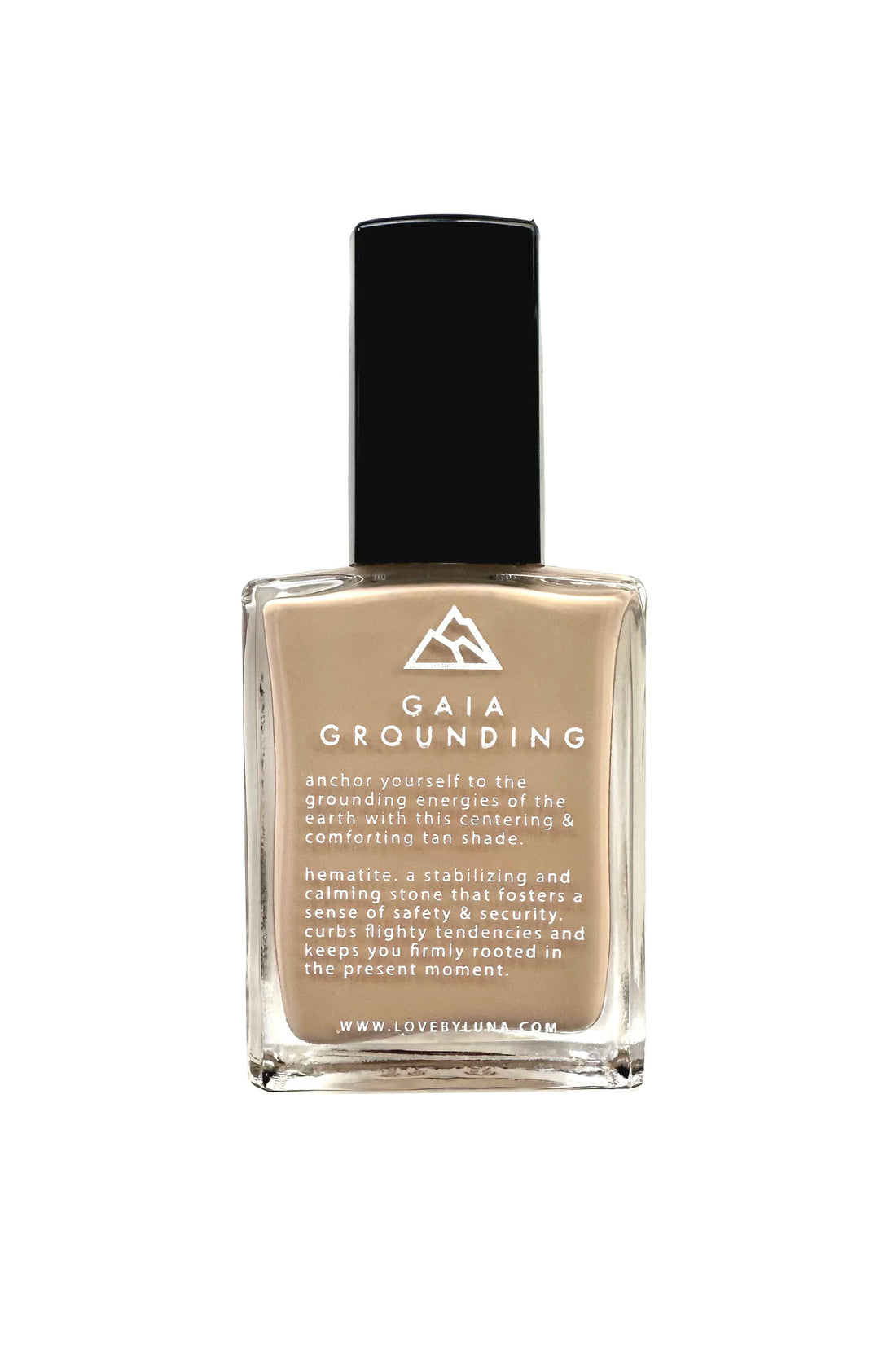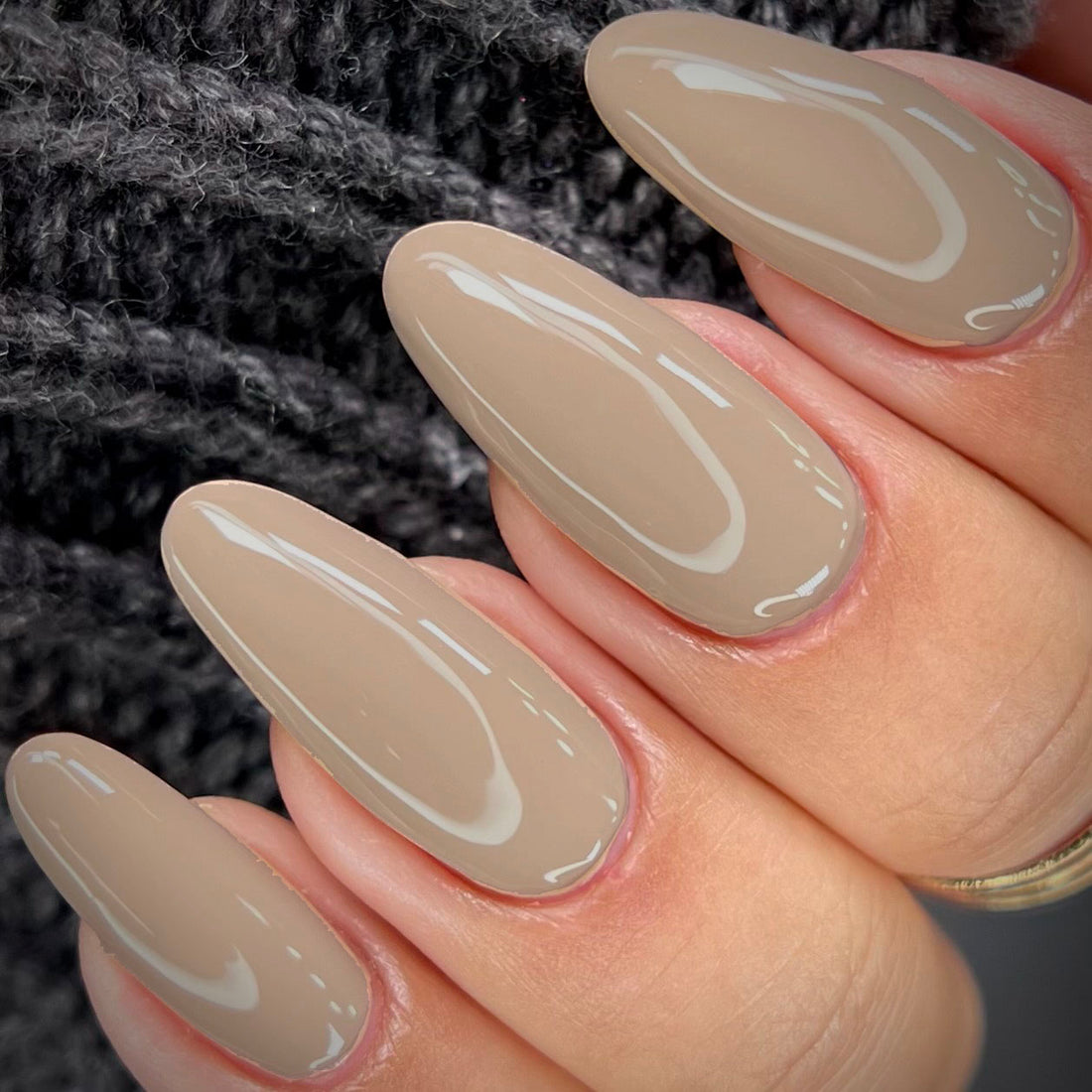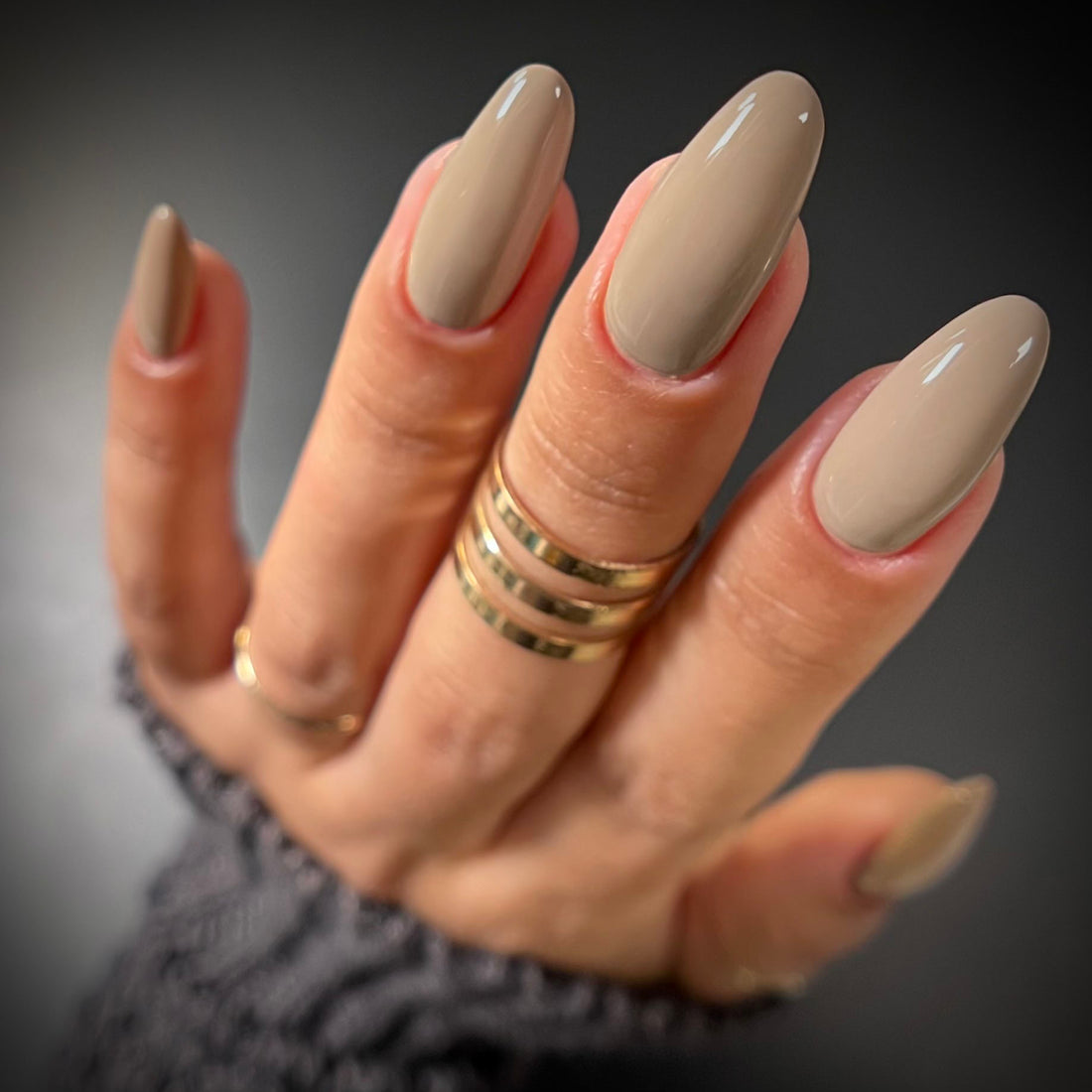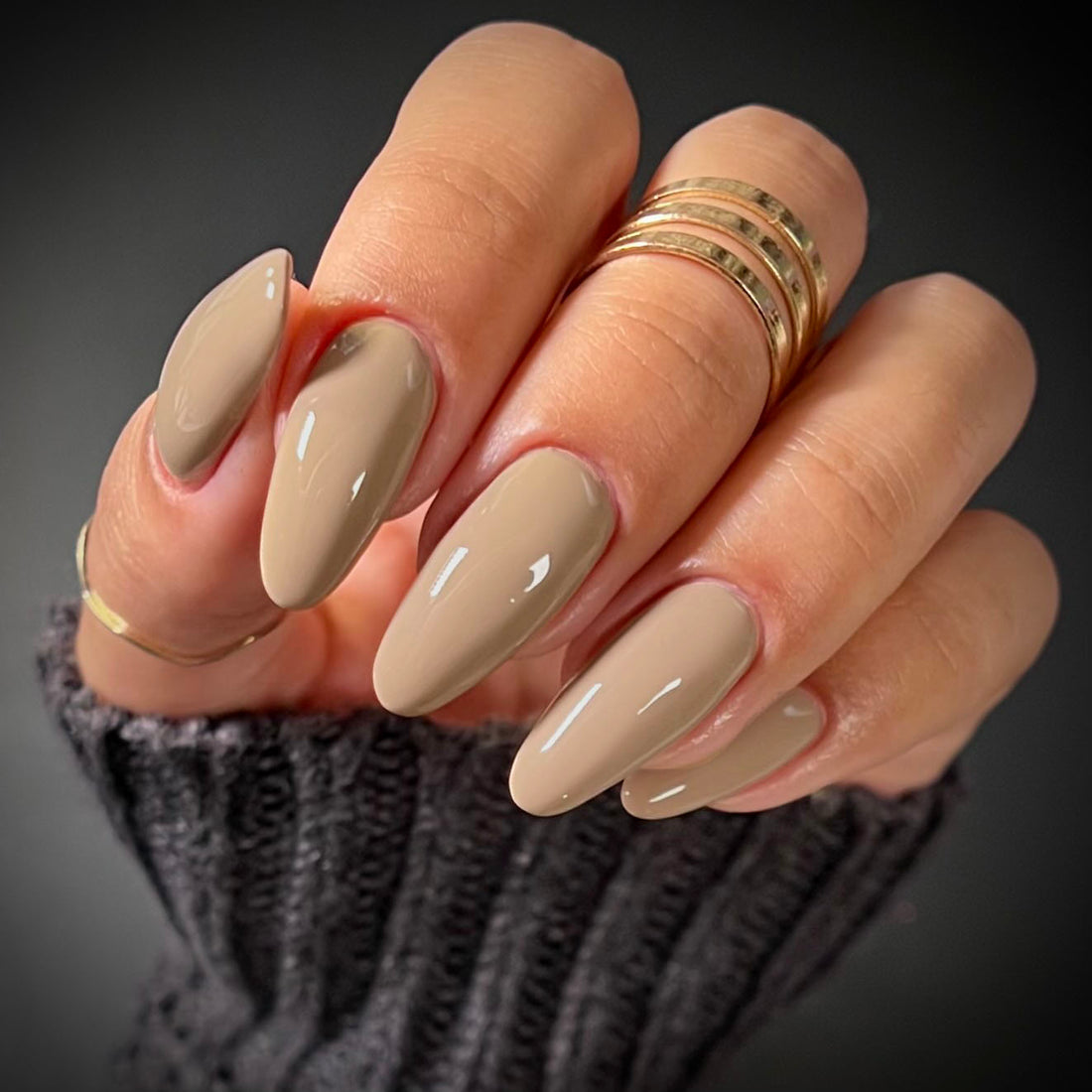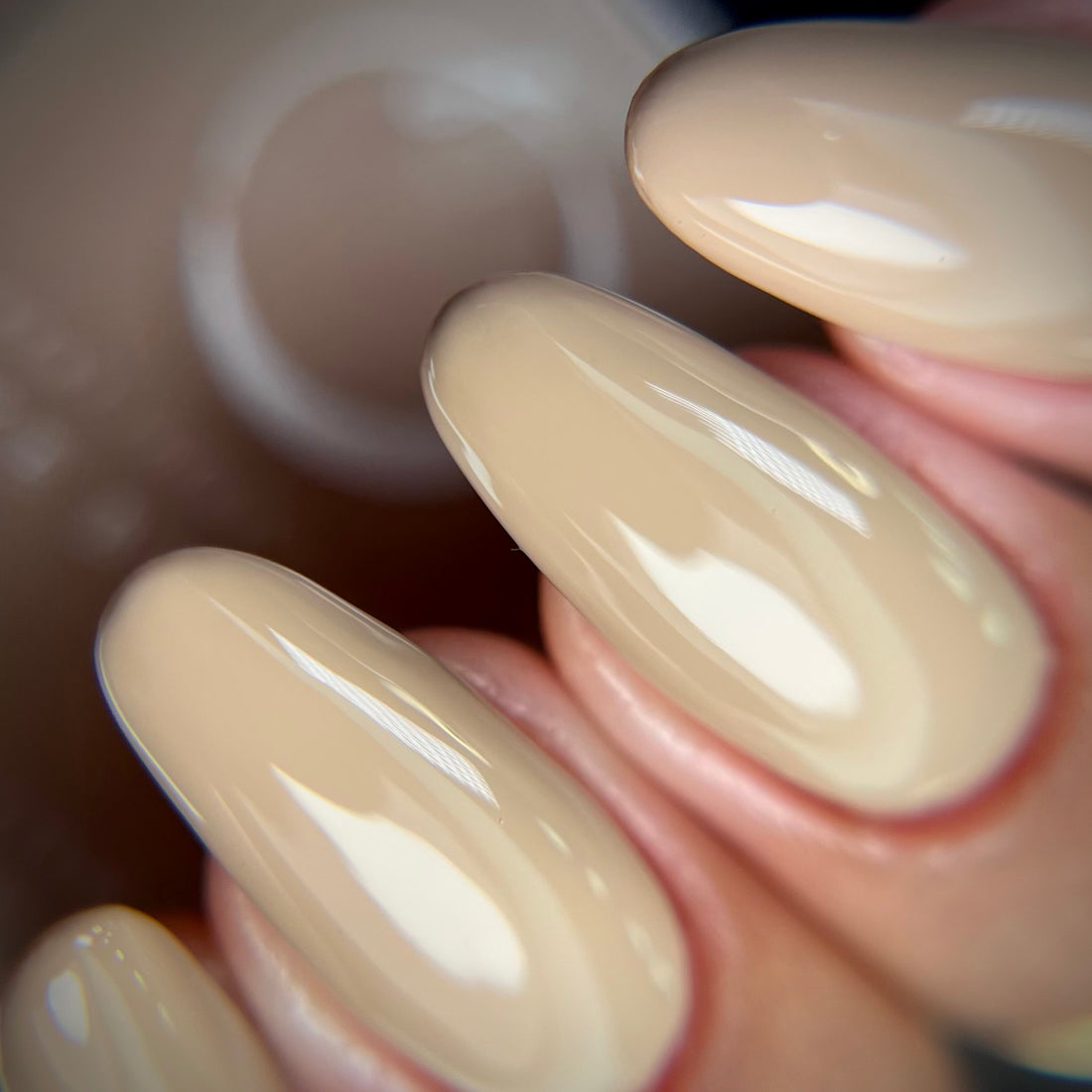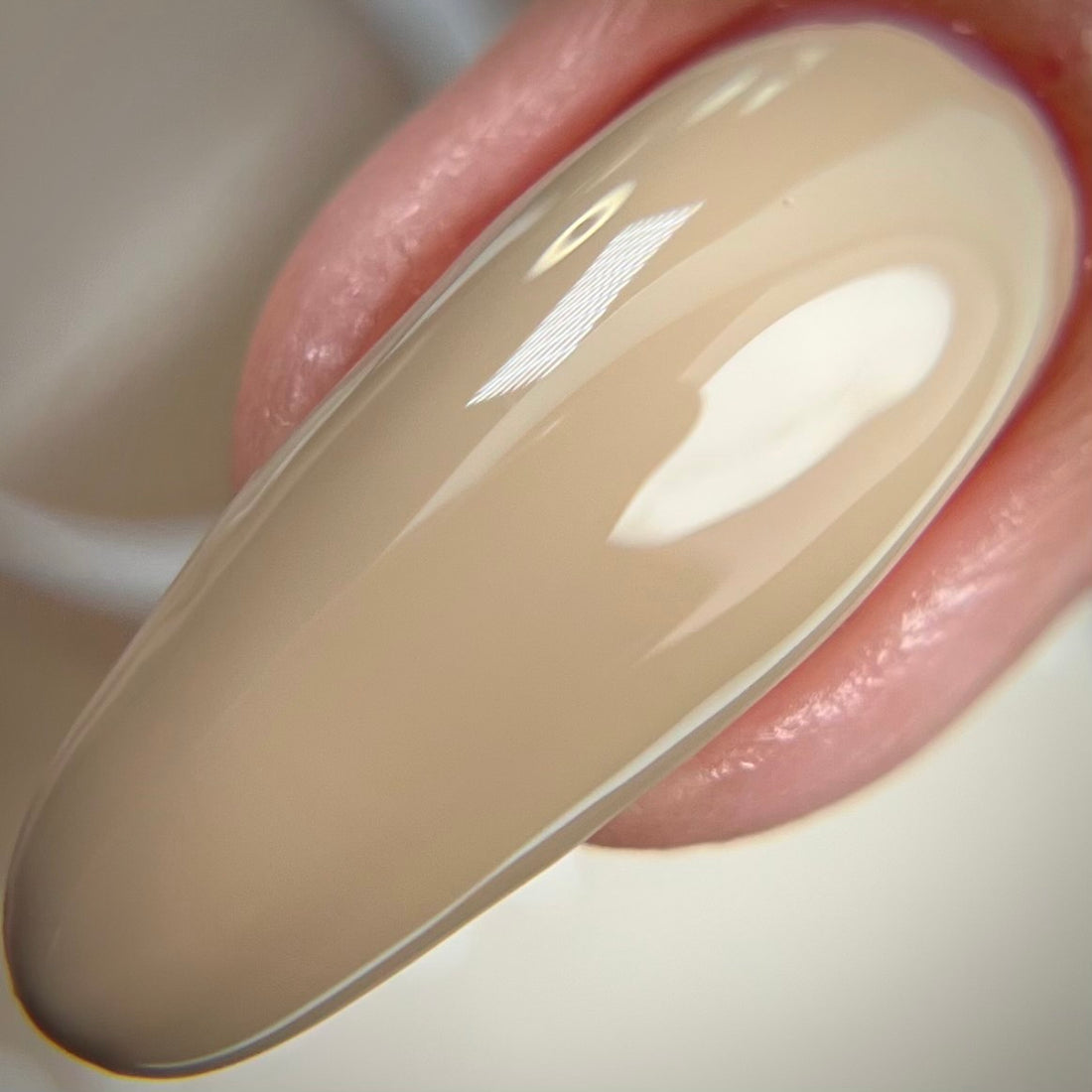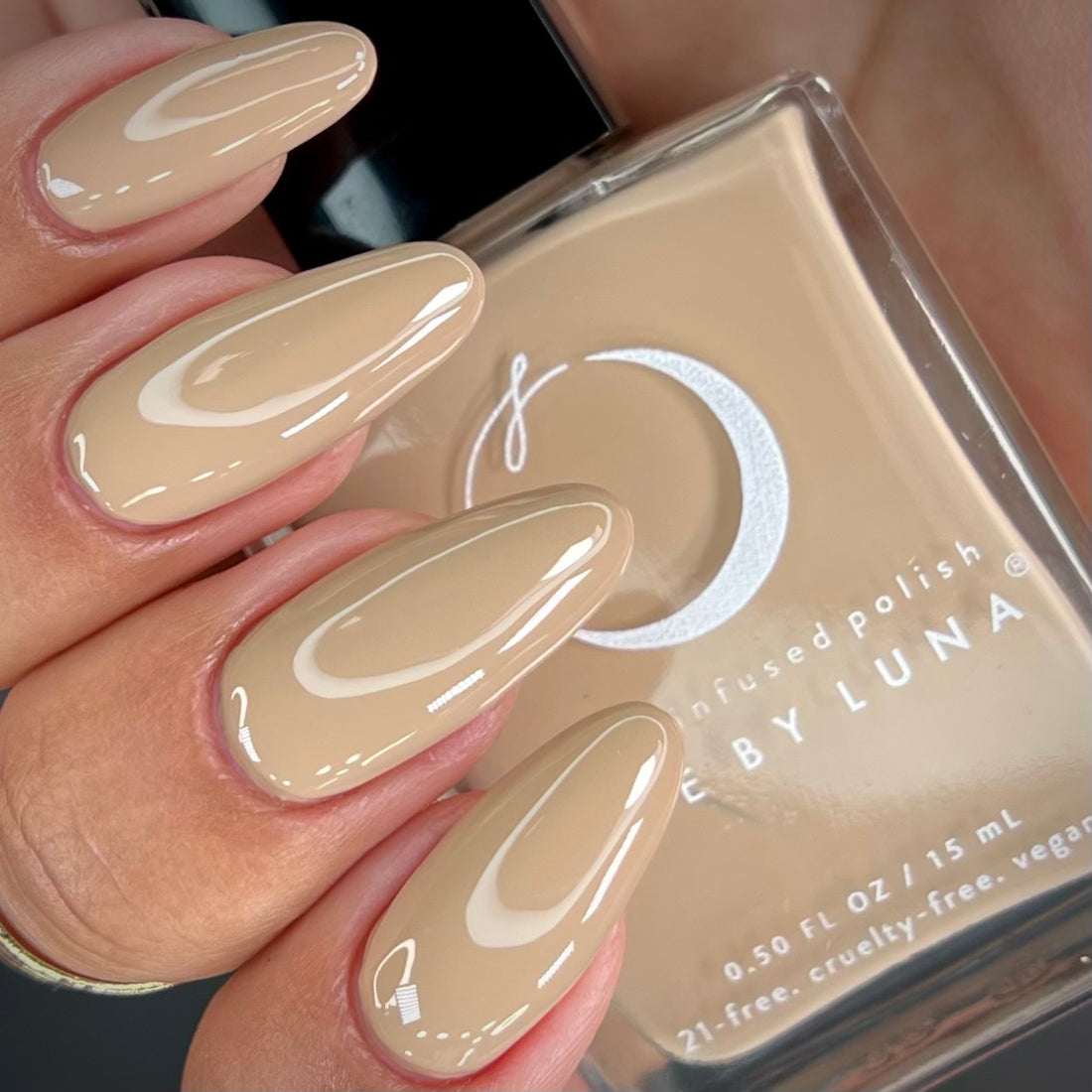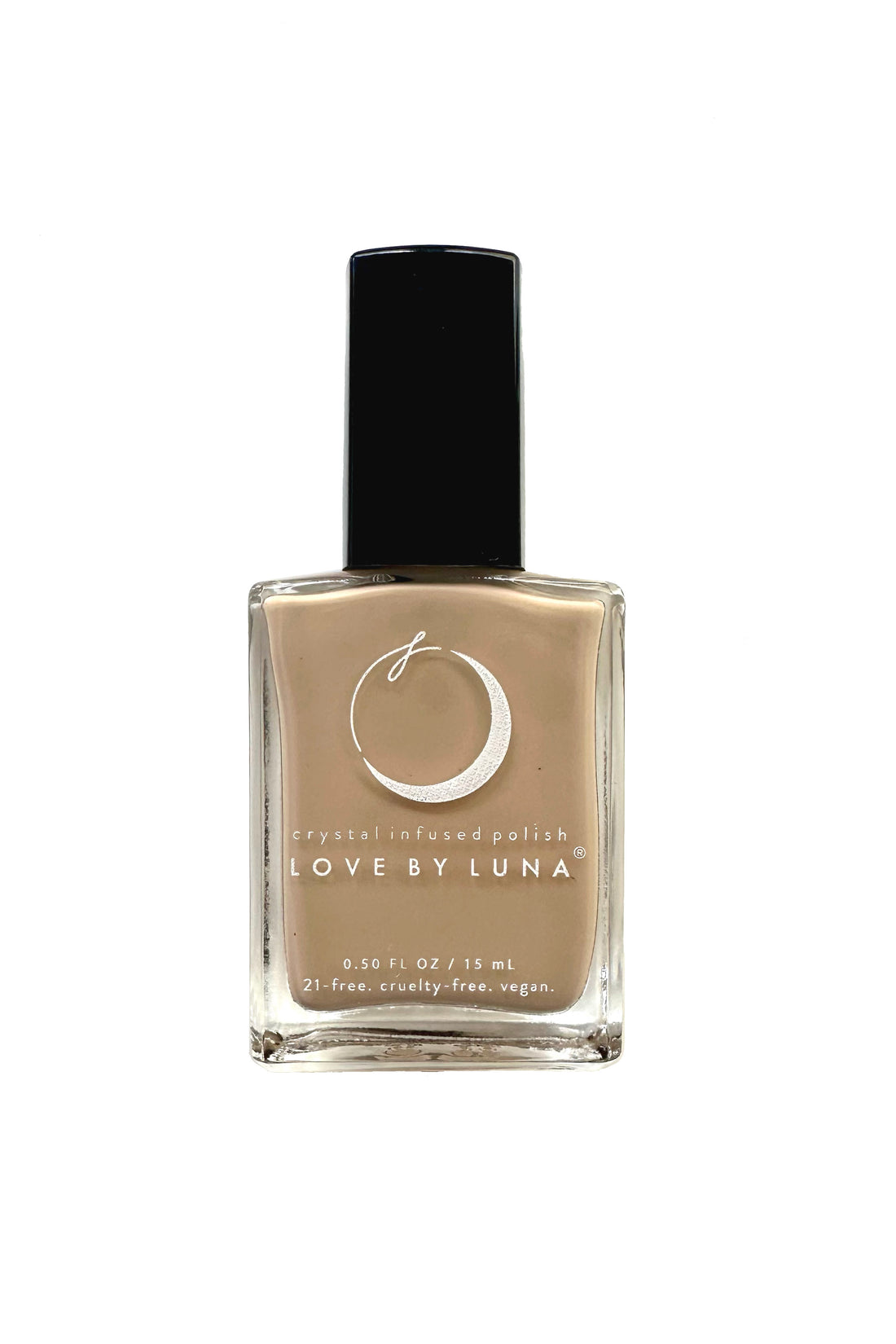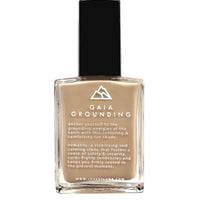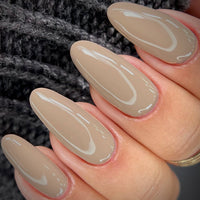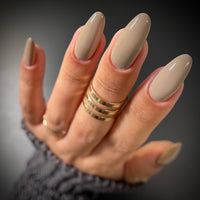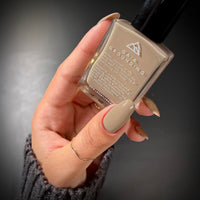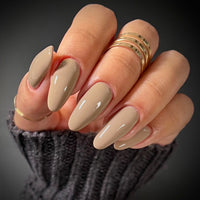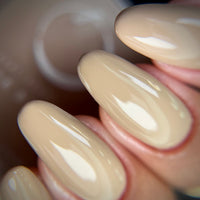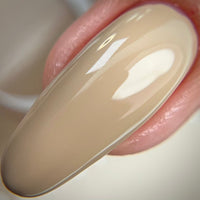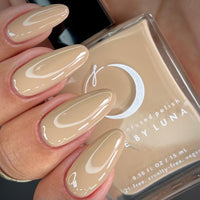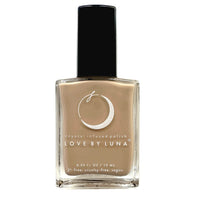 Gaia Grounding Nail Polish
Anchor yourself to the grounding energies of the Earth with this centering and comforting tan shade. Infused with micronized hematite, this blend offers unwavering support during times of stress, fostering a deep sense of safety and security. By providing a sturdy energetic foundation (physically, mentally, and emotionally), this polish keeps you firmly rooted in the present moment and allows you to stand strong in your power. It curbs flighty tendencies and impulsivity, ensuring you stay focused on the task at hand. It also quells restlessness and scattered thoughts, instilling calmness and serenity. If intense emotions threaten to send you off balance, use this polish to gently return to center and feel the stable earth beneath your feet. Know that you are safe and supported at all times.
All Love By Luna nail polishes are 21-free, vegan, cruelty-free, and made in the USA. 15ml bottle.

Our 21-free formulas do not contain the following: animal derivatives toluene, benzene, xylene, formaldehyde releaser, formaldehyde resin, phthalates, cyclic silicones, camphor, methyl ethyl ketone (MEK), glycol ethers of series E, hydroquinone (HQ), triphenyl phosphate (TPP), nonylphenol ethoxylates, tera-butyl hydroperoxide, chromium oxide greens, bismuth oxychloride, carcinogenic mutagenic reprotoxic (CMR) substances, synthetic fragrances, ethyl tosylamide.
☽ Keywords: Grounding, balance, protection, strength, willpower, stability, resilience, composure
☽ Chakra: Root
☽ Element: Fire/Earth
☽ Planet: Mars
☽ Zodiac Signs: Aries, Aquarius
☽ Vibration: Number 9
Focus on your desired intention and meditate with bottle in hand for 1 min. Shake bottle upside down vigorously to activate crystals (crystals tend to settle at bottom and formula may separate during shipping; this is normal).

With your intention still in mind, apply 2 coats of polish, allowing them to fully dry in between, and seal with a clear top coat of your choosing for best results. Whenever you see your polish, be reminded of the intentions that you've set!