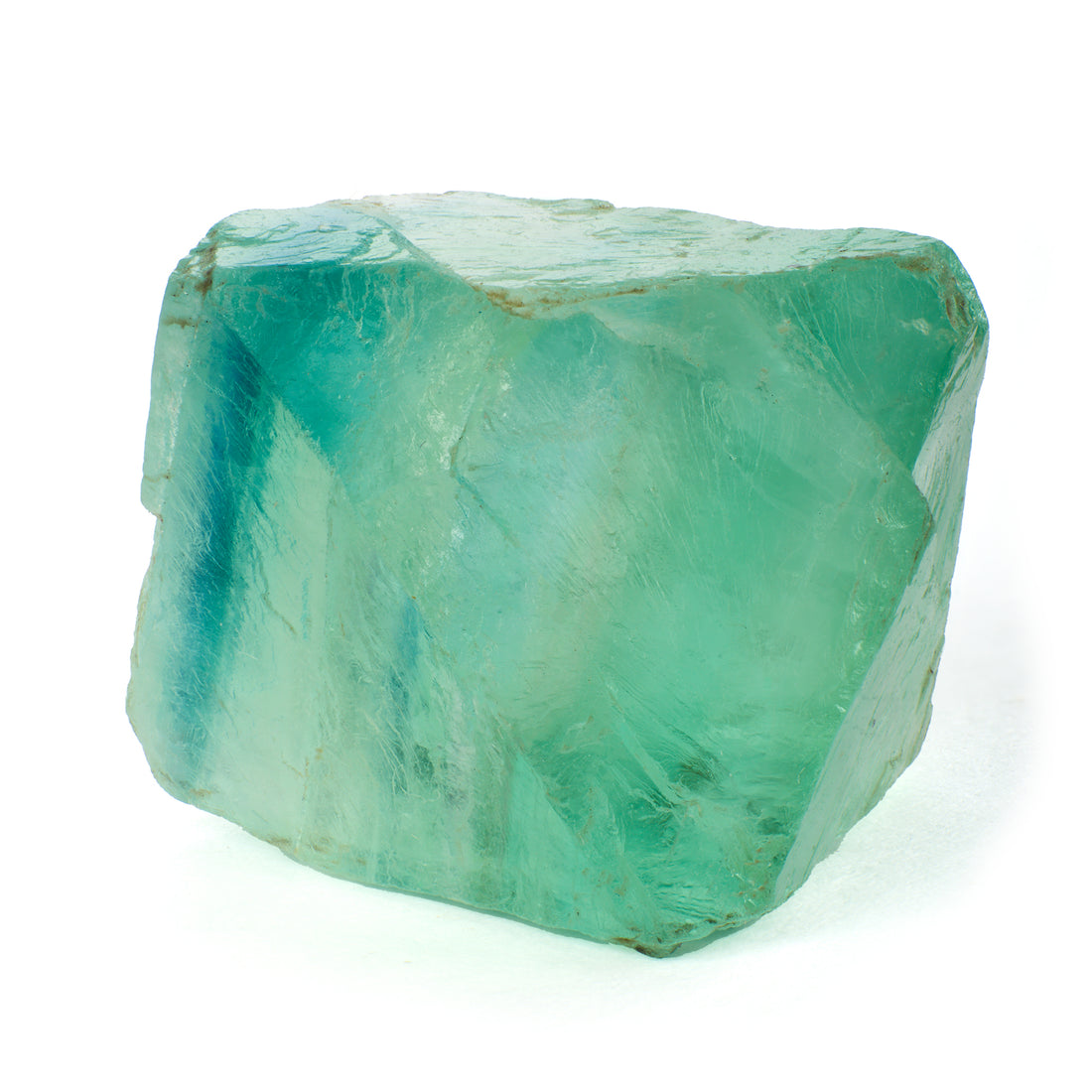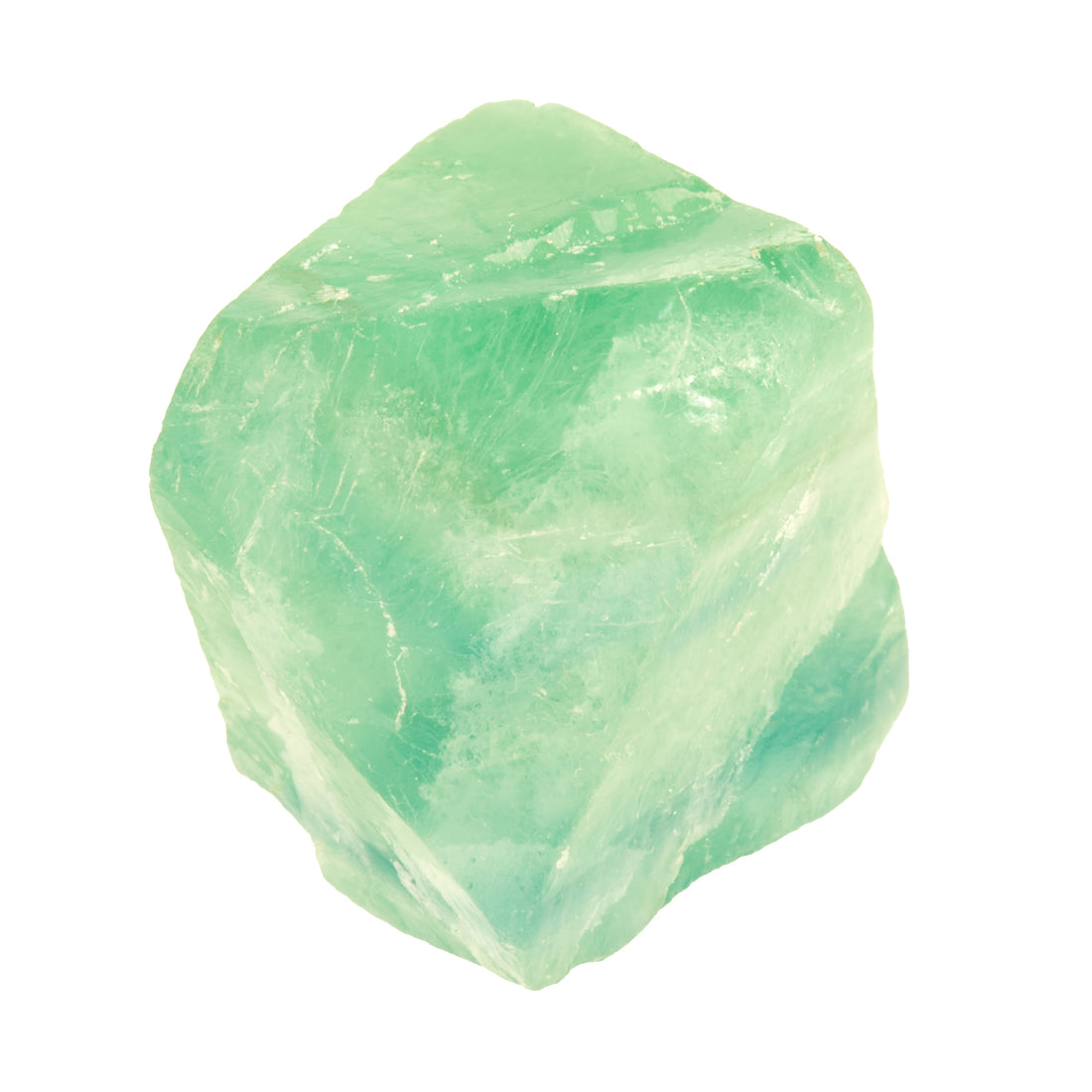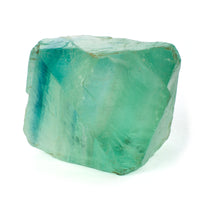 Clear your mind with a fluorite octahedron. Experiencing brain fog? Having trouble making decisions? When words and thoughts are murky, turn to fluorite for some much needed clarity. This stone excels at balancing, clearing energy blocks, enhancing concentration, organizing thoughts and ideas, and gently grounding one's energies. For these reasons, fluorite is a great stone to turn to in times of chaos or hardship, as it allows its user to work through challenges without stress. 
The octahedral form of this particular fluorite calls upon the sacred geometry principles connected to the element of air, as well as the heart chakra. For this reason, fluorite octahedrons are particularly well suited for inner healing and opening the heart and mind to new possibilities. Fluorite octahedrons promote forgiveness, compassion, and empathy toward all beings, while supporting healthy boundaries, which makes them a must-have stone for healers. With facets pointed in different directions, fluorite octahedrons encourage us to consider how our interactions reflect upon and affect one another. 
This listing is for one rough fluorite octahedron (0.75" average size). Since every stone is unique, please allow for slight variations in color and size. Our crystals are hand selected to ensure quality and are only purchased from reputable vendors who share our commitment to ethical sourcing practices.
☽ Affirmation: My intentions are clear and my mind is focused.
☽ Chakra: Throat, heart, third eye
☽ Element: Air, Water
☽ Zodiac Signs: Pisces, Capricorn
☽ Vibration: Number 7
☽ Recommended For: healers, students, those embarking on large projects that require prior planning, those with detail oriented jobs