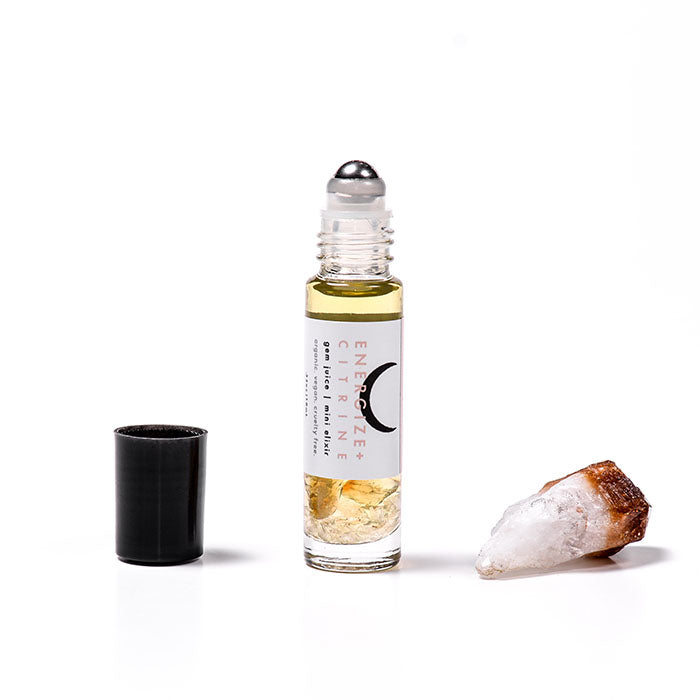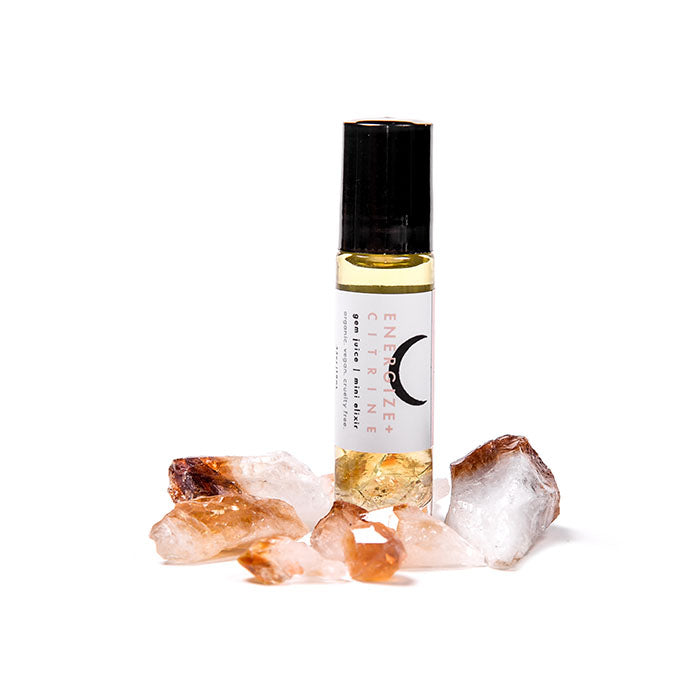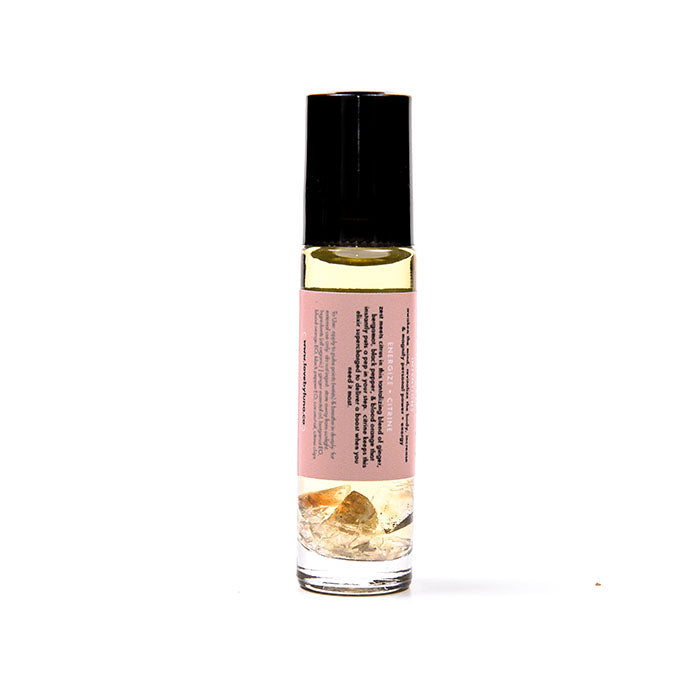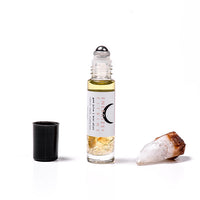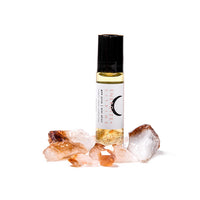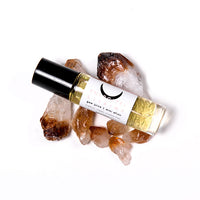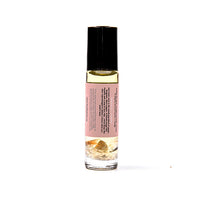 Energize + Citrine Gem Juice Rollerball
Get all the benefits of our gem elixirs, now on the go! Our Gem Juice Mini Elixirs are an all natural, gem-infused body oil that combine the therapeutic effects of essential oils with the restorative energy of crystals.  Set specific intentions with each blend and keep skin glowing.  

Energize + Citrine
Zest meets citrus in this tantalizing blend of ginger, bergamot, black pepper, and blood orange that instantly puts a pep in your step. Tumbled Citrine keeps this elixir supercharged to deliver a energetic boost when you need it most. Use this blend for the following intentions:
☾ Instantly awaken the mind and revitalize the body
☾ Boost motivation levels
☾ Increase and magnify personal power + energy
☾ Eliminate lethargy and reinstate motion
To use: apply to pulse points (wrists and neck), or chakra points.  Rub in and breathe deeply.  For external use only. Do not ingest. Always test on a small patch of skin first.
Ingredients | this product is 100% organic, vegan, & cruelty free.  ginger essential oil, bergamot EO, blood orange EO, black pepper EO, coconut oil