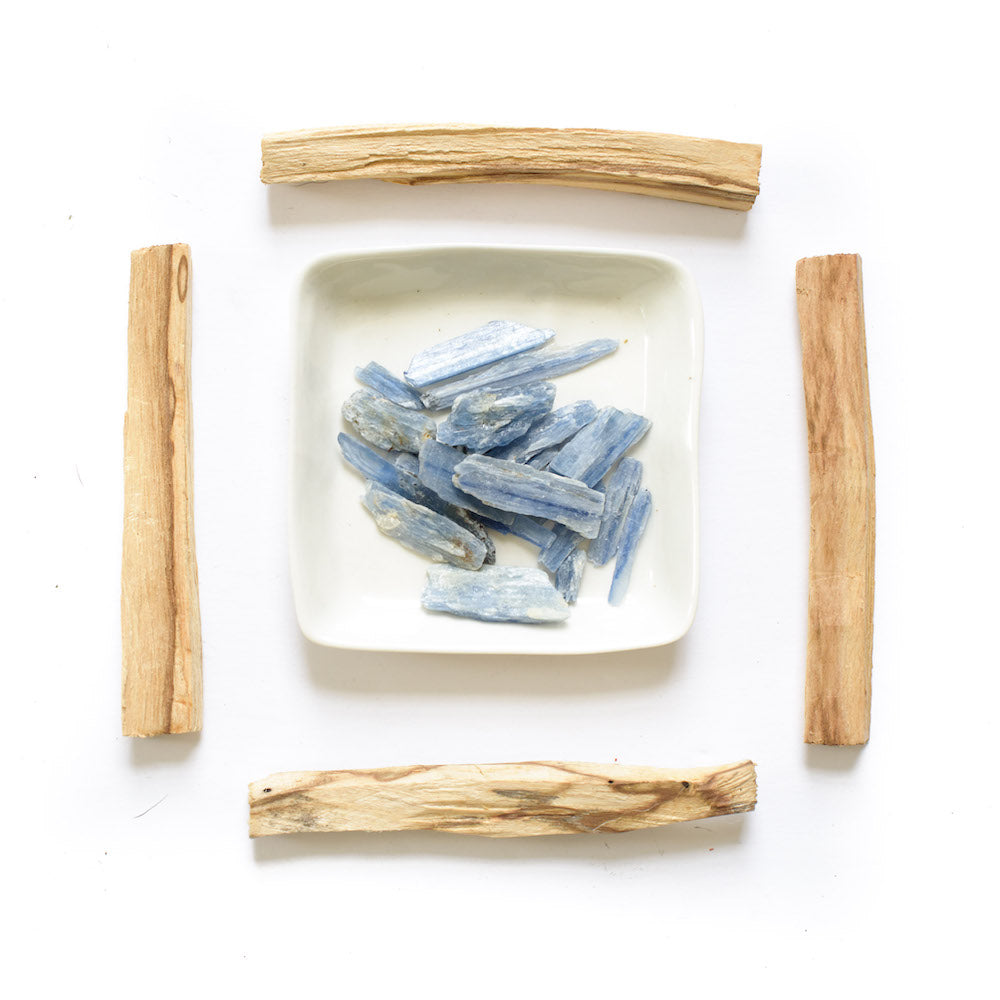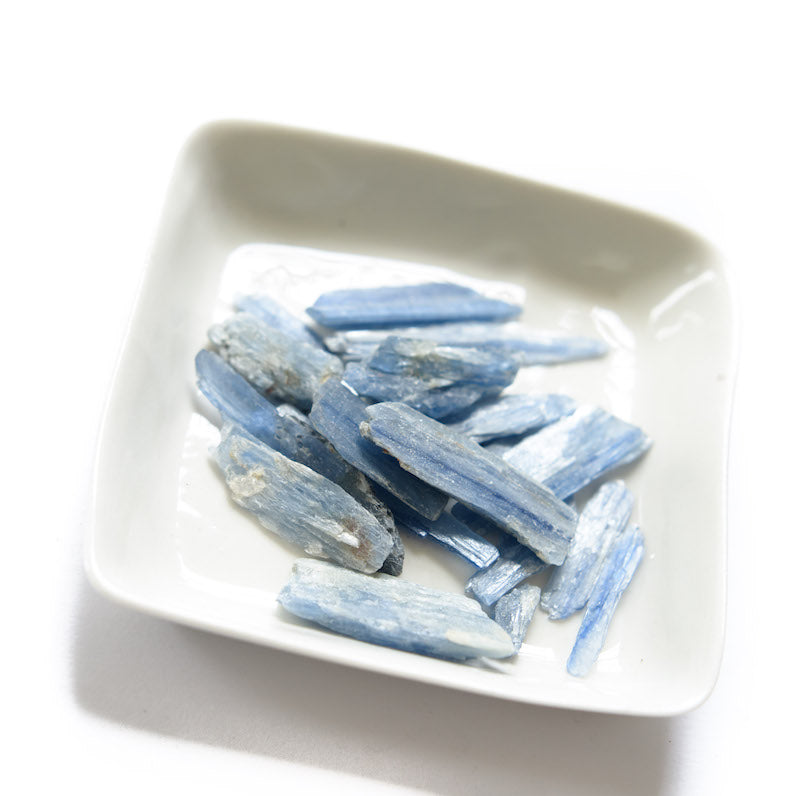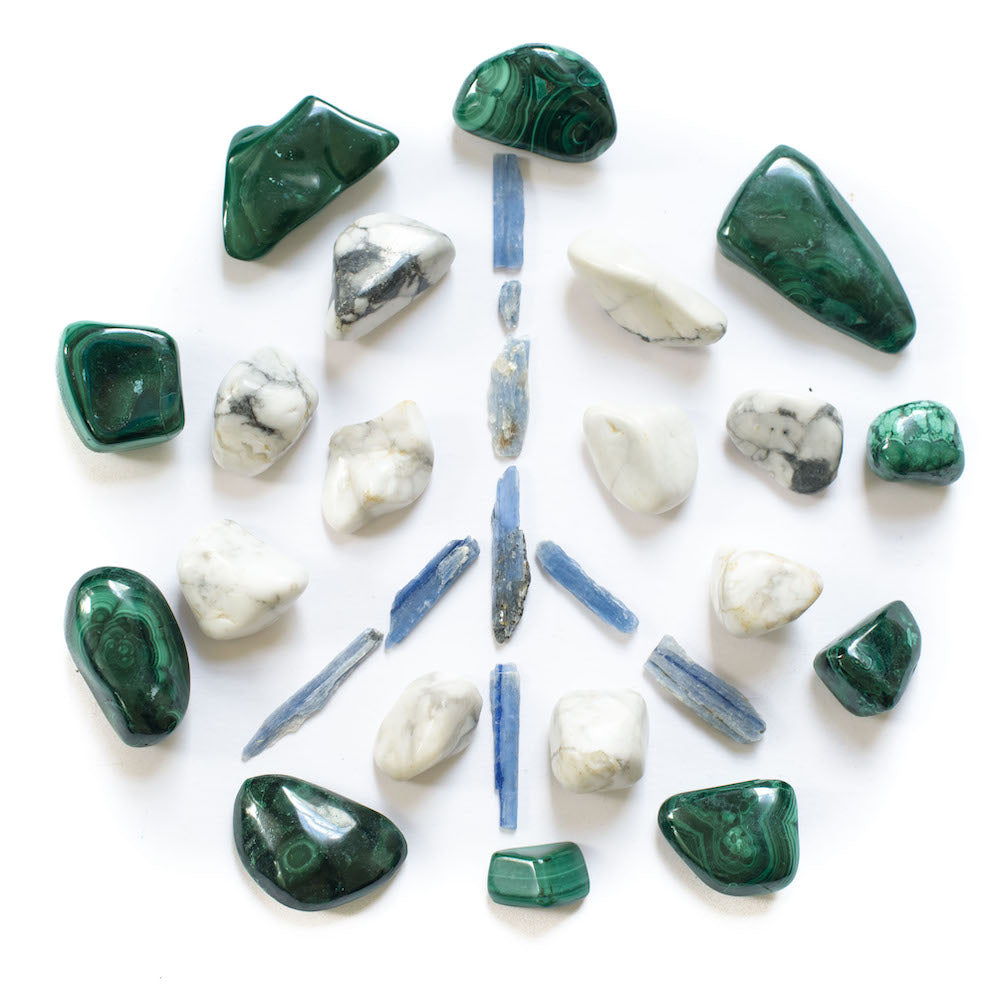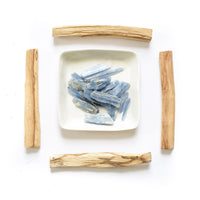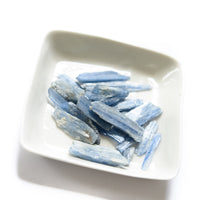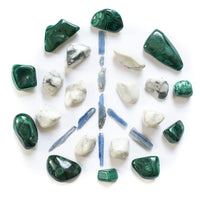 Blue Kyanite is a harmonizing stone of communication that aligns what we say, what we think, and what we do. By working on these three levels, this stone aids in the development and expression of our full potential. Are you living up to the ideals and practices you promote? Could you benefit from taking your own advice? Since blue kyanite does not retain or accumulate negative energy (that's right, this crystal doesn't ever need to be cleansed!) it easily cuts through any fears and blockages associated with communication, making it an excellent tool for public speakers.  Though this stone is especially helpful for the throat chakra, it can actually bring all of the chakras into alignment, making it a very effective healer. 
This listing is for one rough blue kyanite blade (1.0 - 1.5" average size). Since every stone is unique, please allow for slight variations in color and size. Our crystals are hand selected to ensure quality and are only purchased from reputable vendors who share our commitment to ethical sourcing practices.
☽ Affirmation: I am responsible for aligning my words, thoughts, and actions.
☽ Chakra: All chakras, but especially throat
☽ Zodiac Signs: Aries, Taurus, Libra
Meditate with blue kyanite with your eyes closed and allow any messages to rise up without resistance. Reflect on the ways you can express yourself with truth and integrity moving forward.

Be careful with handling this crystal as it is delicate!