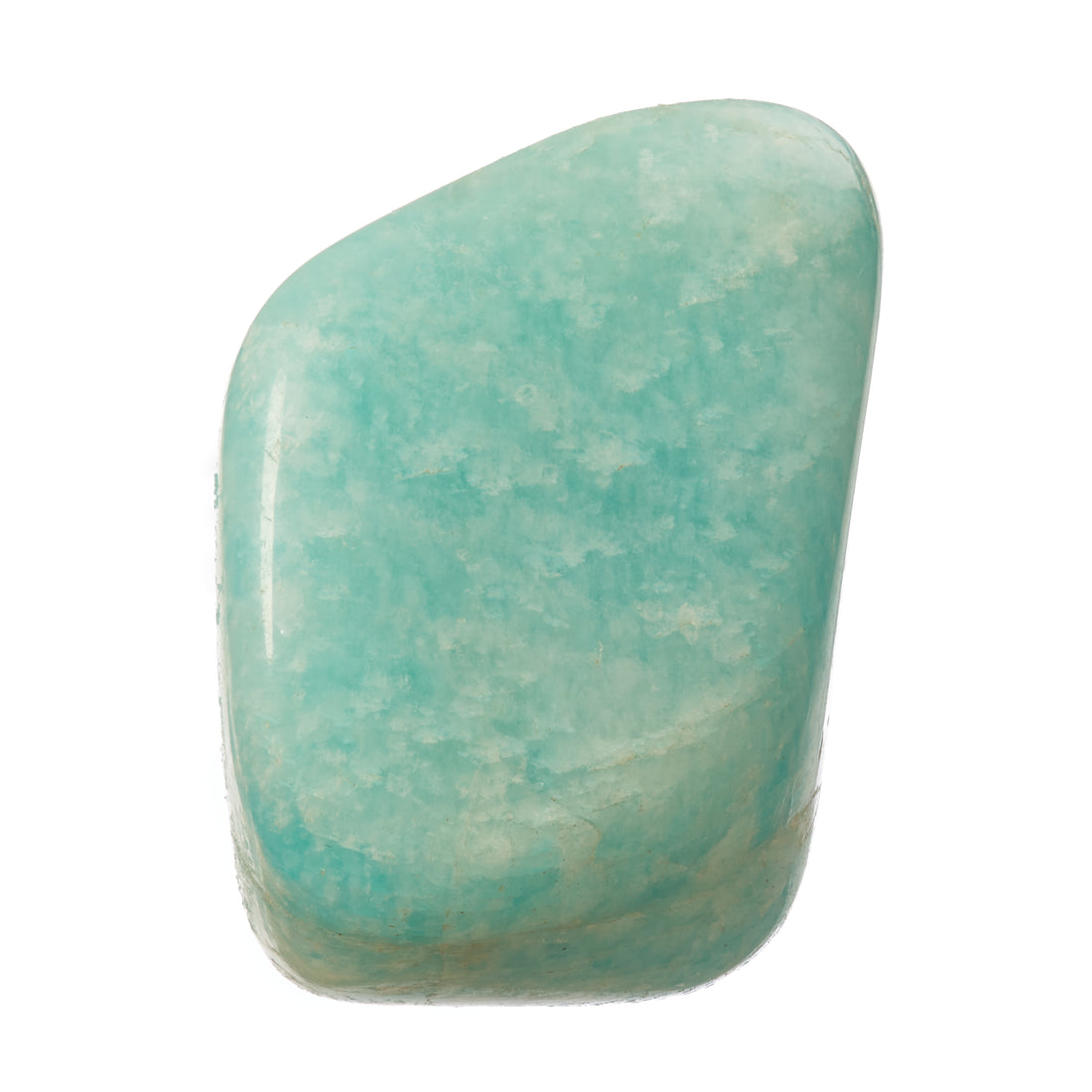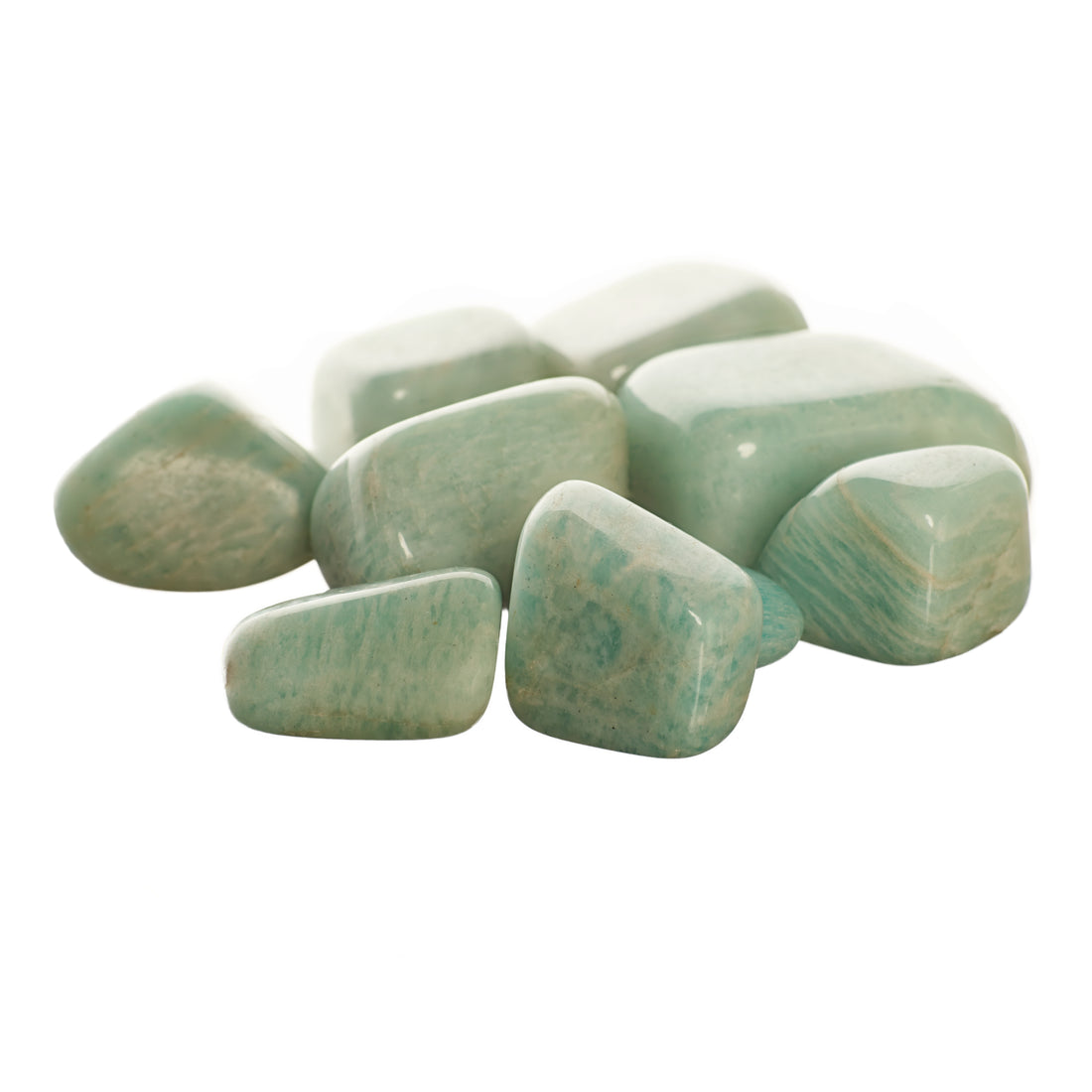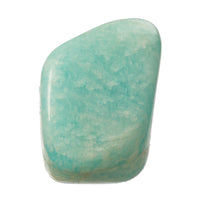 Dissolve stress with amazonite. Loved for its soothing and harmonizing vibrations, amazonite has been called the "peacemaker stone" due to its communication-enhancing effects. Associated with the heart and throat chakras, this stone facilitates gentle self-expression and allows you to share your emotions with ease. Use this stone to voice your feelings without fear of judgment and watch your conversations flow smoothly. 
Amazonite is also a must-have stone for stress-relief and frayed nerves. Its calming effects alleviate worry, negativity, and energetic blockages while inspiring hope, freedom, and self-love. Not only that, but this stone helps to cultivate patience amidst challenges and setbacks. Amazonite is all about seeking progress, not perfection!
This listing is for one piece of tumbled amazonite (1.0" average size). Since every stone is unique, please allow for slight variations in color and size. Our crystals are hand selected to ensure quality and are only purchased from reputable vendors who share our commitment to ethical sourcing practices.
☽ Affirmation: I hold my heart with tenderness.
☽ Chakra: Heart, Throat
☽ Element: Earth, Water
☽ Planet: Uranus
☽ Zodiac Signs: Virgo
☽ Vibration: Number 5