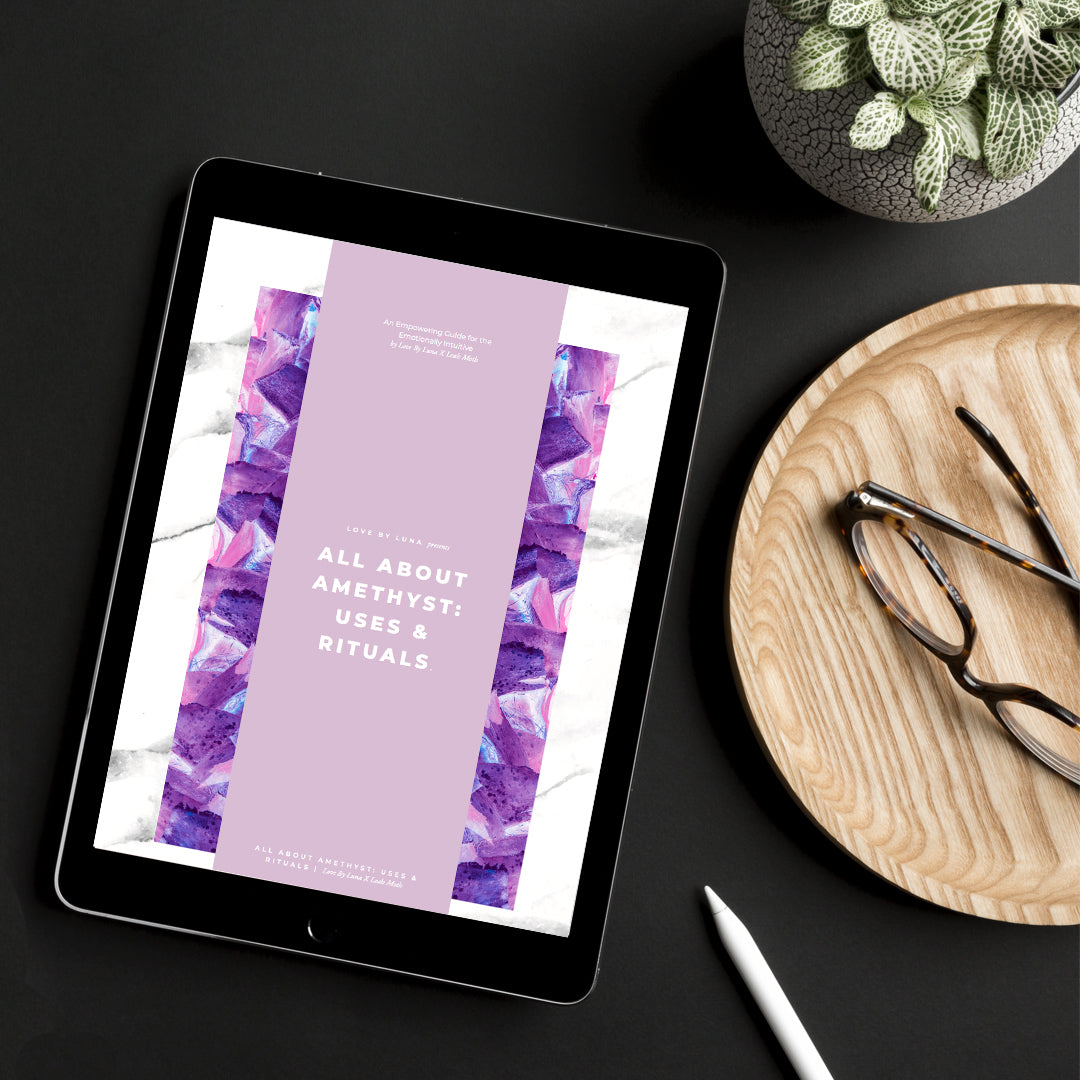 All About Amethyst (Digital Guide)
A powerful stone of purification, calmness, and protection, Amethyst is a foundational stone for any crystal collection. Discover all of its benefits in this insightful digital guide from Love By Luna and Leah Moth. Includes over 10 pages on the various uses, affirmations, and rituals associated with this magical stone, such as a step-by-step Sleep Ritual and Soothing Bath Ritual.
Sensitive individuals and empaths can greatly benefit from using this stone, as its intuitive and balancing properties are ideal for invoking the healer within. Learn more about how to use your sensitivity as a superpower as you work with amethyst in this illuminating guide.