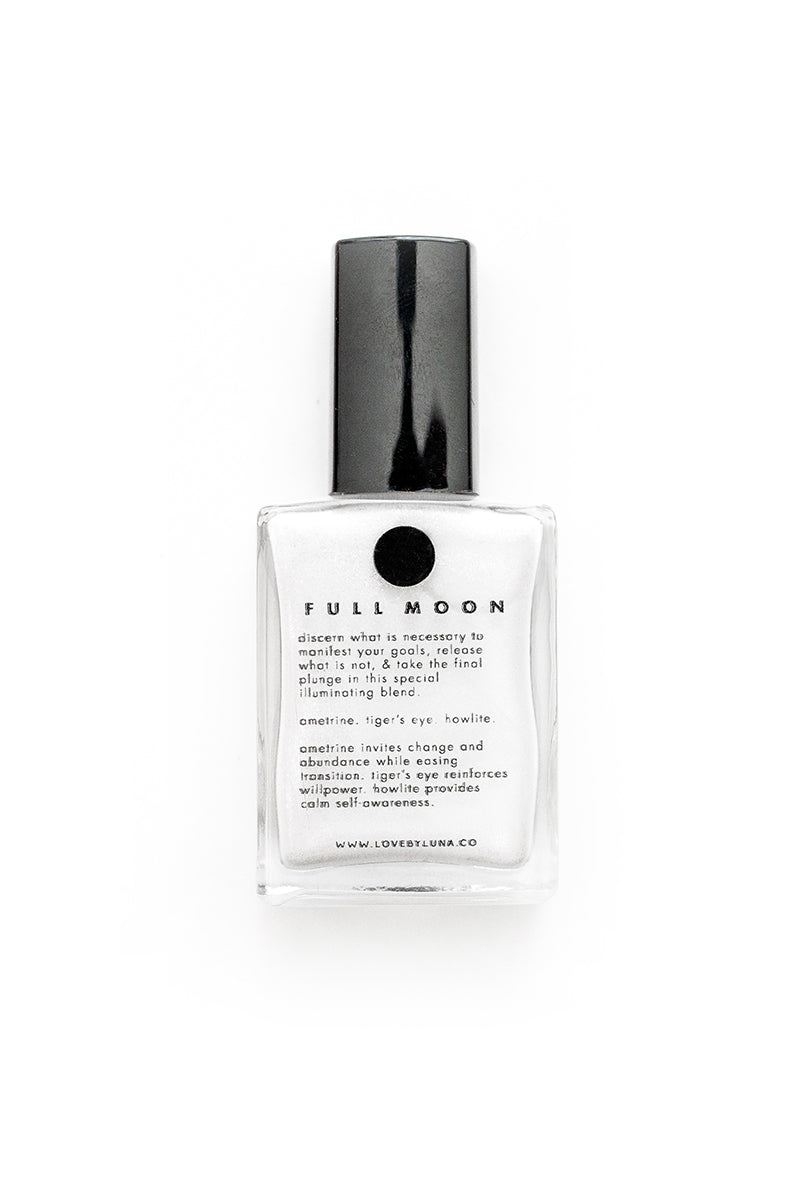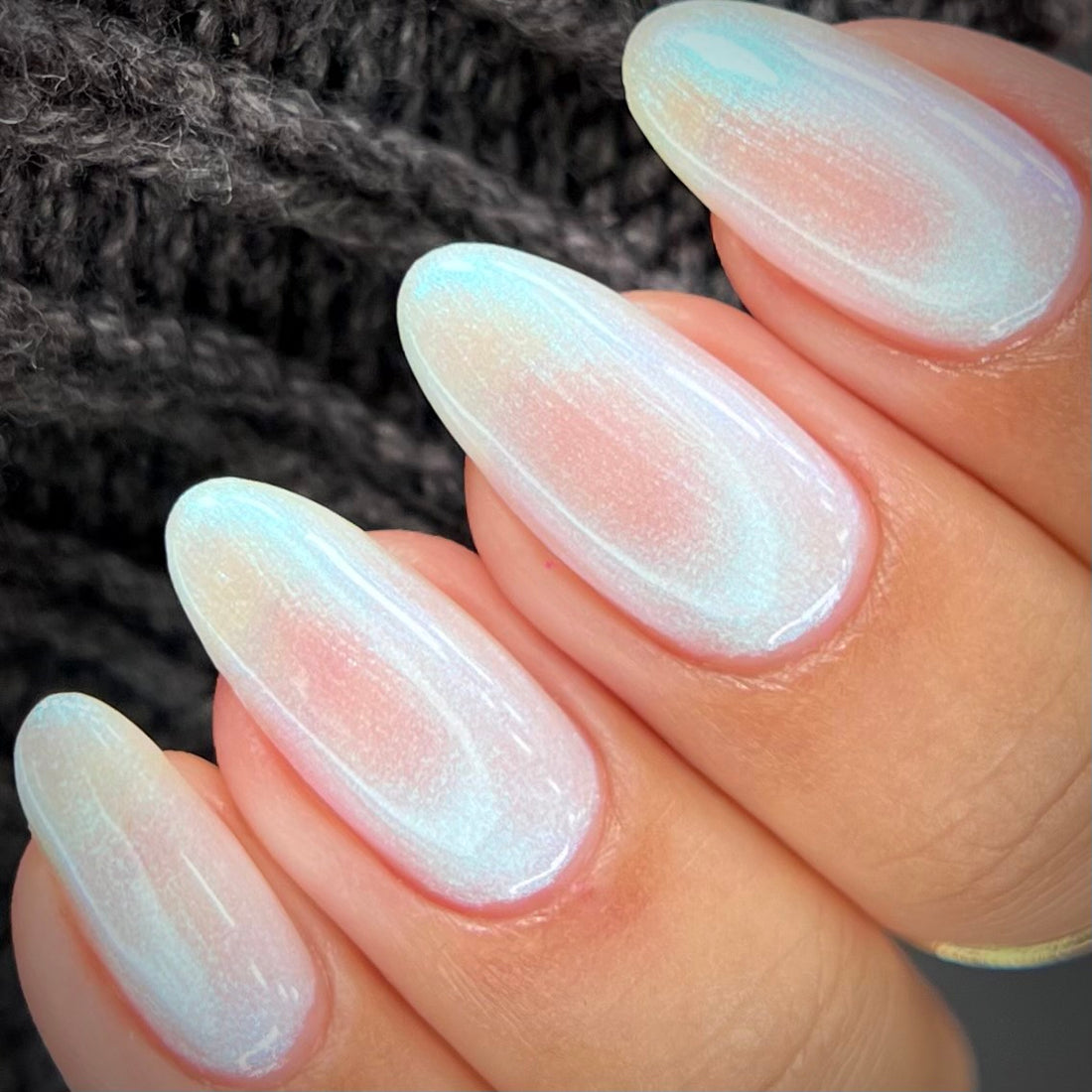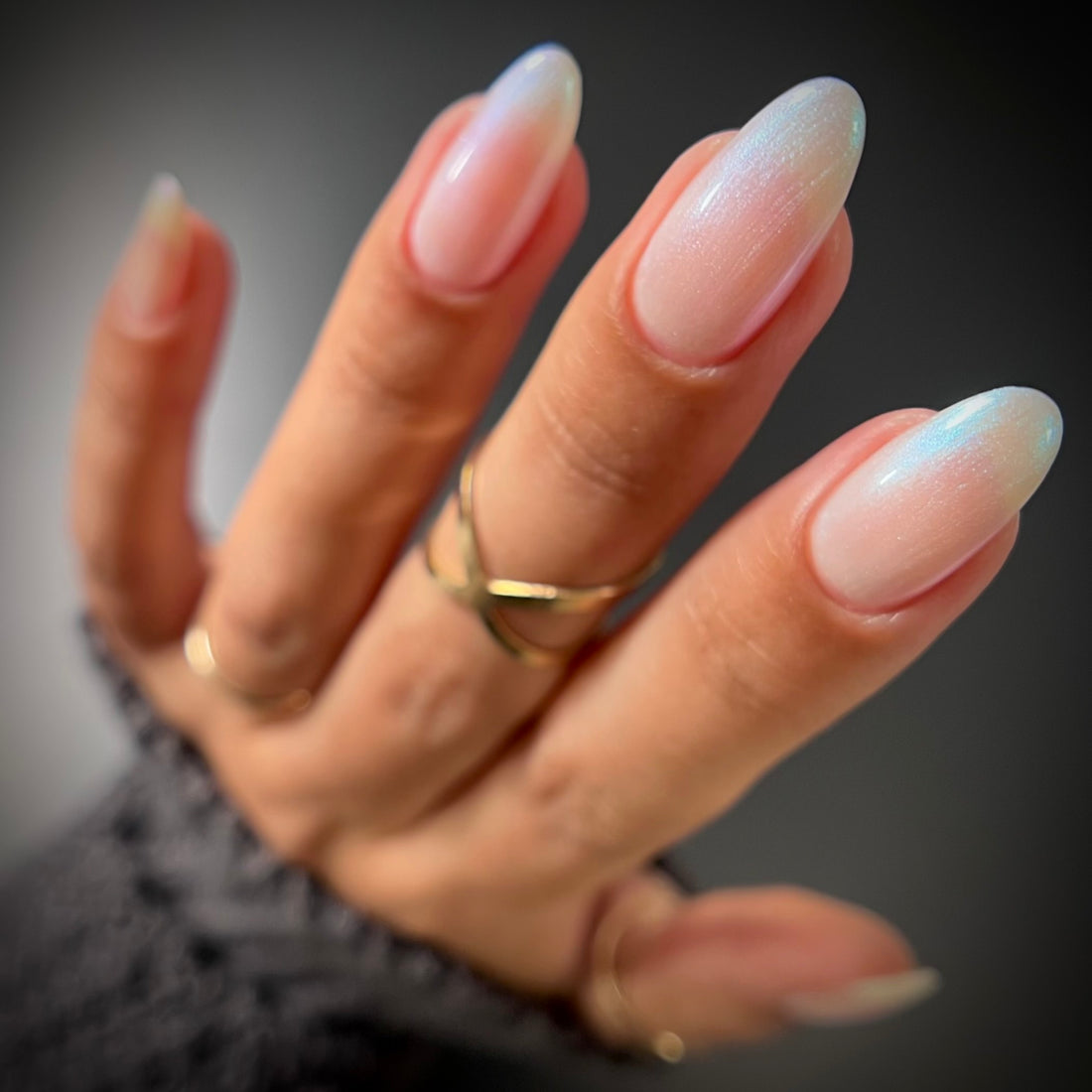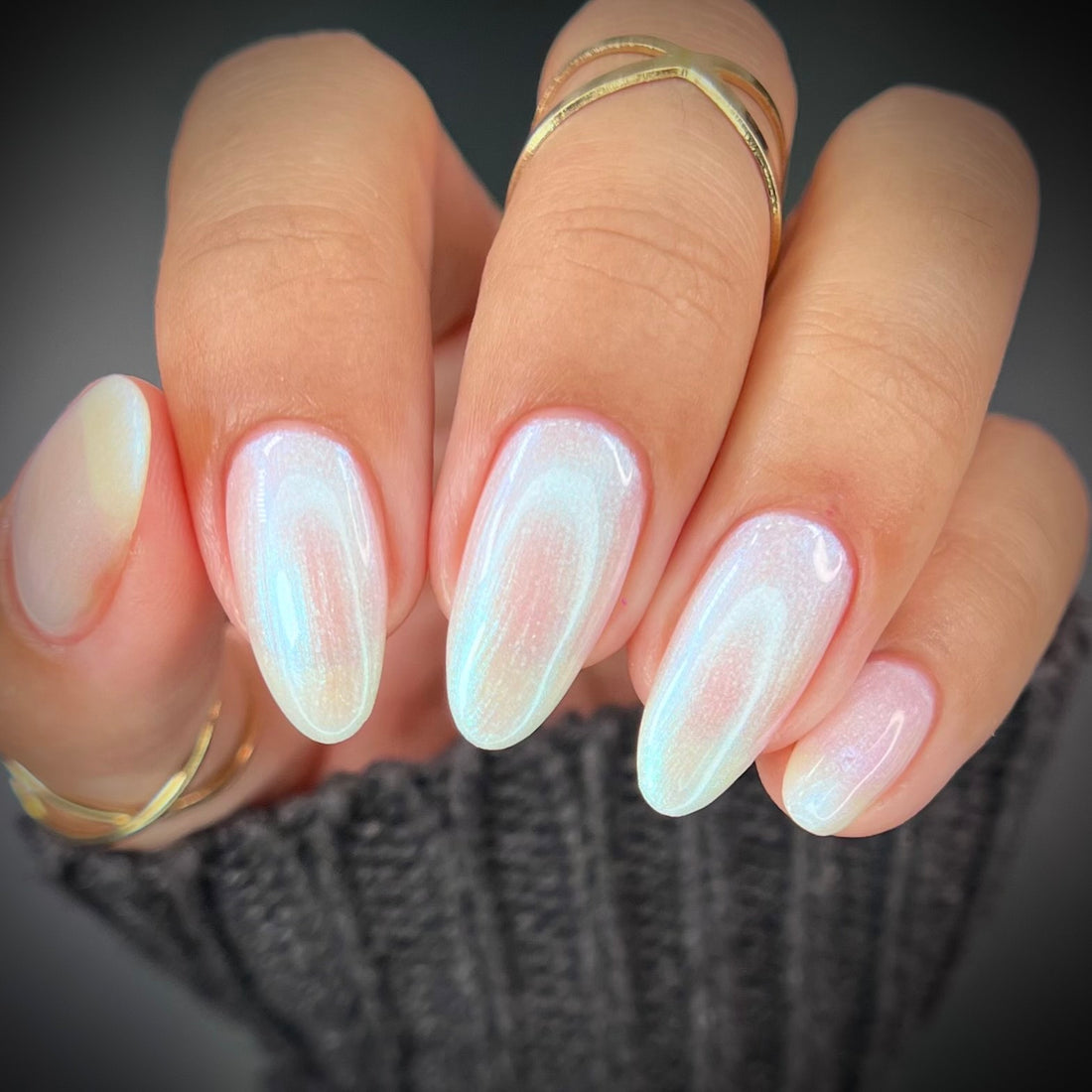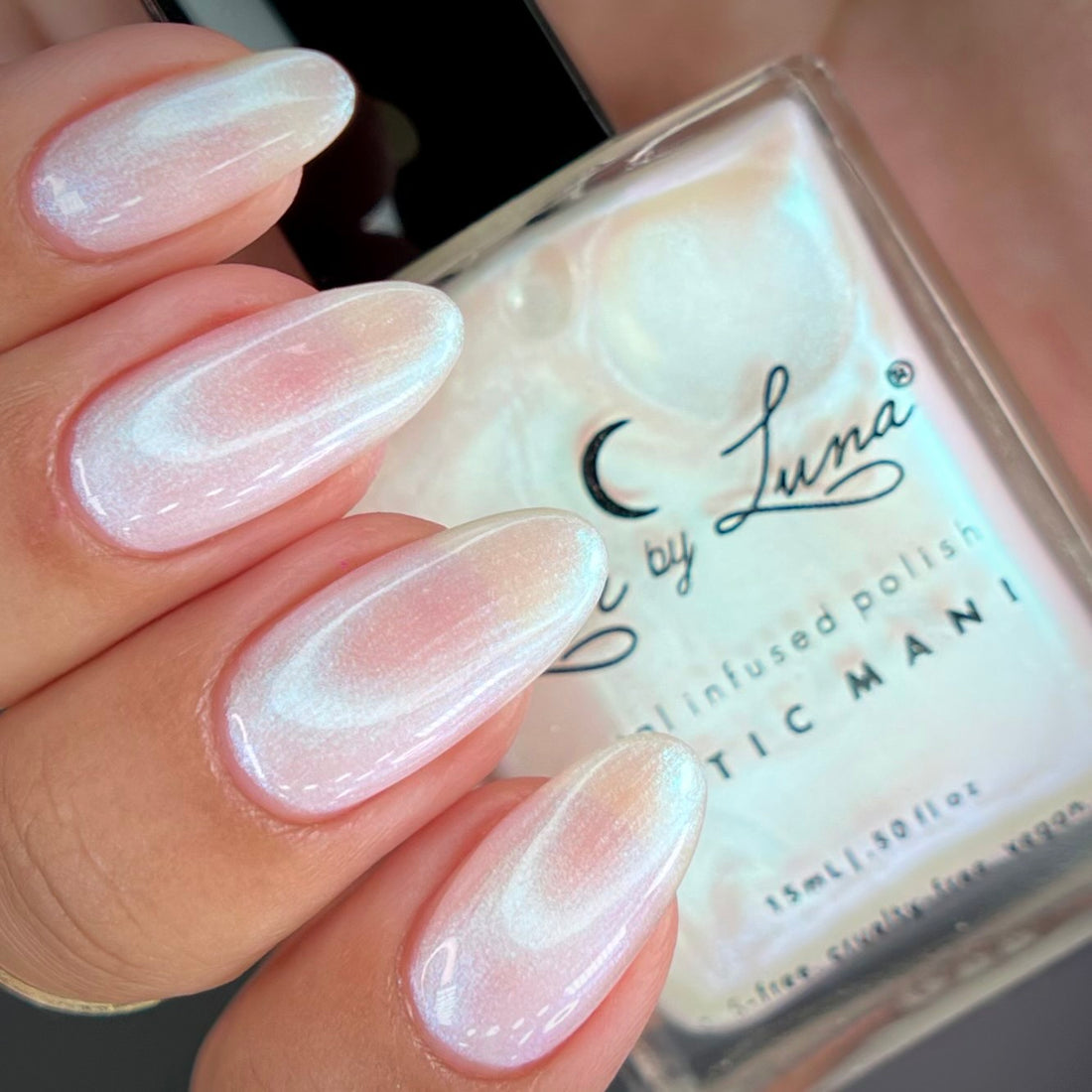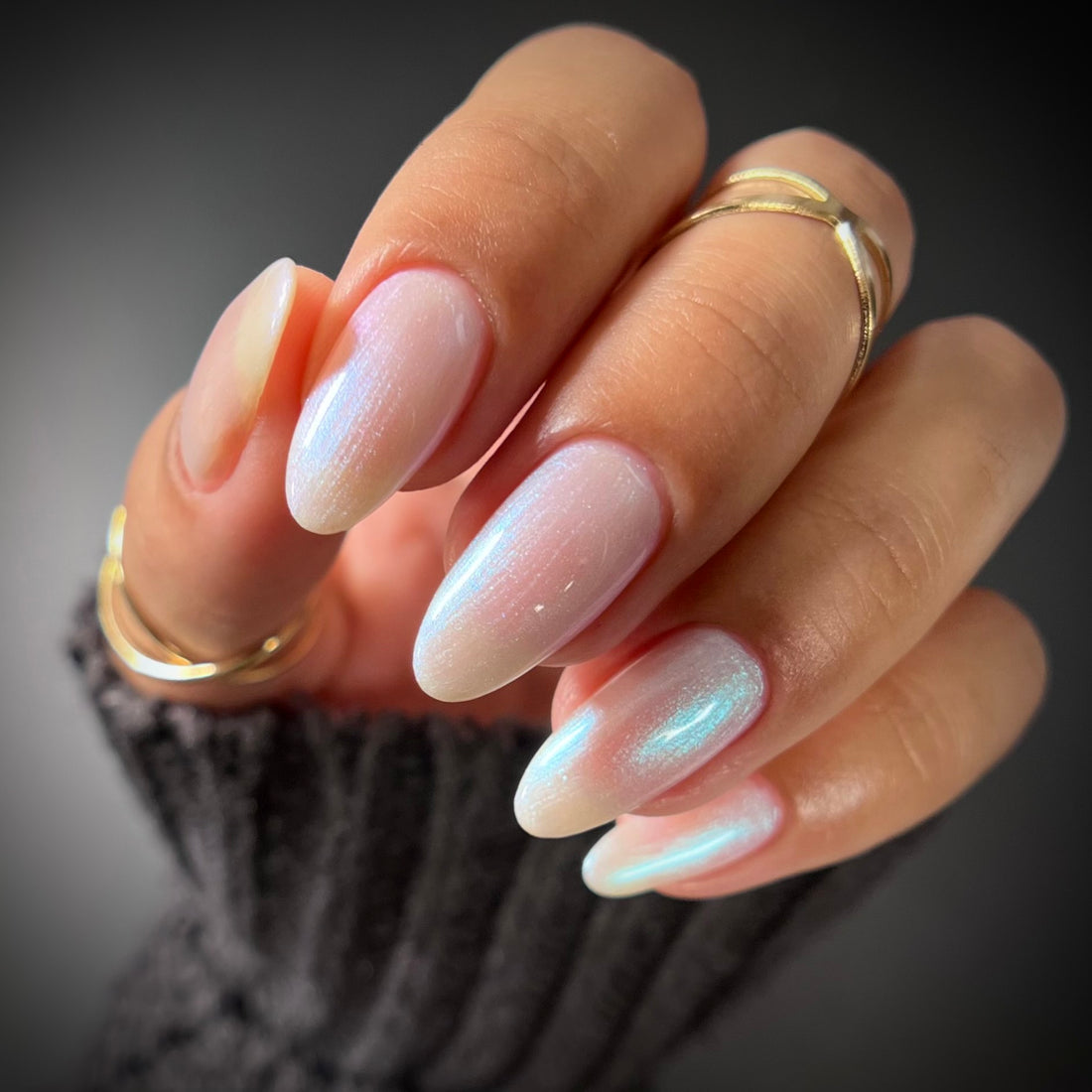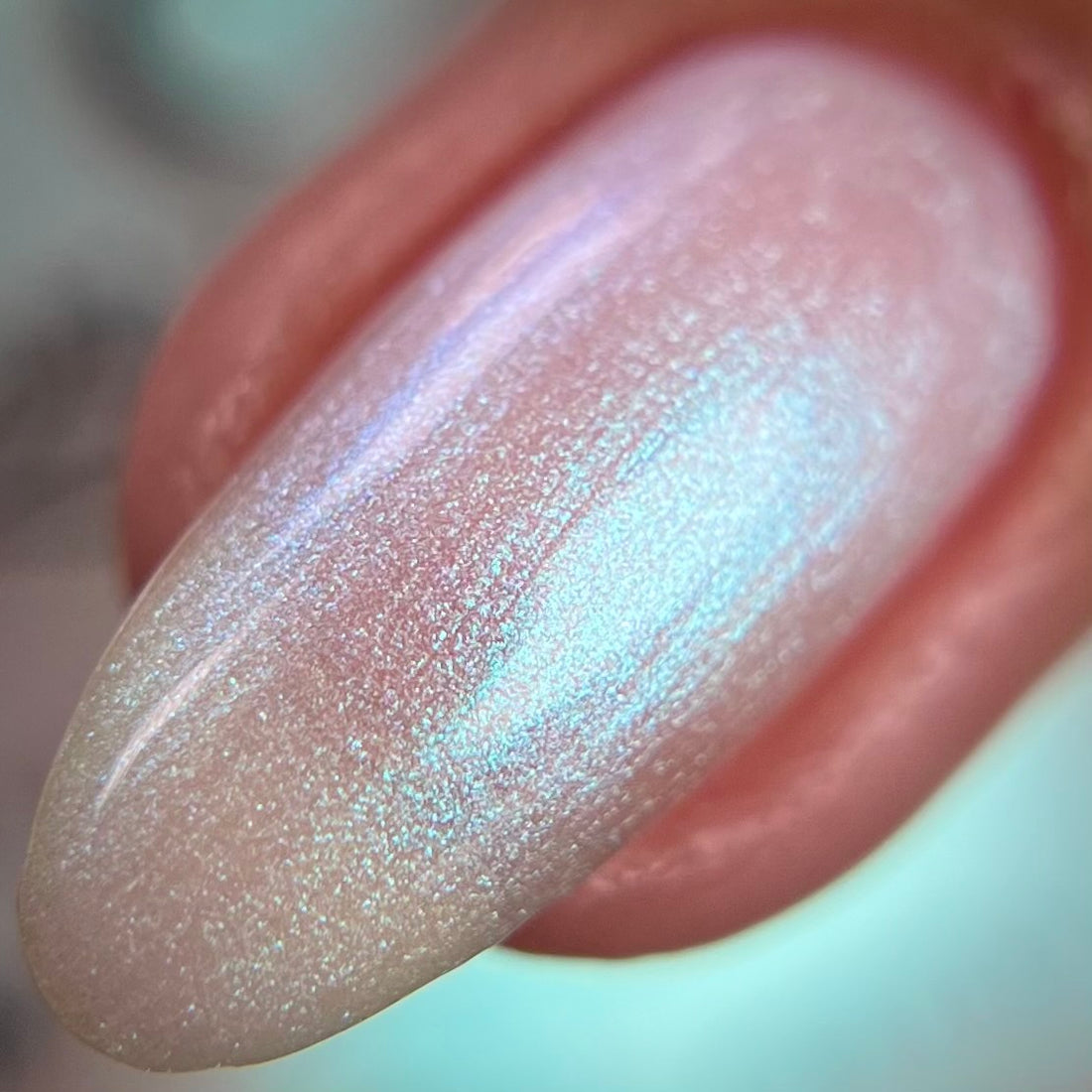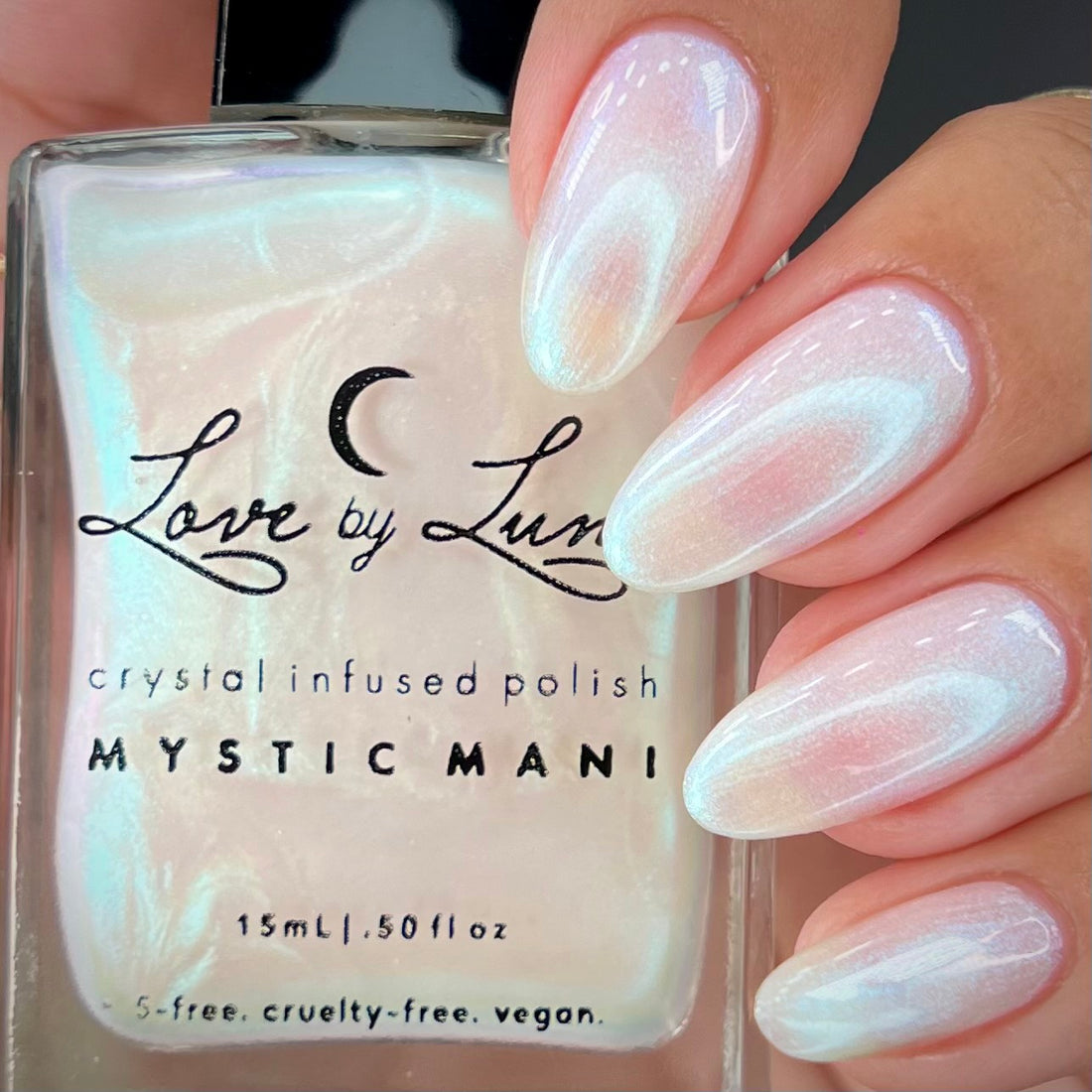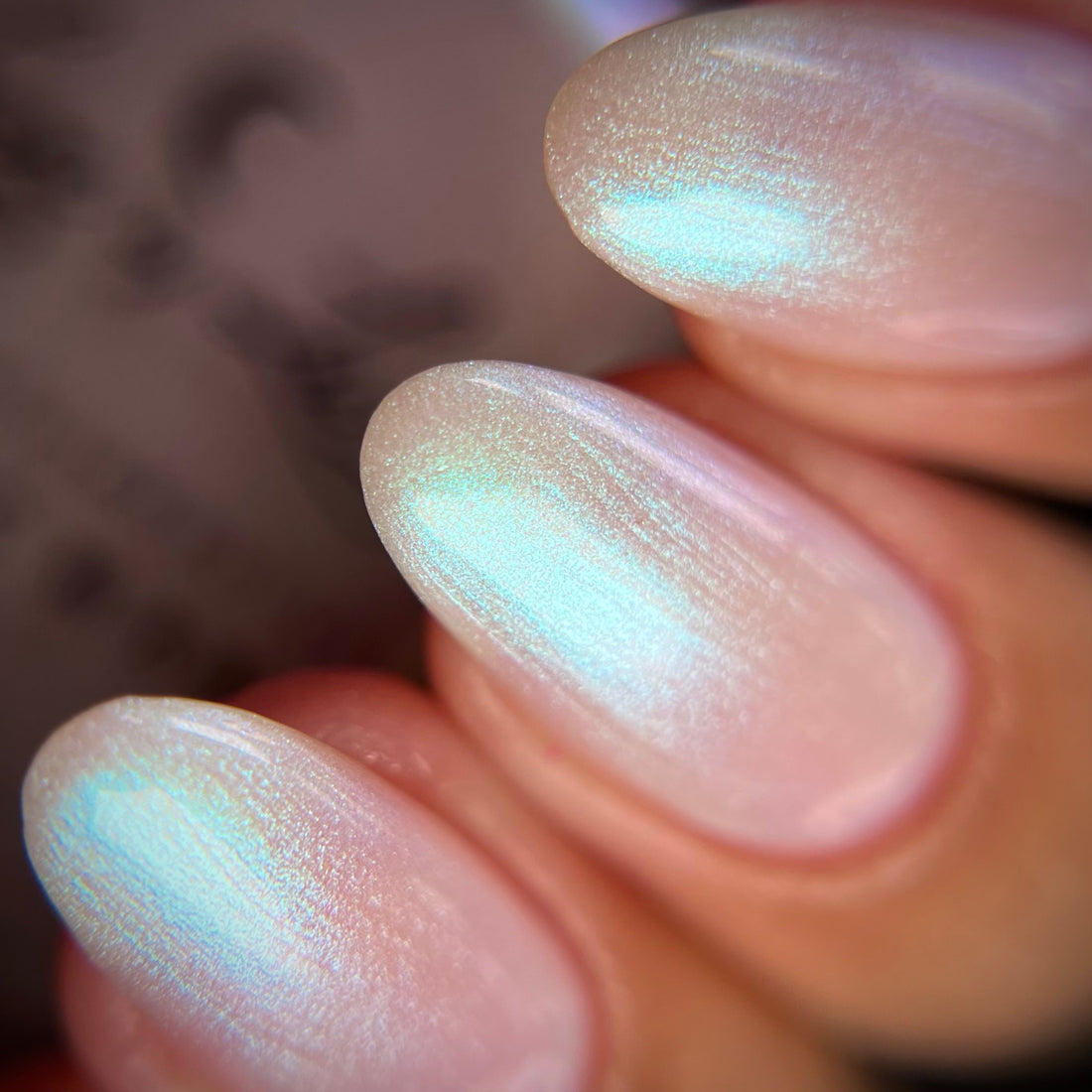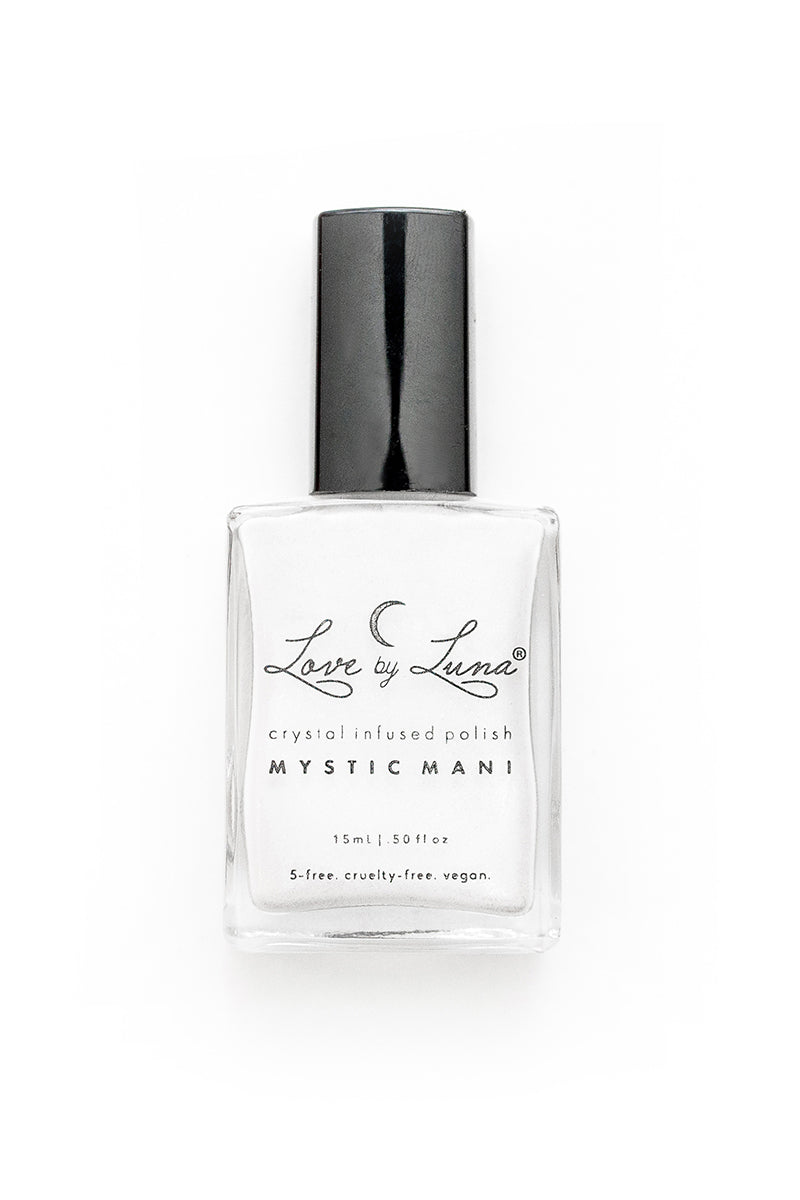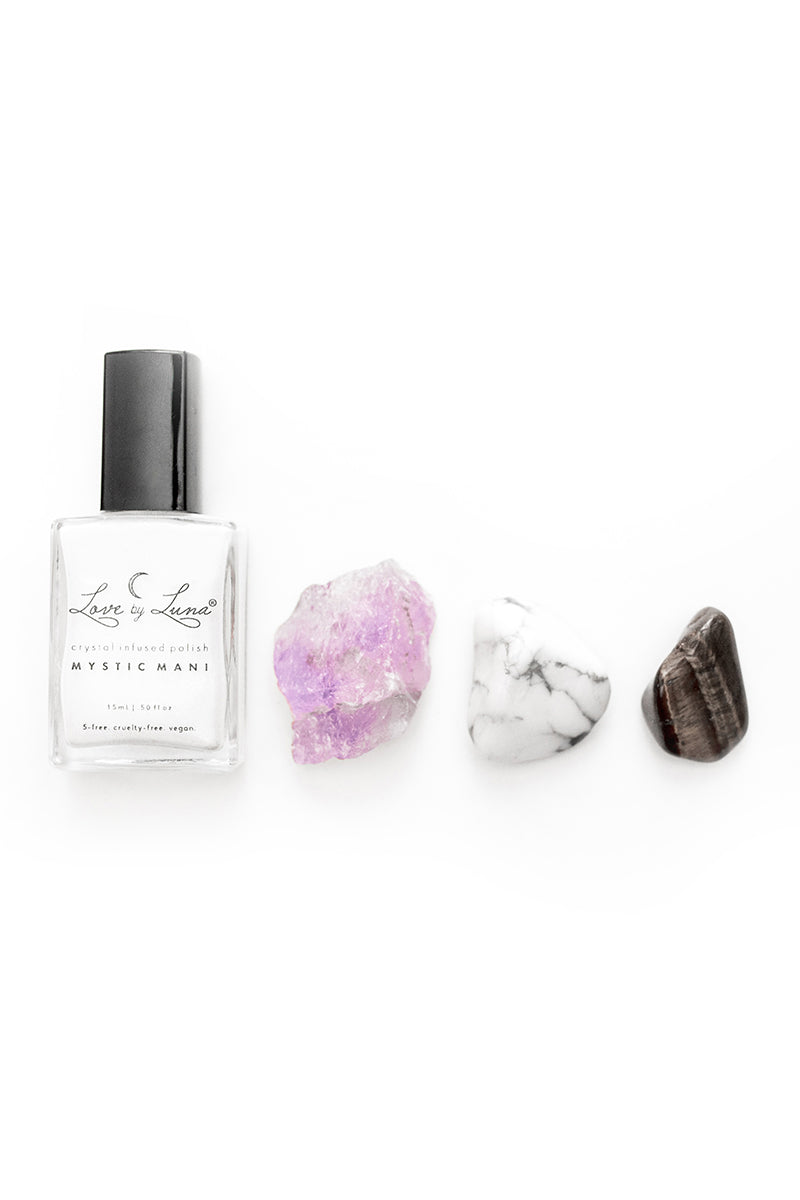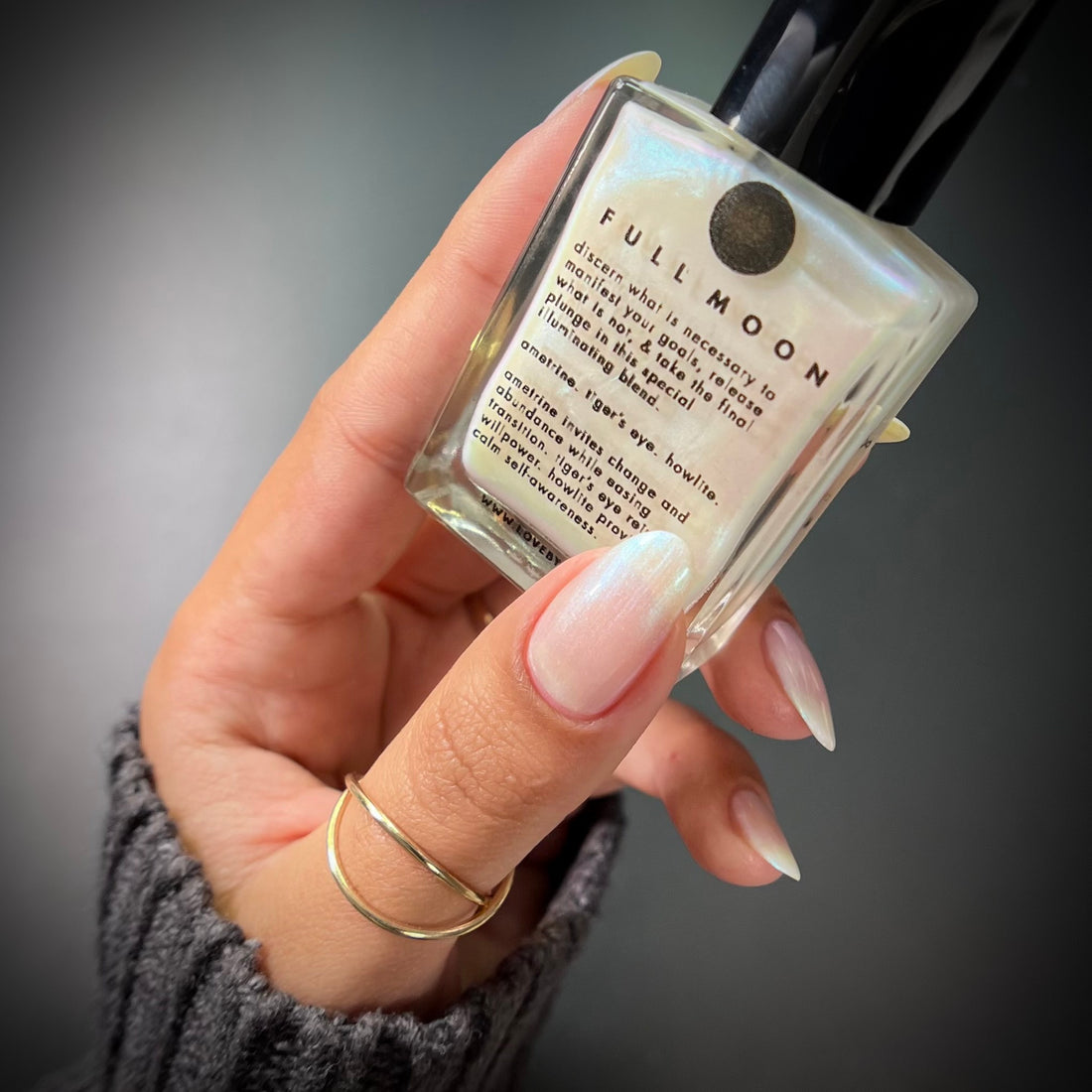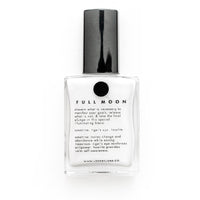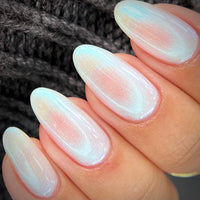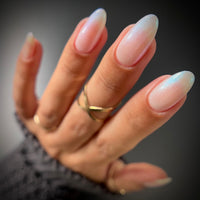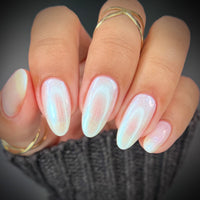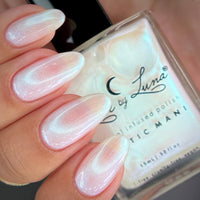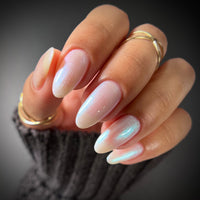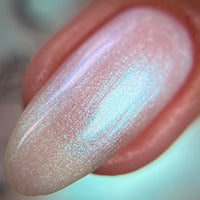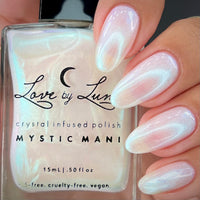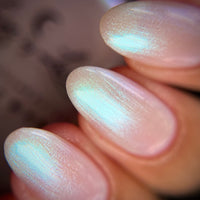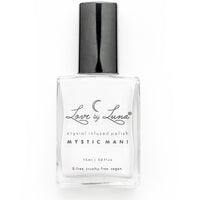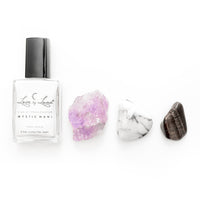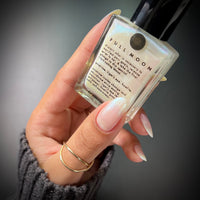 Harness the power of the full moon with this illuminating nail polish. This ethereal shade features a white iridescent base that shifts to a subtle blue-green shimmer when the light hits it just right, capturing the magical glow of the full moon. Infused with three micronized crystals, it offers ample energetic support and potent manifestation powers to help you get the most out of this pivotal lunar phase. 
Ametrine brings emotional balance, joy, and abundance. Tiger's eye reinforces practical problem-solving and willpower, helping you see tasks through to completion. White howlite facilitates calmness, patience, and self-awareness, allowing you to attune to your true needs. With this powerhouse trio at your side, you'll be able to release what is no longer serving you and make choices that align with your highest good. 
This polish can can be worn on its own or on top of another color to cast a pearly glow. For an opaque effect, we recommend applying three coats.
All Love By Luna nail polishes are 21-free, vegan, cruelty-free, and made in the USA. 15ml bottle.

Our 21-free formulas do not contain the following: animal derivatives toluene, benzene, xylene, formaldehyde releaser, formaldehyde resin, phthalates, cyclic silicones, camphor, methyl ethyl ketone (MEK), glycol ethers of series E, hydroquinone (HQ), triphenyl phosphate (TPP), nonylphenol ethoxylates, tera-butyl hydroperoxide, chromium oxide greens, bismuth oxychloride, carcinogenic mutagenic reprotoxic (CMR) substances, synthetic fragrances, ethyl tosylamide.
Apply 1-2 days before the full moon, or during the full moon for best results. Focus on your desired intention and meditate with bottle in hand for 1 min. Shake bottle upside down vigorously to activate crystals (crystals tend to settle at bottom and formula may separate during shipping; this is normal).

With your intention still in mind, apply 2 coats of polish, allowing them to fully dry in between, and seal with a clear top coat of your choosing for best results. Whenever you see your polish, be reminded of the intentions that you've set!