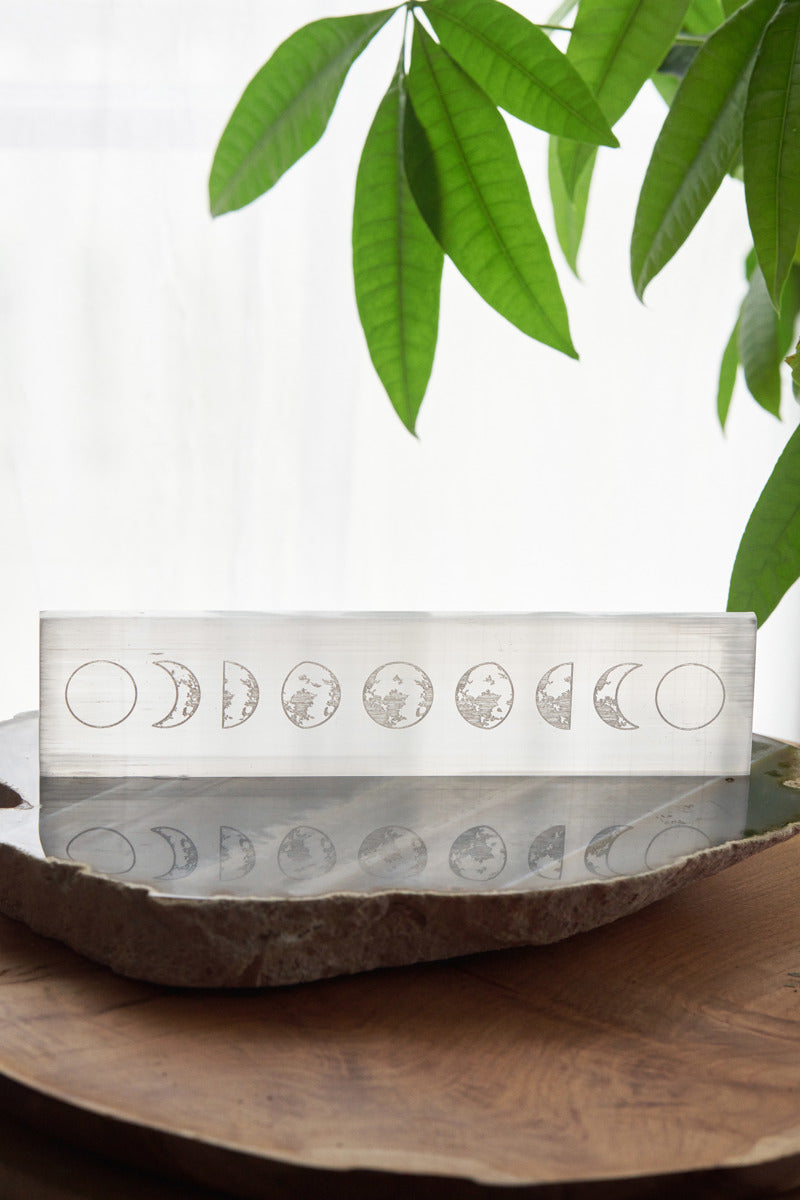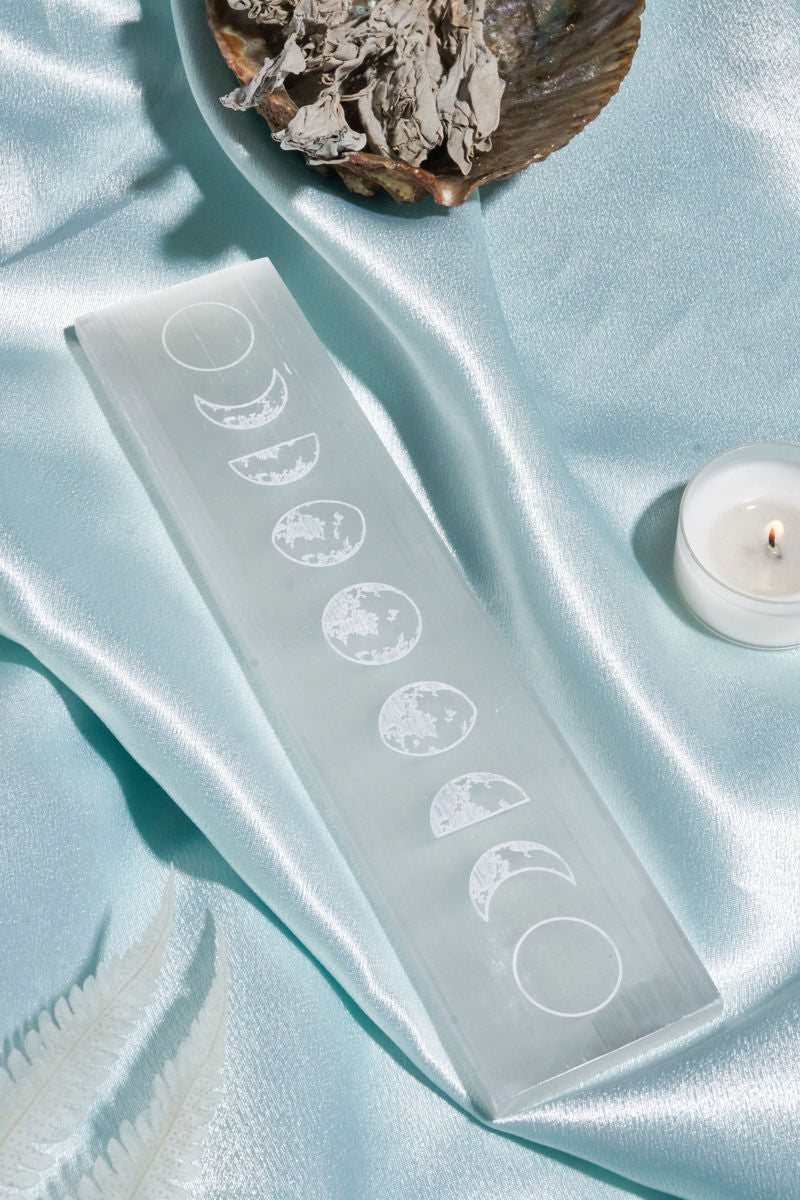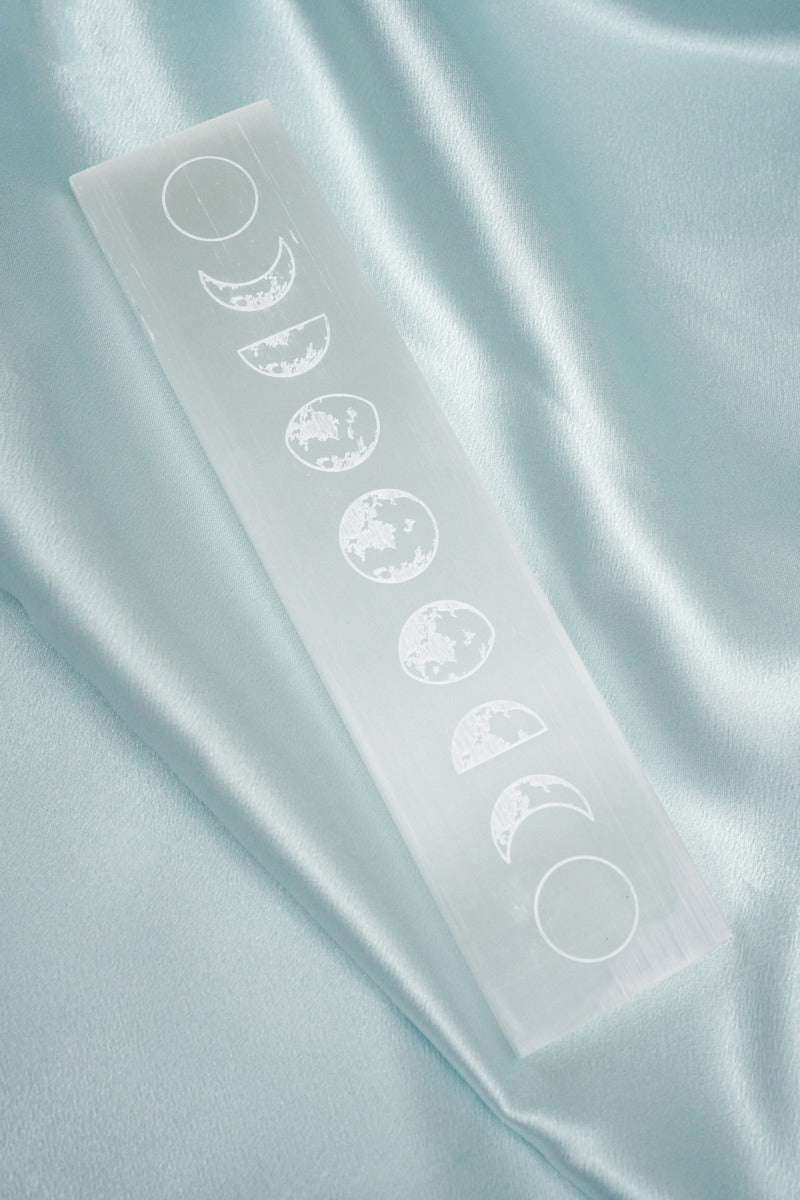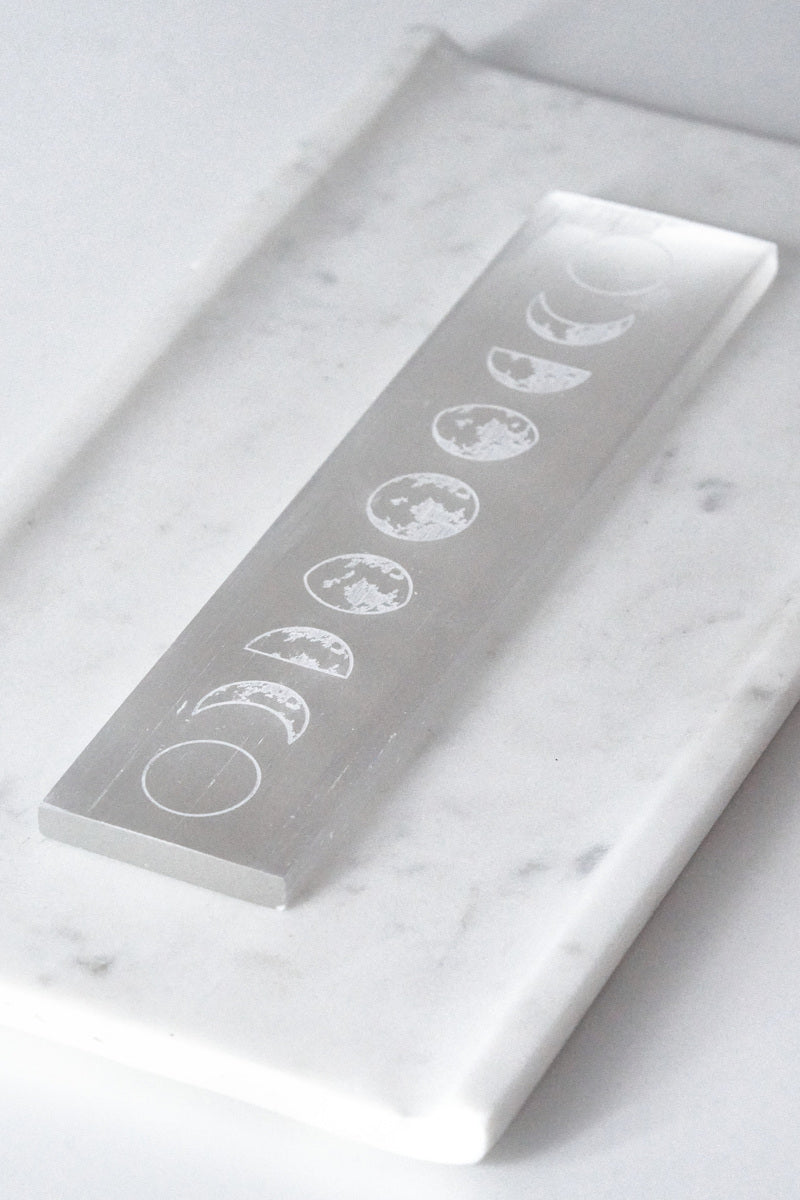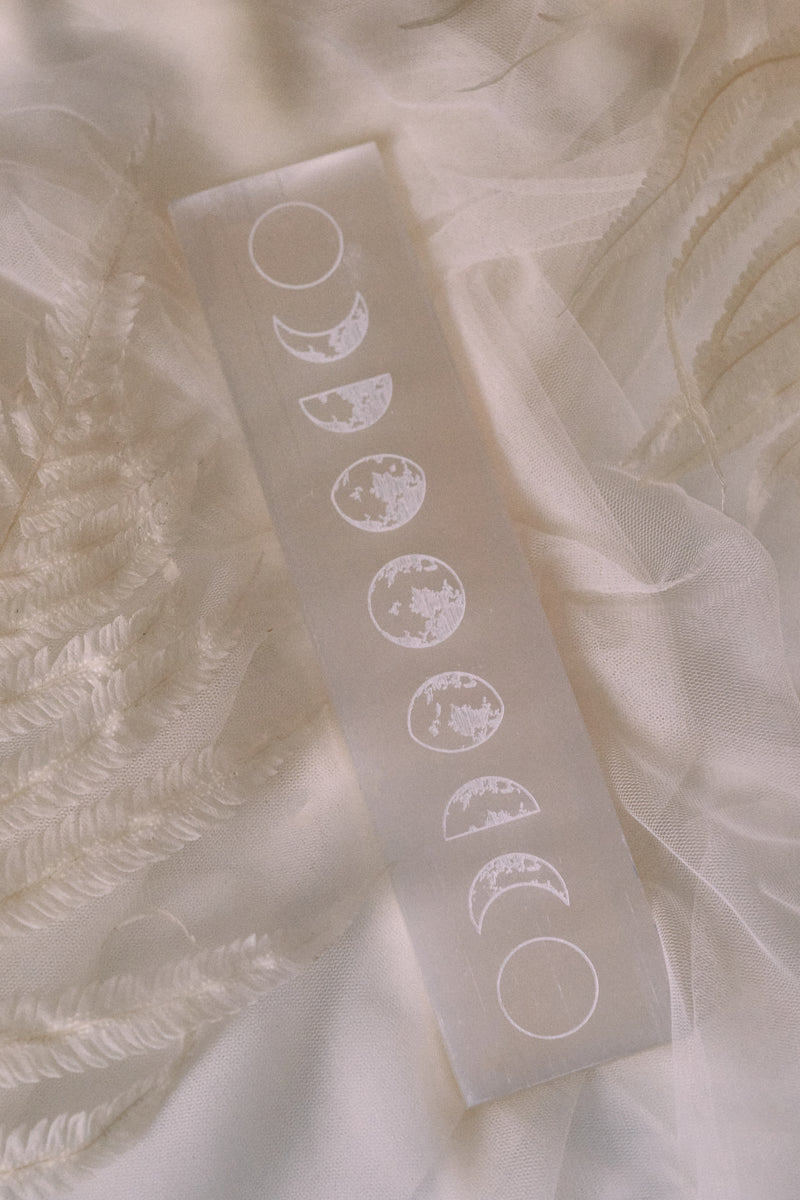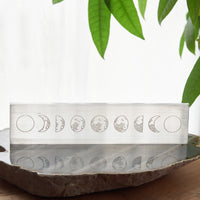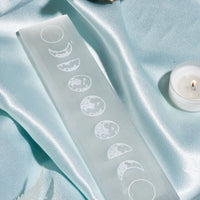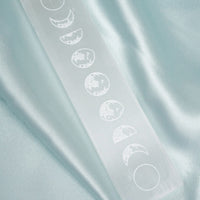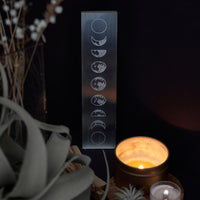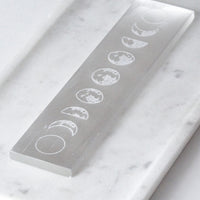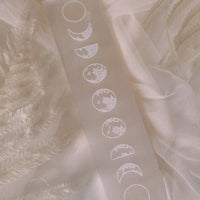 Selenite Moon Phase Charging & Cleansing Bar
If you're looking for a tool that makes crystal care simple, look no further. Our dreamy Selenite Moon Phase Charging & Cleansing Bar features gorgeously etched moon phases spread across the 8" length of the blade. Made from high quality selenite with a heavenly fiber optic glow, this bar is the perfect companion for keeping up with the energetic maintenance of your stones. 
Why selenite? Most crystals need periodic cleansing and charging since they naturally store energy over time (including negative energy). Frequently using a crystal may also cause its energy to dull or become less effective. That said, selenite is unique in that it is one of the only stones that does not hold onto energy, due to its powerful purifying effects. We love using this stone for clearing away old or stagnant energy, and inviting a fresh frequency into our home!
Selenite is a wonderful companion for the manifestation process, as it clears away any old, stagnant, or negative energy that may be blocking your growth. It can also be used to cleanse and charge your other stones.

*Dimensions: 8" x 1.75" x .3"
*By Fractalista
☽ Keywords: Purification, peace, clarity
☽ Affirmation: My mind and energy are light, free, and clear.
☽ Chakra: Crown
☽ Element: Water
☽ Planet: Moon
☽ Zodiac Signs: Taurus, Cancer
☽ Vibration: Number 8
Place your crystals on top of it during a new moon for cleansing, or during a full moon for charging -- it's that easy!