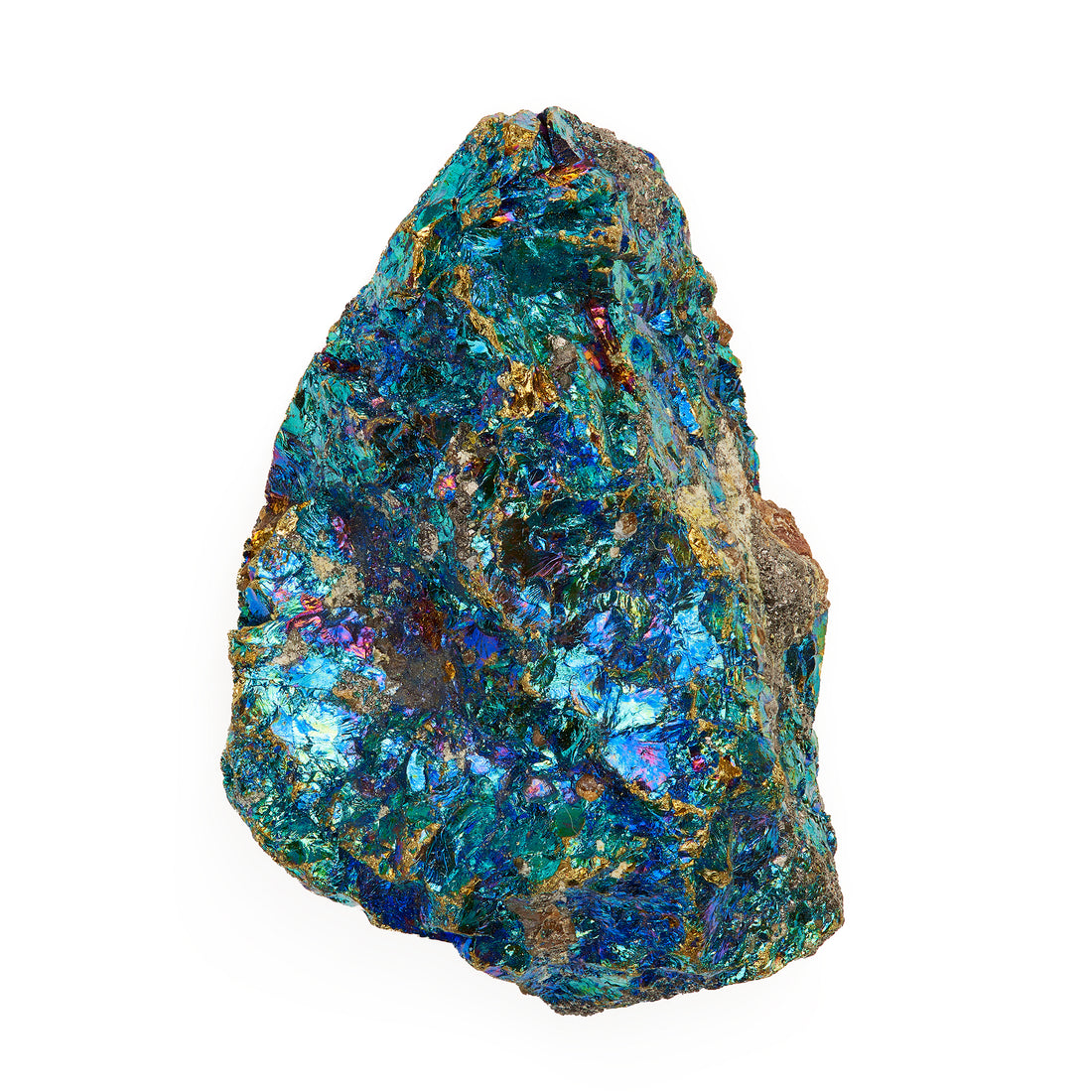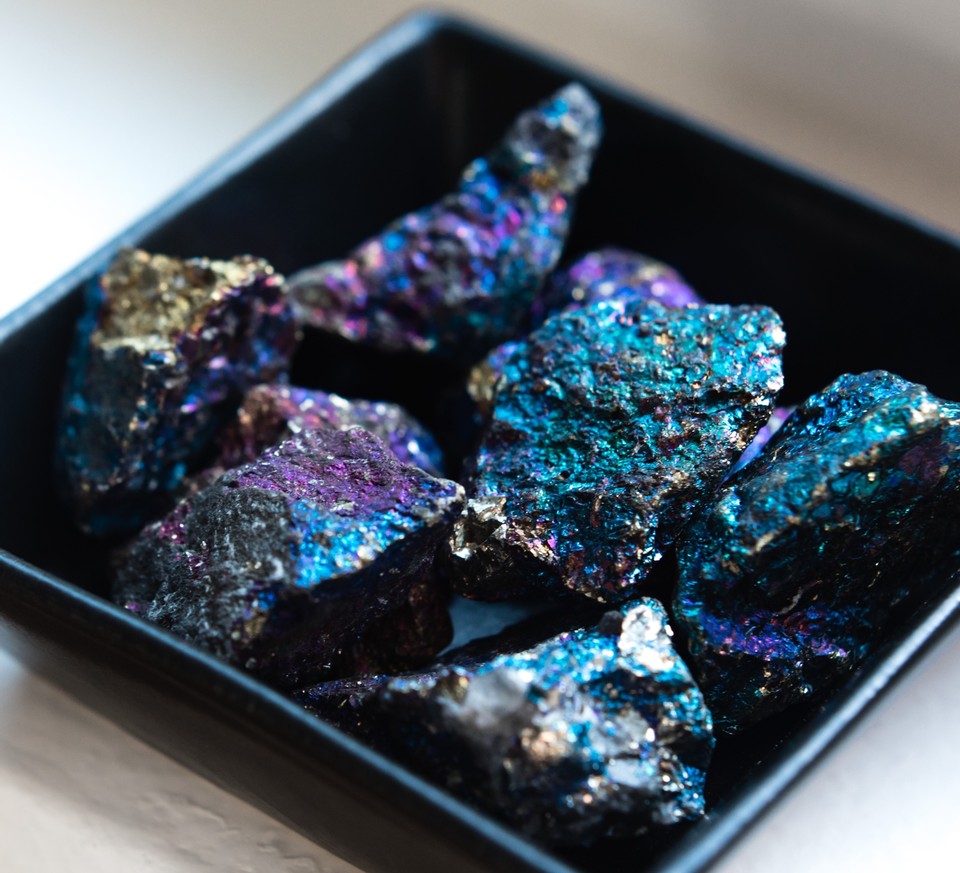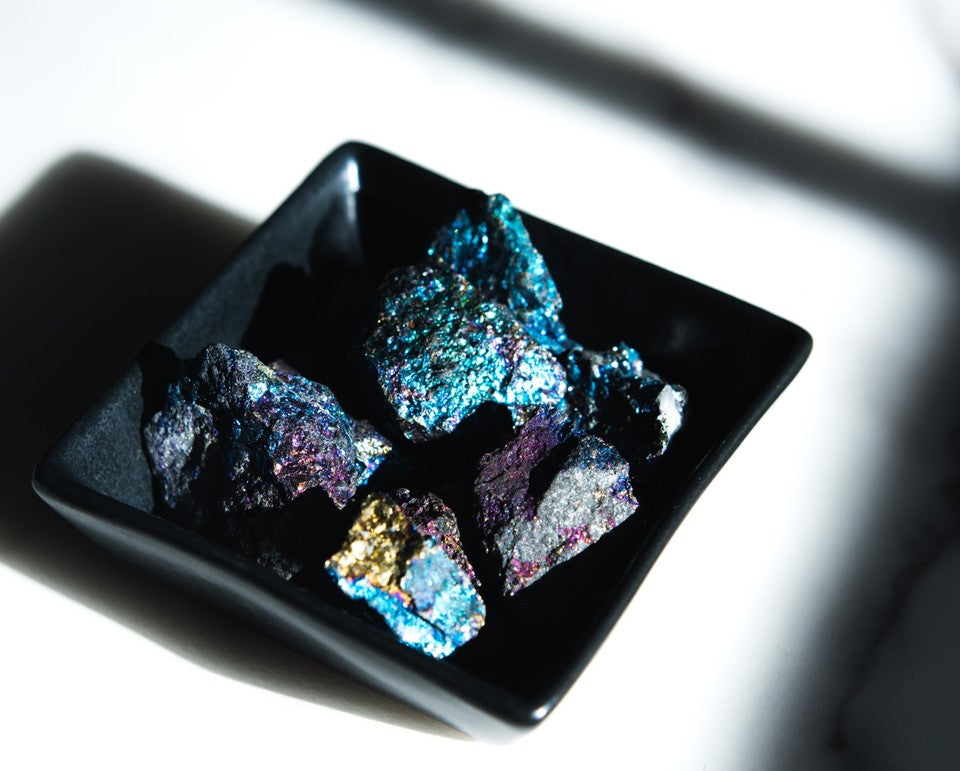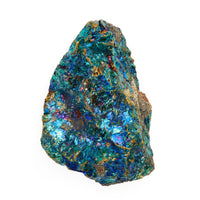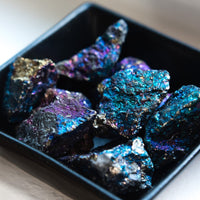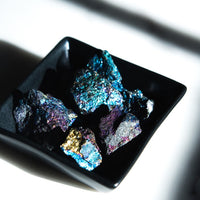 Be present with peacock ore. Referred to as the Stone of Happiness, the vibrant colors of peacock ore exude a shining appreciation for life and all its experiences. Brimming with positivity, this stone has an uplifting effect on those who use it, improving one's self-esteem and perspective on what the future holds. Use this stone to release expectations or past disappointment and allow the beauty of the present to unfold with gratitude. Peacock ore comes in a variety of colors, and may include splashes of green, blue, purple, gold, and pink. 
This listing is for one piece of rough peacock ore (0.75 - 1.0" average size). Since every stone is unique, please allow for slight variations in color and size. Our crystals are hand selected to ensure quality and are only purchased from reputable vendors who share our commitment to ethical sourcing practices.
☽ Keywords: Gratitude, upliftment, positivity
☽ Affirmation: I find joy in every moment.
☽ Chakra: All
☽ Zodiac Signs: Sagittarius, Pisces
Tip: uplift your mood by meditating with peacock ore. Take three deep breaths, then state three things you are thankful for aloud. Holding even the tiniest moment for gratitude can shift your energy completely.