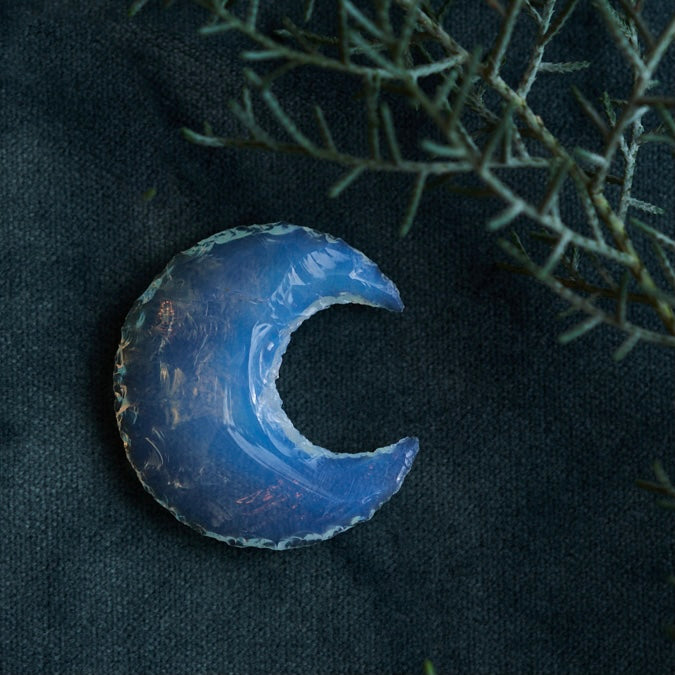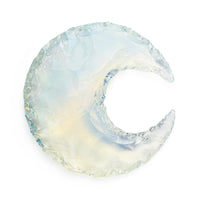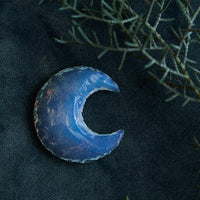 Deepen meditation with opalite. Subtle, yet powerful, the cleansing energy of opalite removes energetic blockages while balancing the chakras, making it an excellent stone for attuning to higher states of consciousness. Self-expression and communication also become easier with opalite, as this stone promotes independence and a strong sense of self.
This listing is for one opalite crescent moon crystal (1.5 - 2.0" average size). Since every stone is unique, please allow for slight variations in color and size. Our crystals are hand selected to ensure quality and are only purchased from reputable vendors who share our commitment to ethical sourcing practices.
☽ Keywords: Self-expression, healing, meditation, independence
☽ Affirmation: I am attuned to the rhythms of the cosmos.
☽ Chakra: Third Eye, Crown
☽ Zodiac Signs: Cancer, Libra, Pisces
Tip: please exercise caution when using, as the edges are sharp! Keep out of reach of small children and animals. Connect to your intuition by using this stone in alignment with the lunar cycle. Meditate with it during new moons for fresh beginnings, or full moons for release.