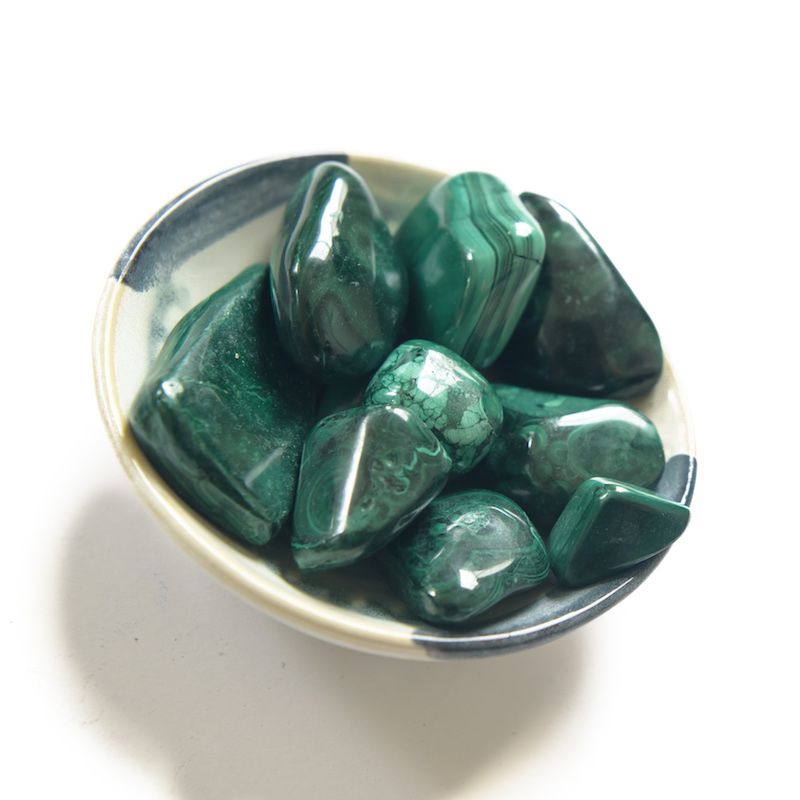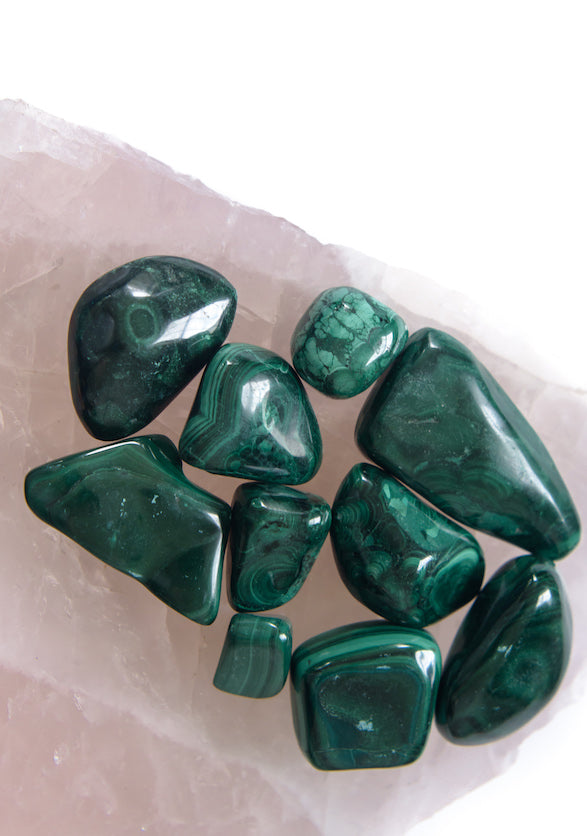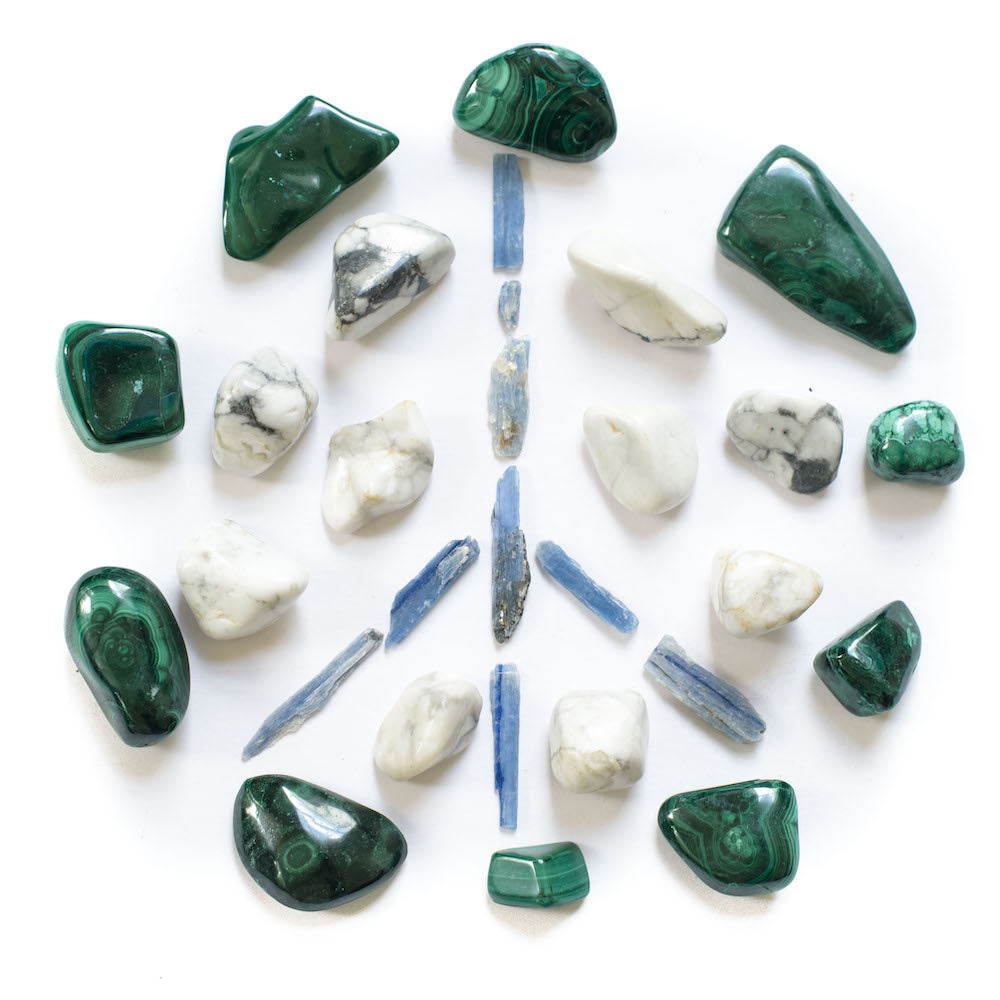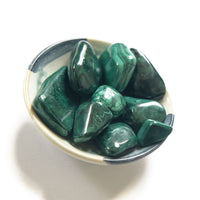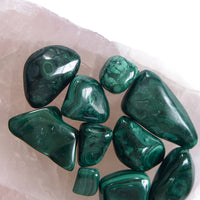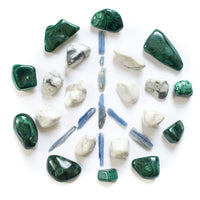 The hypnotizing, emerald-green swirls of malachite are brimming with power. This potent heart chakra stone is truly transformational and allows you to welcome change with grace and gratitude. Working with malachite will show you exactly what is blocking your spiritual growth and will push you to break those ties and outdated patterns. As this stone draws out pent up emotions and deep seated beliefs, this process can feel intense, but it's also incredibly liberating.
When we are no longer shackled to the idea of "what has been" we are able to fully embrace the magic of what is becoming, and malachite is the catalyst that can make this happen. Its energy encourages us to understand our own needs and take responsibility for our actions, with the acceptance that we are not perfect beings. We are constantly ebbing and flowing, learning and evolving, and are bound to make some mistakes along the way. What's important is how you react to these setbacks and challenges. Will you get stuck at every bump in the road, or continue to move forward? Use malachite to face your doubts and fears head on so you can keep your momentum going. 
This listing is for one piece of tumbled malachite (0.75 - 1.25" average size). Since every stone is unique, please allow for slight variations in color and size. Our crystals are hand selected to ensure quality and are only purchased from reputable vendors who share our commitment to ethical sourcing practices.
☽ Affirmation: I am becoming.
☽ Chakra: Heart
☽ Zodiac Signs: Scorpio, Taurus