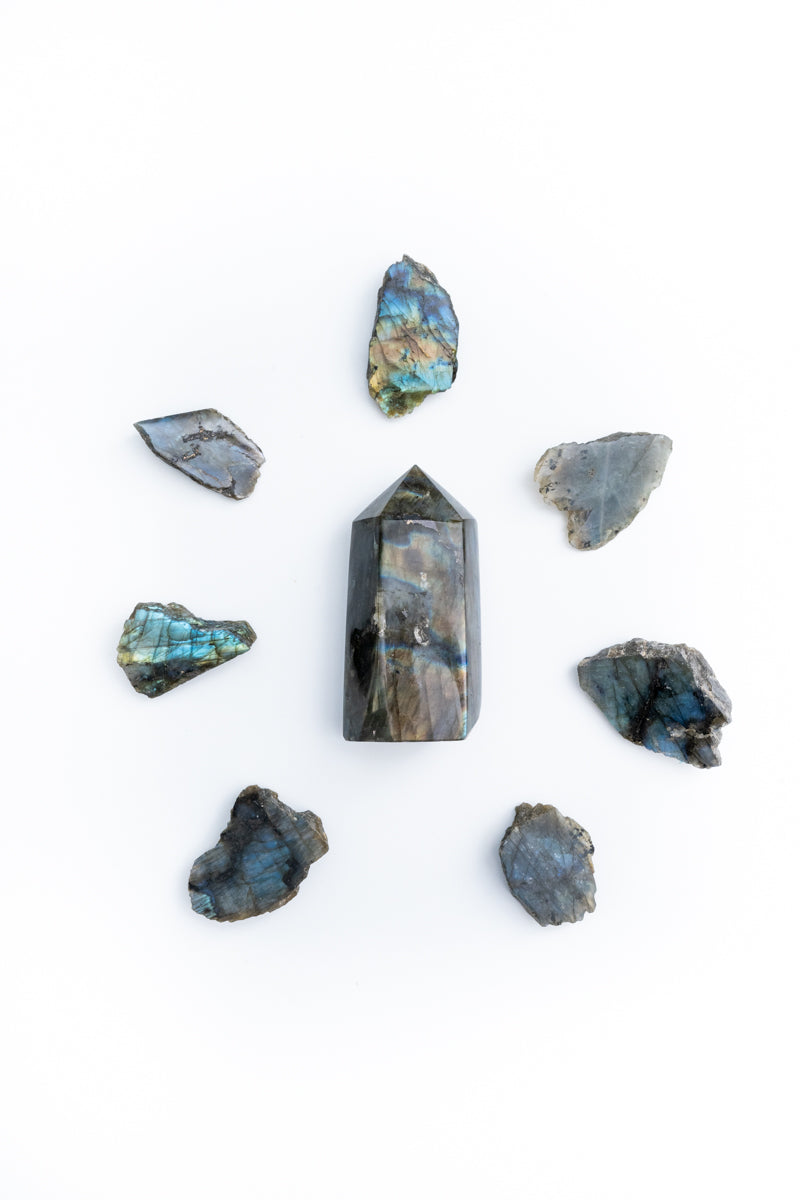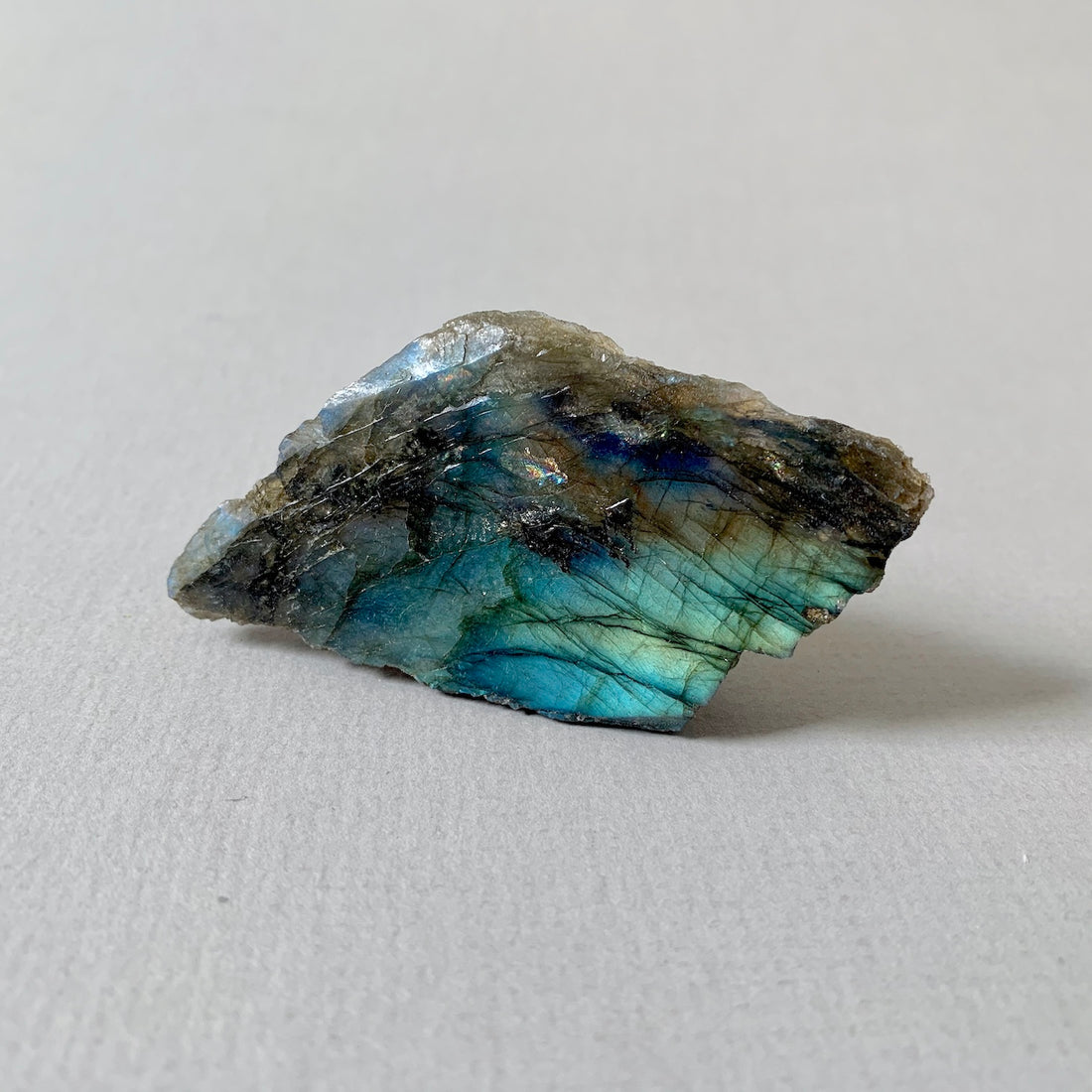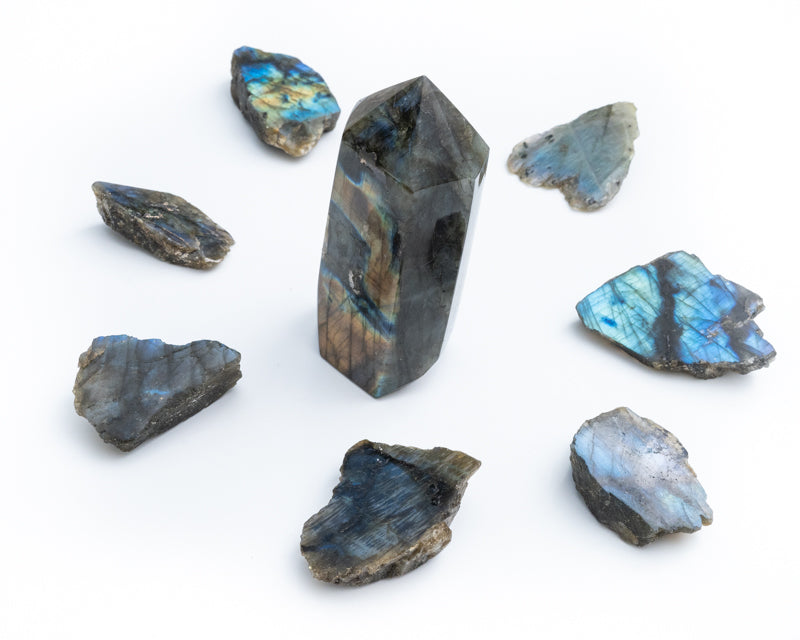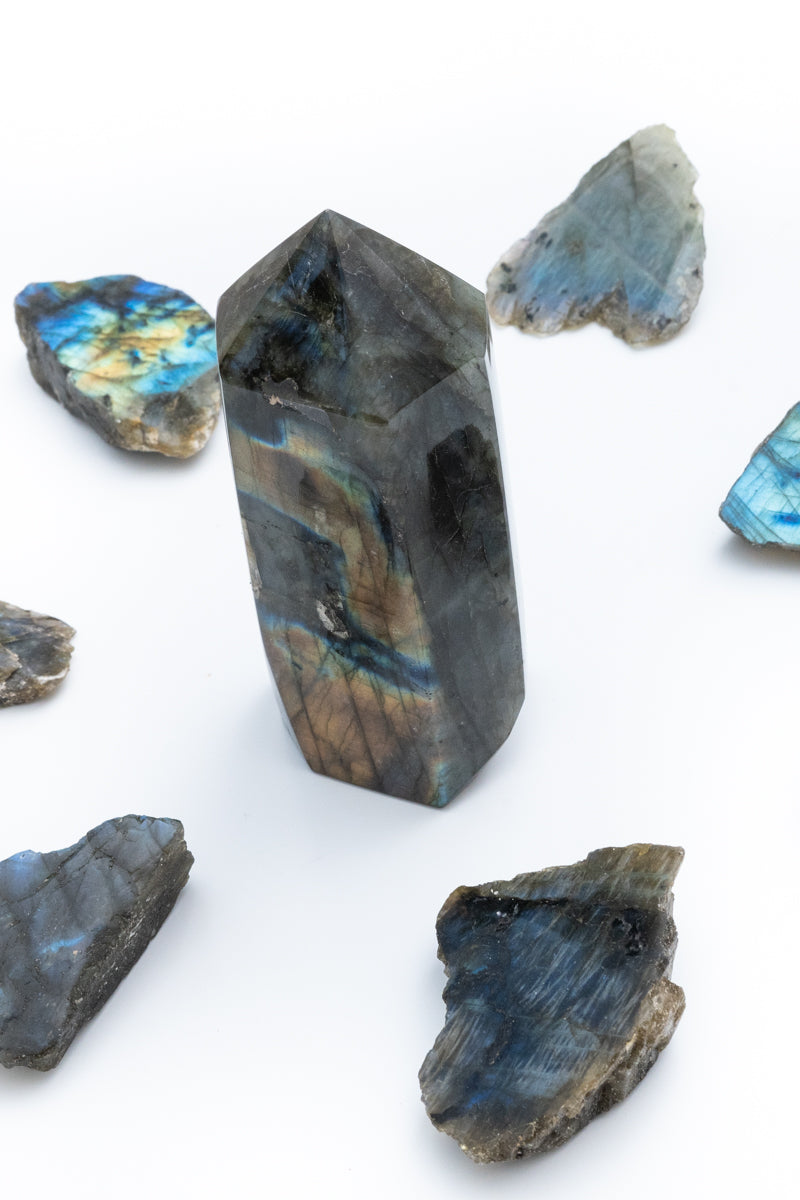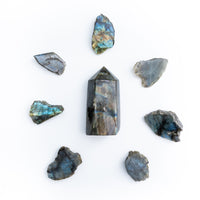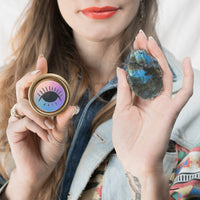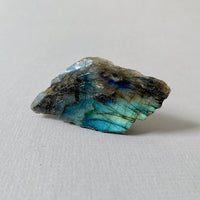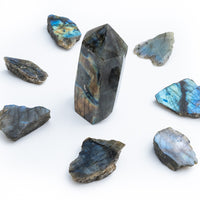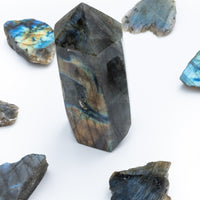 Embrace the possibilities with labradorite. Associated with the third eye and throat chakra, labradorite is a gateway to your inner magic and voice. From certain angles, labradorite may look like an ordinary stone with its dark gray base, but upon tilting, a spectacular iridescent play-of-color appears, known as labradorescence—an effect which is named after this stone. These metallic flashes come in a wide range of colors, but are typically blue, green, yellow, and red, and are caused by internal fractures that reflect light back and forth, dispersing it into different colors. In this way, labradorite symbolizes the unique qualities we each possess, and the hidden potential that we're destined to unlock. 
The glow of labradorite shows that a spectrum of color exists within every person, and that the experiences we go through shape us into the beautiful, multi-faceted beings that we are. While we may initially see our internal fractures as flaws—things that diminish our light—adjusting our perspective ever so slightly reveals them as the brilliant sources of our one-of-a-kind-magic. 
This listing is for one labradorite slab (1.5 - 2.5" average size). Since every stone is unique, please allow for slight variations in color and size. Our crystals are hand selected to ensure quality and are only purchased from reputable vendors who share our commitment to ethical sourcing practices.
☽ Keywords: Illumination, intuition, transformation
☽ Affirmation: My magic is uniquely my own.
☽ Element: Water
☽ Planet: Uranus
☽ Chakra: Throat, Third Eye, Crown
☽ Zodiac Signs: Cancer, Leo, Scorpio, Sagittarius, Pisces
☽ Vibration: Number 6 and 7
When you work with this stone, understand that embracing your flaws and recognizing your gifts are necessary steps in aligning with your higher purpose. Through these cracks and fractures seeds of wisdom can be found, and it's up to you to share them with the world. Leave comparison at the door and tilt toward the light. What makes you shine has always been there.