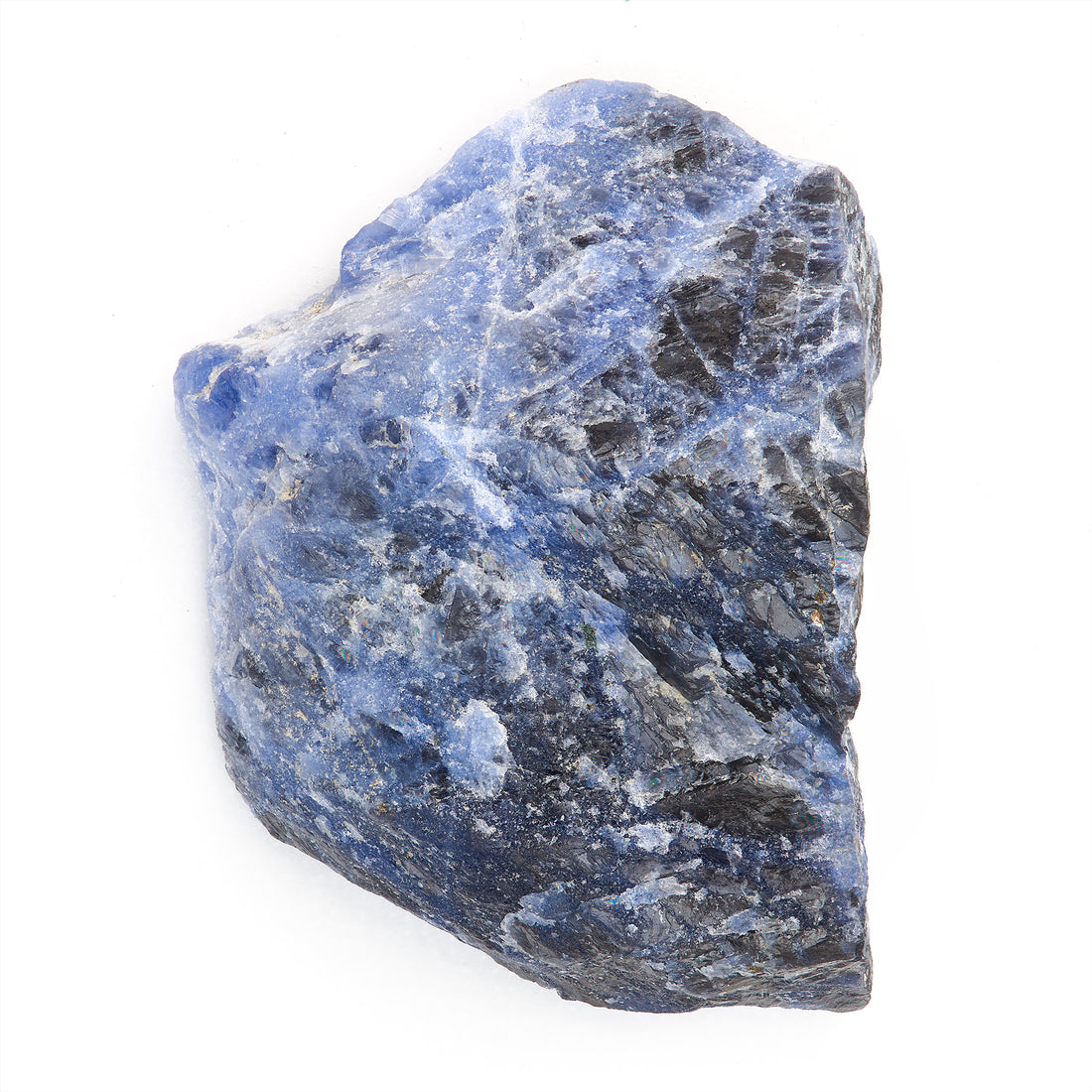 Seek truth with blue sodalite. Calming and balancing, blue sodalite is a truth-enhancing stone that imparts a logical, rational perspective to its user. Clarity of thought and honest expression come easily with this stone, as it promotes alignment with one's inner voice and wisdom. Call upon this stone to communicate with authenticity and find your purpose as you embark on a path of spiritual self-discovery. 
This listing is for one piece of rough blue sodalite (1.0 - 1.5" average size). Since every stone is unique, please allow for slight variations in color and size. Our crystals are hand selected to ensure quality and are only purchased from reputable vendors who share our commitment to ethical sourcing practices.
☽ Keyword: Truth, logic, intuition
☽ Affirmation: My inner voice is a source of wisdom.
☽ Chakra: Throat, Third Eye
☽ Element: Water, Air
☽ Planet: Moon
☽ Zodiac Signs: Libra, Sagittarius
☽ Vibration: Number 4
Tip: meditate with this stone over your throat to remove anything blocking your expression. Journal your thoughts immediately afterwards and reflect on what rises to the surface.