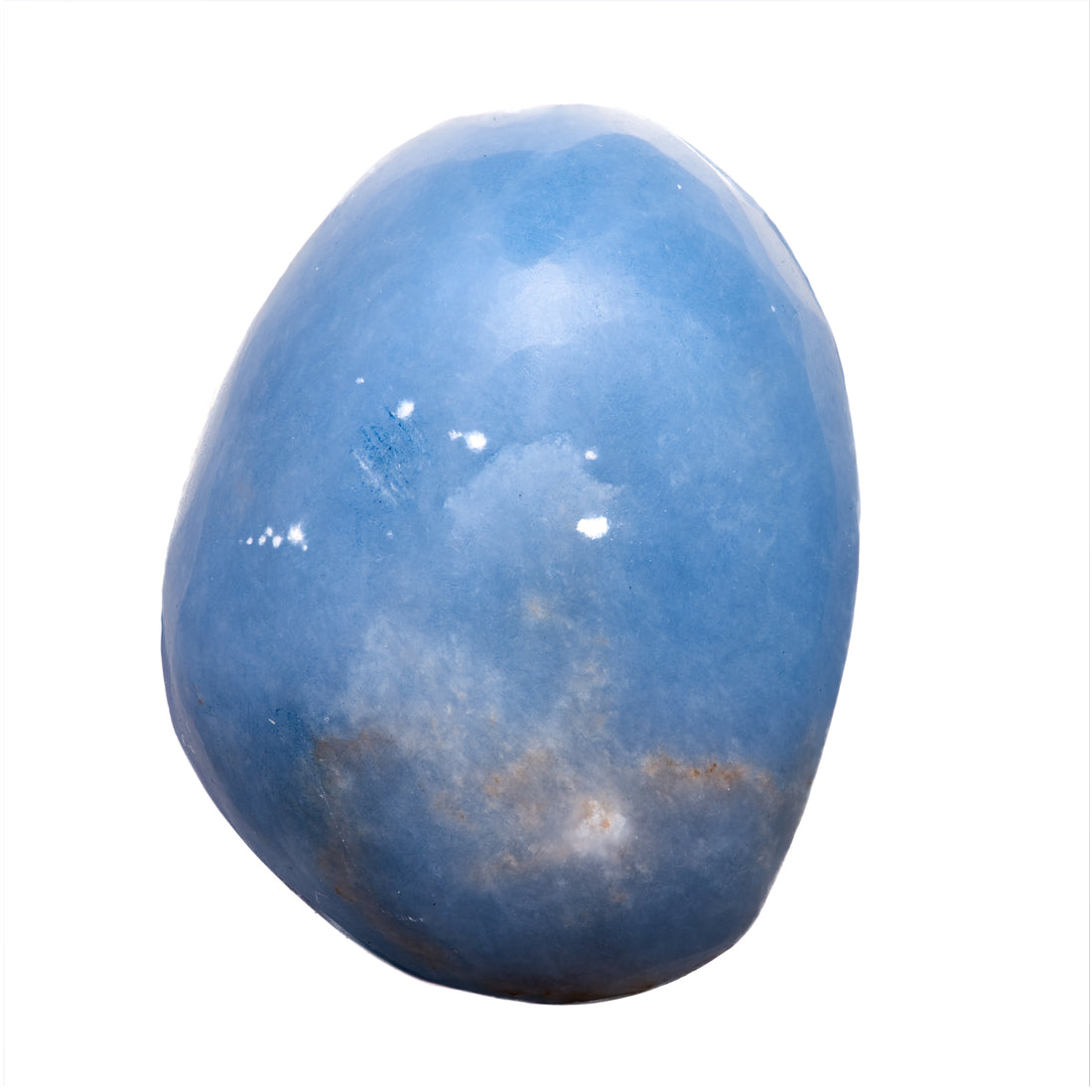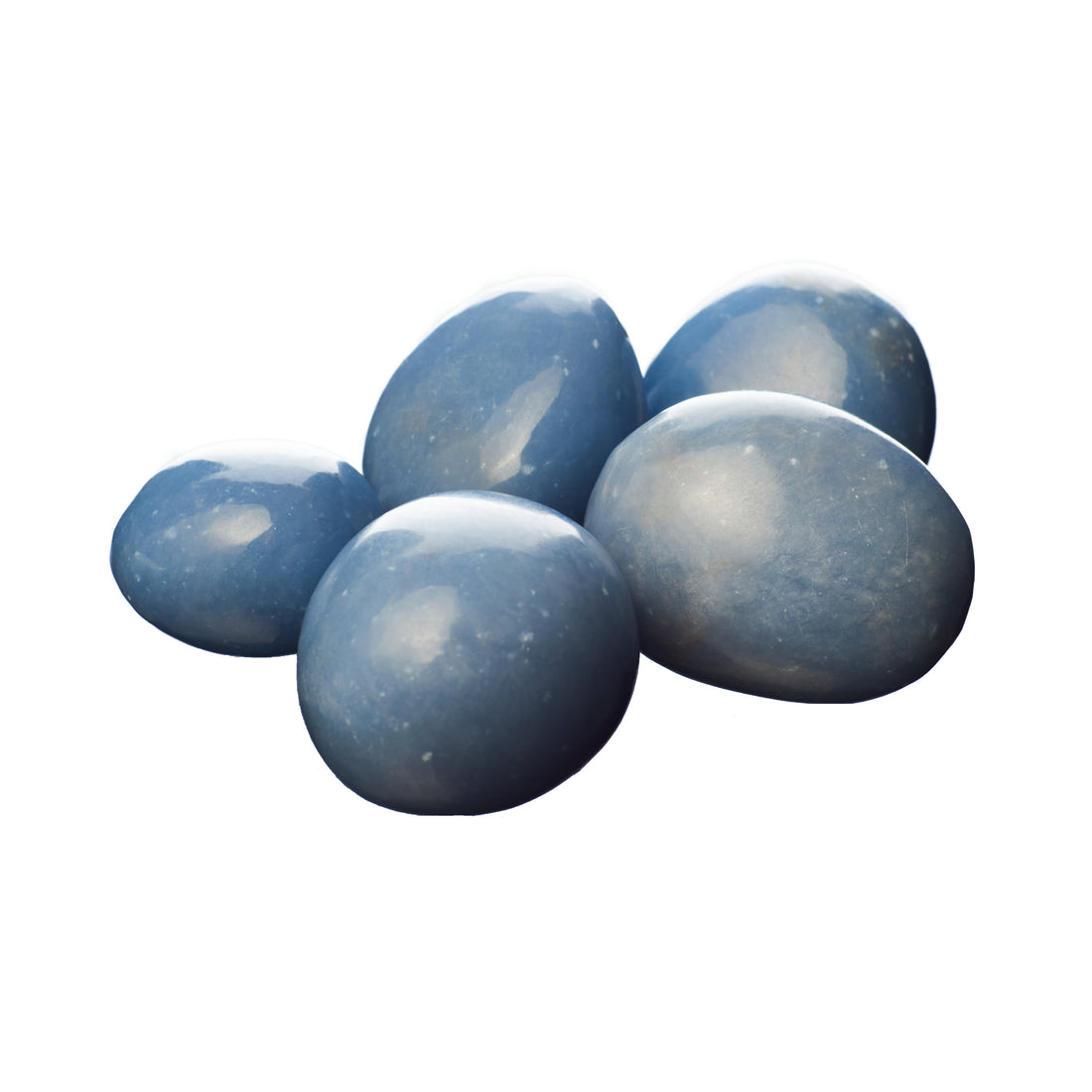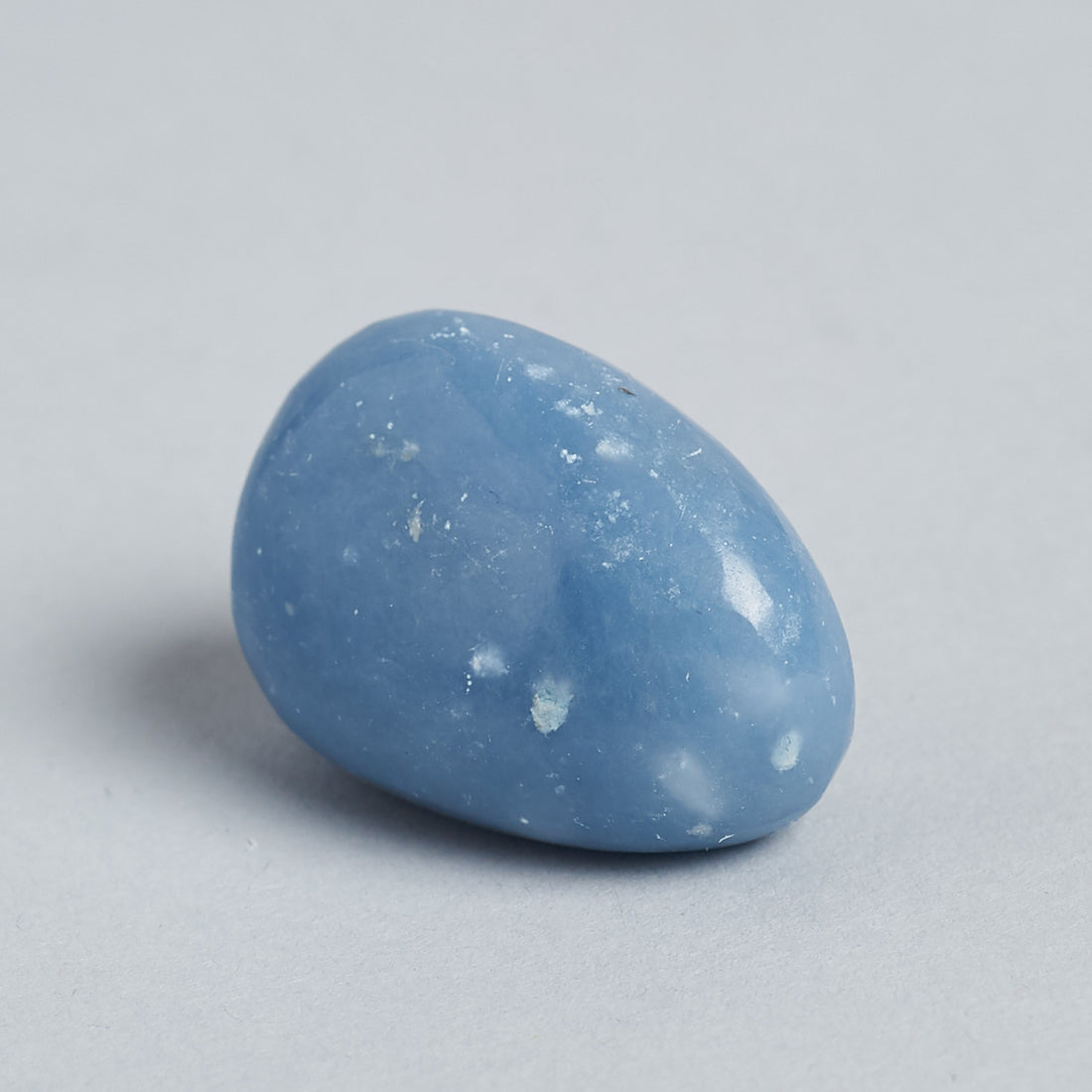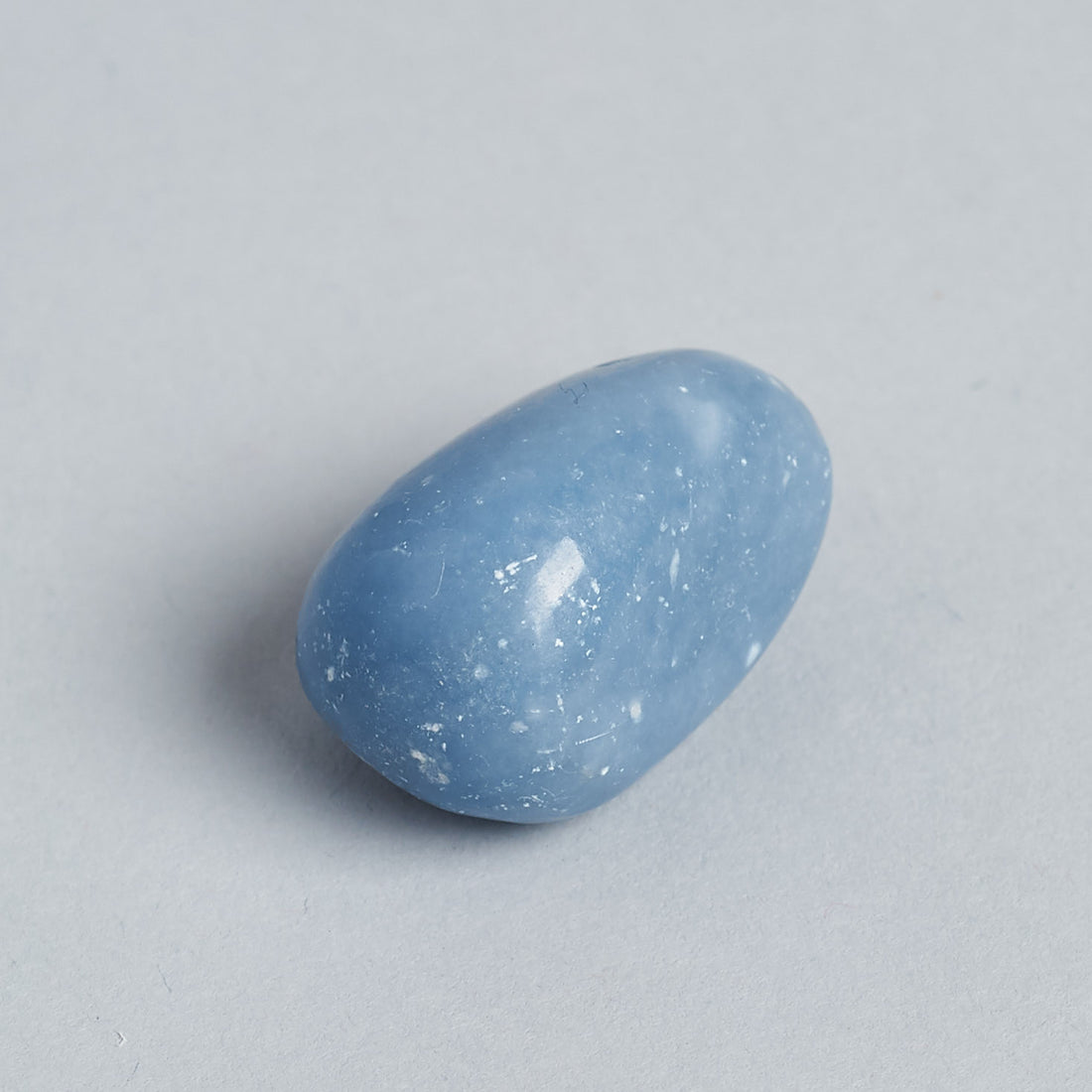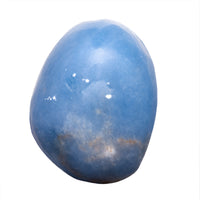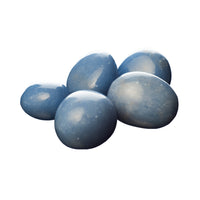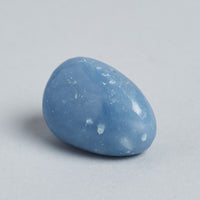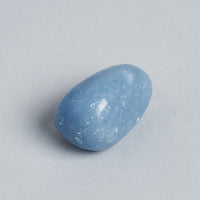 Connect with spirit with angelite. Angelite possesses a serene, soothing, and spiritual vibration, making it an excellent stone for connecting to the celestial realm and higher cosmos. Its heavenly blue hue inspires inner peace, allowing one to reach a place of openness and clarity. By working with angelite, you can not only deepen your connection with spirit, but be more receptive to messages from your guides and guardian angels. Angelite also enhances communication, intuition, self-expression, and awareness. Use it to attune to universal knowledge, sharpen your psychic abilities, and deepen your understanding of the world around you. 
This listing is for one piece of tumbled angelite (1.0" average size). Since every stone is unique, please allow for slight variations in color and size. Our crystals are hand selected to ensure quality and are only purchased from reputable vendors who share our commitment to ethical sourcing practices.
☽ Affirmation: I am attuned to my higher self.
☽ Chakra: Throat, Third Eye, Crown
☽ Element: Air
☽ Planet: Uranus
☽ Zodiac Signs: Aquarius
Hold this stone in your hand during meditation or divination to connect to higher realms of consciousness.