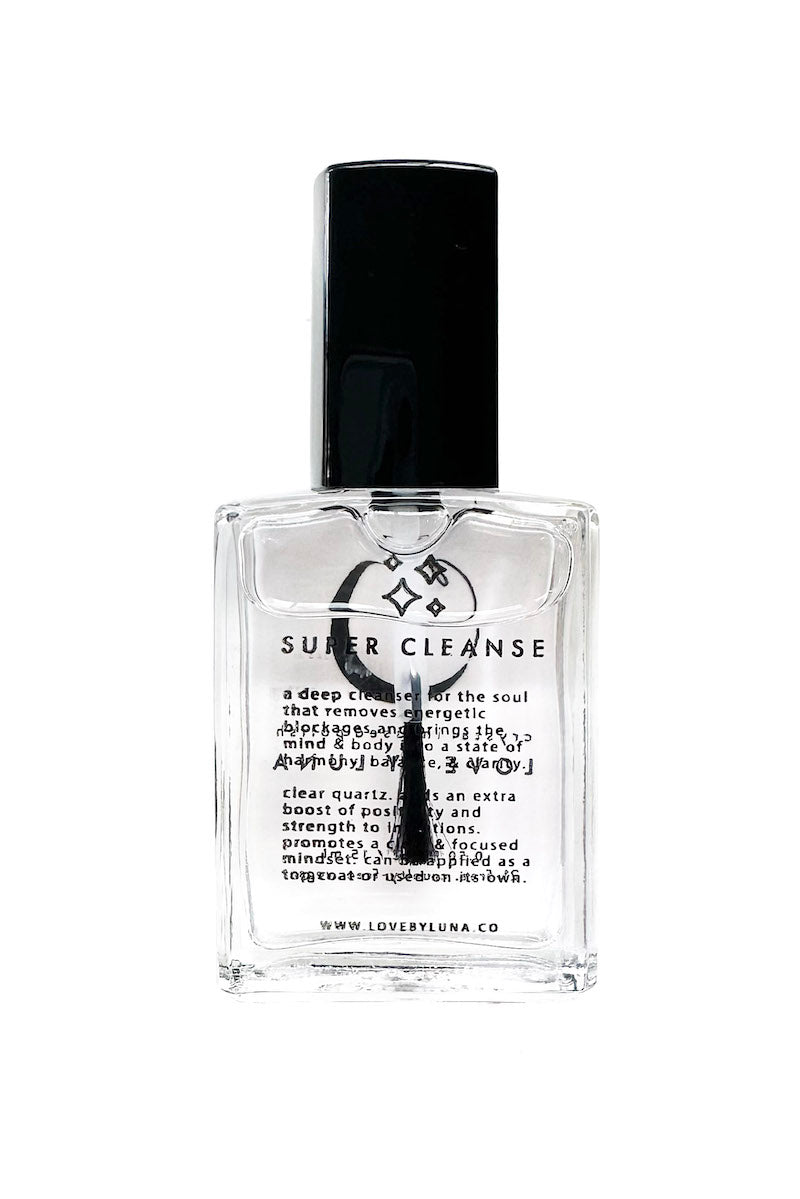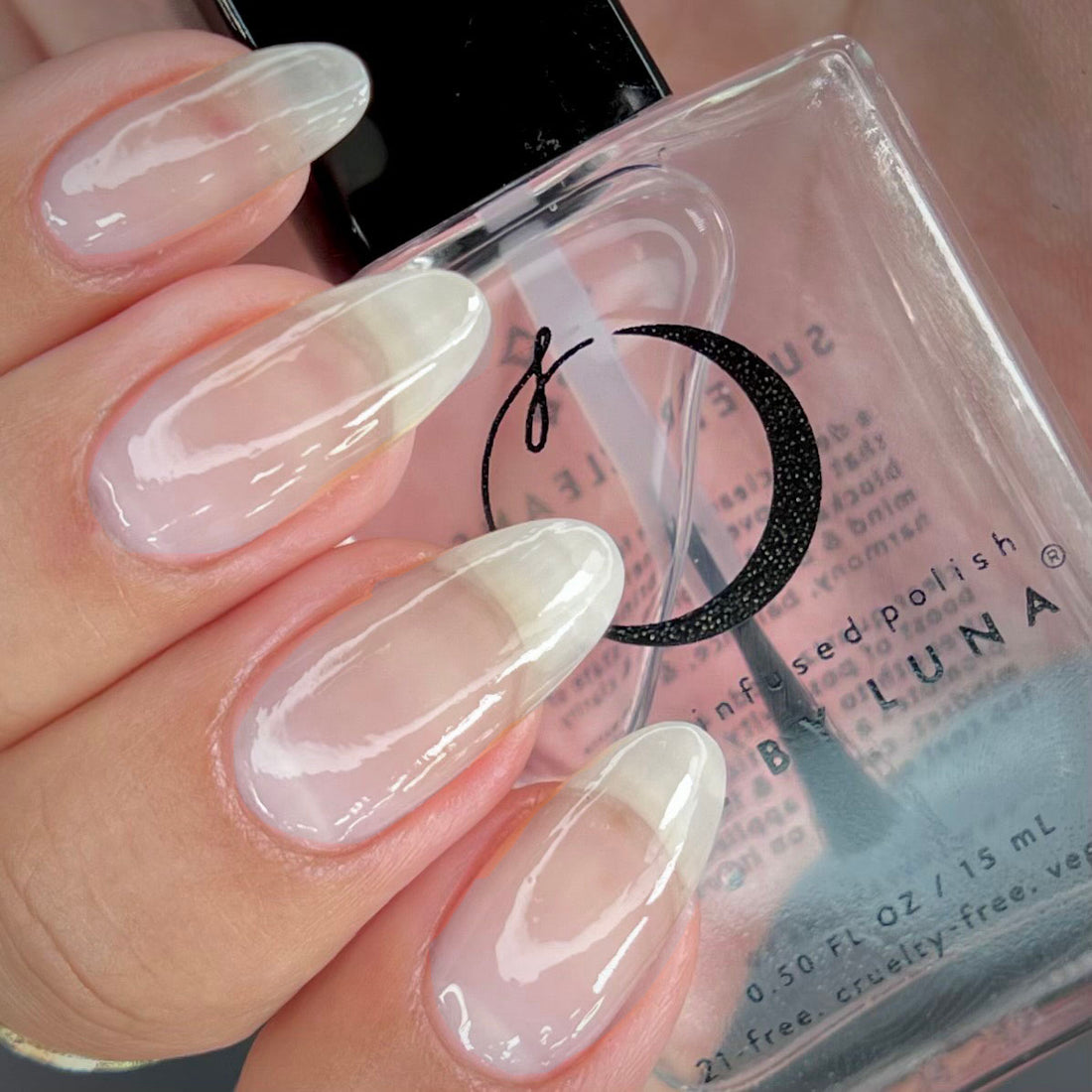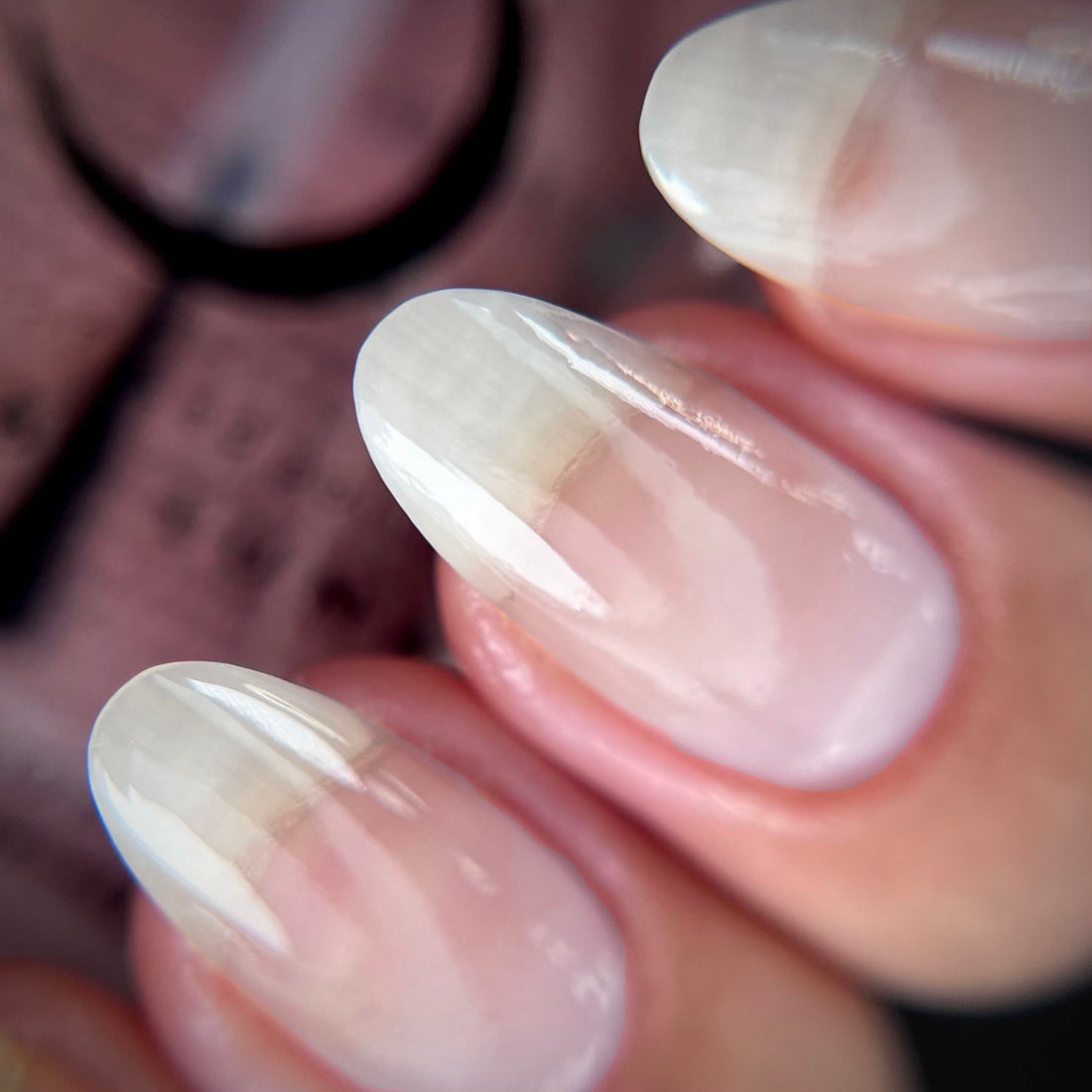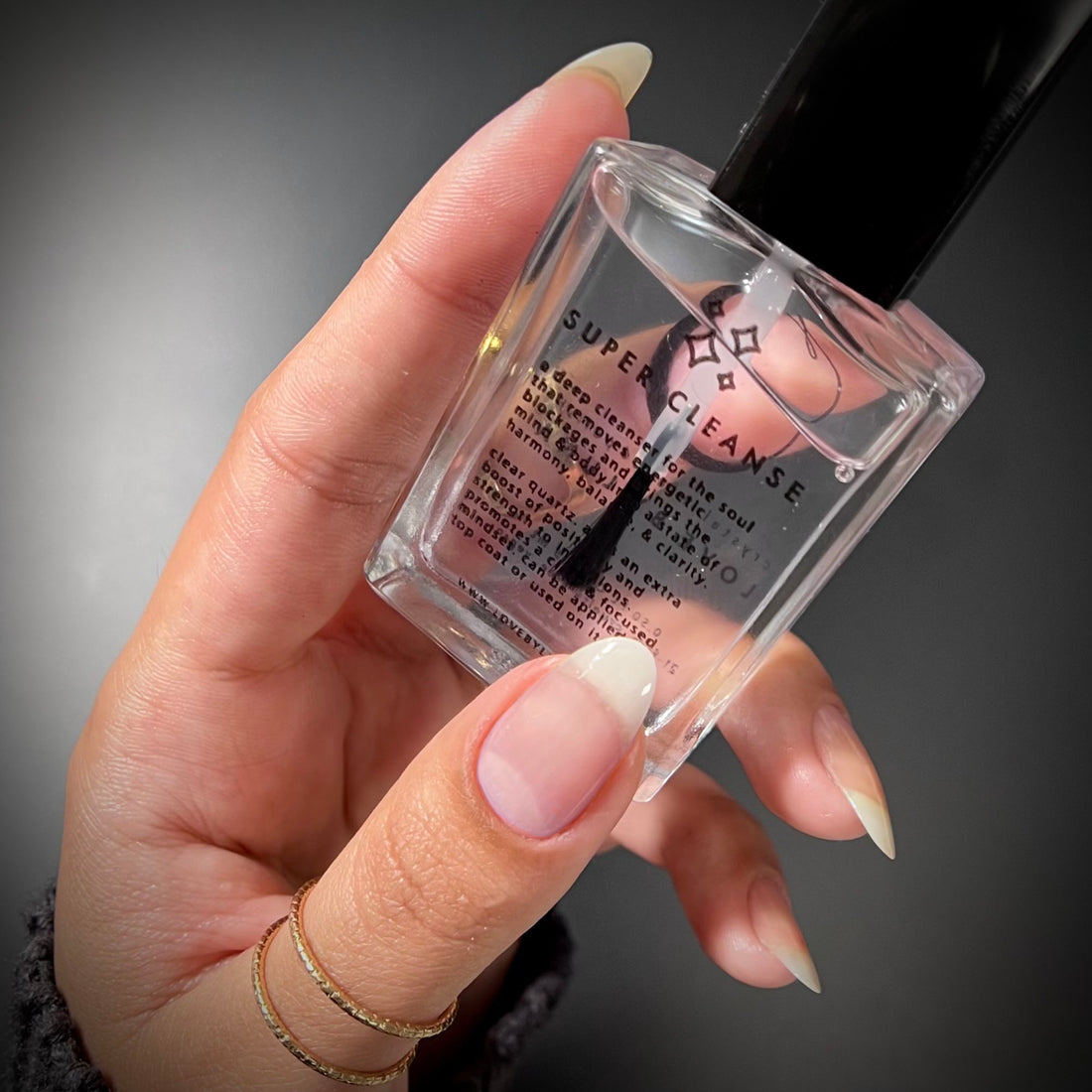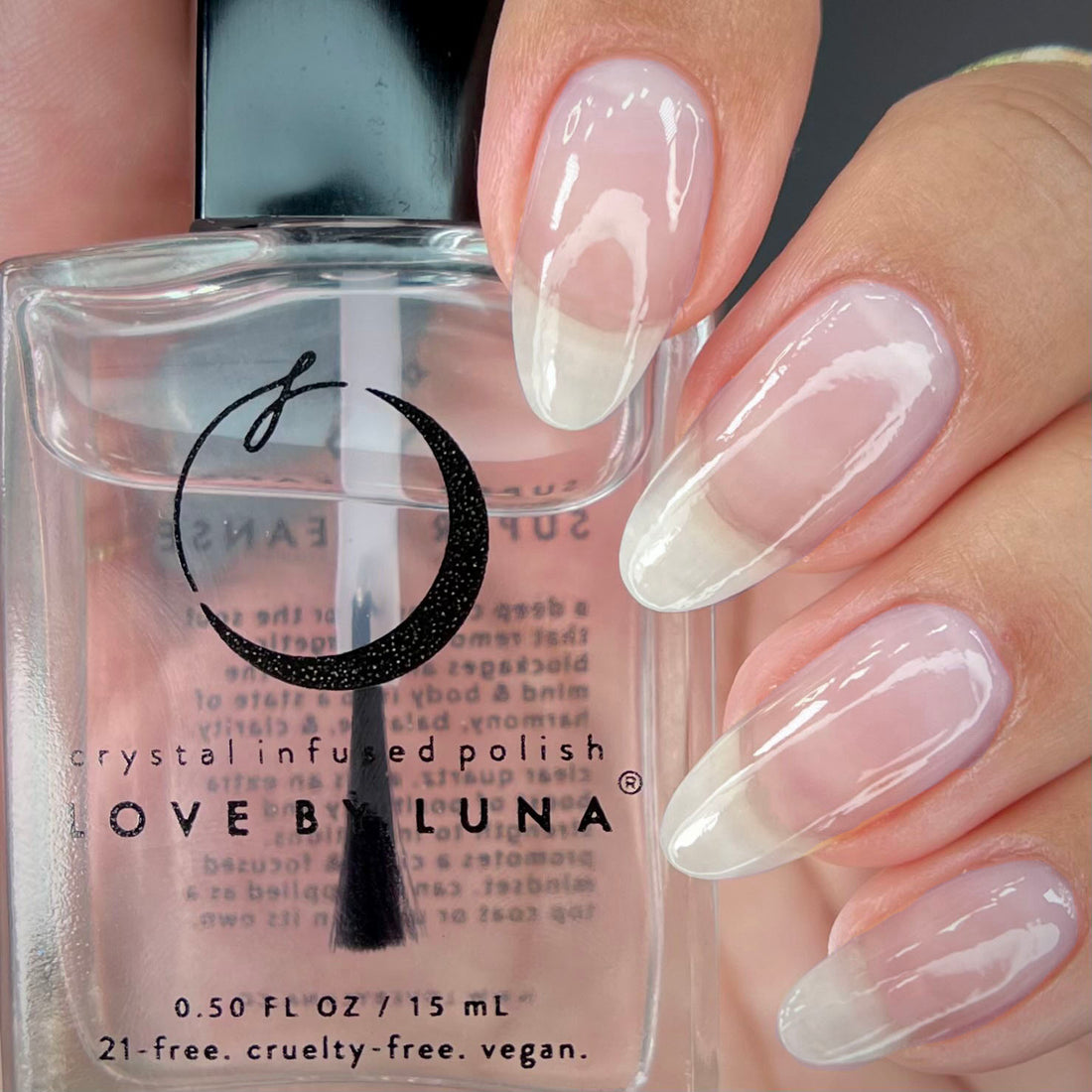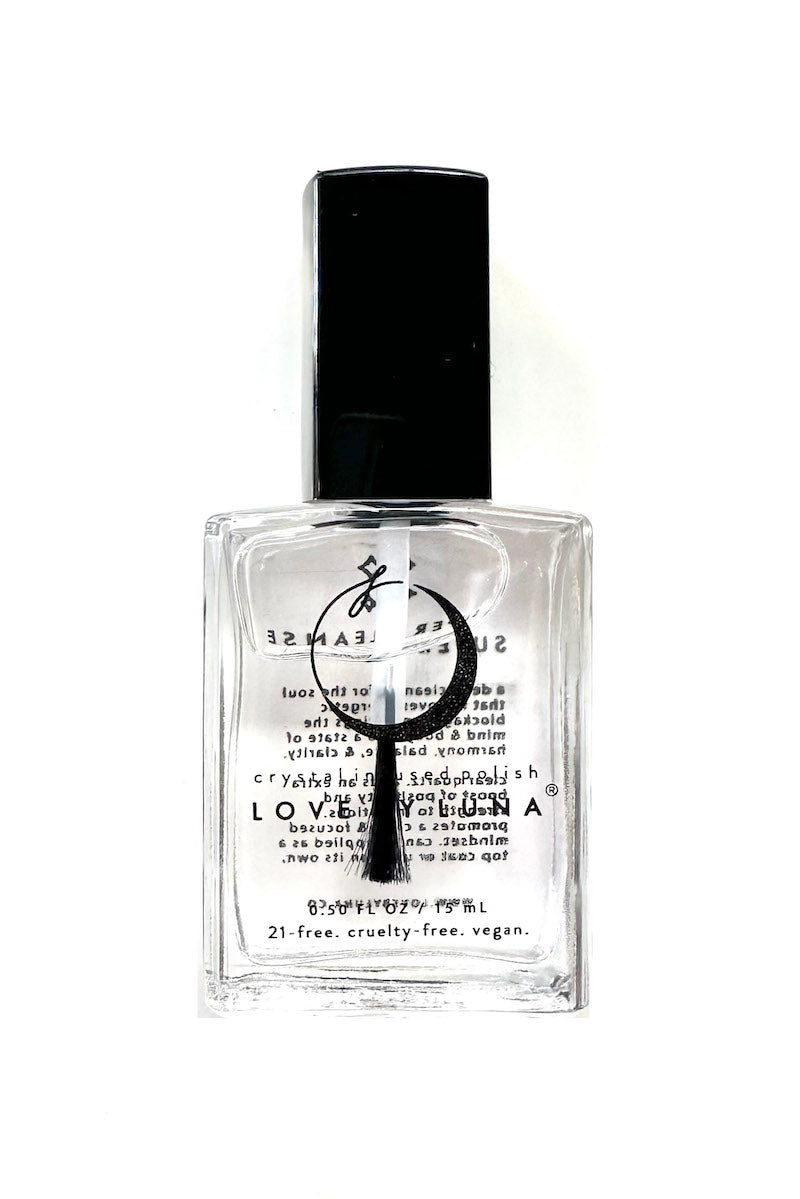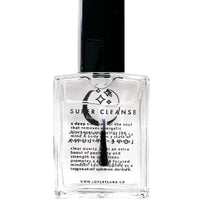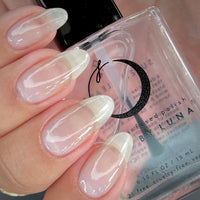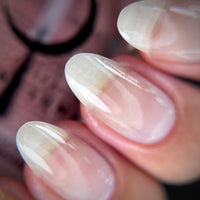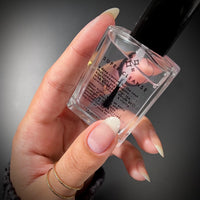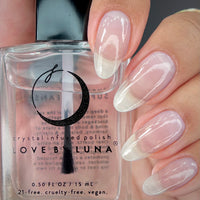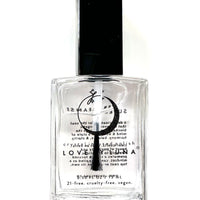 Super Cleanse Nail Polish
Introducing our quintessential top coat: Super Cleanse. This is a quick drying, clear polish that can be used as a top coat to seal in color and extend the life of your manicure, or worn on its own for a simple, clean look. Infused with micronized clear quartz, this polish acts as a deep cleanser for the soul--removing energetic blockages and bringing the mind and body into a state of harmony, balance, and clarity. Use it to wash away whatever no longer serves you and promote a clear and focused mindset. Since quartz amplifies the effects of other stones, it will also lend an extra boost of positivity and strength to the intentions you set. 
All Love By Luna nail polishes are 21-free, vegan, cruelty-free, and made in the USA. 15ml bottle.

Our 21-free formulas do not contain the following: animal derivatives toluene, benzene, xylene, formaldehyde releaser, formaldehyde resin, phthalates, cyclic silicones, camphor, methyl ethyl ketone (MEK), glycol ethers of series E, hydroquinone (HQ), triphenyl phosphate (TPP), nonylphenol ethoxylates, tera-butyl hydroperoxide, chromium oxide greens, bismuth oxychloride, carcinogenic mutagenic reprotoxic (CMR) substances, synthetic fragrances, ethyl tosylamide.
☽ Keywords: Cleansing, clarity, focus, meditation, positivity
☽ Chakra: Crown
☽ Element: All
To use as a top coat, apply this polish after you've allowed your base color to dry completely. You should only need one coat, but can apply two for extra protection if desired.