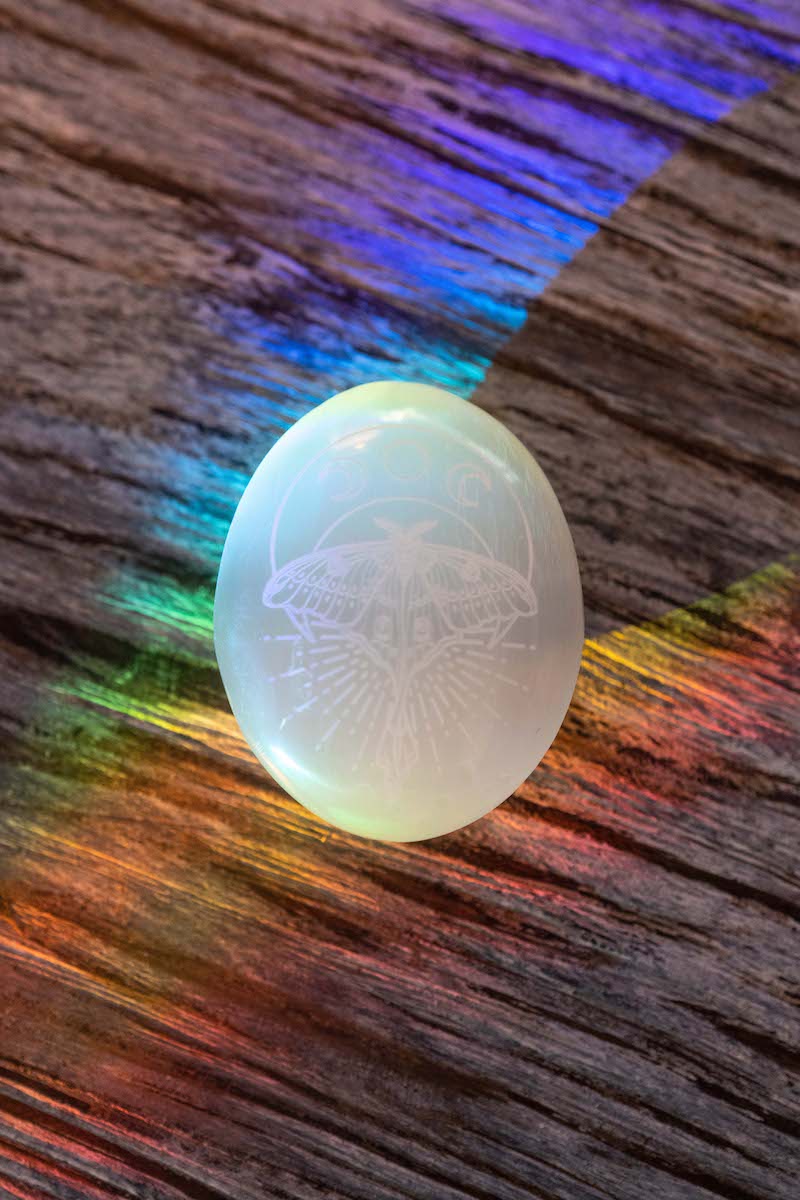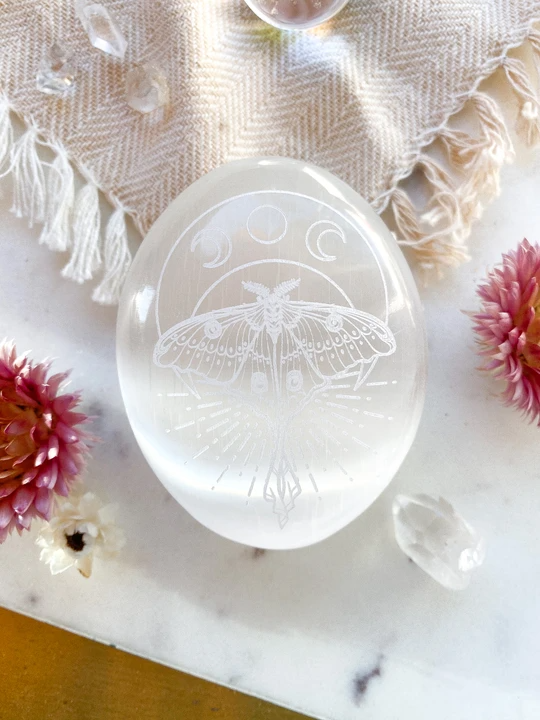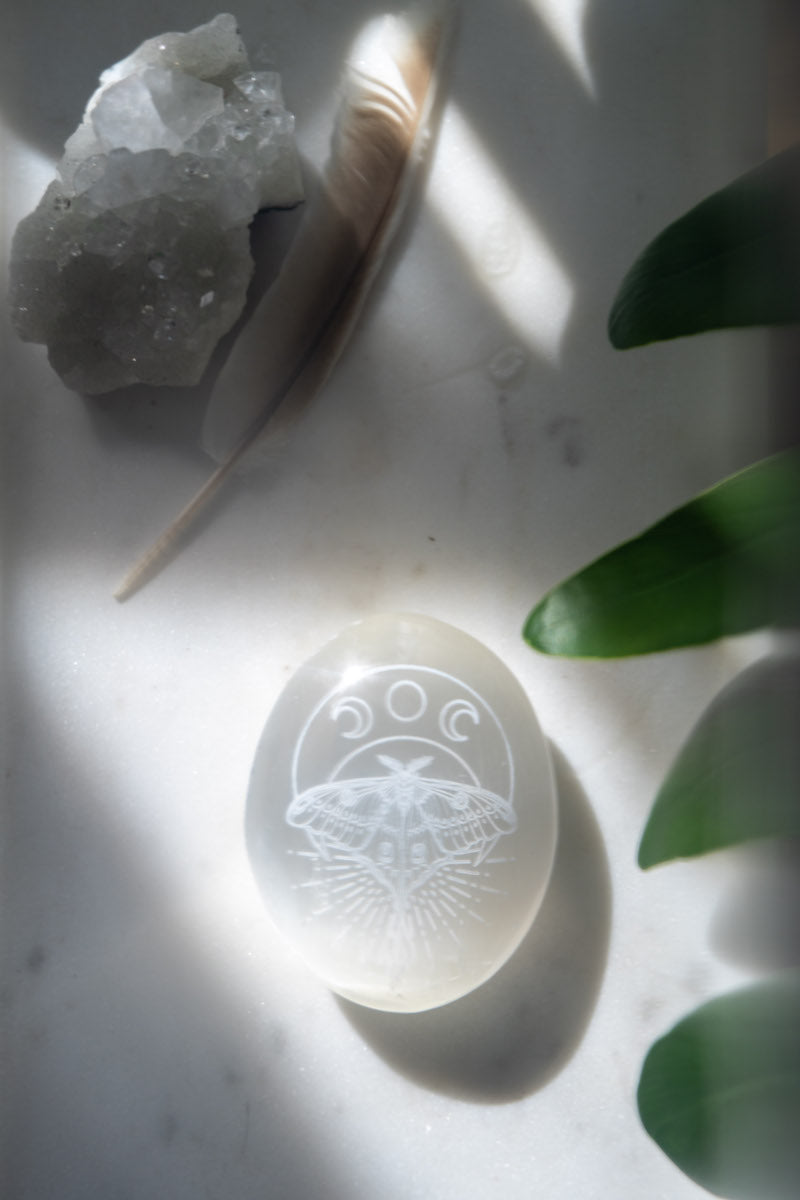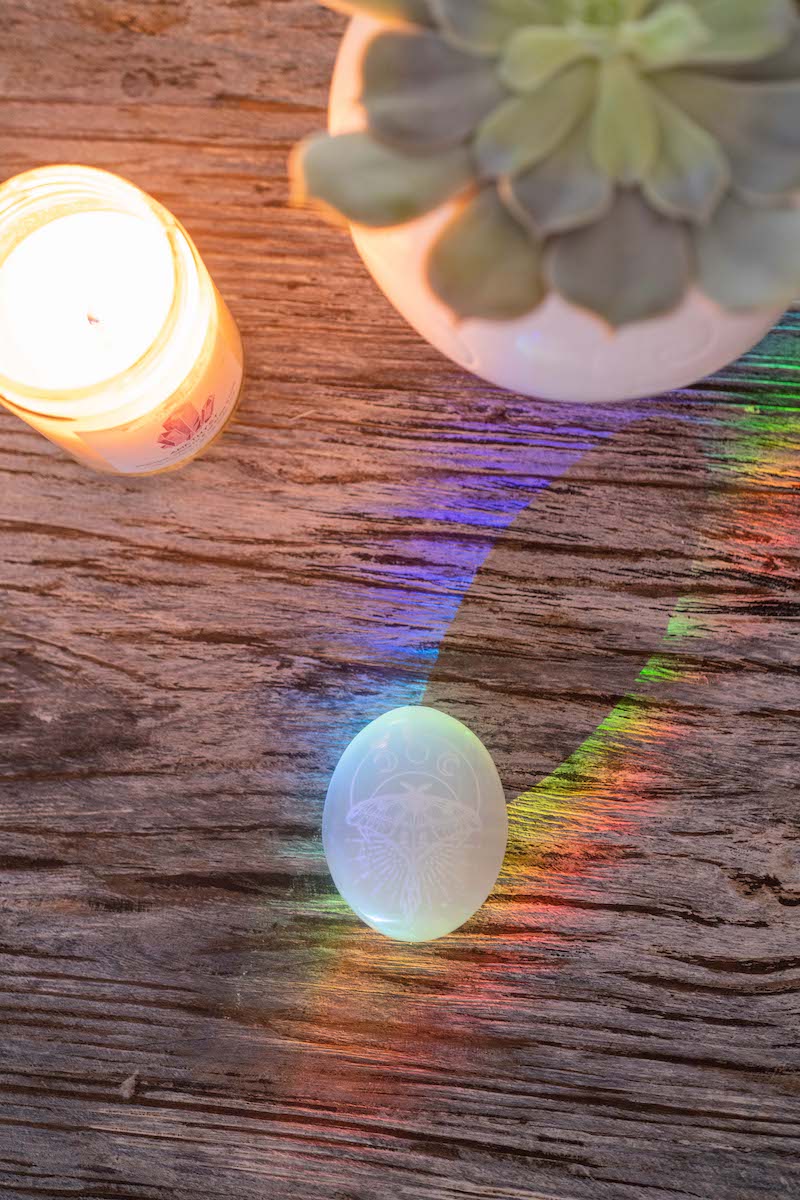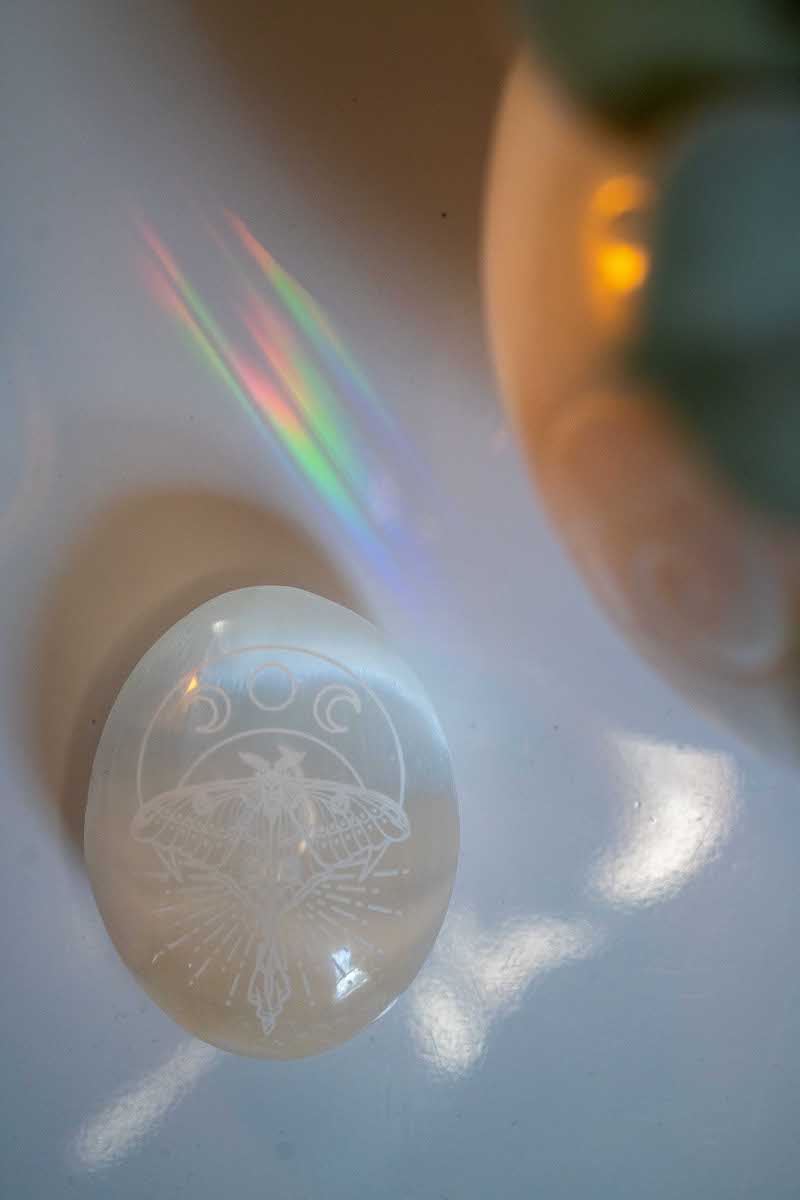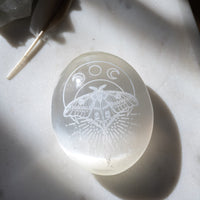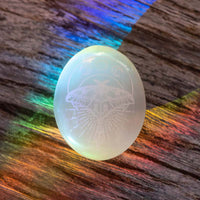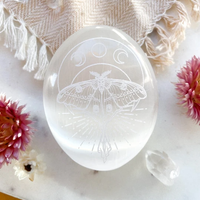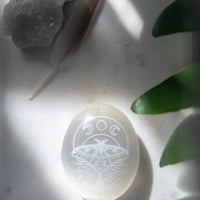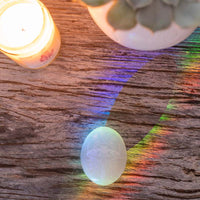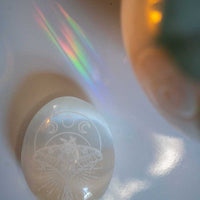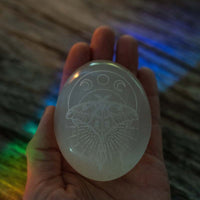 Selenite Palmstone - Luna Moth
This gorgeous selenite palmstone features a polished finish, giving this piece a heavenly glow, along with an etched Luna Moth design. The Luna Moth is symbolic of transformation, determination, and luck. Use it to call upon new beginnings, honor your cyclical nature, and flow with the changes that life brings. 
Selenite is a wonderful companion for the manifestation process, as it clears away any old, stagnant, or negative energy that may be blocking your growth. It can also be used to cleanse and charge your other stones. Treat yourself to this beautiful piece or gift it to a friend! 
Selenite is a wonderful companion for the manifestation process, as it clears away any old, stagnant, or negative energy that may be blocking your growth. It can also be used to cleanse and charge your other stones.

☽ 2.5" size
☽ Made in the USA
☽ By Fractalista
☽ Keywords: Purification, peace, clarity
☽ Affirmation: My mind and energy are light, free, and clear.
☽ Chakra: Crown
☽ Element: Water
☽ Planet: Moon
☽ Zodiac Signs: Taurus, Cancer
☽ Vibration: Number 8