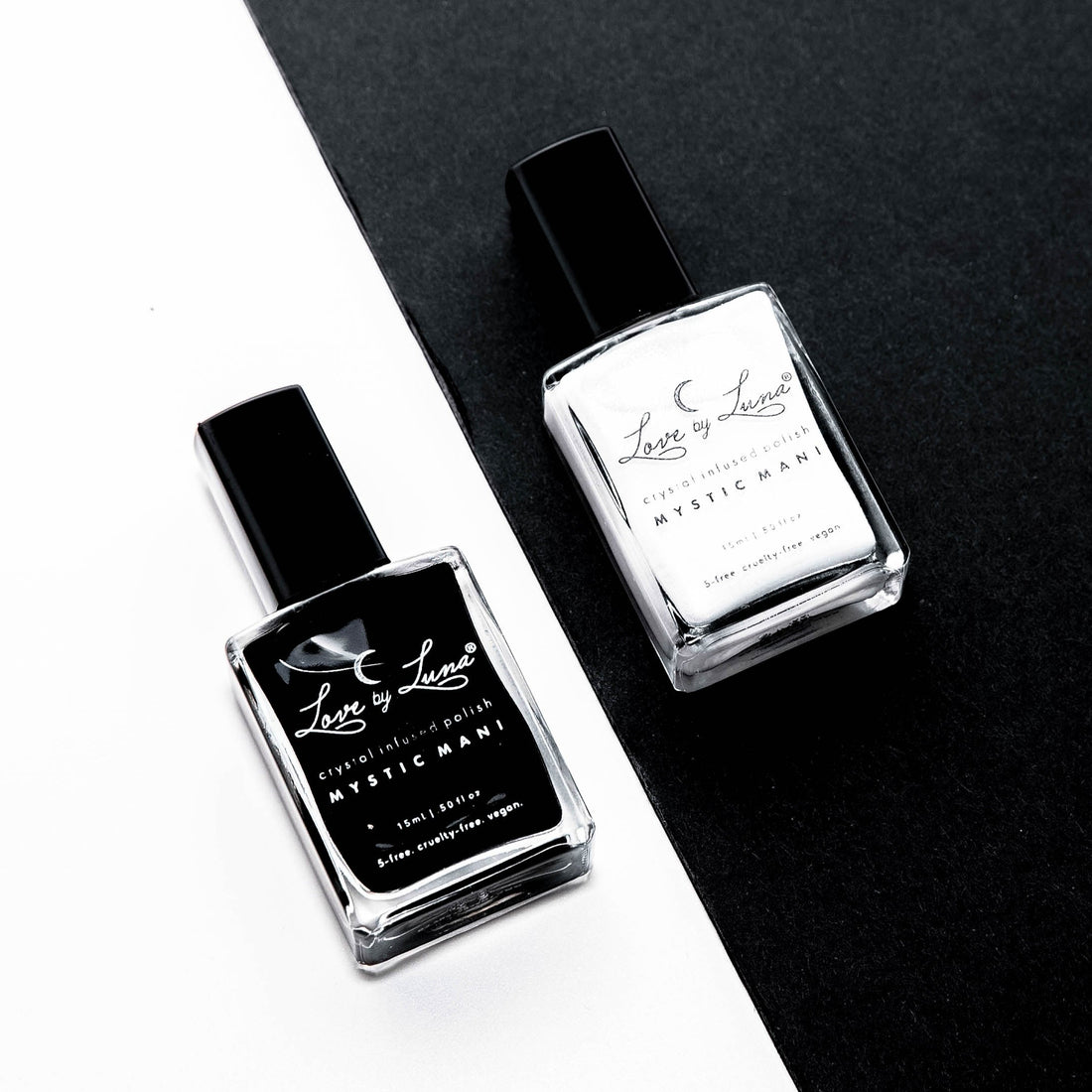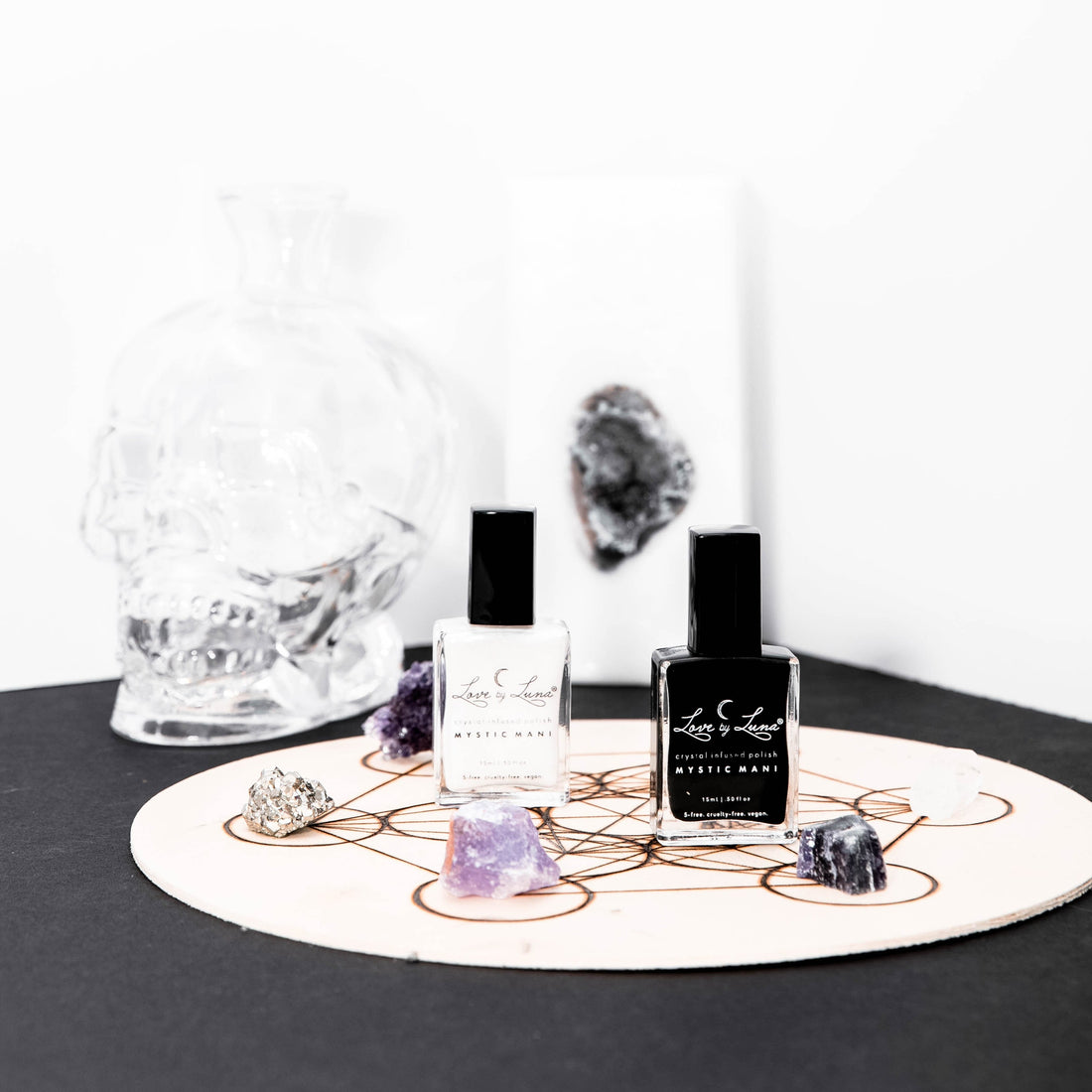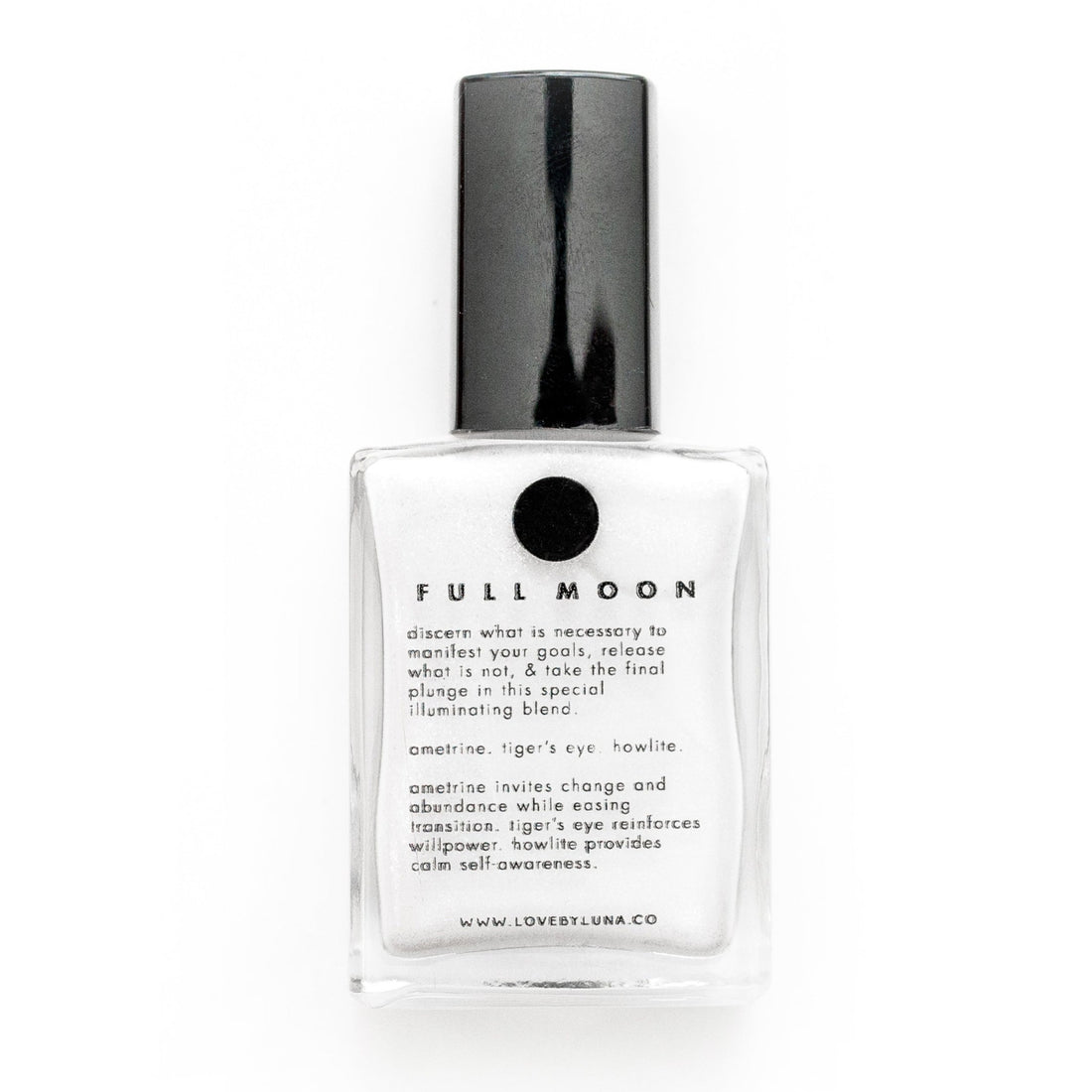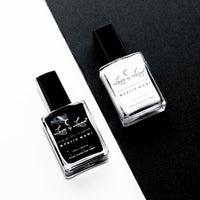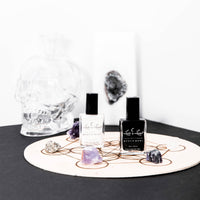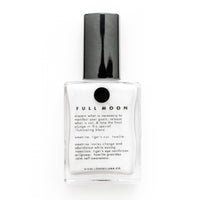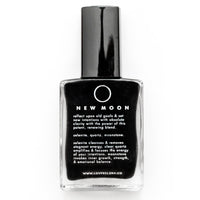 New Moon & Full Moon Nail Polish Duo
Save when you buy this set! Let the new moon and full moon be a time to pause and pamper yourself. This nail polish duo includes 1 bottle of our New Moon polish (black, no shimmer) and 1 bottle of our Full Moon polish (white with subtle shimmer). Designed to maximize the energy of both lunar phases, these polishes are infused with a blend of three different crystals that work well during these cycles. Our New Moon polish is formulated with Selenite, Clear Quartz, & Moonstone to clear and renew energy flow. Our Full Moon polish is formulated with Ametrine, Tiger's Eye, and White Howlite for strength, creativity, and determination.  This makes a perfect gift for any mystical mavens! 

All Love By Luna nail polishes are 21-free, vegan, cruelty-free, and made in the USA. 15ml bottle.

Our 21-free formulas do not contain the following: animal derivatives toluene, benzene, xylene, formaldehyde releaser, formaldehyde resin, phthalates, cyclic silicones, camphor, methyl ethyl ketone (MEK), glycol ethers of series E, hydroquinone (HQ), triphenyl phosphate (TPP), nonylphenol ethoxylates, tera-butyl hydroperoxide, chromium oxide greens, bismuth oxychloride, carcinogenic mutagenic reprotoxic (CMR) substances, synthetic fragrances, ethyl tosylamide.
Apply 2-3 days before the new/full moon for best results. Focus on your desired intention and meditate with bottle in hand for 1 min. Shake bottle upside down vigorously to activate crystals (crystals tend to settle at bottom and formula may separate during shipping; this is normal).

With your intention still in mind, apply 2 coats of polish, allowing them to fully dry in between, and seal with a clear top coat of your choosing for best results. Whenever you see your polish, be reminded of the intentions that you've set!