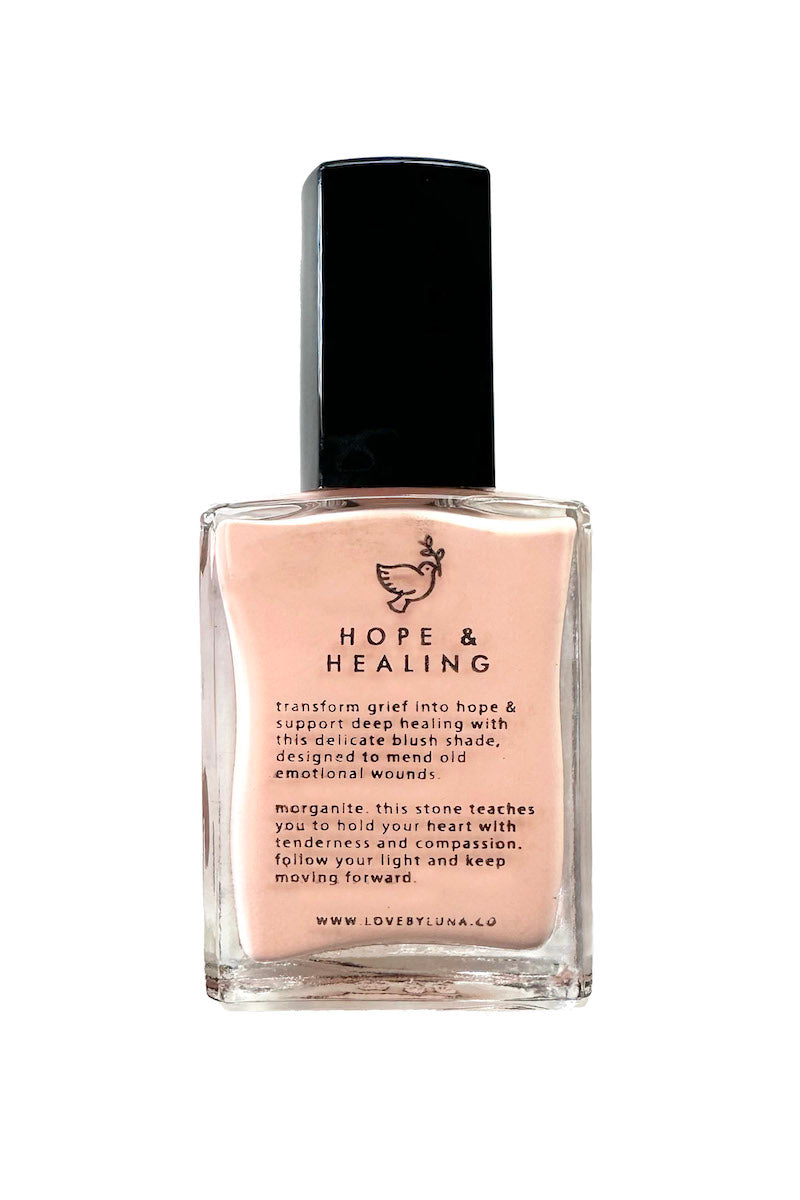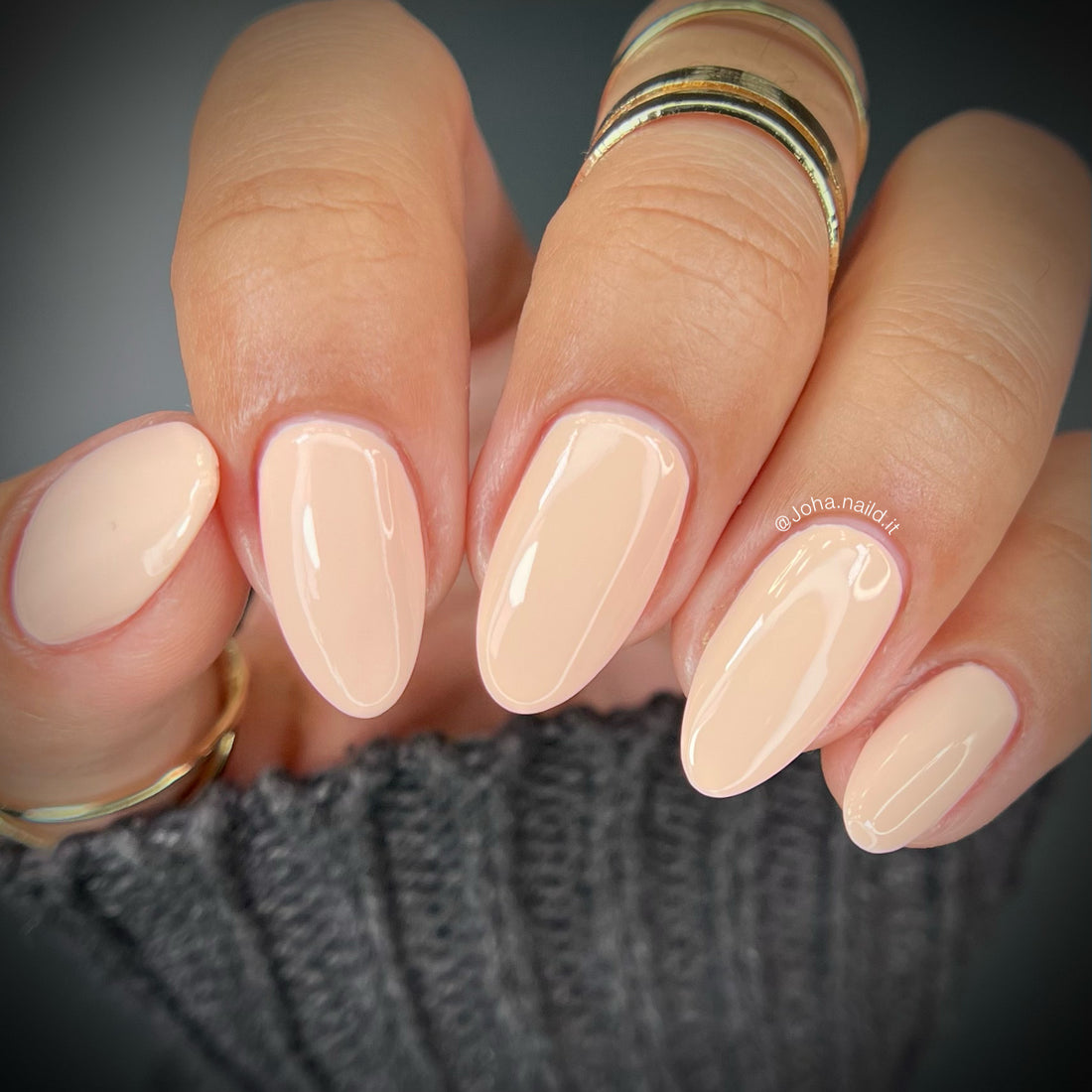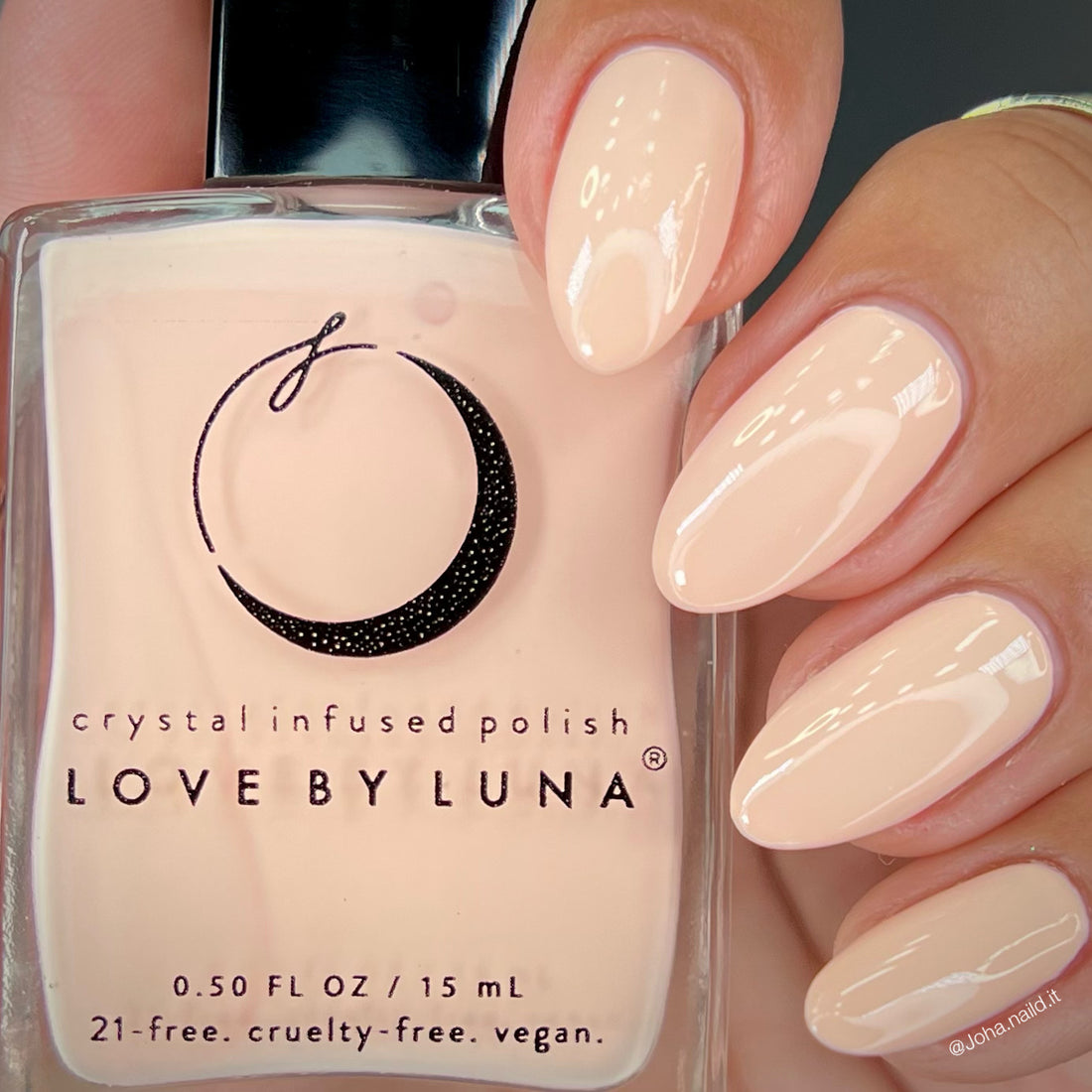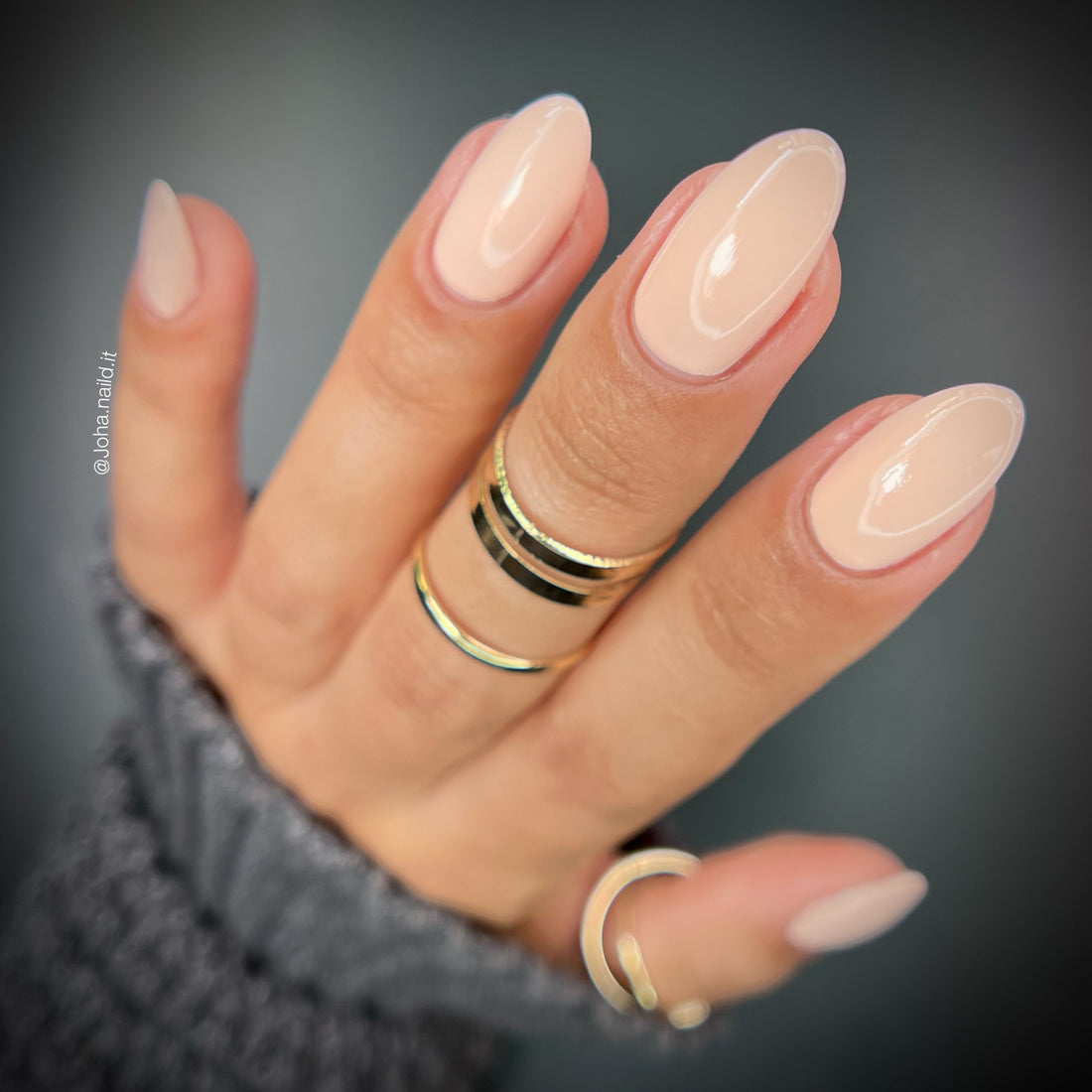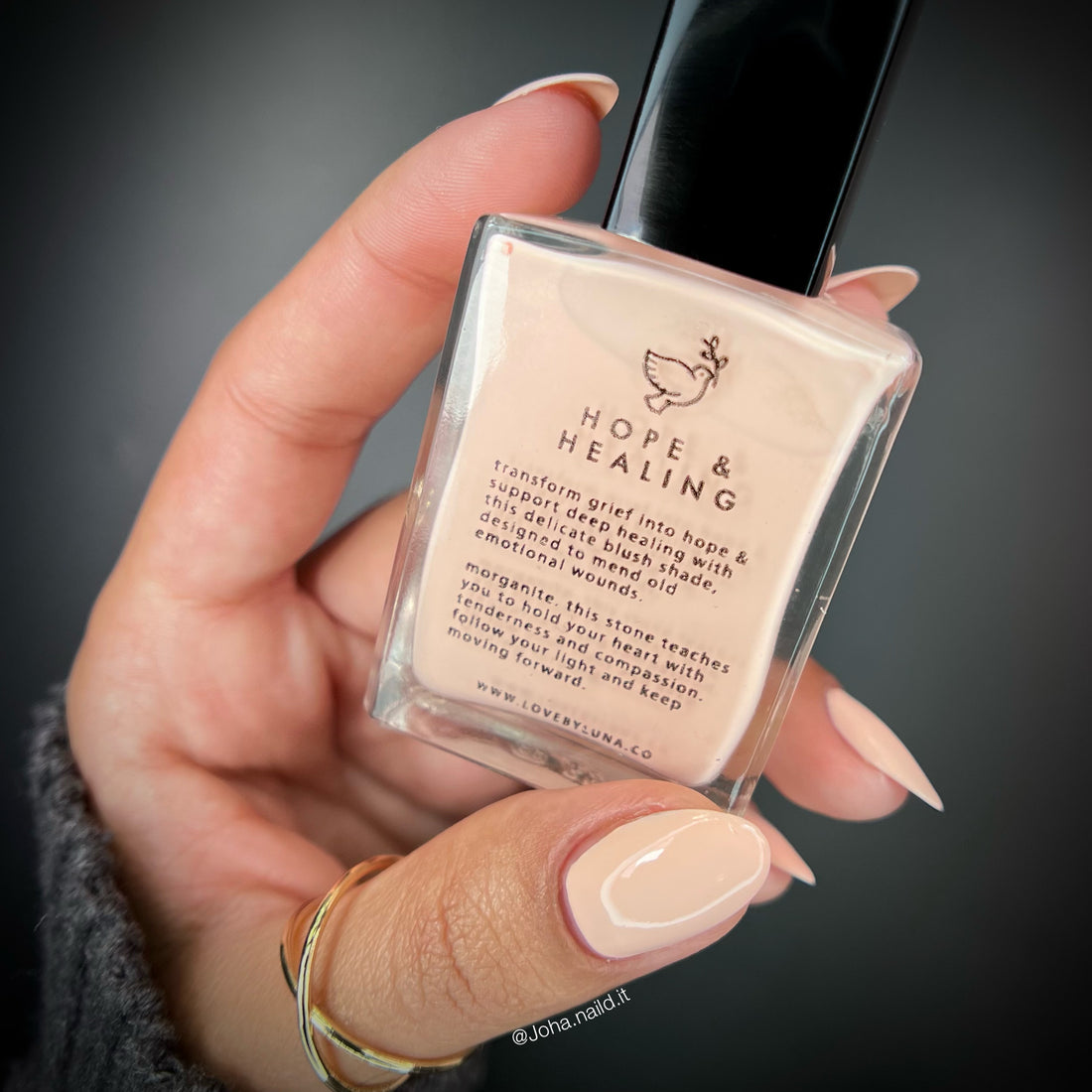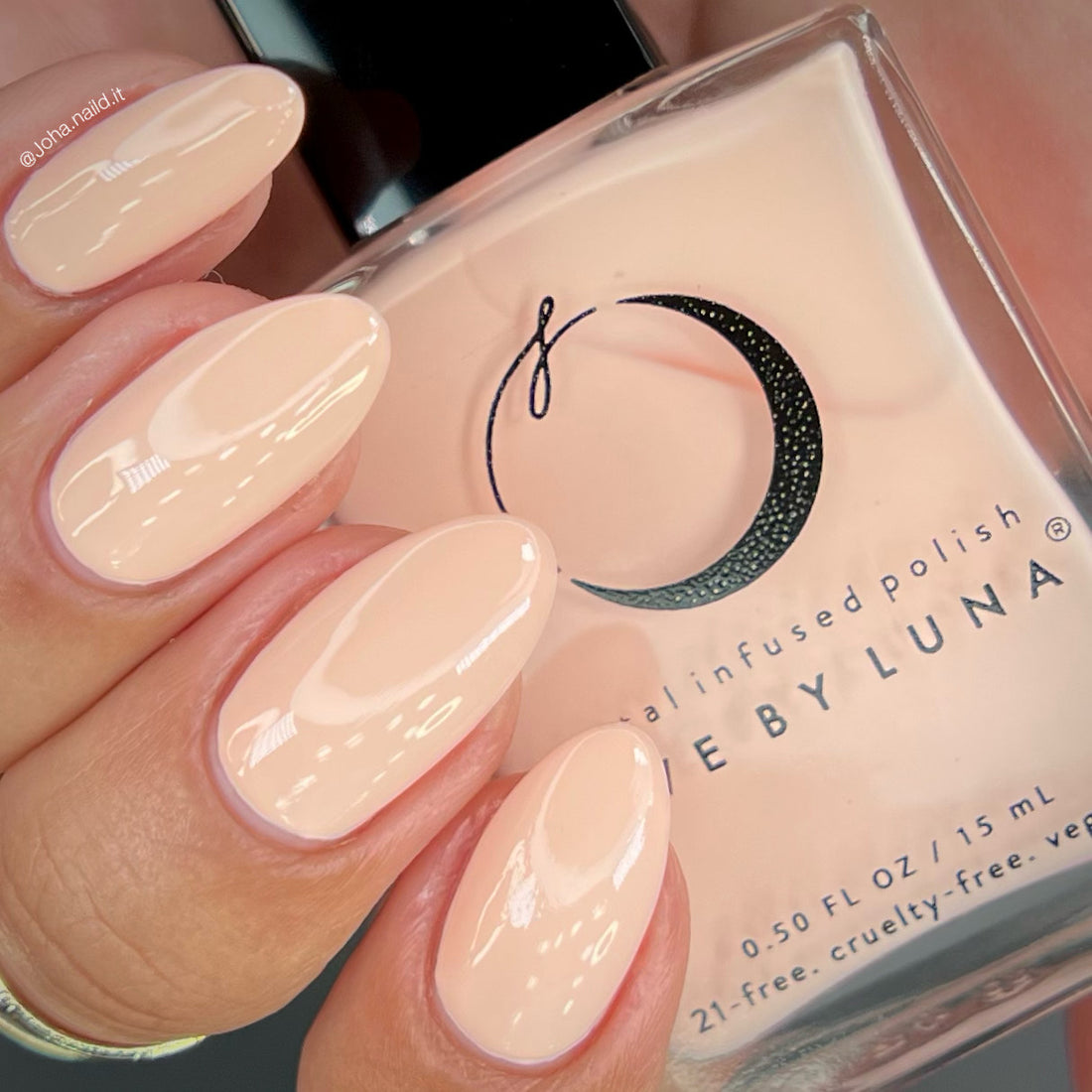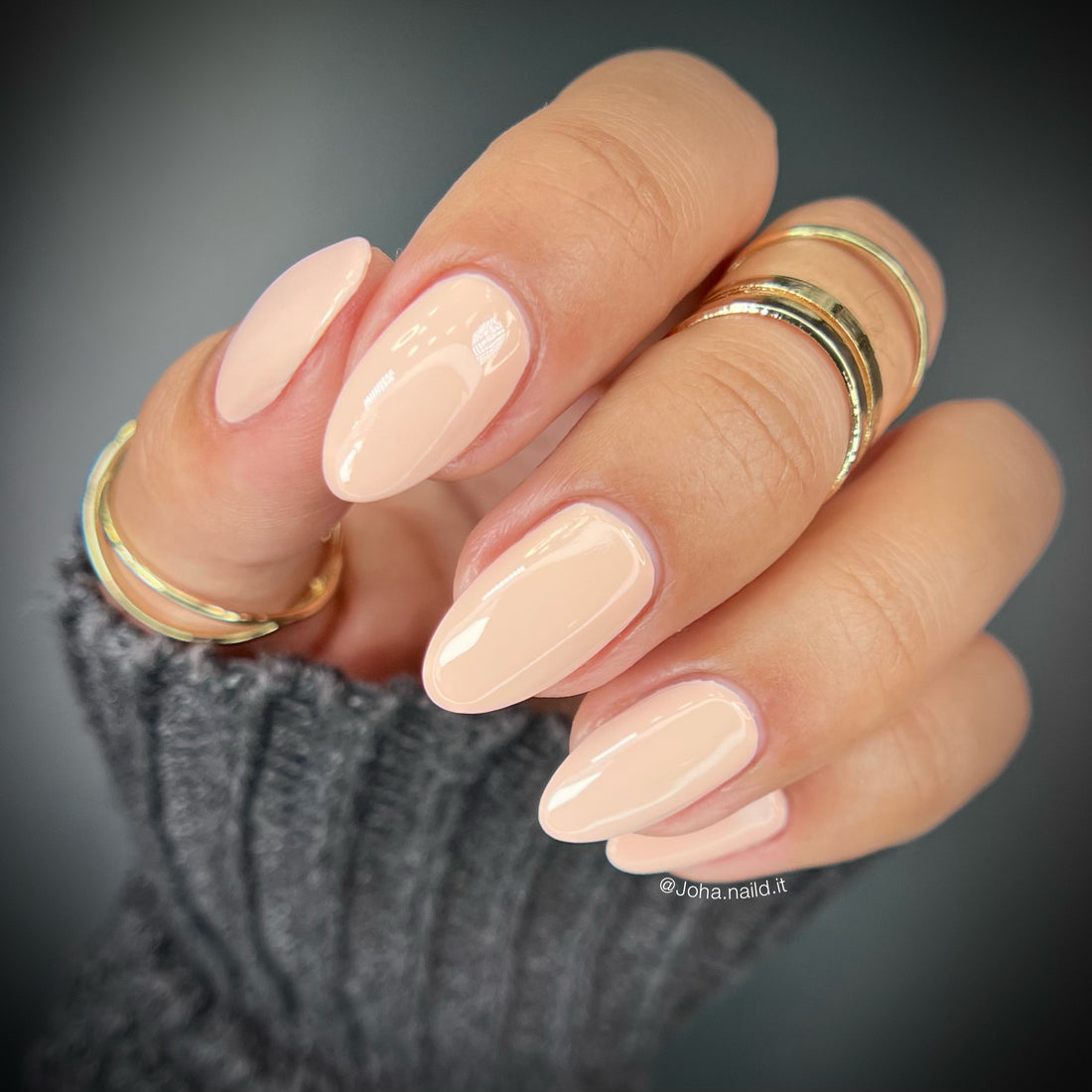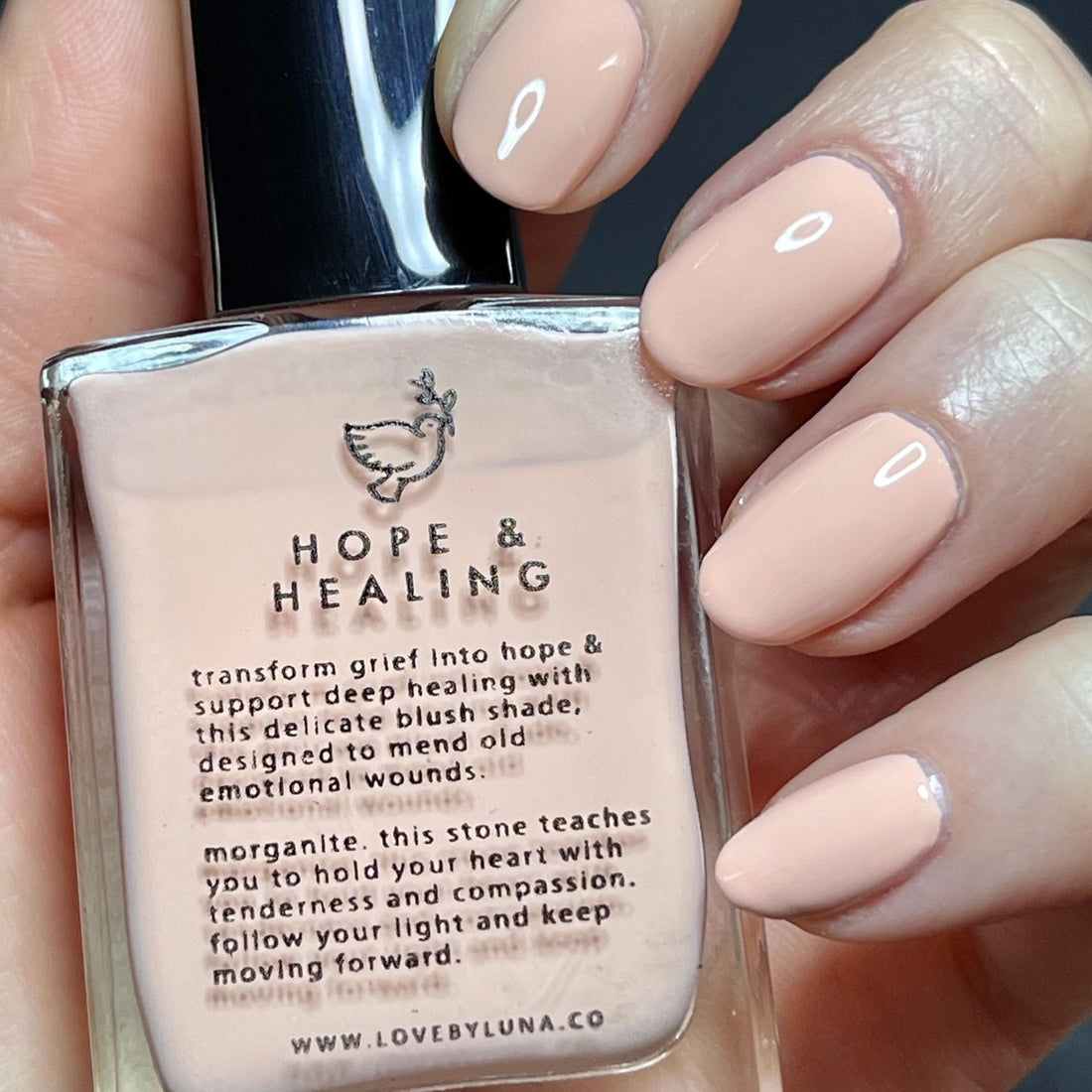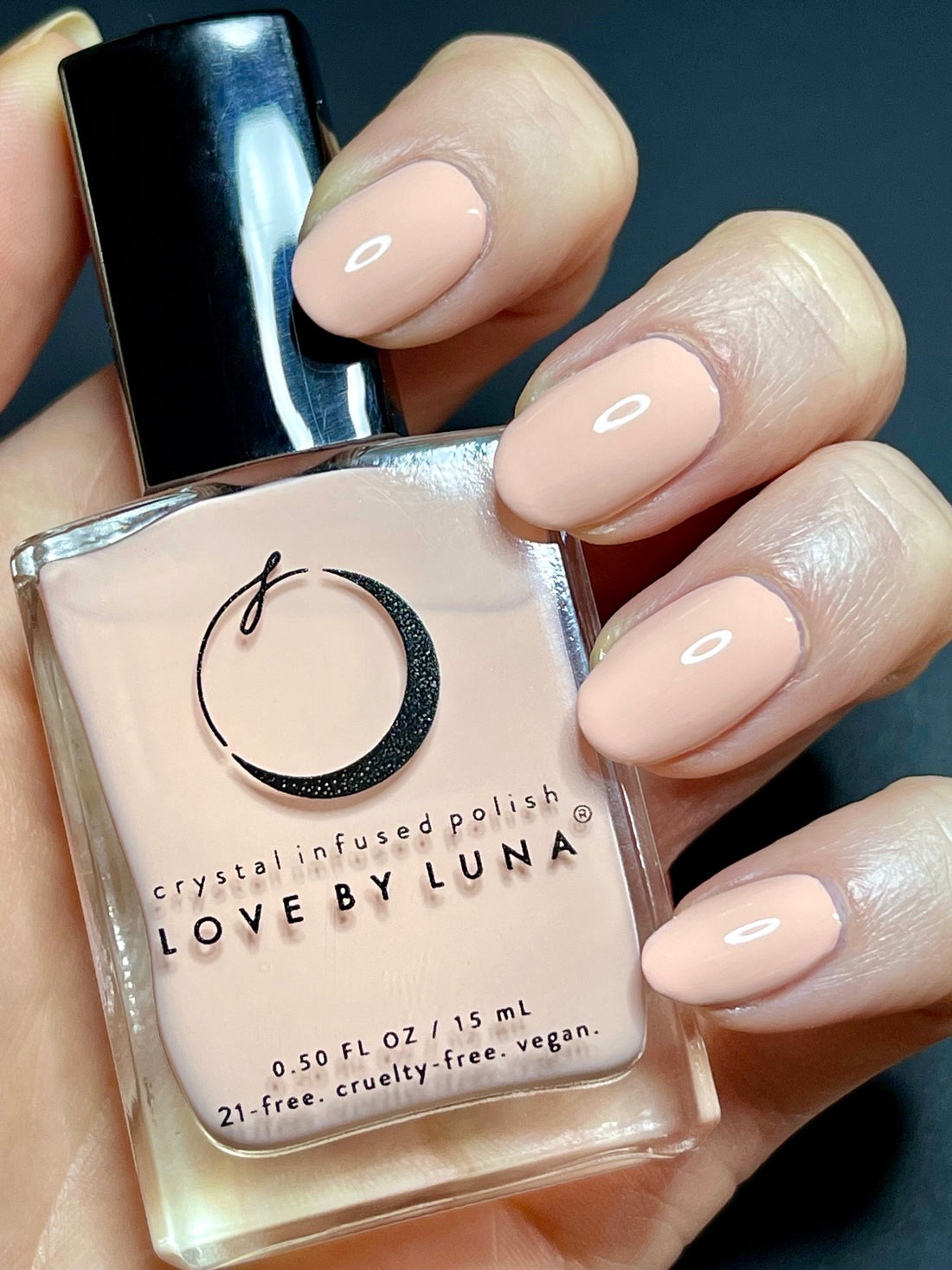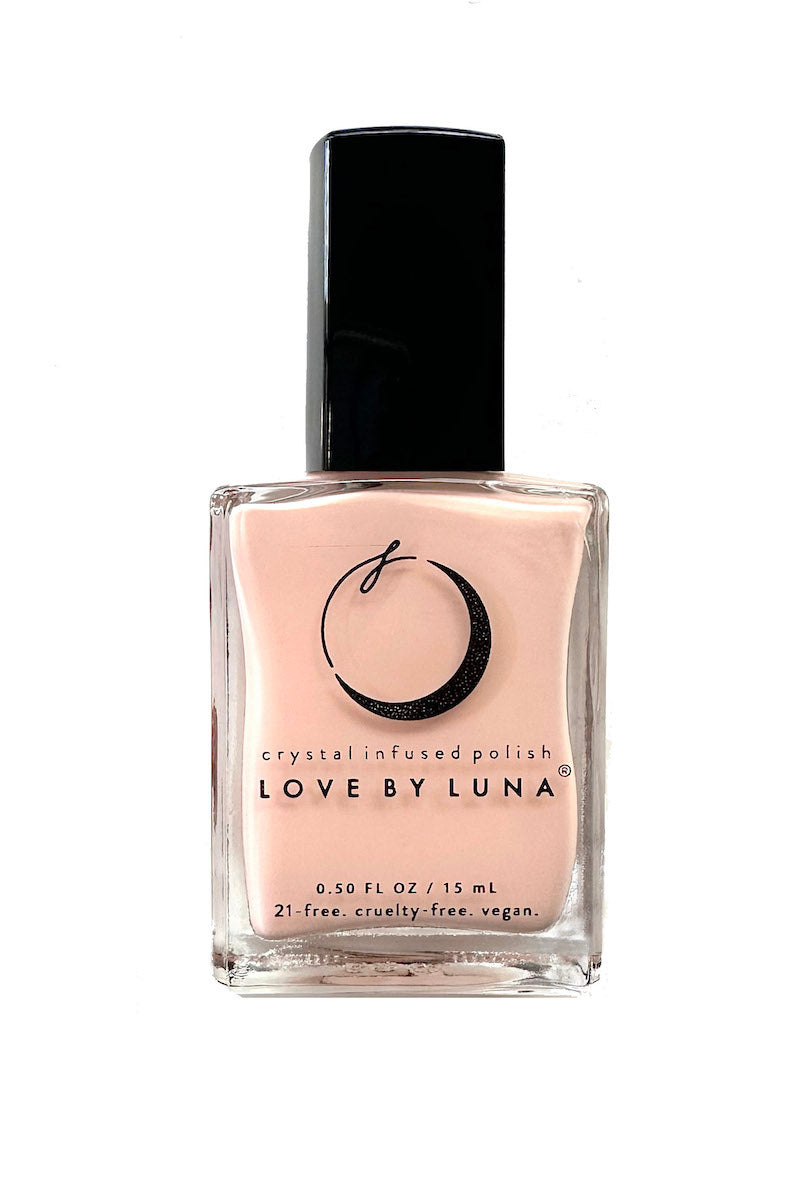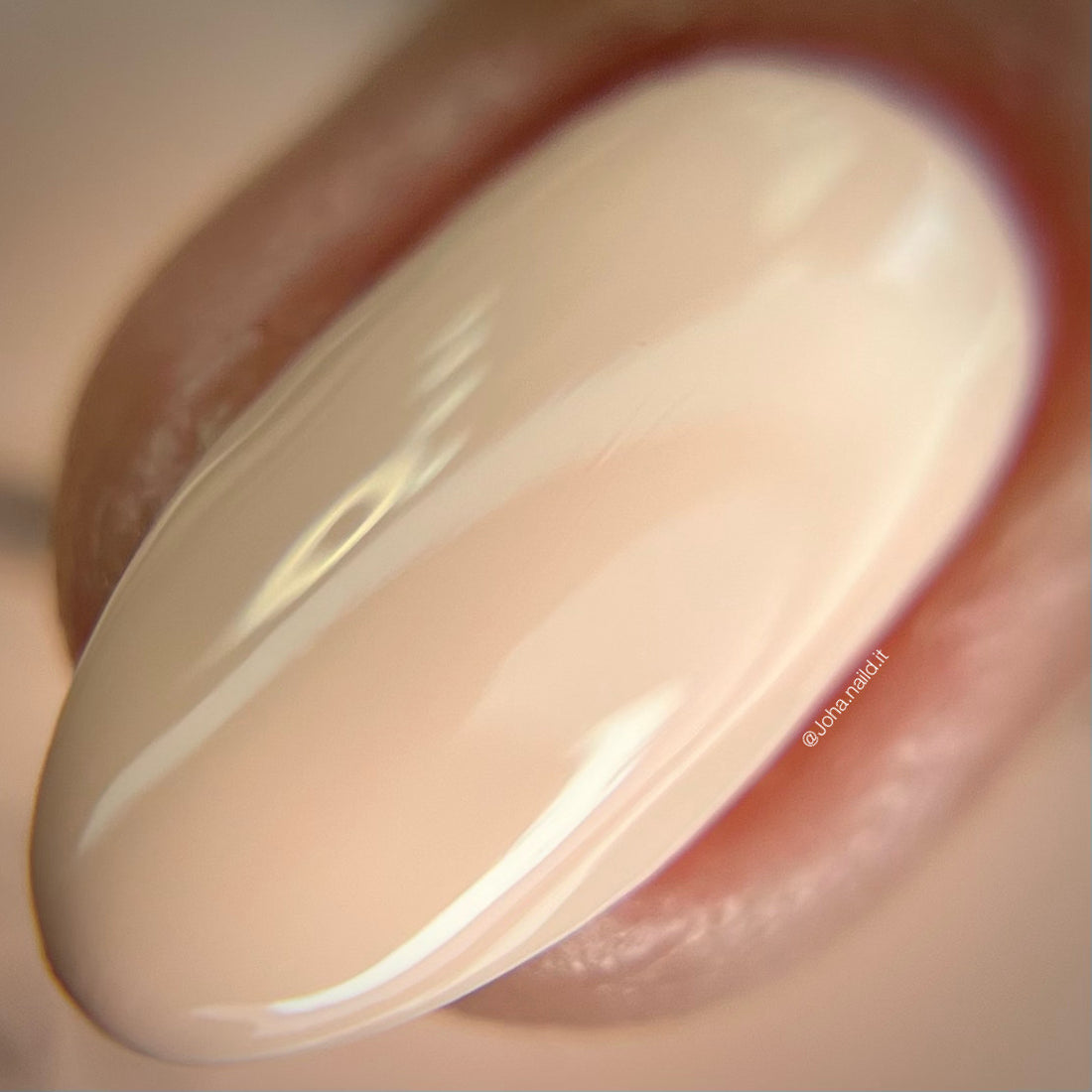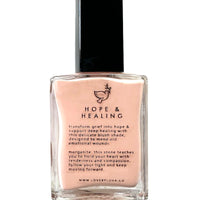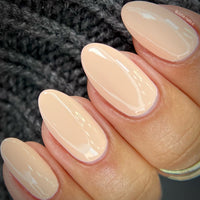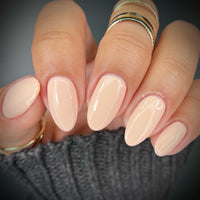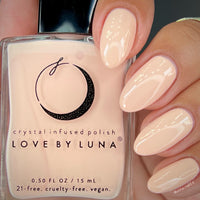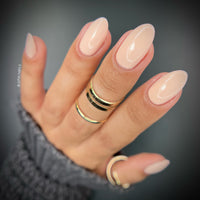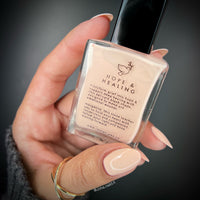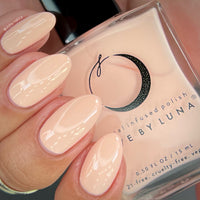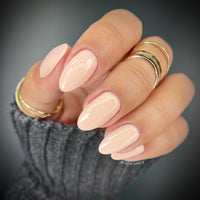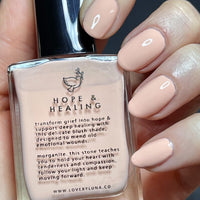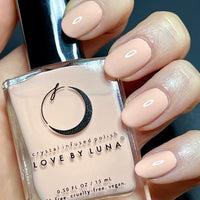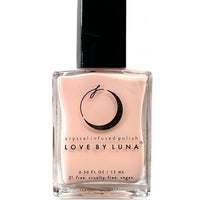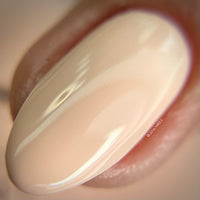 Hope & Healing Nail Polish
Transform grief into hope and support healing on all levels with this nurturing, blush shade, designed to mend old emotional wounds. This polish is infused with micronized morganite--a stone that teaches you to hold your heart with tenderness and compassion, giving you the space to heal and love yourself, even in the darkest of times. This shade is wonderful companion to have at your side if you've experienced a recent loss or trauma, as it encourages you to honor your emotions (especially the difficult ones) and process them at your own pace, free of guilt or shame. When you wear this polish, let it be a reminder to always hold onto hope. 

All Love By Luna nail polishes are 21-free, vegan, cruelty-free, and made in the USA. 15ml bottle.

Our 21-free formulas do not contain the following: animal derivatives toluene, benzene, xylene, formaldehyde releaser, formaldehyde resin, phthalates, cyclic silicones, camphor, methyl ethyl ketone (MEK), glycol ethers of series E, hydroquinone (HQ), triphenyl phosphate (TPP), nonylphenol ethoxylates, tera-butyl hydroperoxide, chromium oxide greens, bismuth oxychloride, carcinogenic mutagenic reprotoxic (CMR) substances, synthetic fragrances, ethyl tosylamide.
☽ Keywords: Compassion, emotional healing, forgiveness, self-love, self-respect, hope
☽ Chakra: Heart
☽ Element: Water
Focus on your desired intention and meditate with bottle in hand for 1 min. Shake bottle upside down vigorously to activate crystals (crystals tend to settle at bottom and formula may separate during shipping; this is normal).

With your intention still in mind, apply 2 coats of polish, allowing them to fully dry in between, and seal with a clear top coat of your choosing for best results. Whenever you see your polish, be reminded of the intentions that you've set!