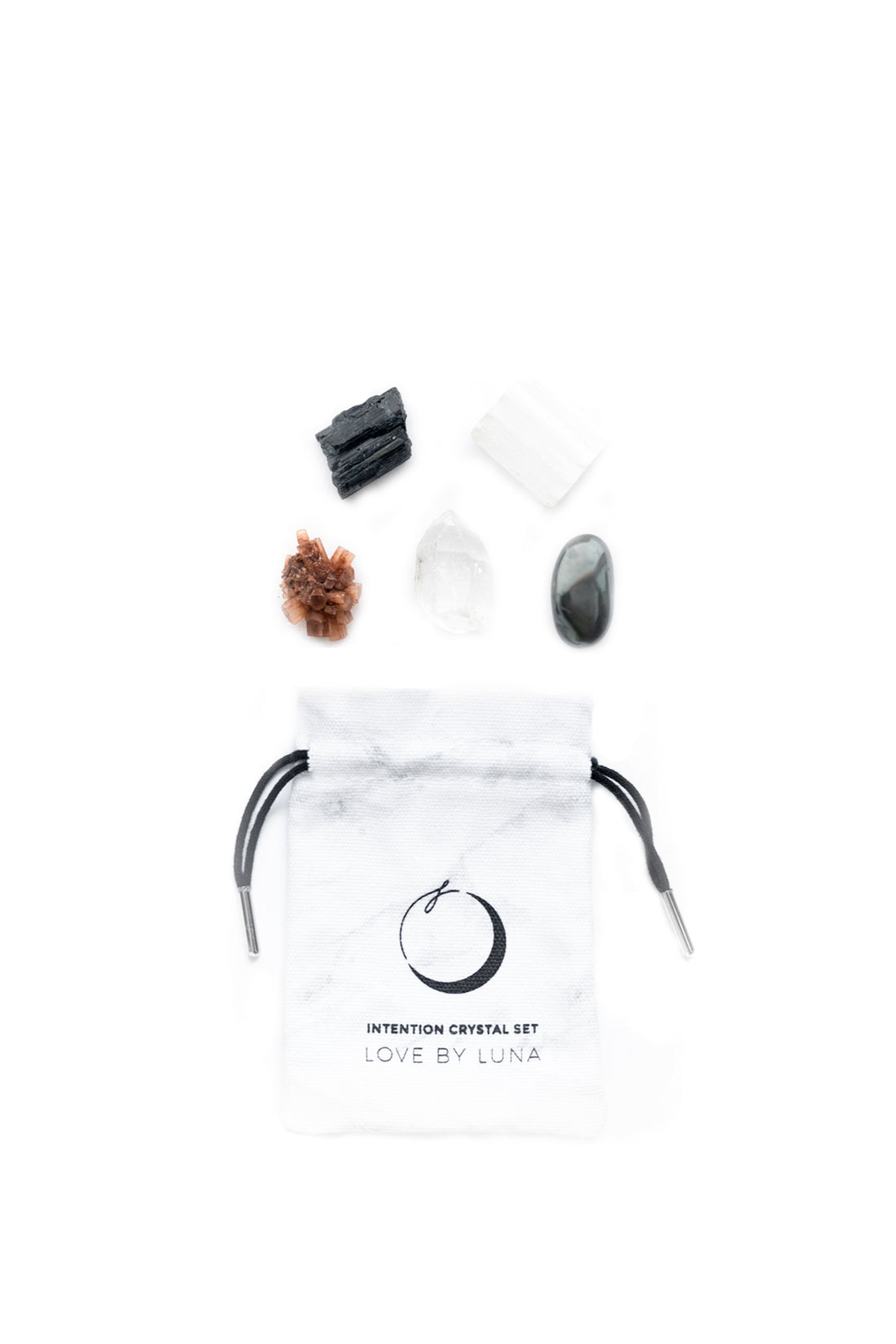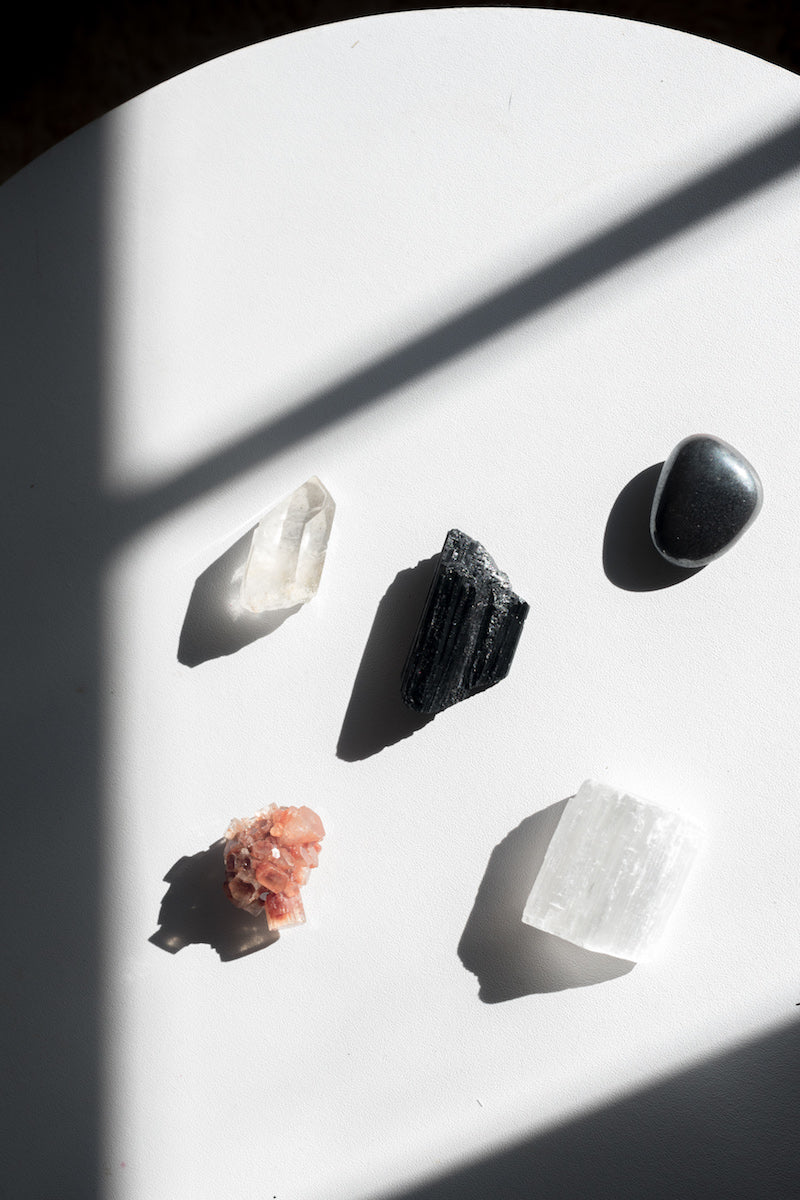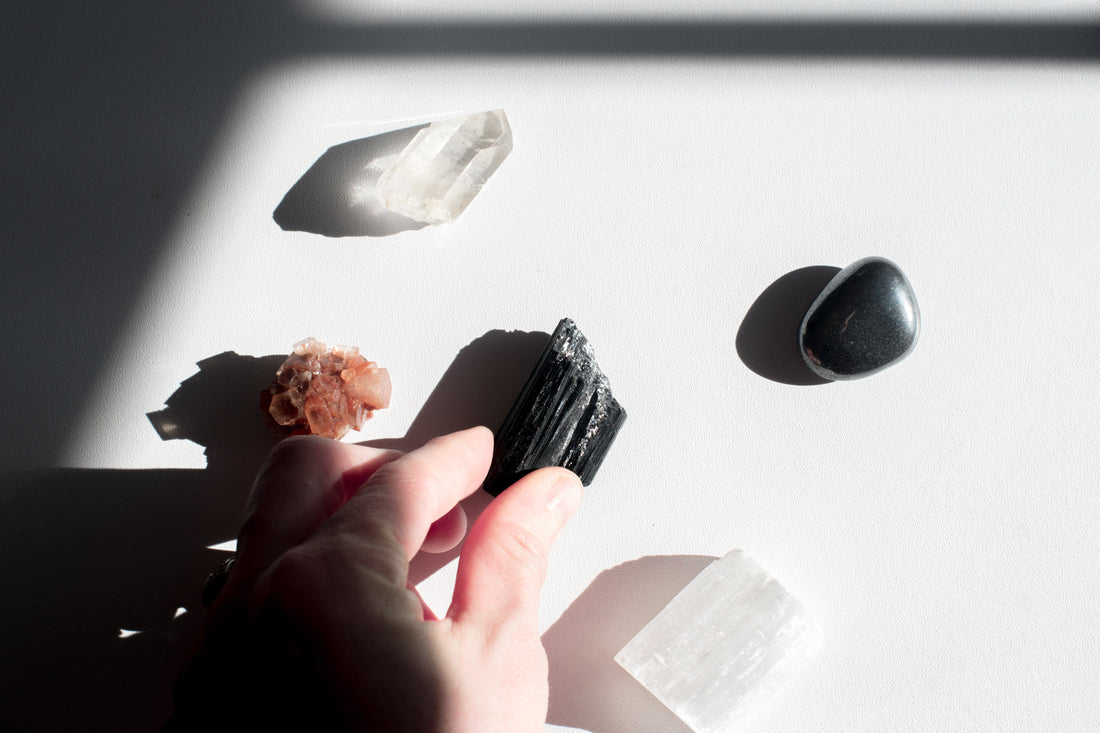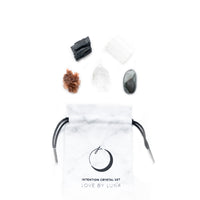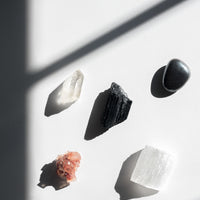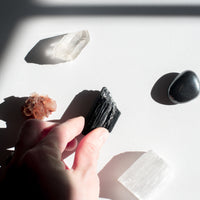 Essential Cleanse & Protect Crystal Set
Get the best of purifying + protective energies with this powerful crystal set. Use this set to cleanse your aura or sacred space of old or stagnant energy, and shield yourself against negativity of any type. With the effective combination of clearing and grounding stones, this set is a must-have for anyone looking to banish bad vibes and step into a renewed, safe, and secure vibration. 
Includes a marble drawstring pouch for protection and easy gift giving, along with an information card on each crystal's properties + usage tips.   
All crystals range between 0.75 - 1.25" average size and may slightly vary, as each crystal is unique. Our crystals are hand selected to ensure quality and are only purchased from reputable vendors who share our commitment to ethical sourcing practices.
☽ Clear quartz point - for cleansing and alignment
☽ Selenite - for renewal and gentle healing
☽ Aragonite star cluster - for removing negativity
☽ Hematite - for security and balance
☽ Black tourmaline - for protection and grounding
Use each crystal individually or together in meditation, crystal grids, on your altar, & more.