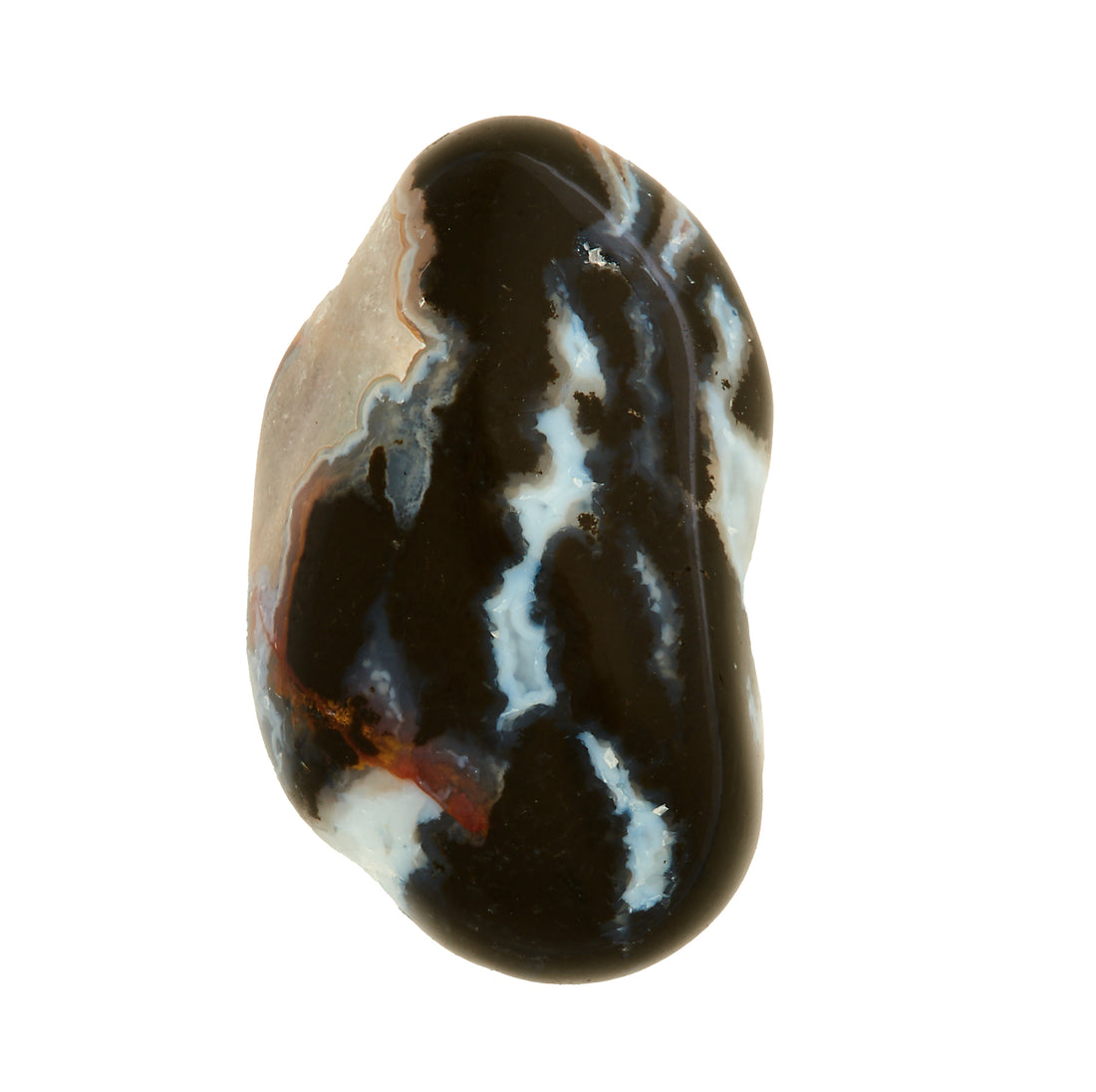 Find your inner strength with sardonyx. If you seek protection and happiness all in one stone, look no further. Sardonyx is a hybrid of Sard (a type of orange carnelian) and Onyx, and comes in a variety of colors, ranging from black, white, brown, red, and gray. Most pieces will have a pattern of merged colors. 
The powerful presence of sardonyx is equal parts grounding and energizing. The unique vibration of this stone offers immense protection while bestowing renewed vitality and motivation to its user. If you've experienced a loss of willpower or are struggling to make progress on a particular goal, this is the stone for you. When facing jobs or tasks that demand a great amount of mental discipline, sardonyx not only improves focus and self control, but instills an unwavering sense of confidence and optimism. With this stone, challenges are easily managed as it allows one to make well informed decisions with integrity and virtue in mind. While this stone is a wonderful choice for those looking to build their career, it also lends valuable support in relationships too. If you've felt distanced from a partner, working with this stone can help to rekindle the affection between you as you navigate issues. 
This listing is for one piece of tumbled sardonyx (0.75 - 1.0" average size). Since every stone is unique, please allow for slight variations in color and size. Our crystals are hand selected to ensure quality and are only purchased from reputable vendors who share our commitment to ethical sourcing practices.
☽ Keywords: Willpower, strength, stamina, happiness
☽ Affirmation: I cultivate more self discipline every day.
☽ Chakra: Root
☽ Zodiac Signs: Aries, Leo, Scorpio, Capricorn
☽ Vibration: Number 3