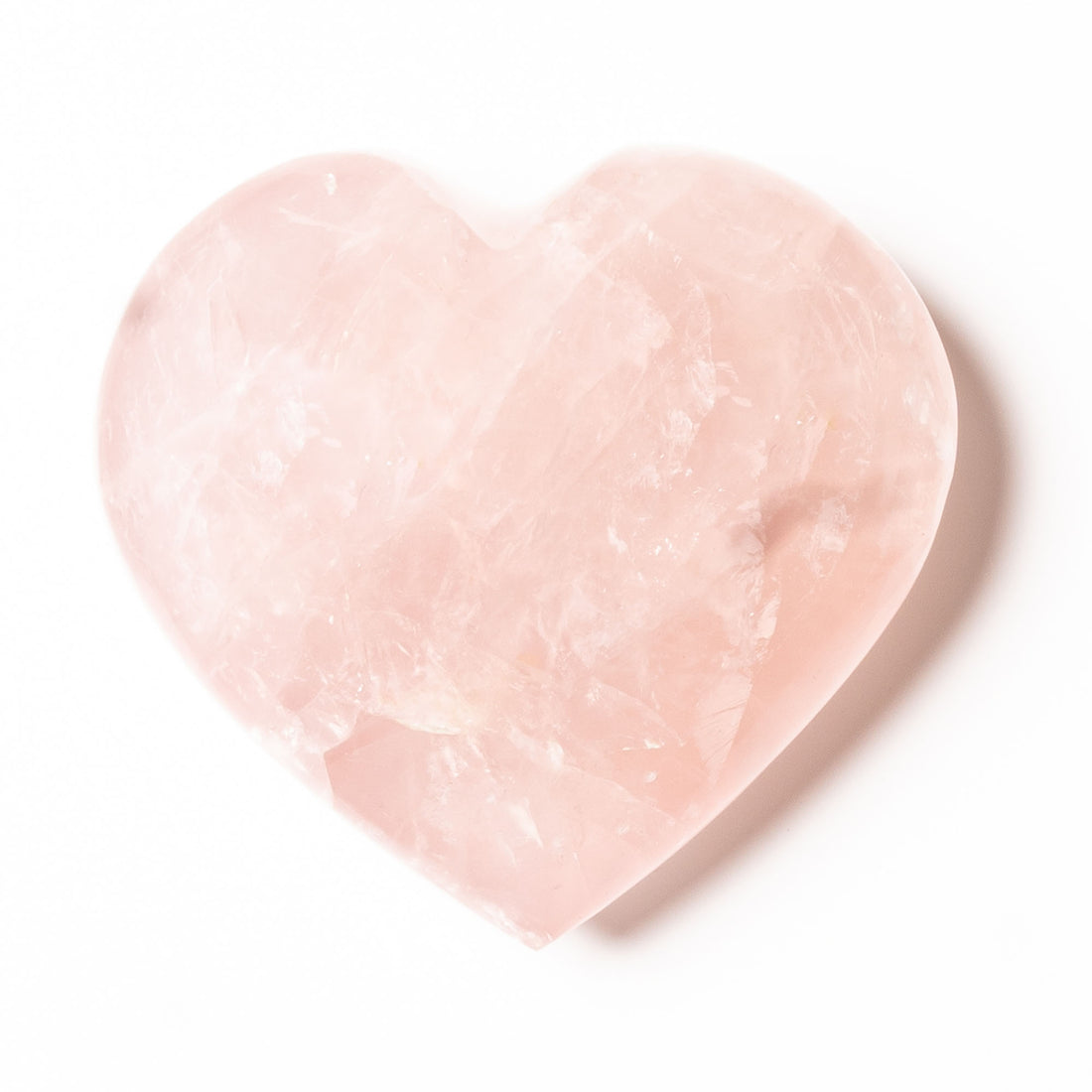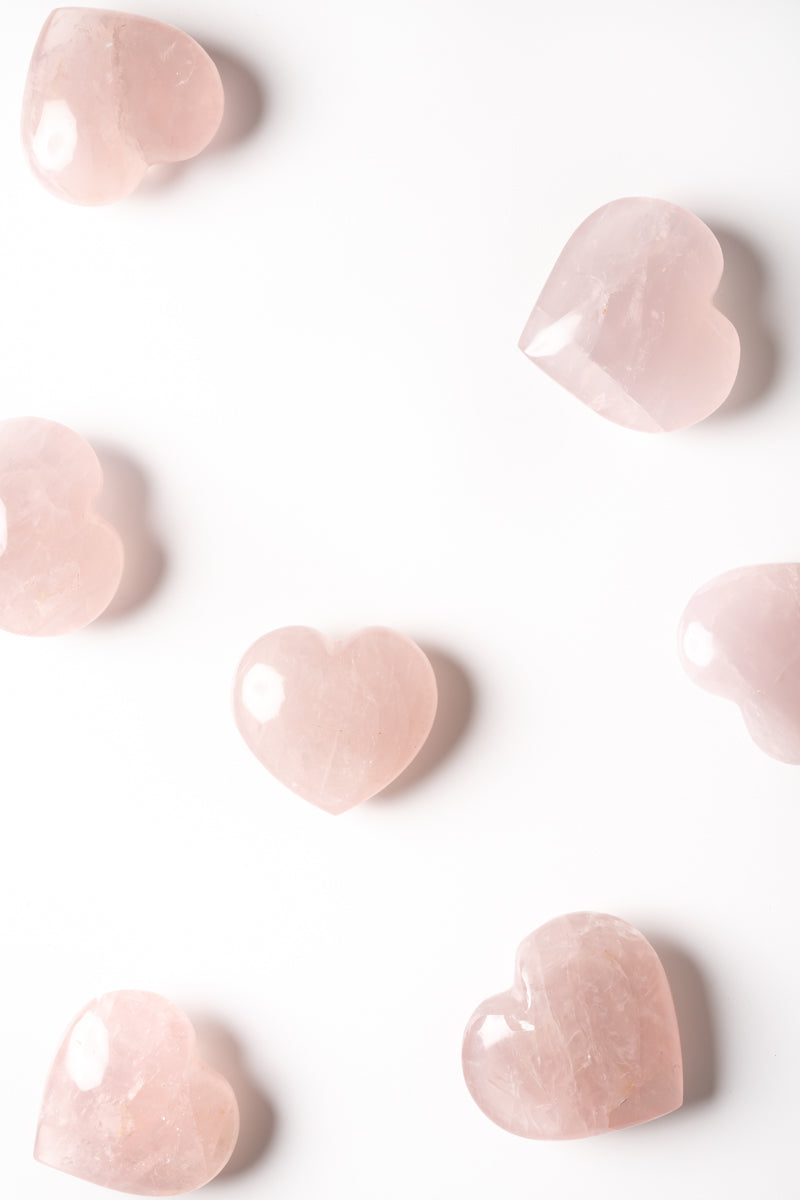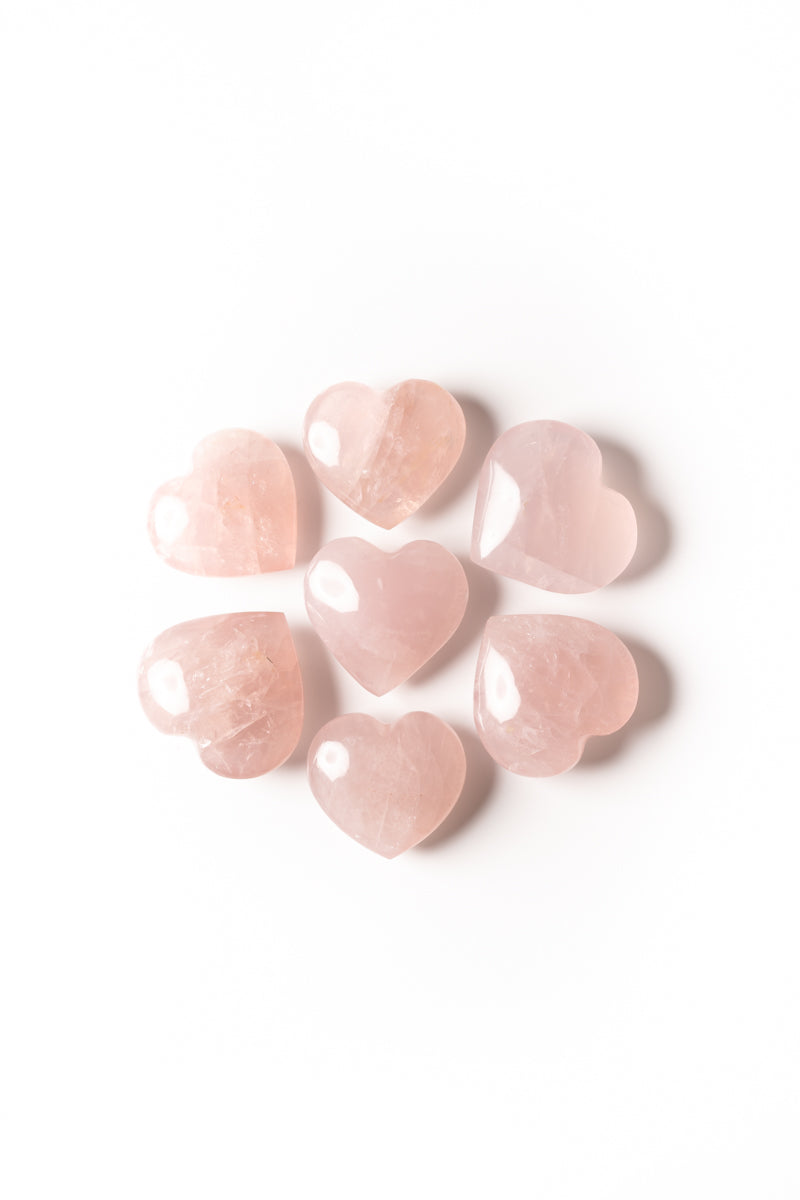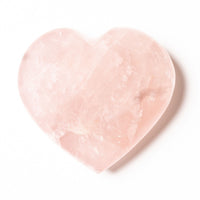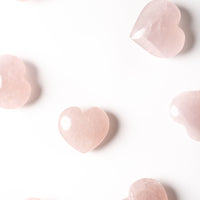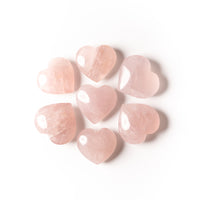 Fill your life with love with rose quartz. Known as the universal stone of love and compassion, rose quartz is the perfect companion for inviting love, romance, passion, and beauty into one's life. The heart shaped formation of this stone emanates a gentle yet powerful vibration that sends love throughout time and space. Sizable and soothing to the touch with a polished exterior, this heart easily fits in the palm of your hand, making it ideal for heart chakra meditations, bath rituals, or as an altar adornment to Venus. If you're looking to enhance all forms of love in your life, release old emotional wounds, stimulate forgiveness, and embrace your inner goddess, this is the stone for you! 
This listing is for one polished rose quartz heart shaped crystal (2.5 - 3.0" average size). Since every stone is unique, please allow for slight variations in color and size. Our crystals are hand selected to ensure quality and are only purchased from reputable vendors who share our commitment to ethical sourcing practices.
☽ Keywords: Love, compassion, forgiveness, healing, self-acceptance
☽ Chakra: Heart
☽ Element: Earth, Water
☽ Planet: Venus
☽ Zodiac Signs: Taurus, Libra, Pisces
☽ Vibration: Number 7
Tip: place this stone over your heart and envision a pink light emanating from the center of your chest, breathing deeply until it fills your entire body. Know that you are completely surrounded and held by love.