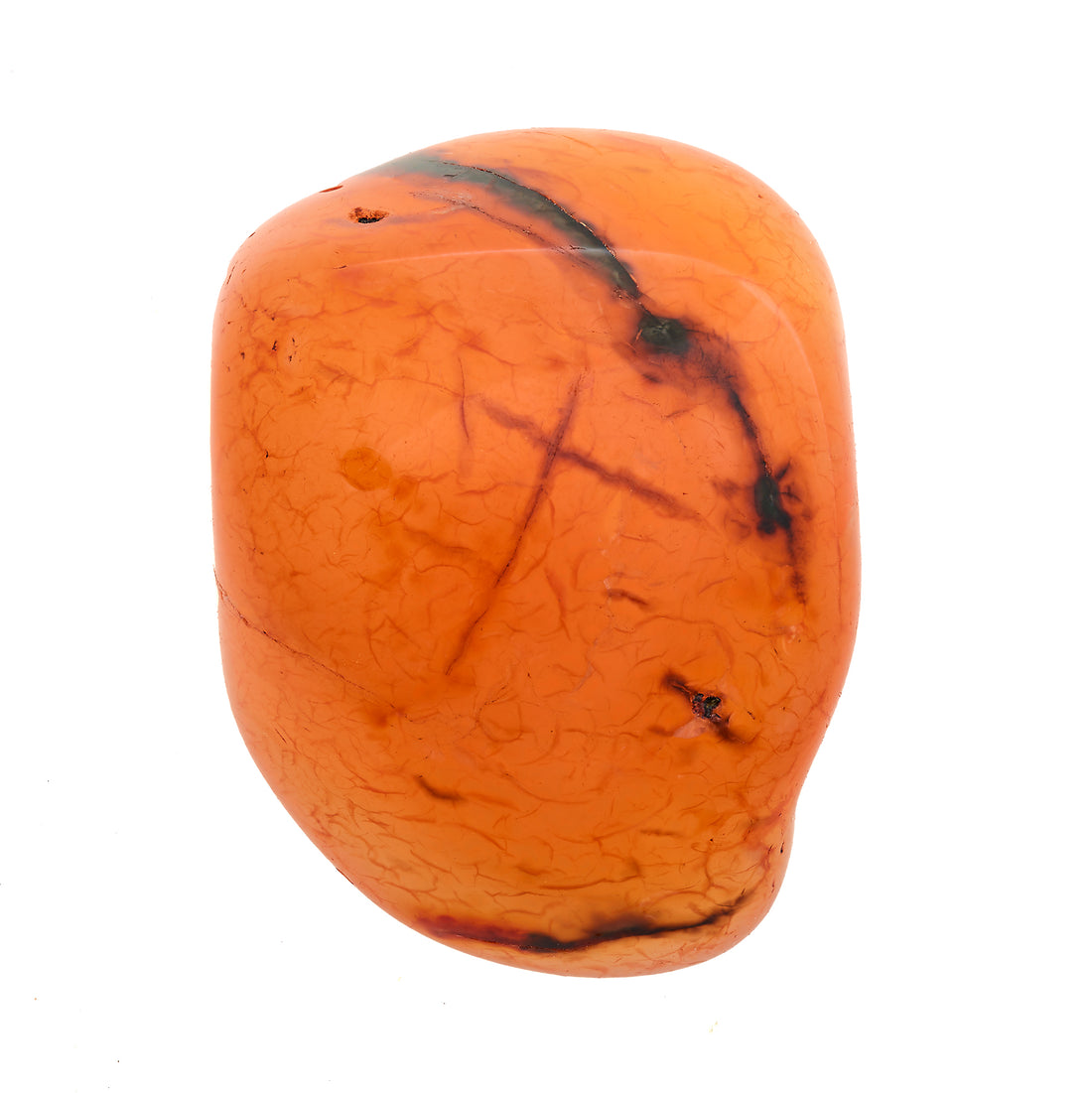 Ignite creativity with carnelian. Like an open flame, the bright orange color of carnelian surges with fire—sparking life into all that it touches. Associated with the sacral chakra, this stone nurtures a connection to pleasure, joy, and creativity, and encourages users to follow their bliss. If you're feeling uninspired or withdrawn from the world, use this stone to rekindle your lust for life and allow your passions to confidently guide you.
This listing is for one piece of tumbled carnelian (1.0" average size). Since every stone is unique, please allow for slight variations in color and size. Our crystals are hand selected to ensure quality and are only purchased from reputable vendors who share our commitment to ethical sourcing practices.
☽ Keywords: Creativity, confidence, motivation
☽ Affirmation: I can accomplish anything when I connect to my inner fire.
☽ Chakra: Sacral
☽ Element: Fire
☽ Planet: Mars
☽ Zodiac Signs: Aries, Taurus, Cancer, Virgo, Leo, Sagittarius
☽ Vibration: Number 5 & 6
Tip: drop into the pleasure of your senses by holding carnelian. Put on your favorite song and dance. This movement will help you notice what feels good in your physical body and allow energy (and ideas) to flow more freely.