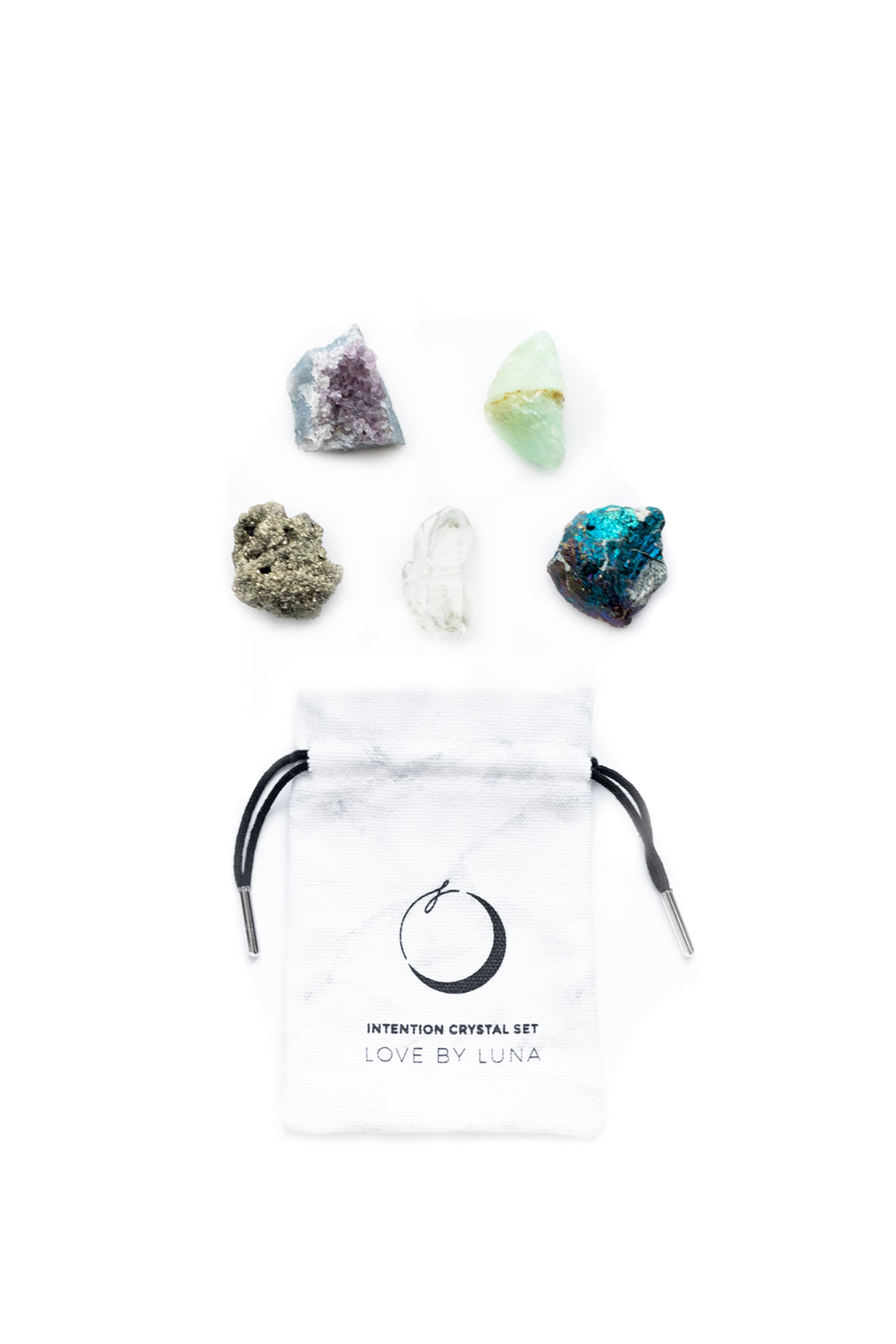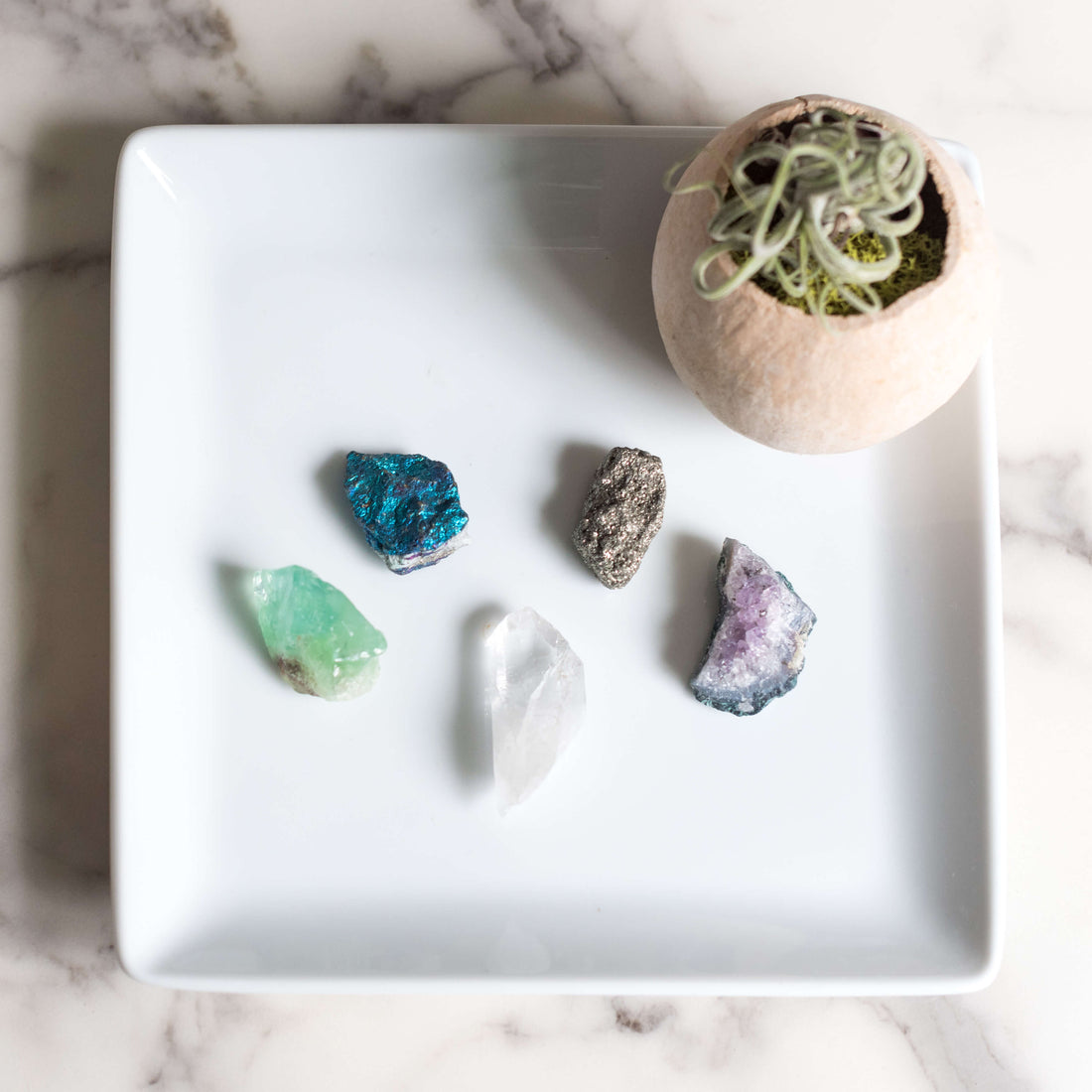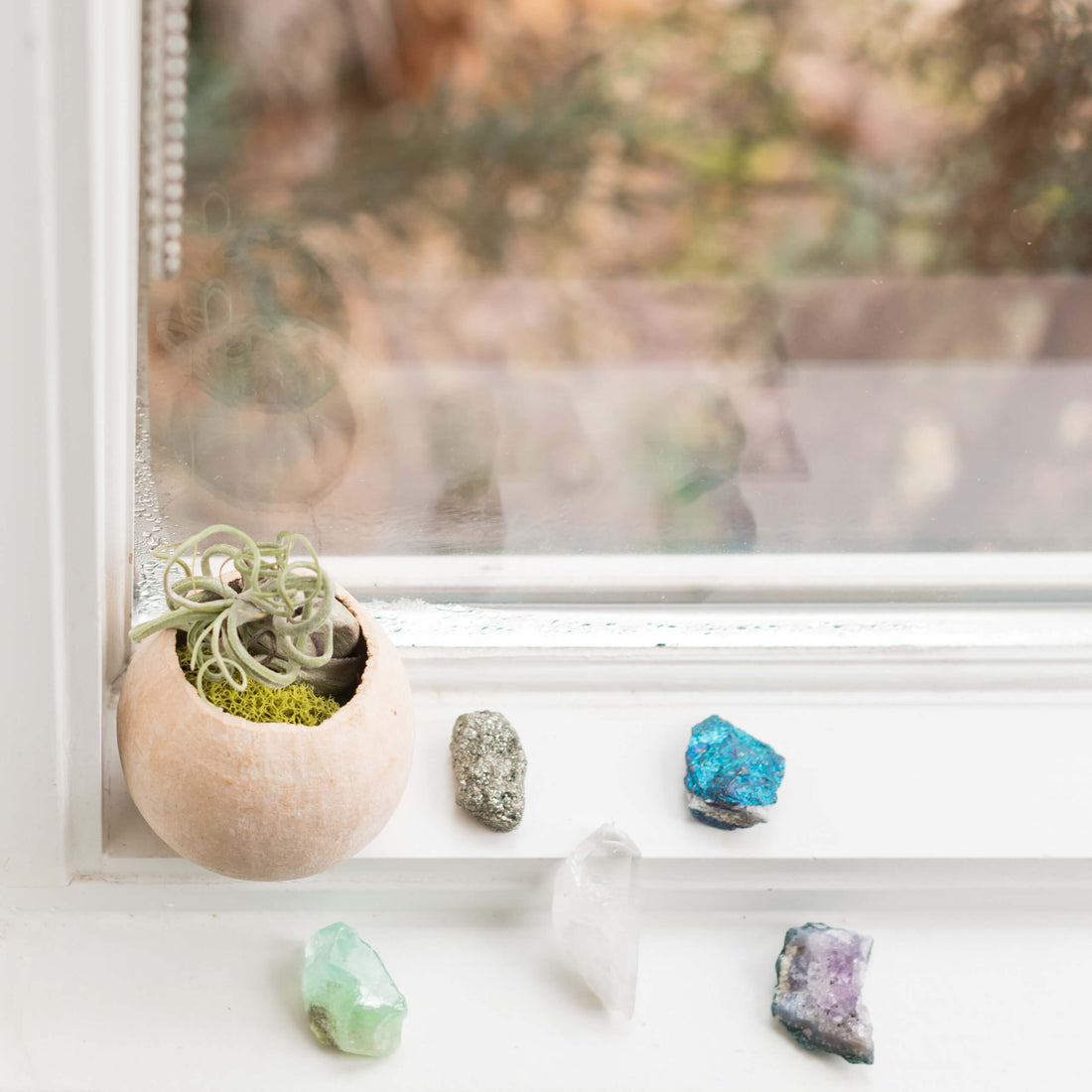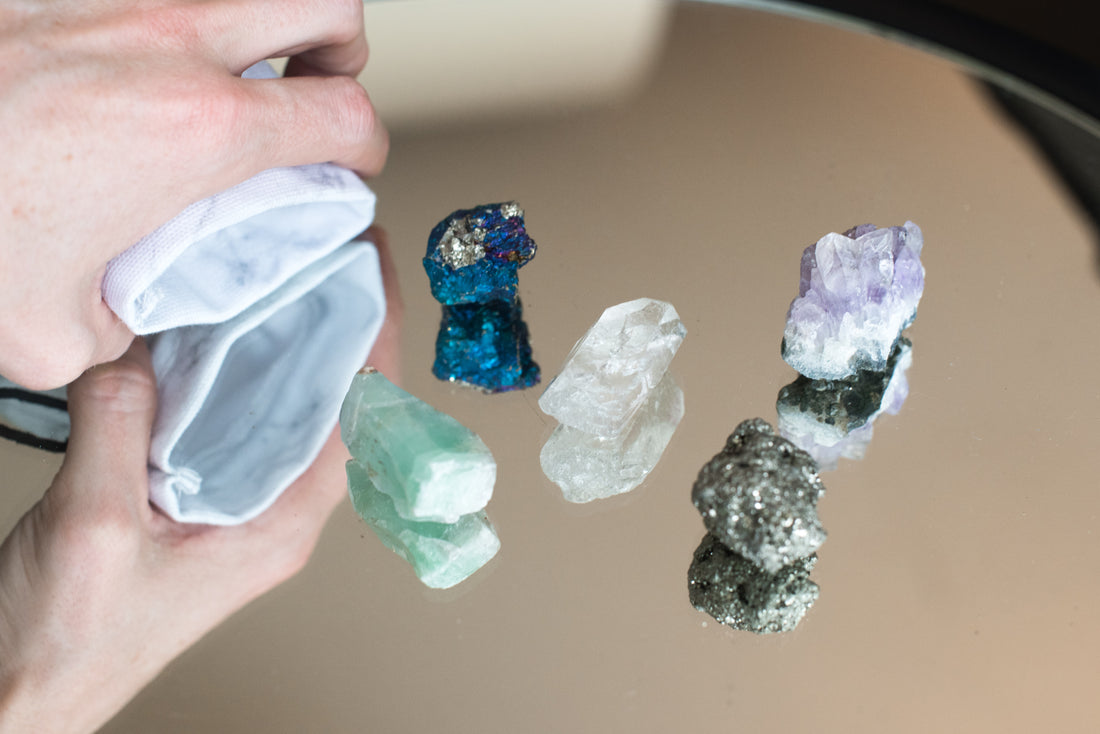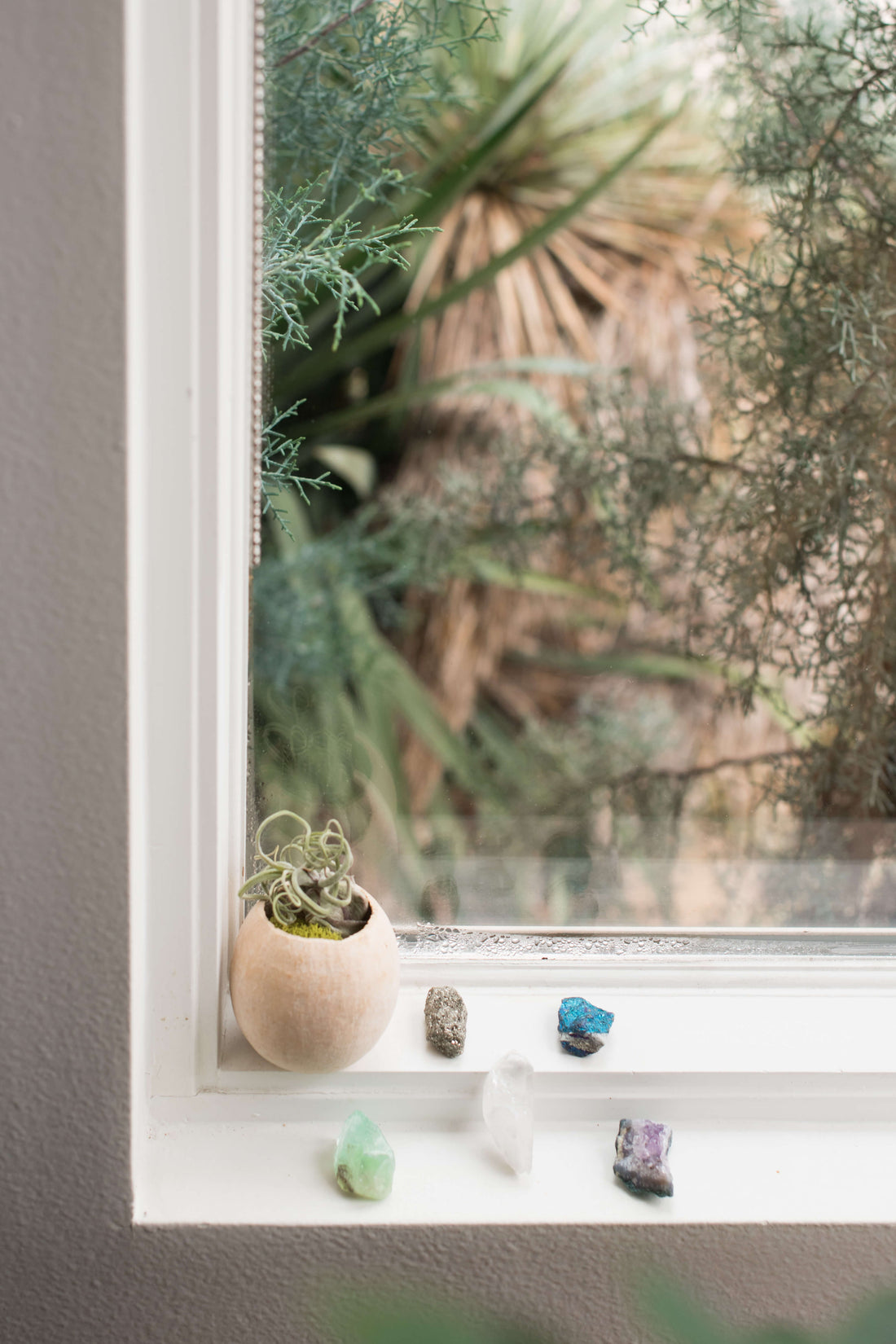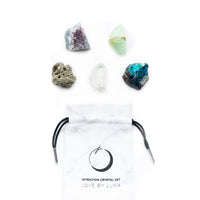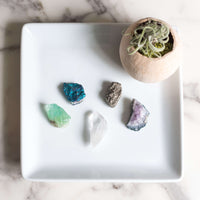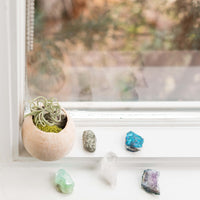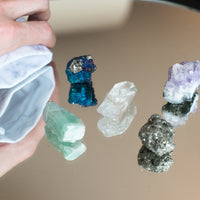 New Beginnings Crystal Set
Turn over a new leaf with this revitalizing, premium crystal set. The cleansing, renewing, and abundance-boosting properties of this crystal set are perfect for those embarking on a new chapter of life. Use this set to align with new opportunities, encourage personal growth, navigate transitions, attract luck and good fortune, support positive change, harness the power of the new moon phase, and leave your energetic baggage behind. Usher in a fresh start today!
Includes a marble drawstring pouch for protection and easy gift giving, along with an information card on each crystal's properties + usage tips. 
All crystals range between 0.75 - 1.25" average size and may slightly vary, as each crystal is unique. Our crystals are hand selected to ensure quality and are only purchased from reputable vendors who share our commitment to ethical sourcing practices.
☽ Amethyst cluster - for enhancing intuition and vision
☽ Peacock ore - for encouraging positivity, flexibility, and gratitude
☽ Clear quartz point - for clearing away stagnant energy, limiting beliefs, and self-doubt
☽ Pyrite - for embracing personal power
☽ Green calcite - for attracting opportunities, luck, and abundance
Use each crystal individually or together in meditation, crystal grids, on your altar, & more.