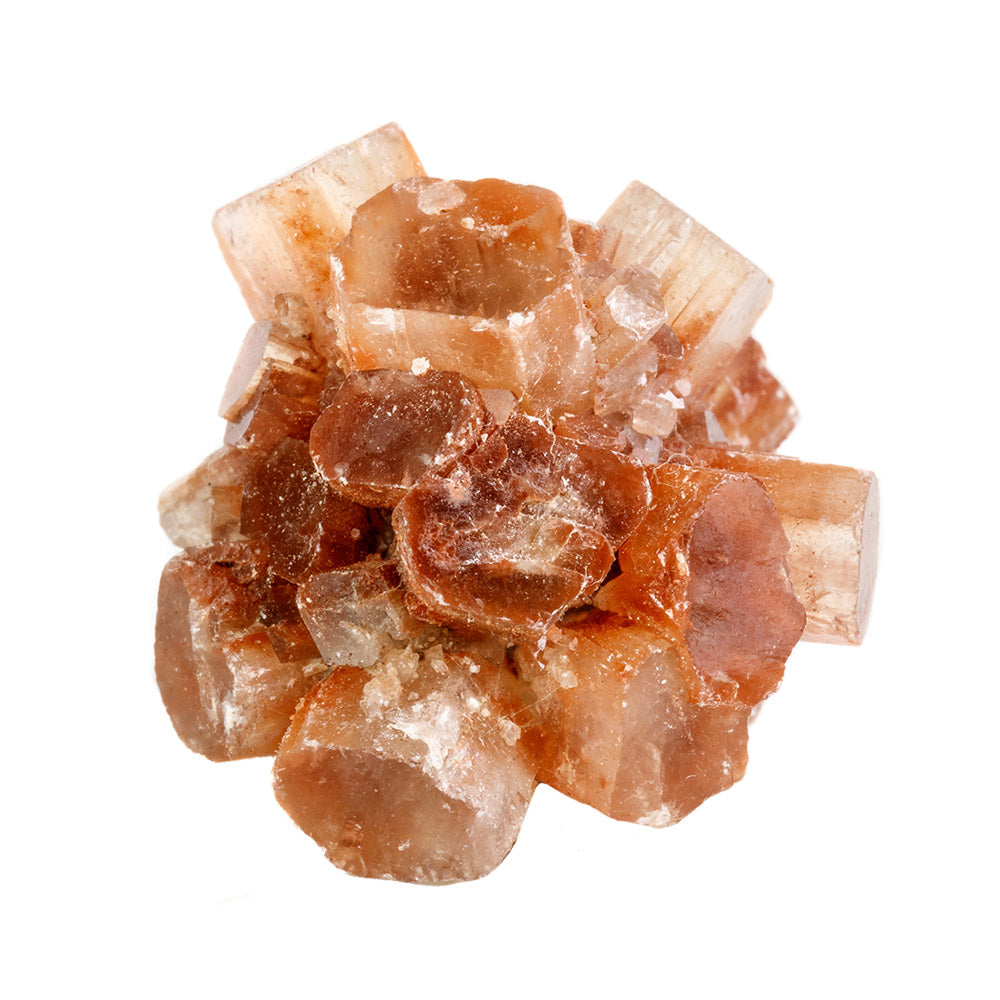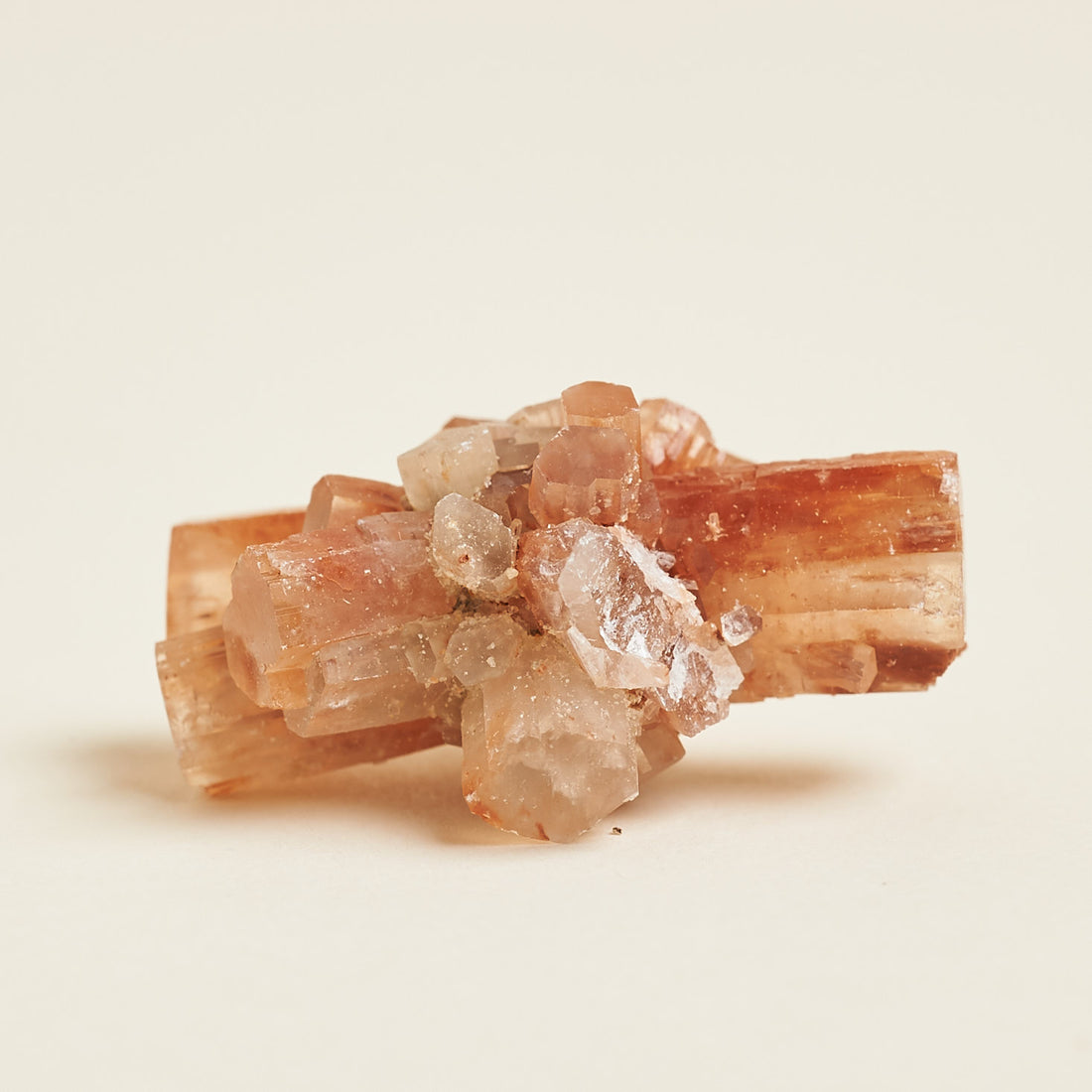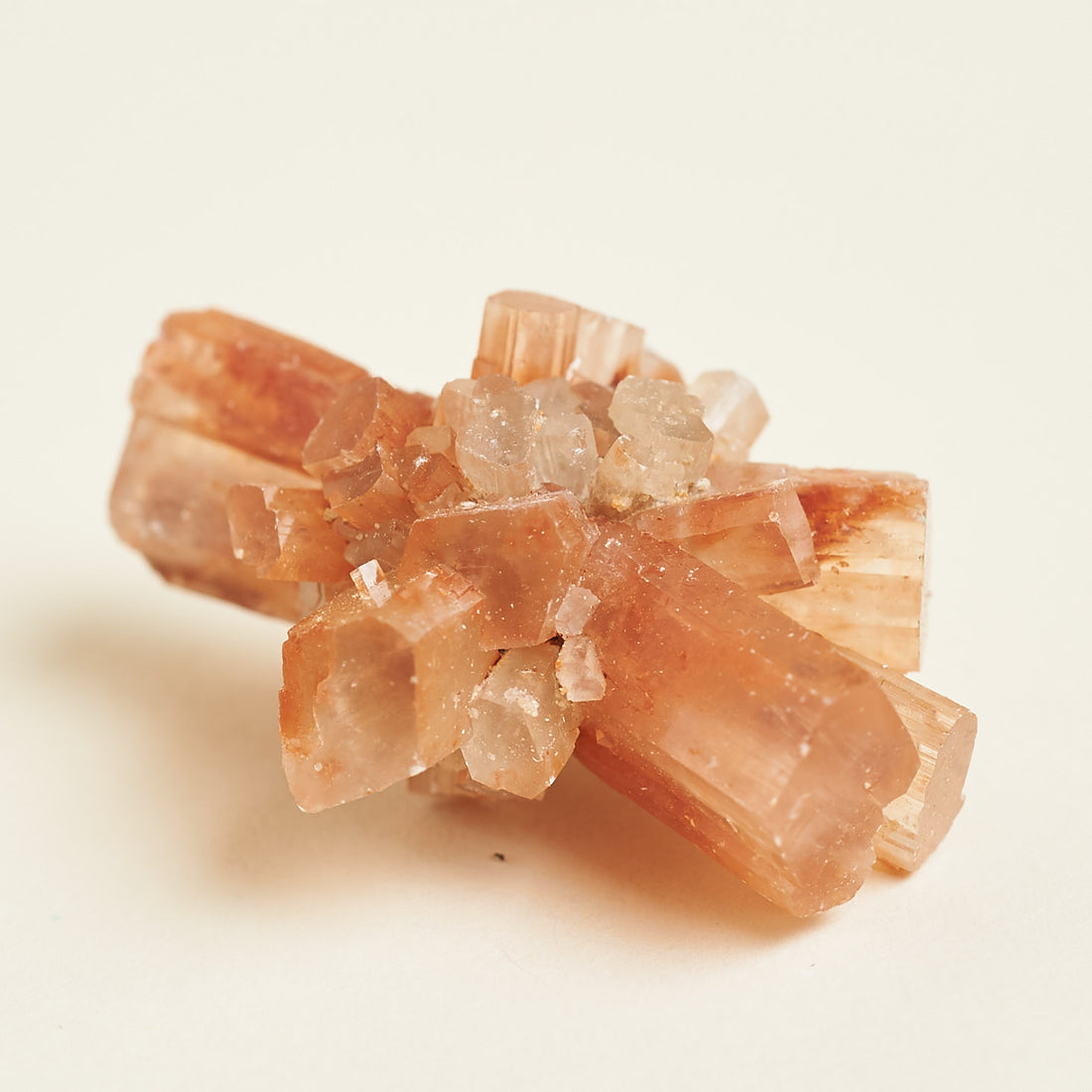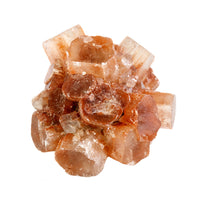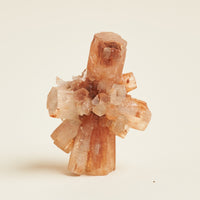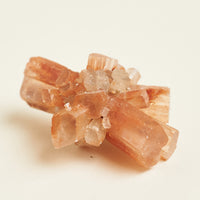 Quell intense emotions with aragonite. In its star cluster formation, the rust-orange tubes of aragonite burst away from the center of this stone — sending light in all directions. Though this stone may seem delicate at first, look again and you'll discover that its core is quite sturdy and strong. That being said, getting to the center or root of an issue is what aragonite is all about. If there's something you've been sweeping under the rug — whether emotions or fears — aragonite teaches that hiding never helps…the only way to release is to step into the light.
This listing is for one rough aragonite star cluster (1.0" average size). Since every stone is unique, please allow for slight variations in color and size. Our crystals are hand selected to ensure quality and are only purchased from reputable vendors who share our commitment to ethical sourcing practices.
☽ Affirmation: I release toxic emotions.
☽ Chakra: All
☽ Element: Earth
☽ Zodiac Signs: Capricorn
☽ Vibration: Number 9
Use this stone to release any pent up emotions that have been simmering beneath the surface. Meditate with this stone to let go of negativity, toxic attachments, or rage and come back to a place of balance and grounding.