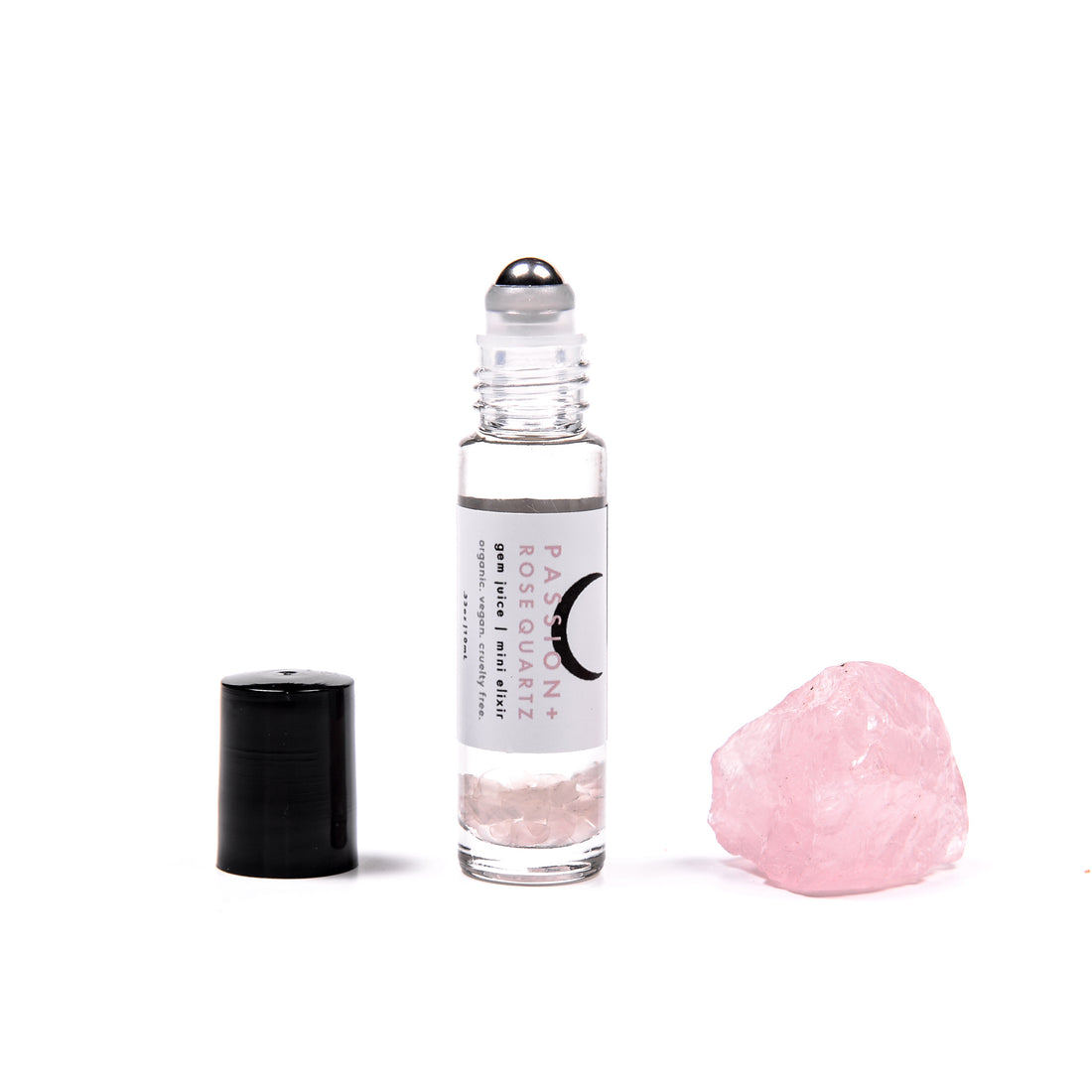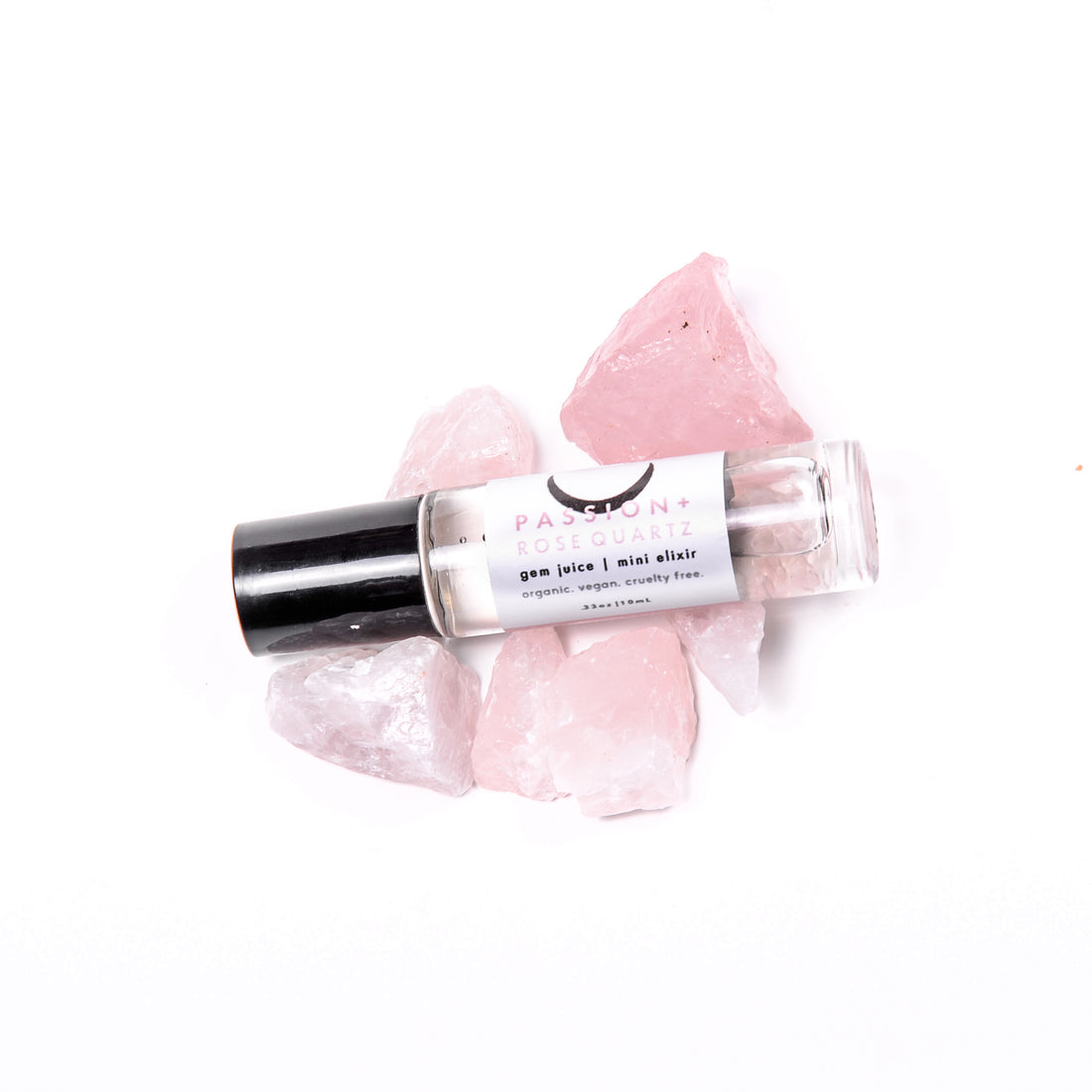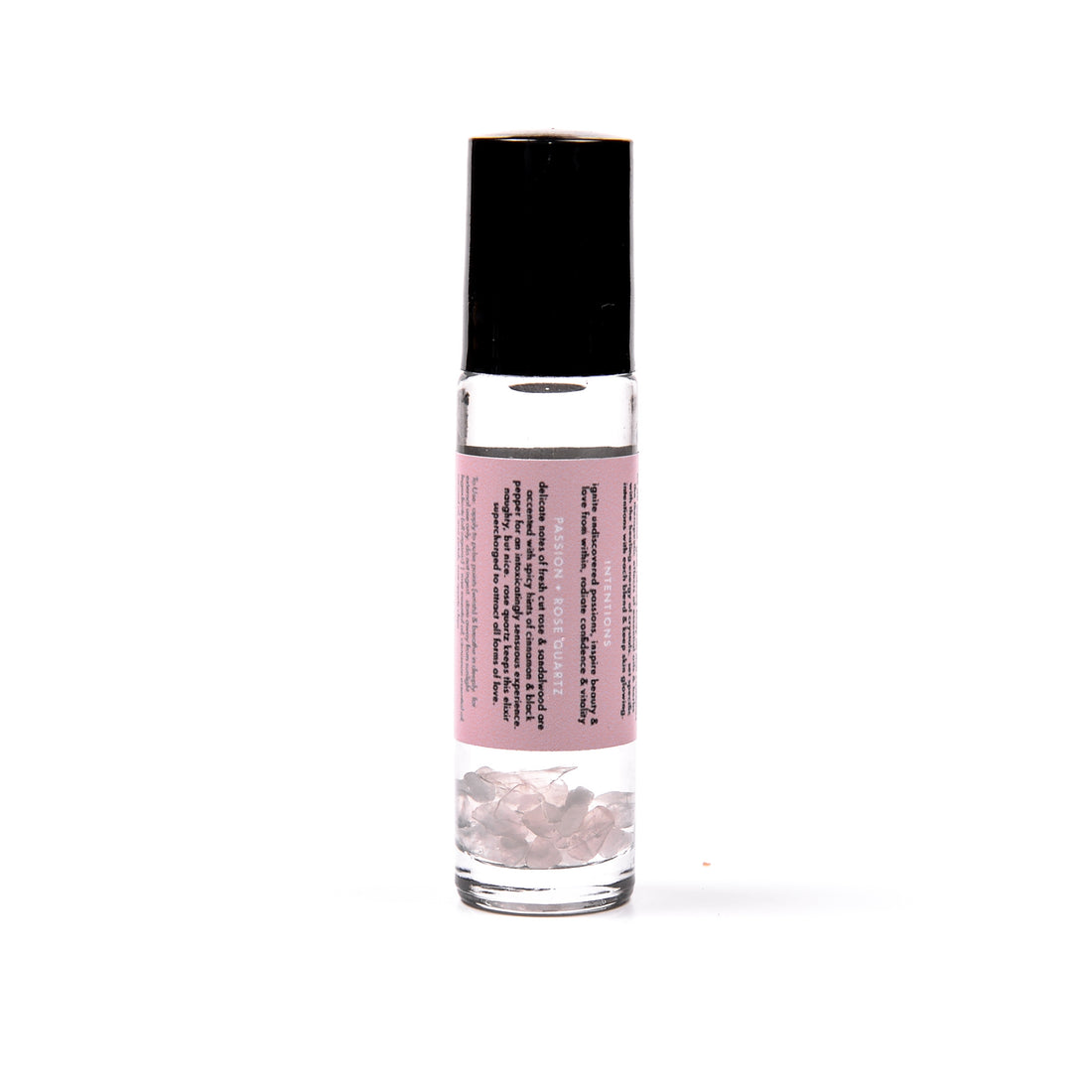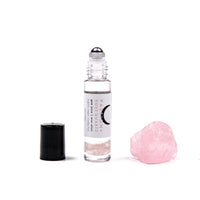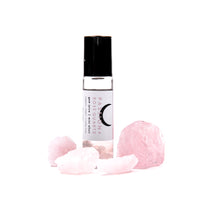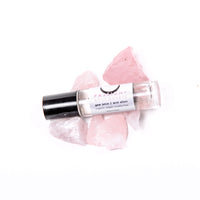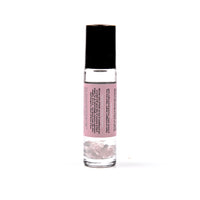 Passion + Rose Quartz Gem Juice Rollerball
Get all the benefits of our MoonShine Gem Elixirs, now on the go! Our Gem Juice Mini Elixirs are an all natural, gem-infused body oil that combine the therapeutic effects of essential oils with the healing energy of crystals.  Set specific intentions with each blend and keep skin glowing.  
_______________________________________________
Passion + Rose Quartz 
Delicate notes of fresh cut rose & sandalwood are accented with spicy hints of cinnamon and black pepper for an intoxicatingly sensuous experience.  Naughty, but nice.  Tumbled Rose Quartz chips keep this elixir supercharged to attract all forms of love.  Use this blend for the following intentions:
☾ Ignite undiscovered passions
☾ Inspire beauty & love from within
☾ Radiate confidence 
☾ Experience renewed vitality
_______________________________________________
To use: apply to pulse points (wrists and neck), or chakra points.  Rub in and breathe deeply.  For external use only. Do not ingest. Always test on a small patch of skin first.
Ingredients | this product is 100% organic, vegan, & cruelty free.  rose essential oil, cinnamon EO, black pepper EO, sandalwood EO, coconut oil