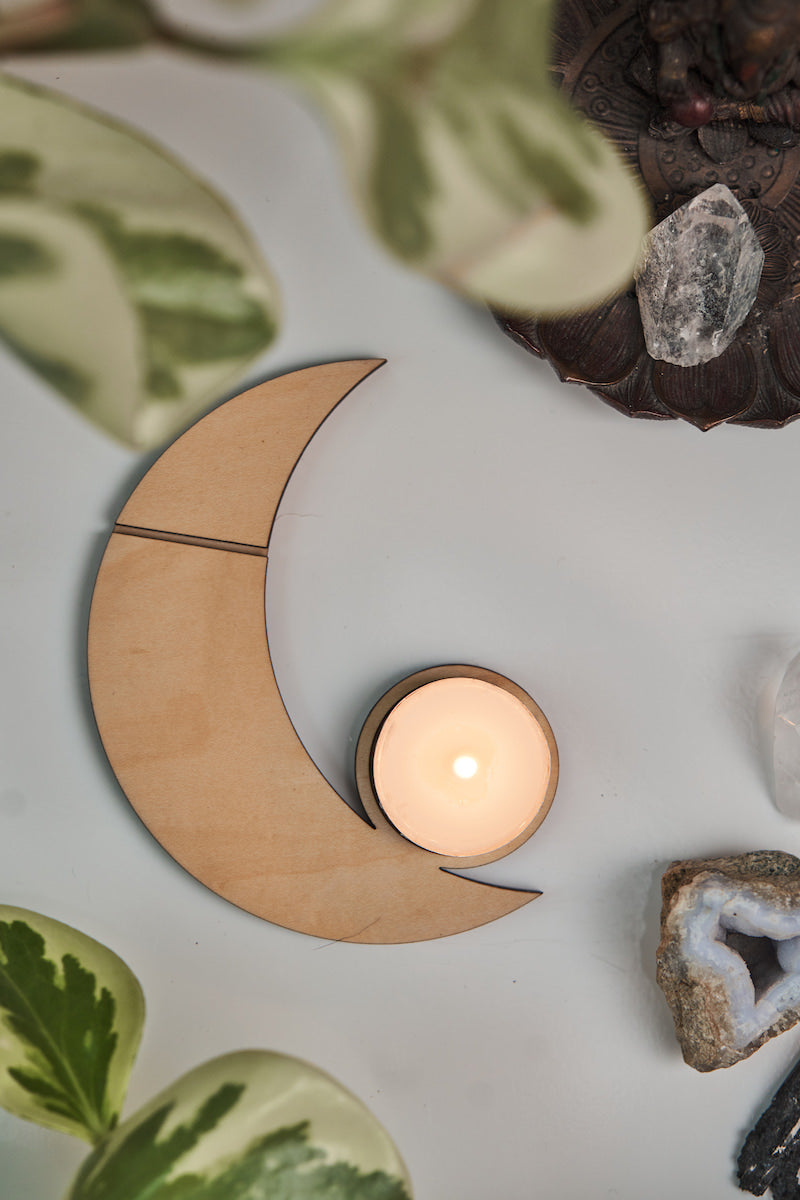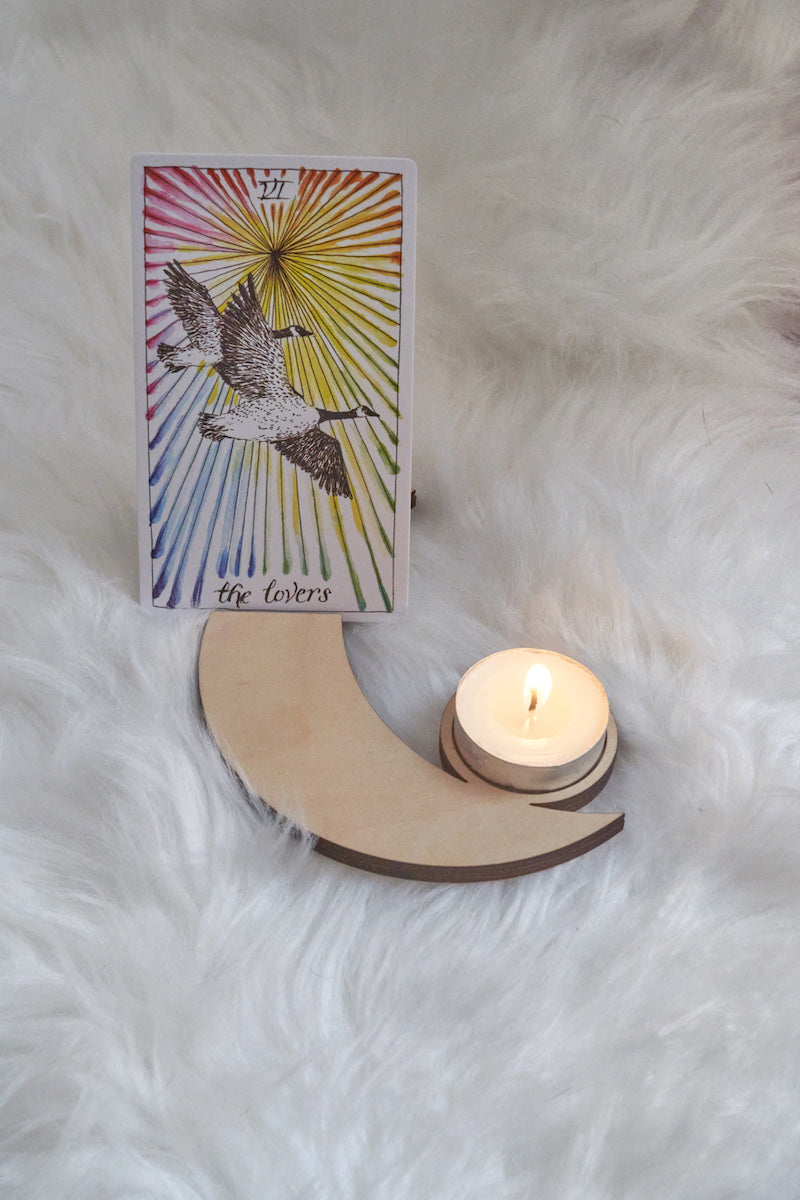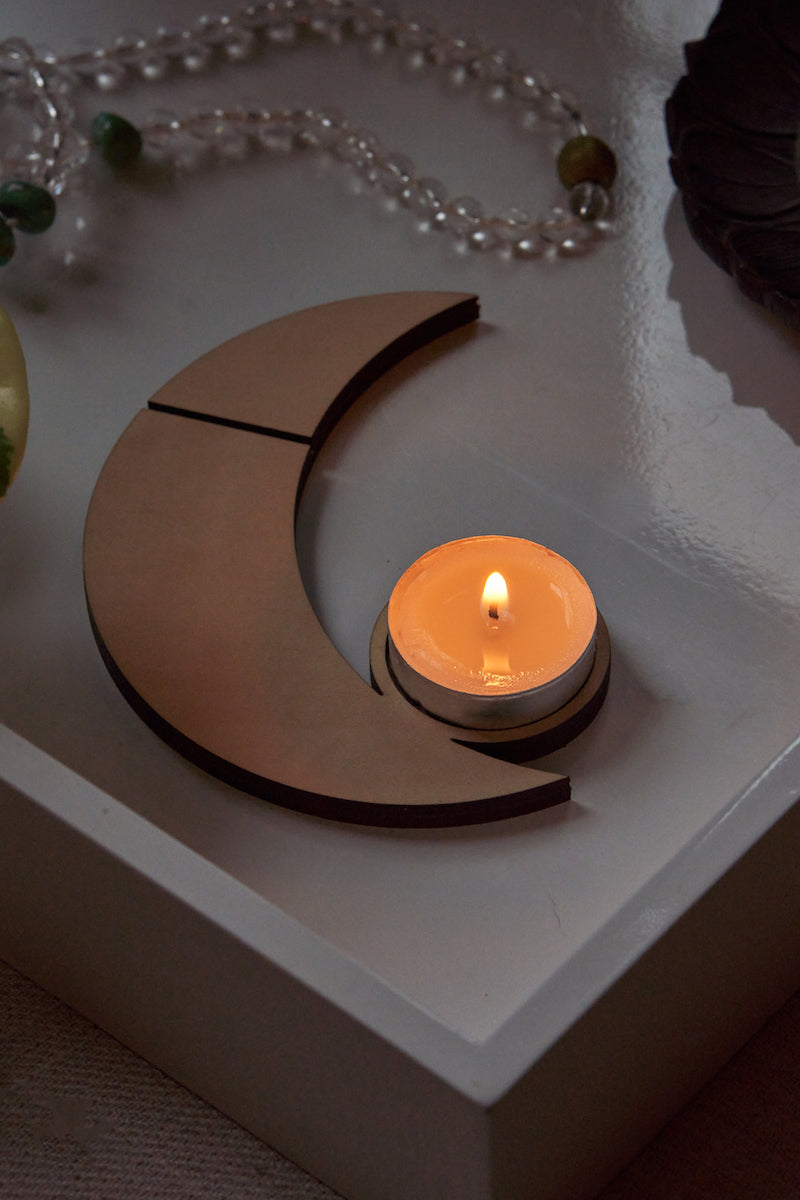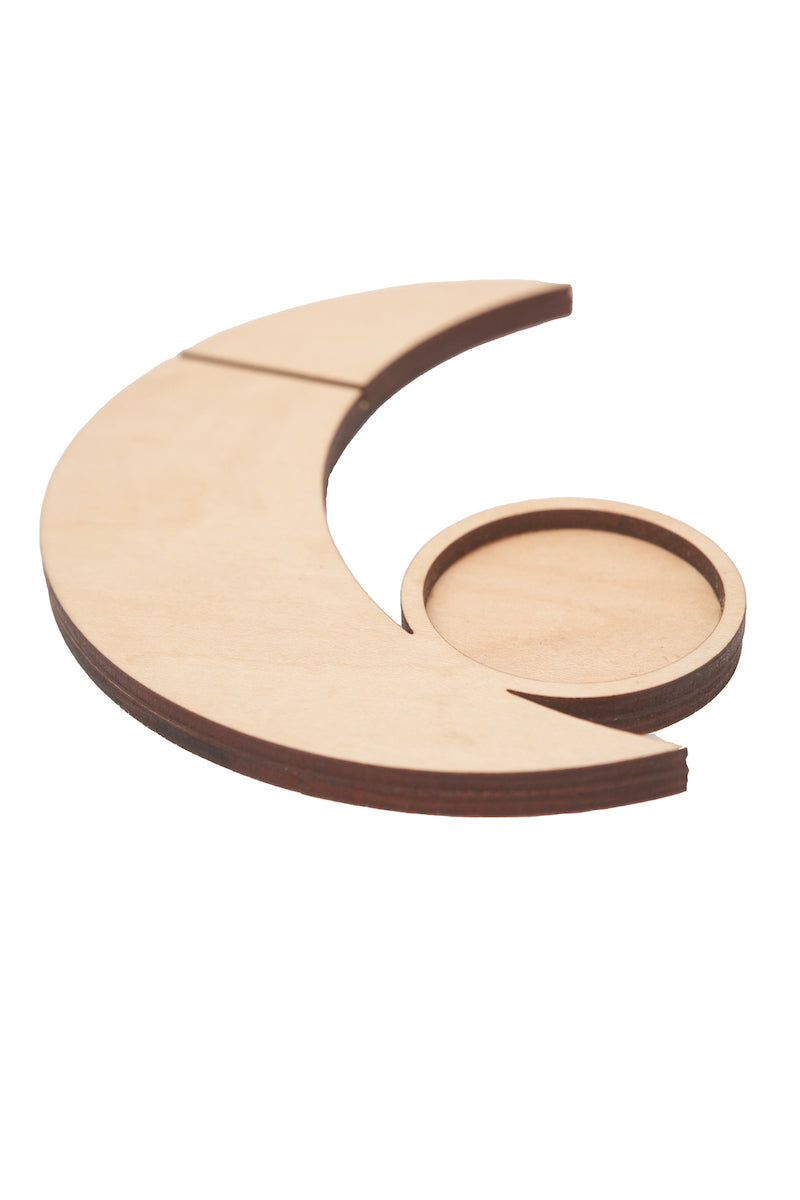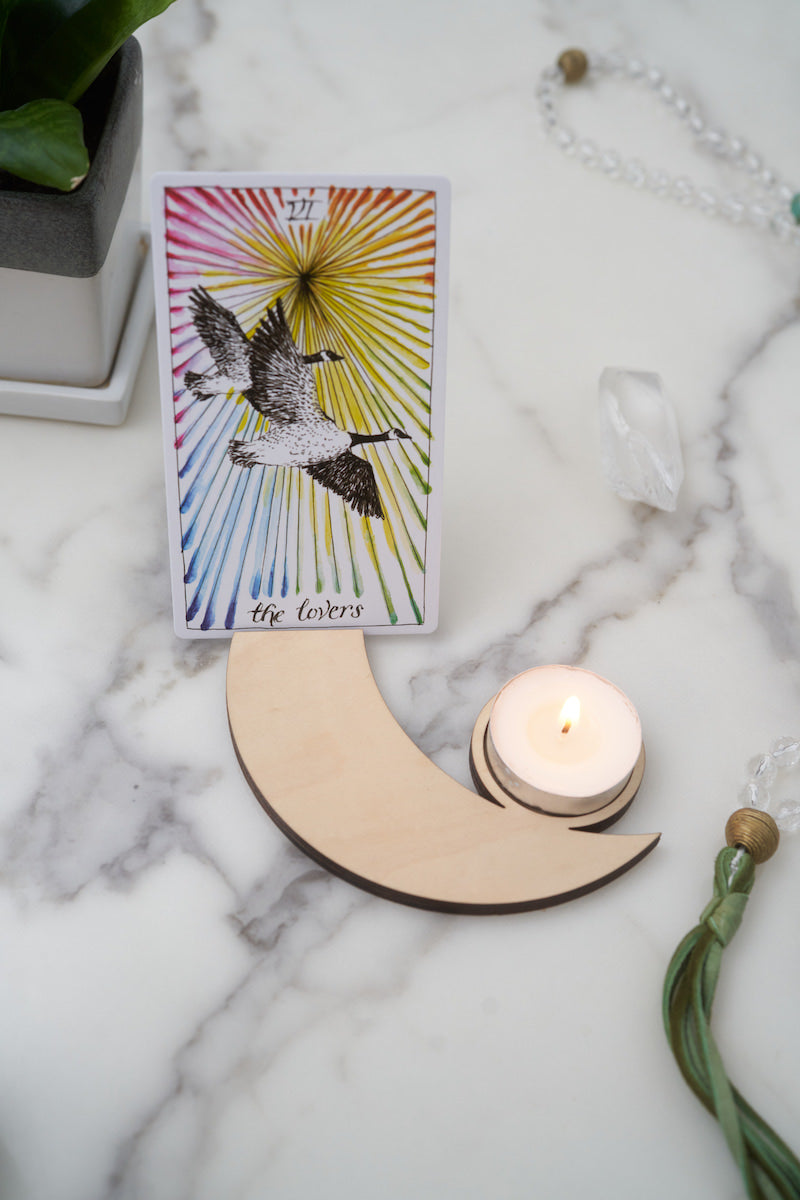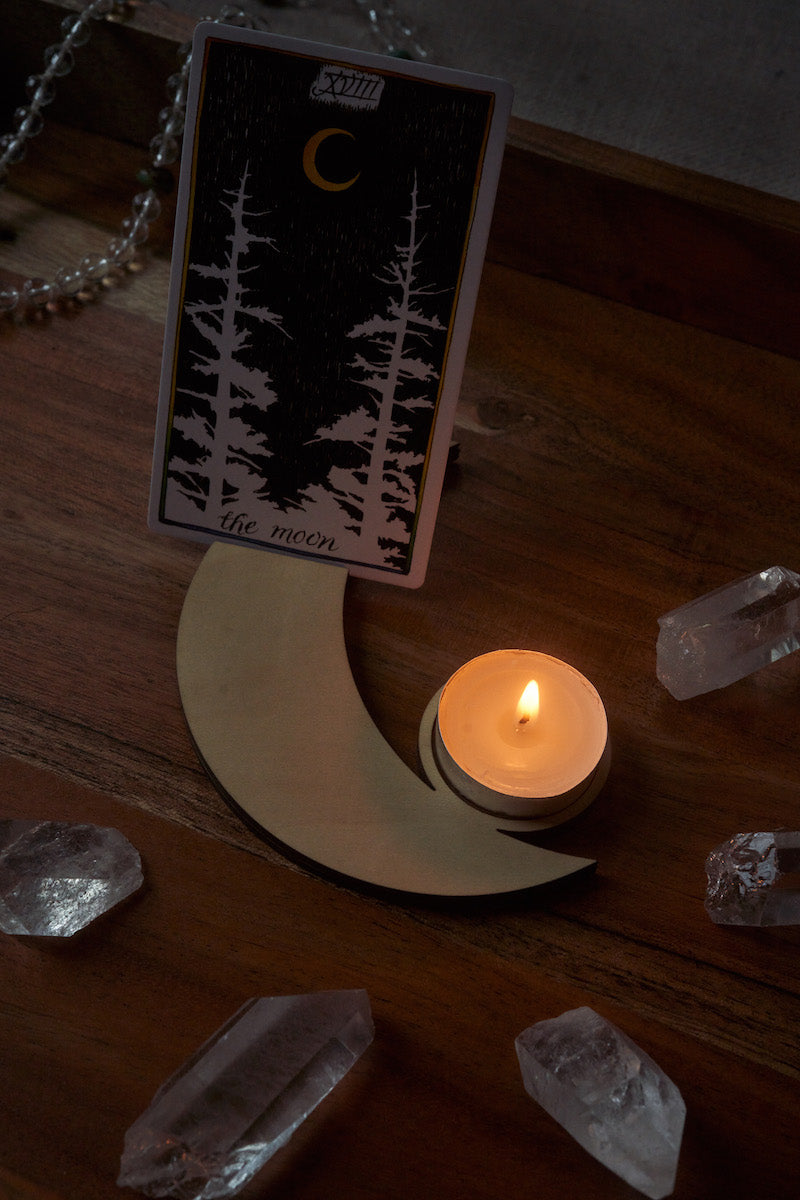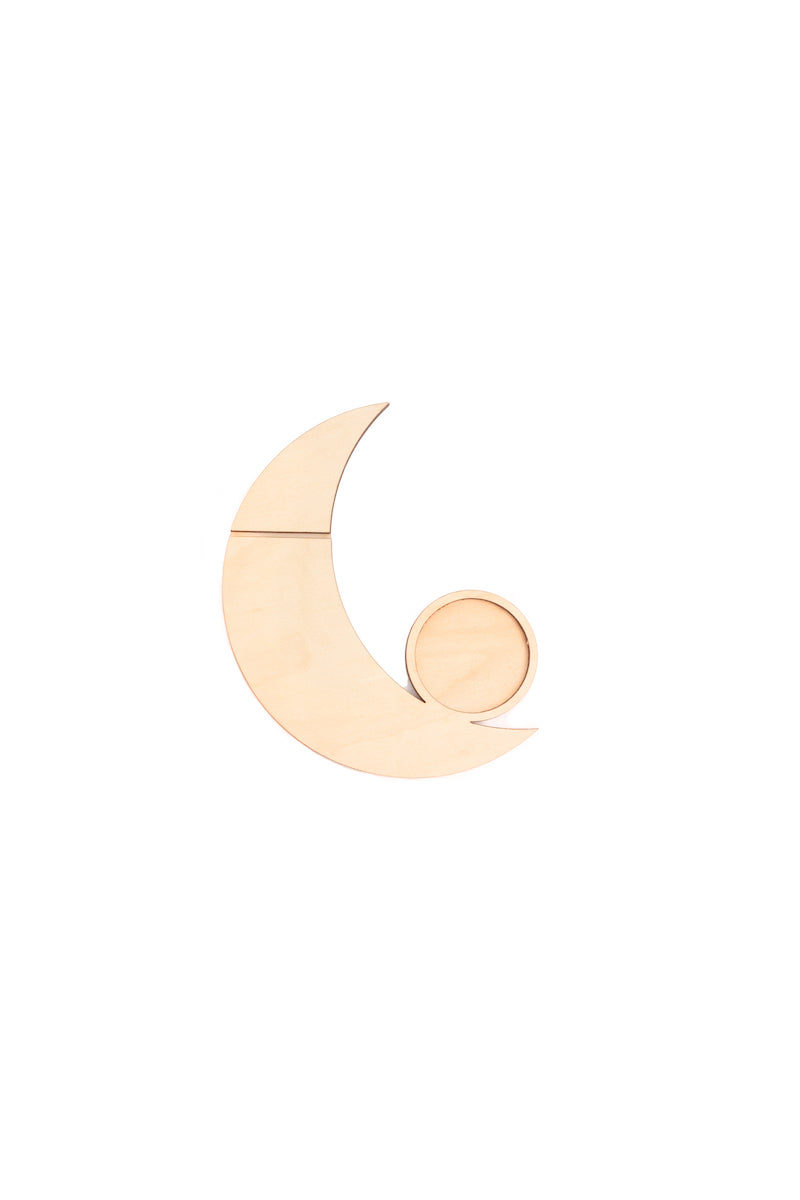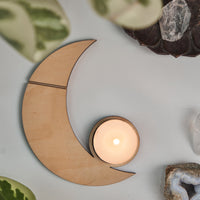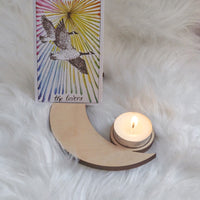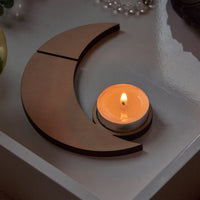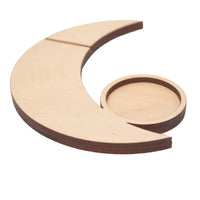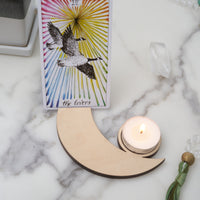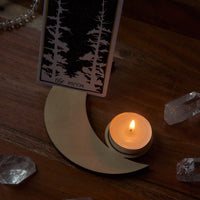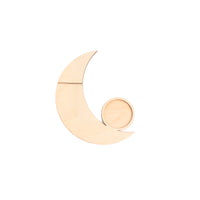 Crescent Moon Card and Candle Holder Stand
A must-have for tarot lovers. Display your card of the day with this beautifully crafted Crescent Moon Card and Candle Holder Stand. This stand can hold any size tarot or oracle card and features a special space to keep a standard size tealight candle, incense cone, or crystal. Its thoughtful design also ensures that the candle remains a safe distance away from your card, preventing any damage. This stand makes a wonderful addition to any altar, meditation space, or bedside table, allowing you to fully attune to the card and its intuitive messages.
Note: please allow for some variation in wood grain and color, as this item is handmade. Do not leave lit candles unattended. Any crystals, candles, and tarot cards shown in the photos are not included. Cards depicted are from the Wild Unknown Tarot Deck by Kim Krans.
☽ 5" x 4" (at widest and tallest points)
☽ Maple wood material
☽ By Ritual Pursuits