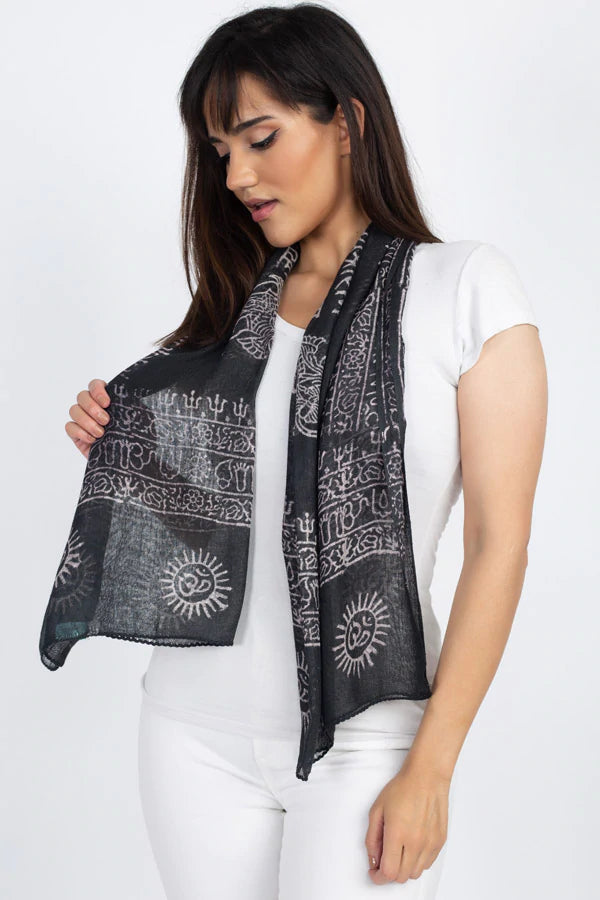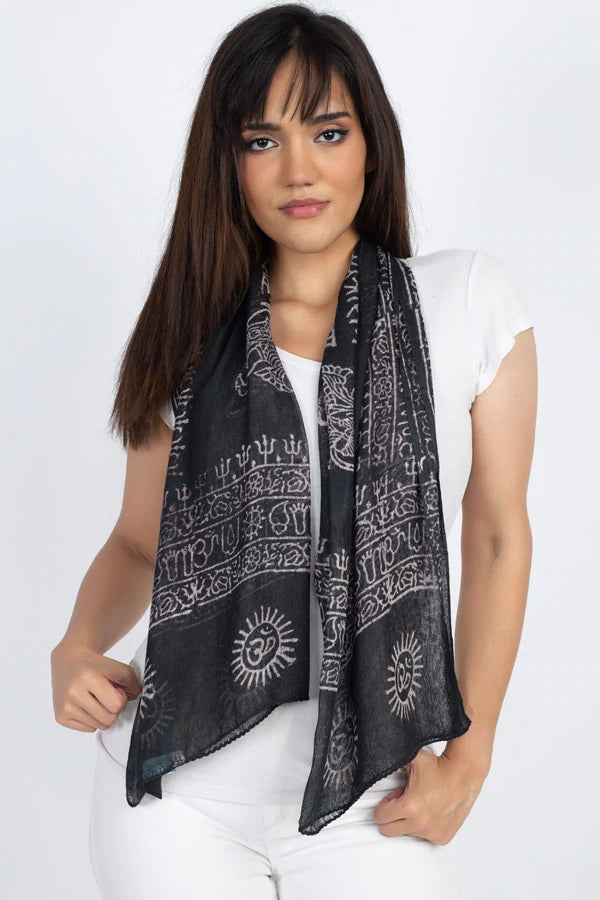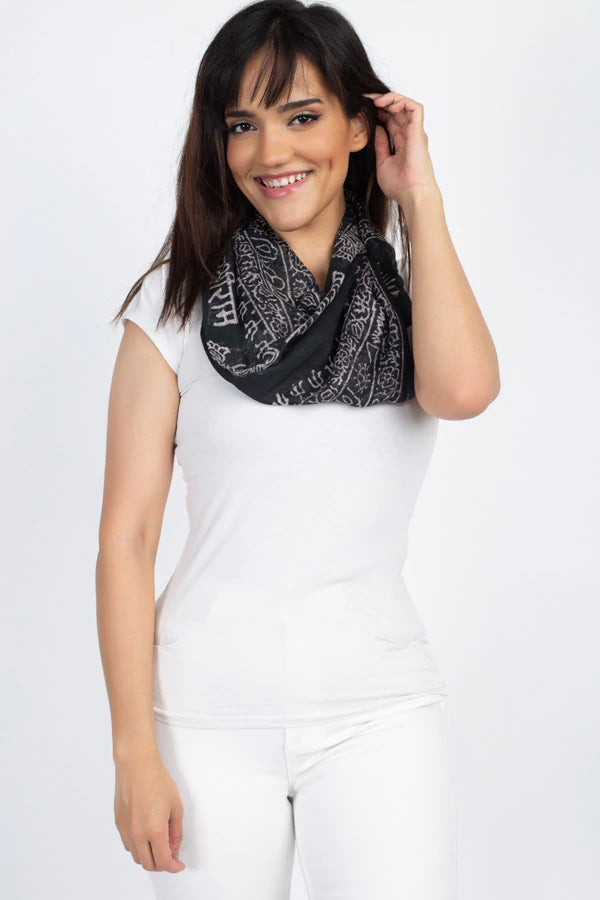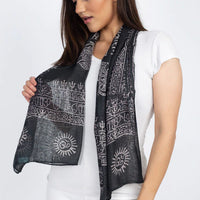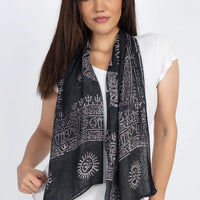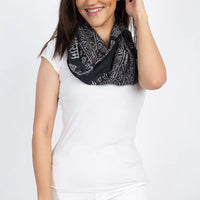 Handmade Om Yoga Prayer Shawl/Scarf - Black
Featuring lightweight rayon, the Hand Printed OM Prayer Shawl/Scarf is perfect to wear all year long. 
These versatile scarves can be used in a multitude of ways and work well as head or neck scarves, bandannas, shawls, sashes and much more! Allow its grounding black color connect you to your inner strength and provide a shield against negativity. 
Details:
*100% rayon
*50 inches x 22 inches
*Light and sheer fabric
*By Silly Yogi