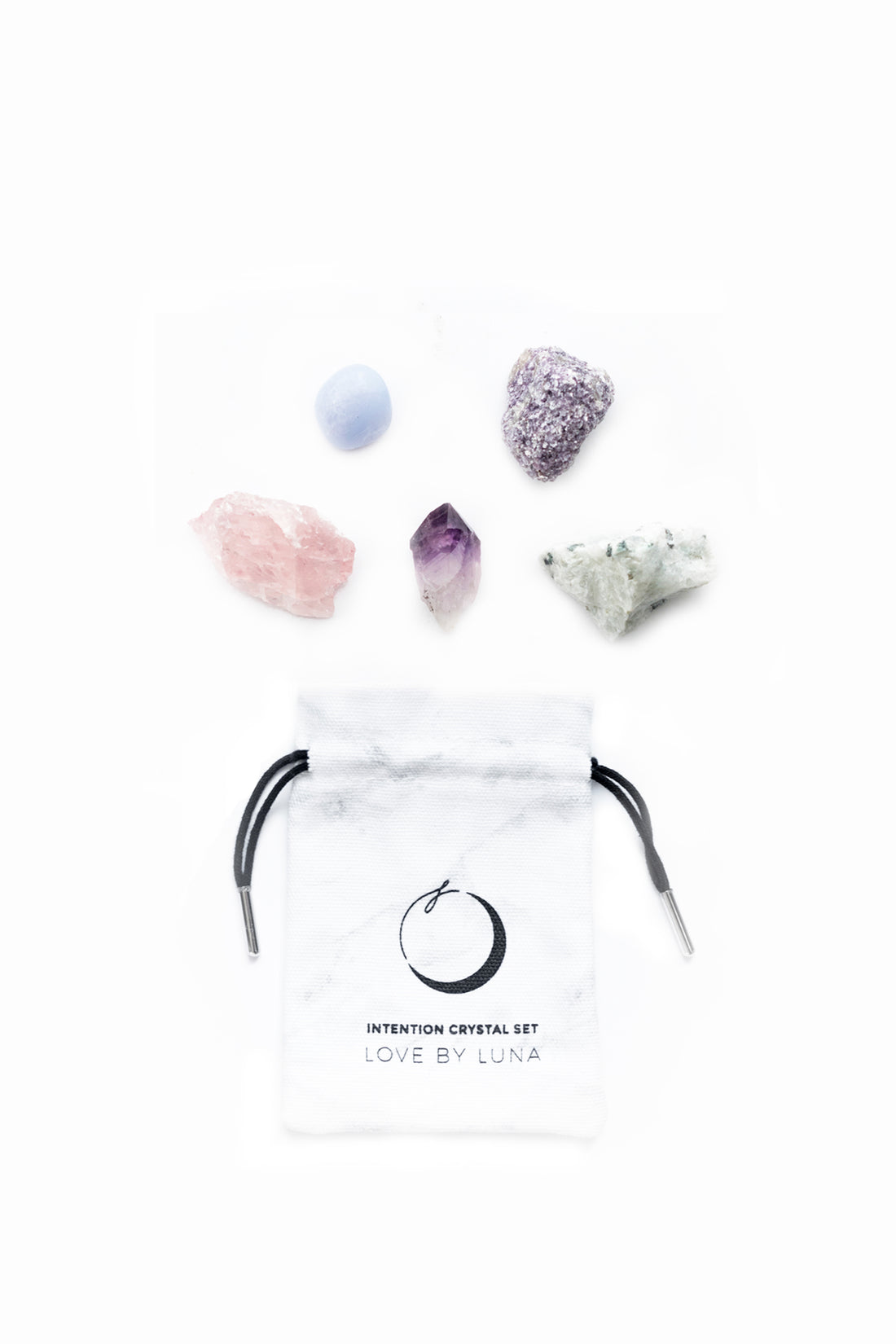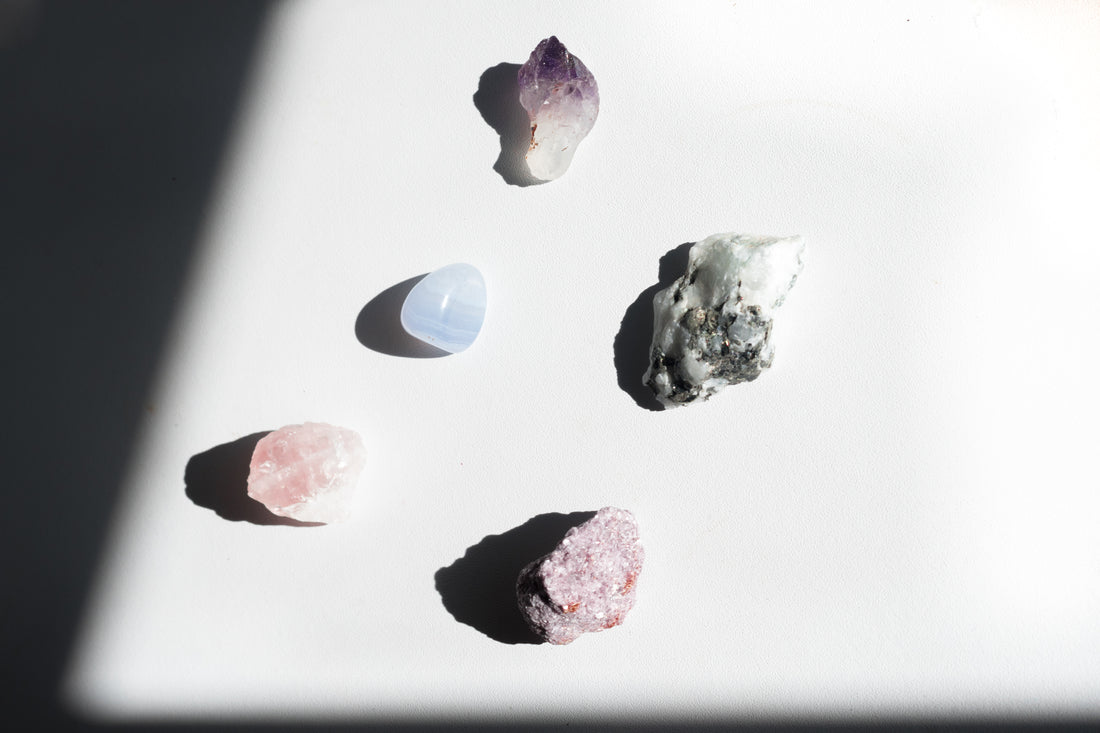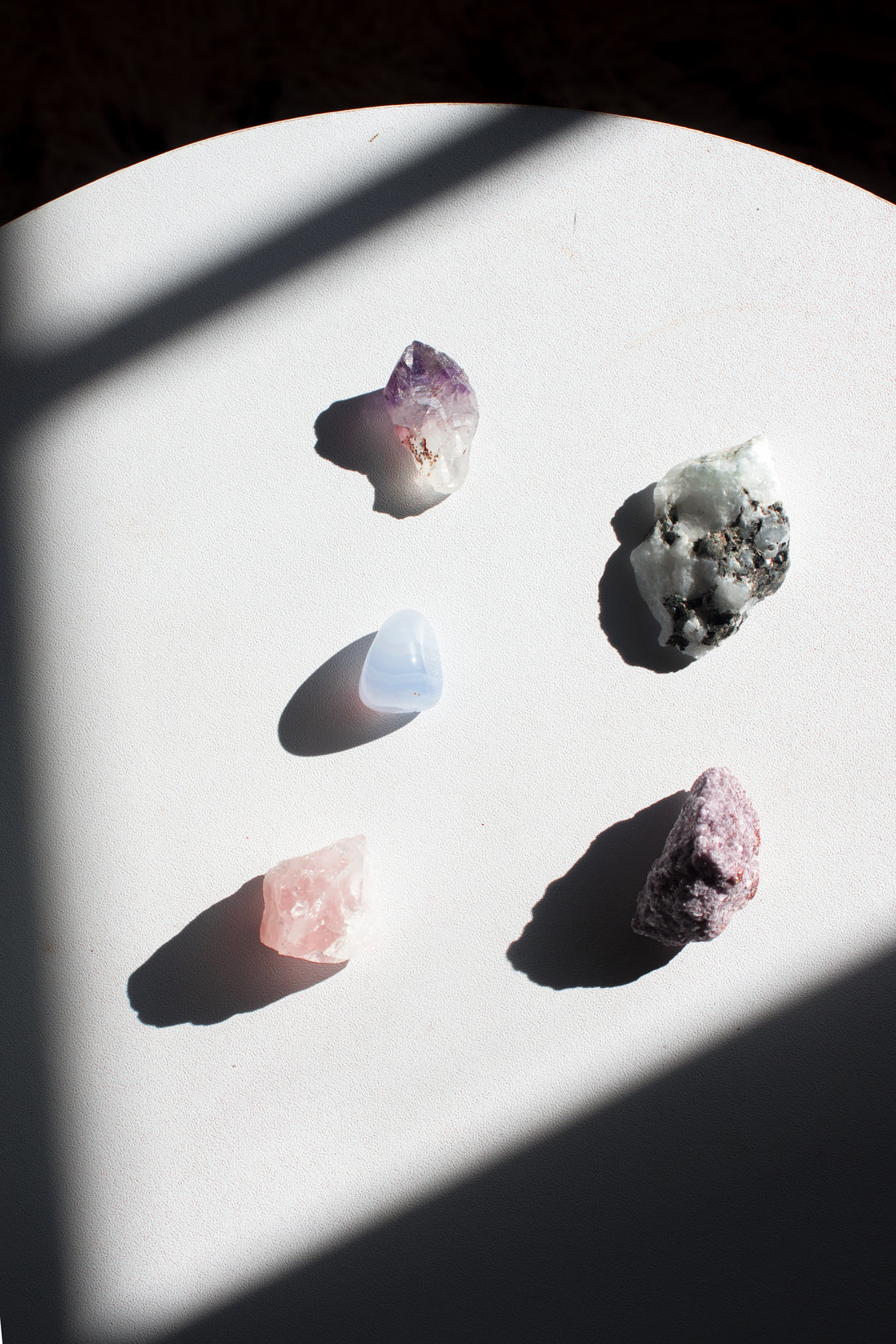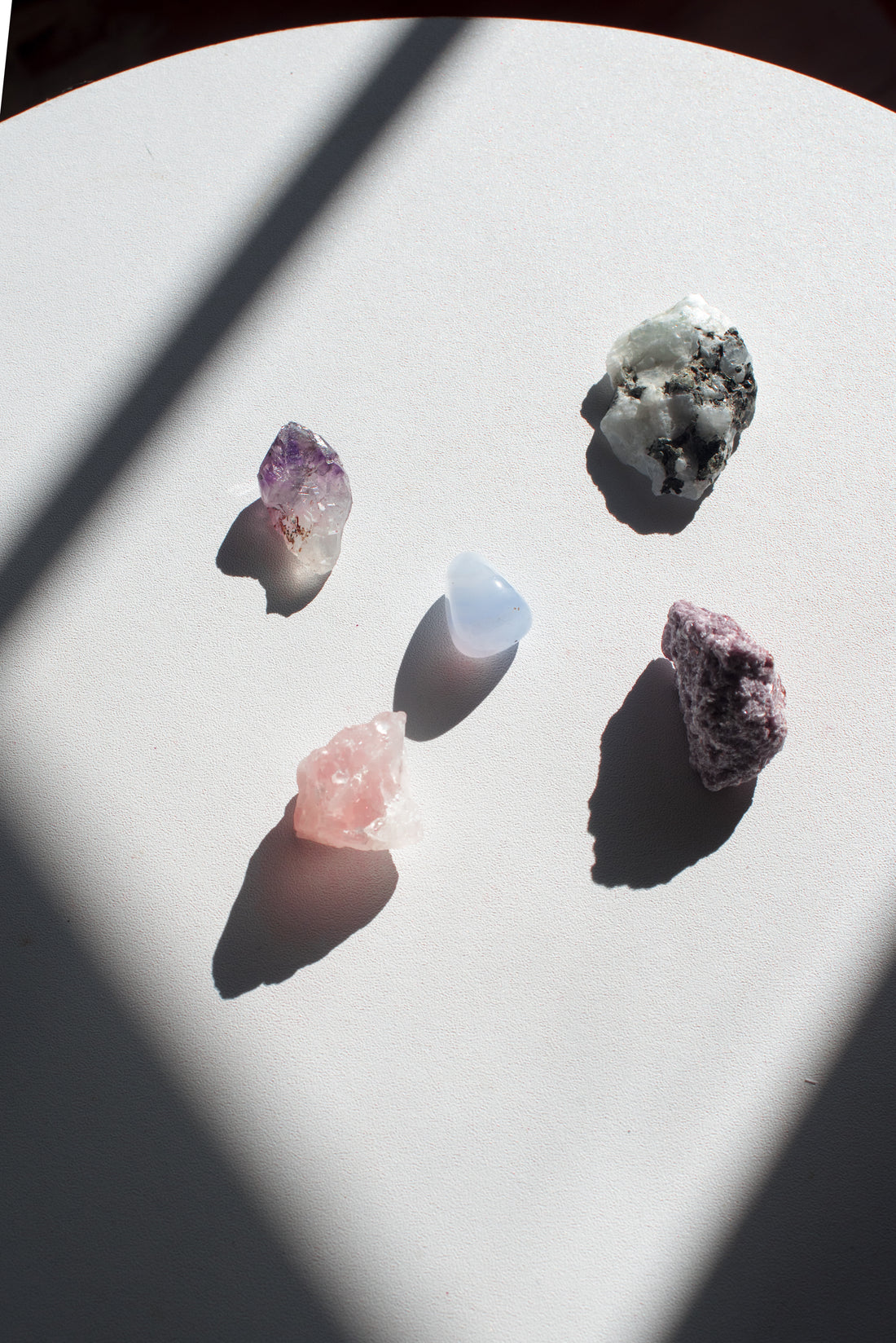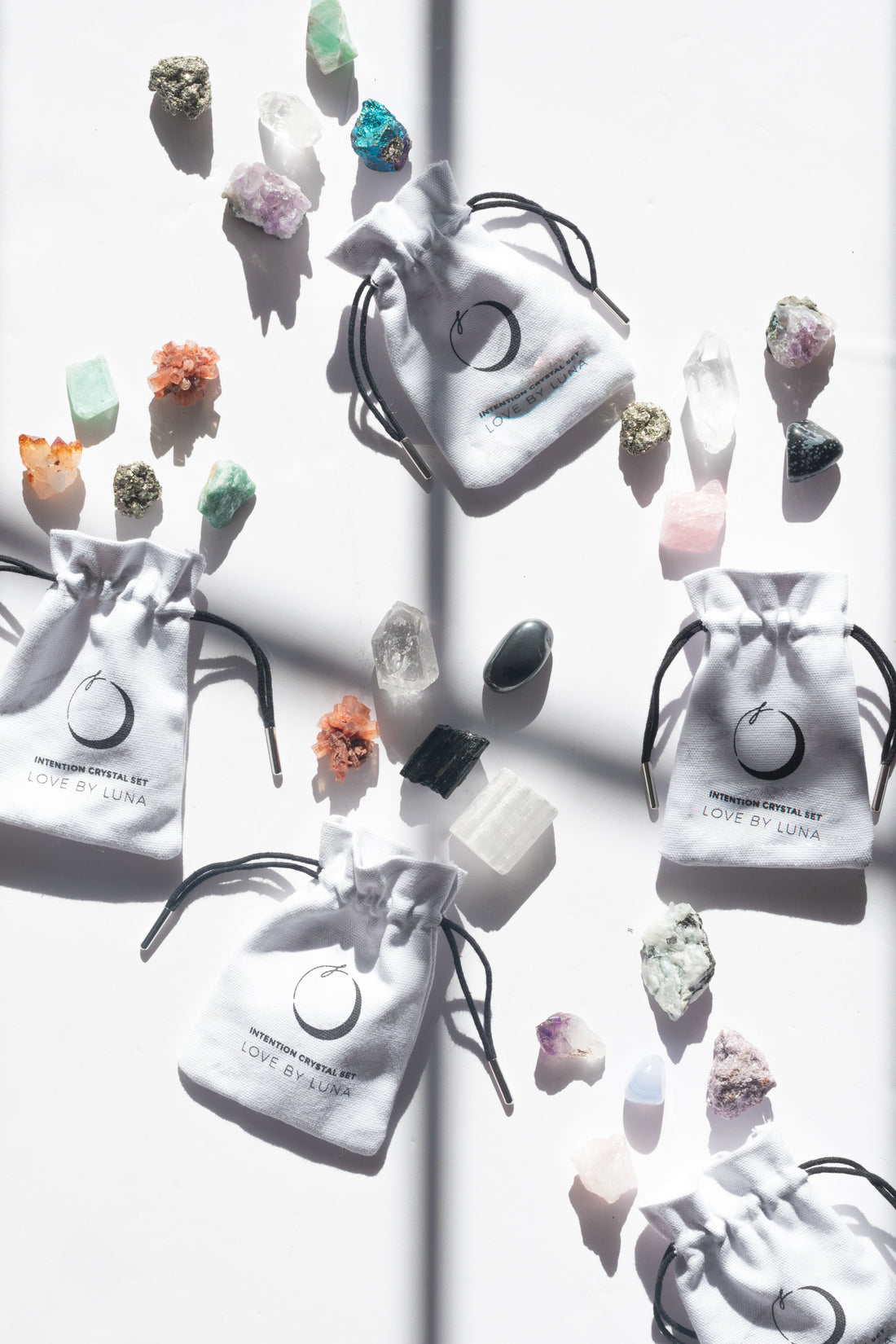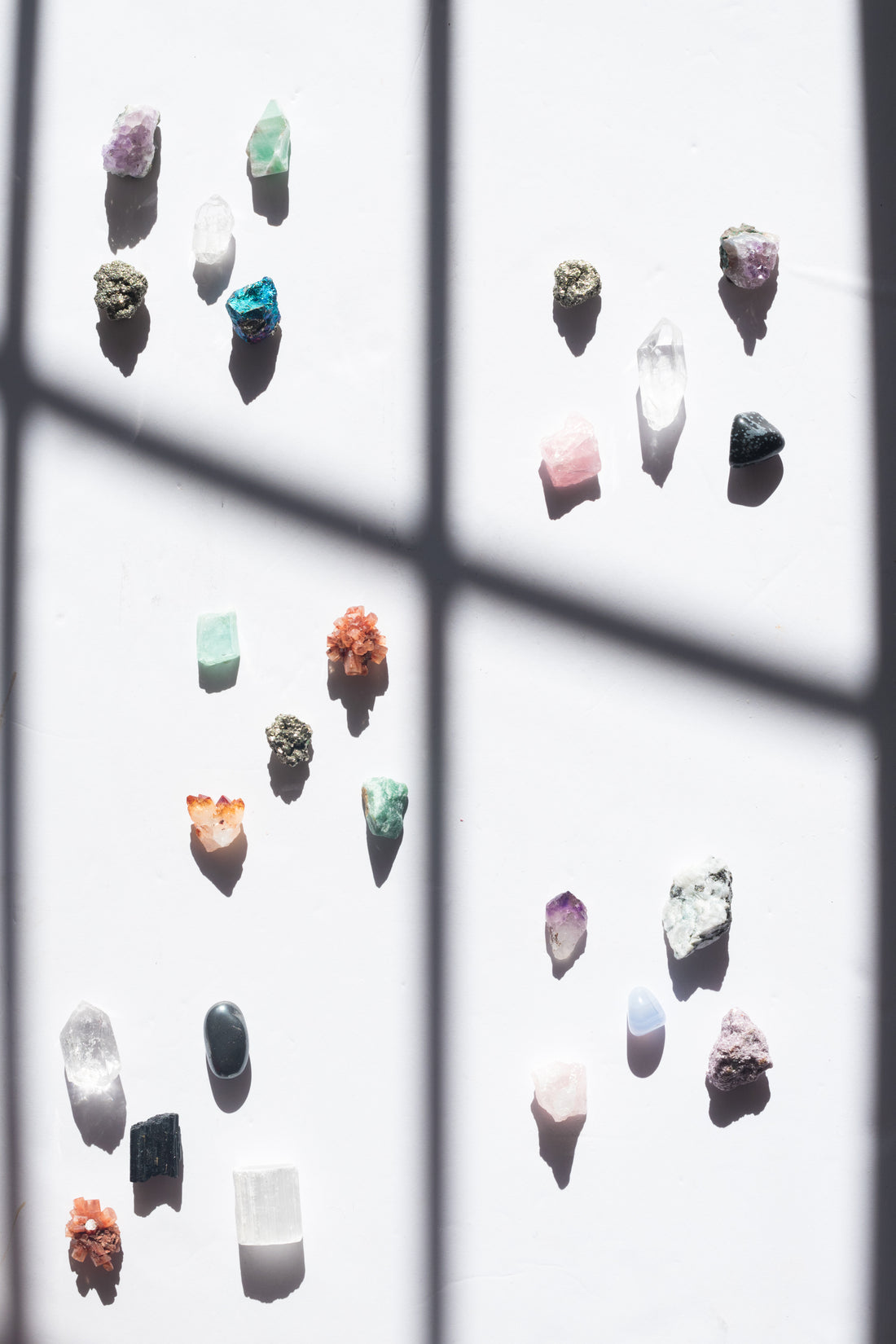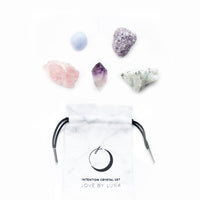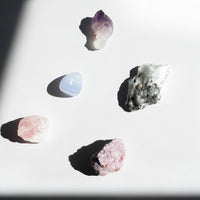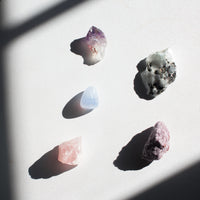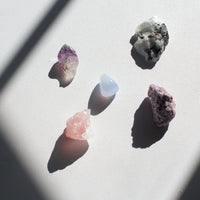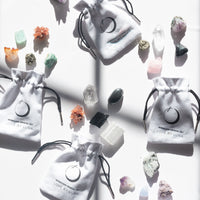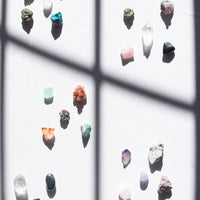 Soothe your mind and relax your body with this nourishing crystal set. Our Soul Soother Crystal Set was specially designed to encourage rest and instill inner peace. If you need a reprieve from the hustle and bustle of the day, use this set to transform your environment into your own personal sanctuary. From calming nerves to easing stress, this set supports you in slowing down and stepping into a place of serenity.  Featuring a combination of calming and cleansing stones, this set provides the perfect support for those dealing with frayed nerves or restless thoughts. 

Includes a marble drawstring pouch for protection and easy gift giving, along with an information card on each crystal's properties + usage tips. 

All crystals range between 0.75 - 1.25" average size and may slightly vary, as each crystal is unique. Our crystals are hand selected to ensure quality and are only purchased from reputable vendors who share our commitment to ethical sourcing practices.
☽ Rose quartz - for self-love, acceptance, and compassion
☽ Blue lace agate - for relaxation and releasing fears
☽ Lepidolite - for emotional balance and improved sleep
☽ Rainbow moonstone - for enhancing intuition
☽ Amethyst point - for purification and calming
Use each crystal individually or together in meditation, crystal grids, on your altar, & more.