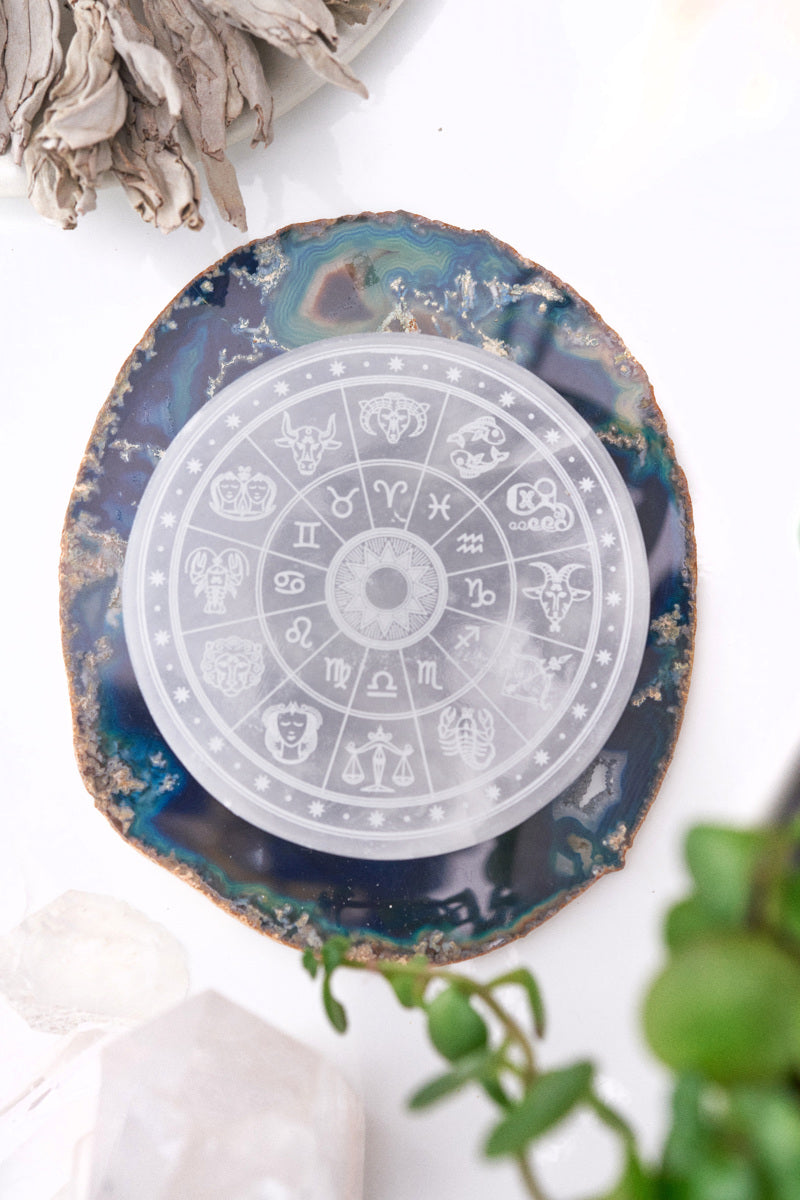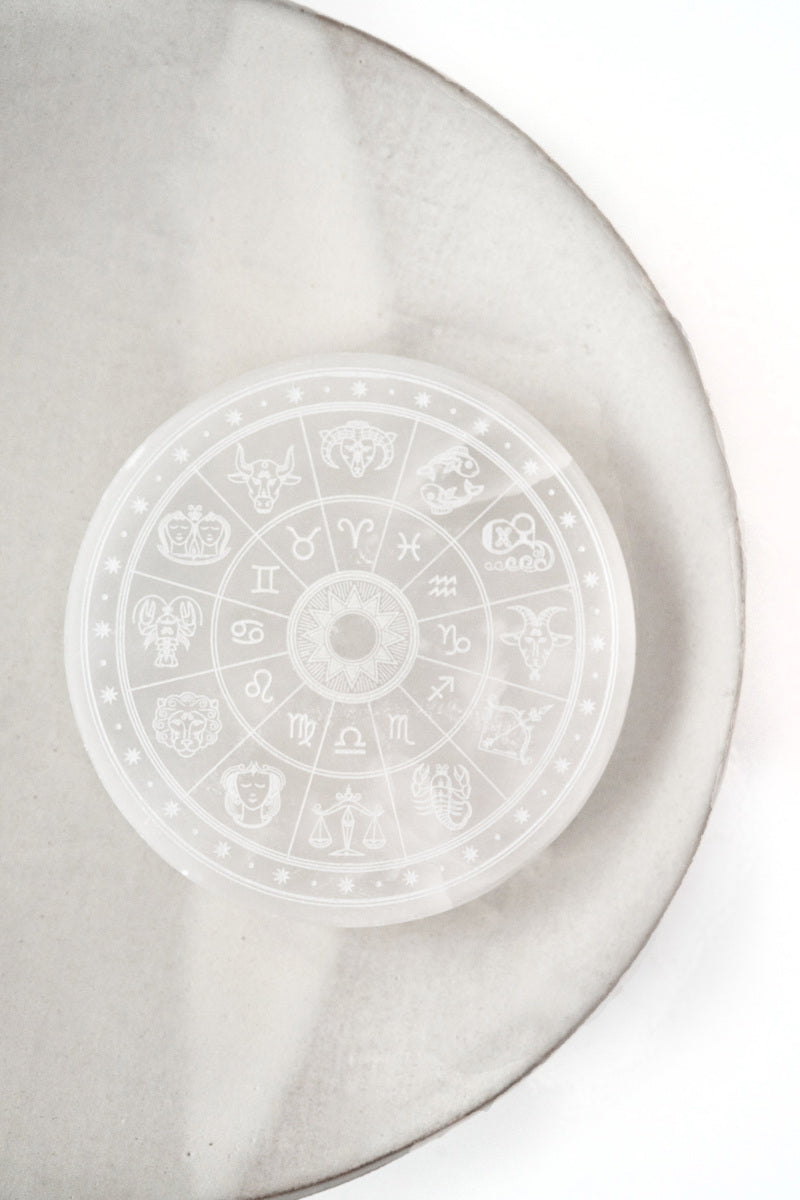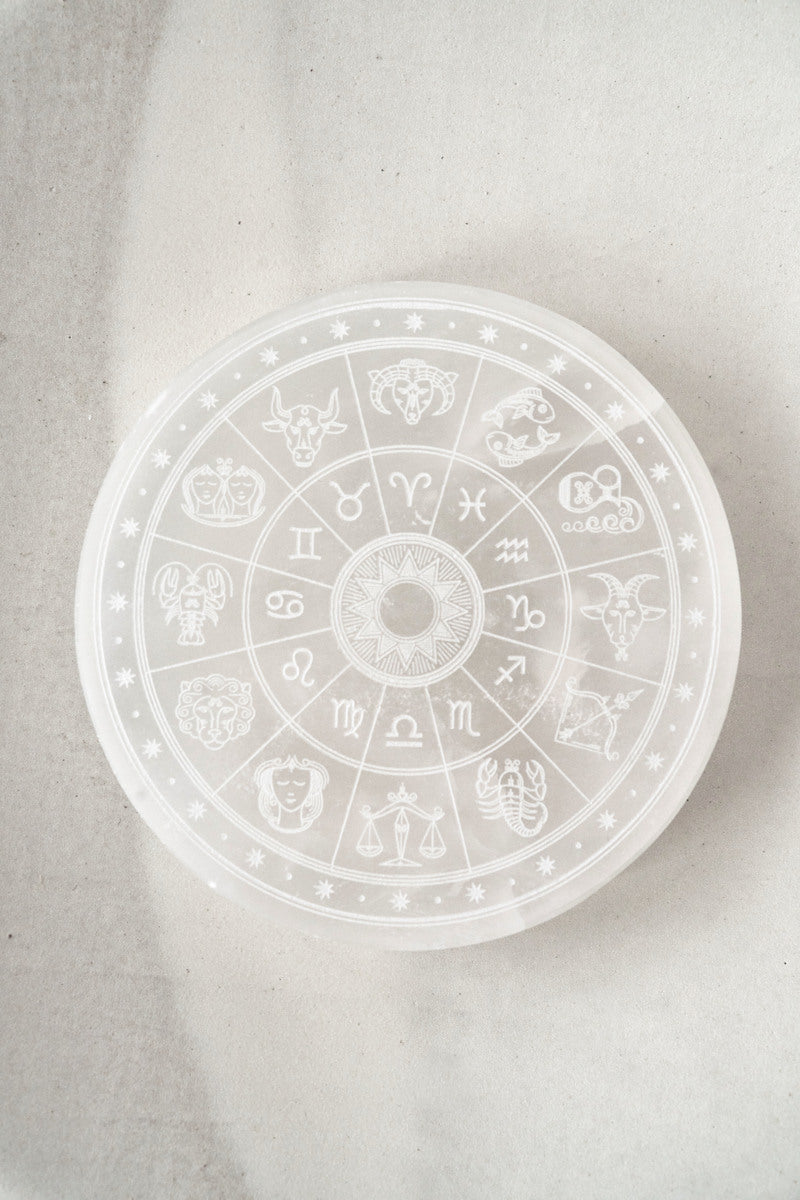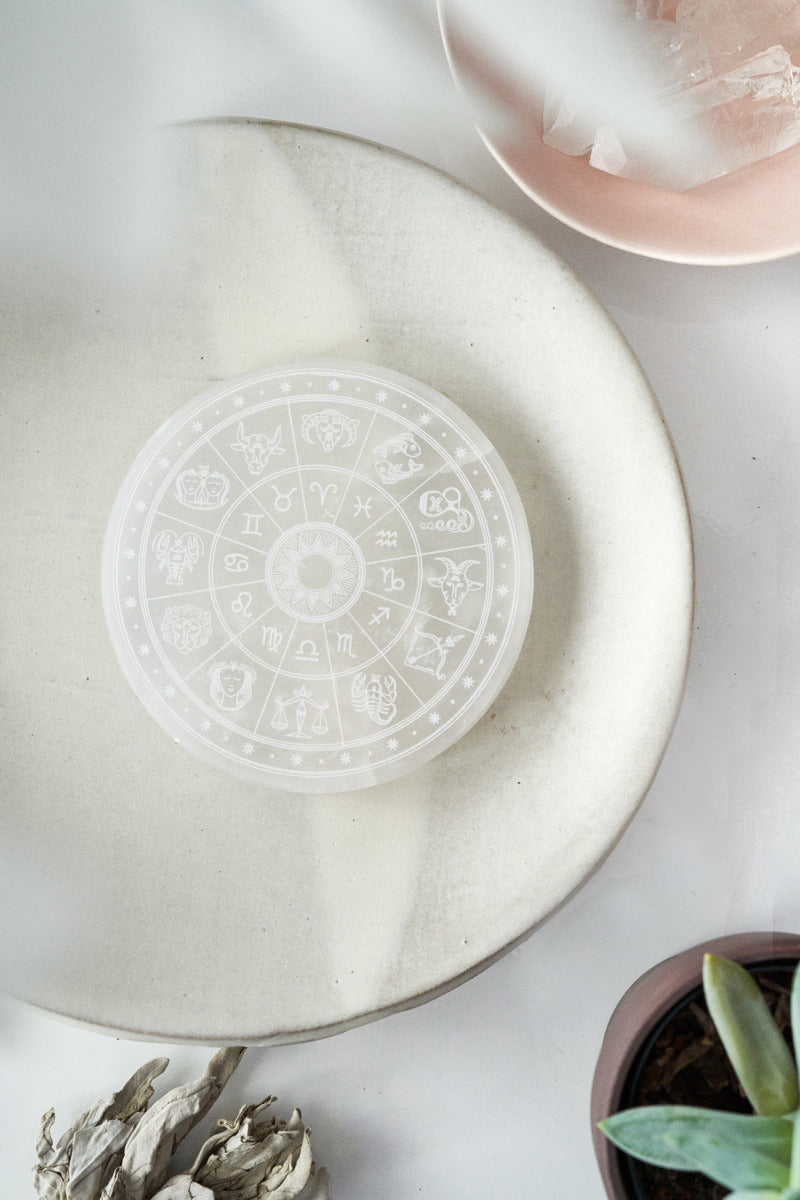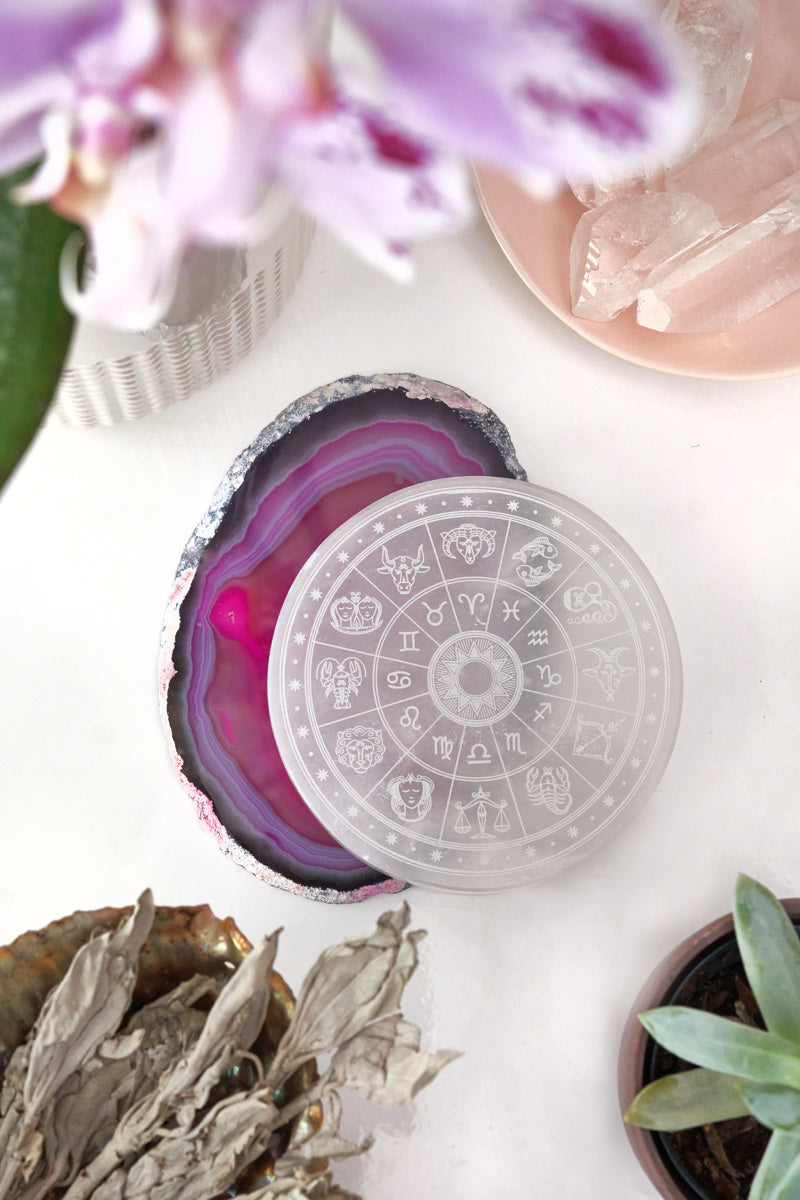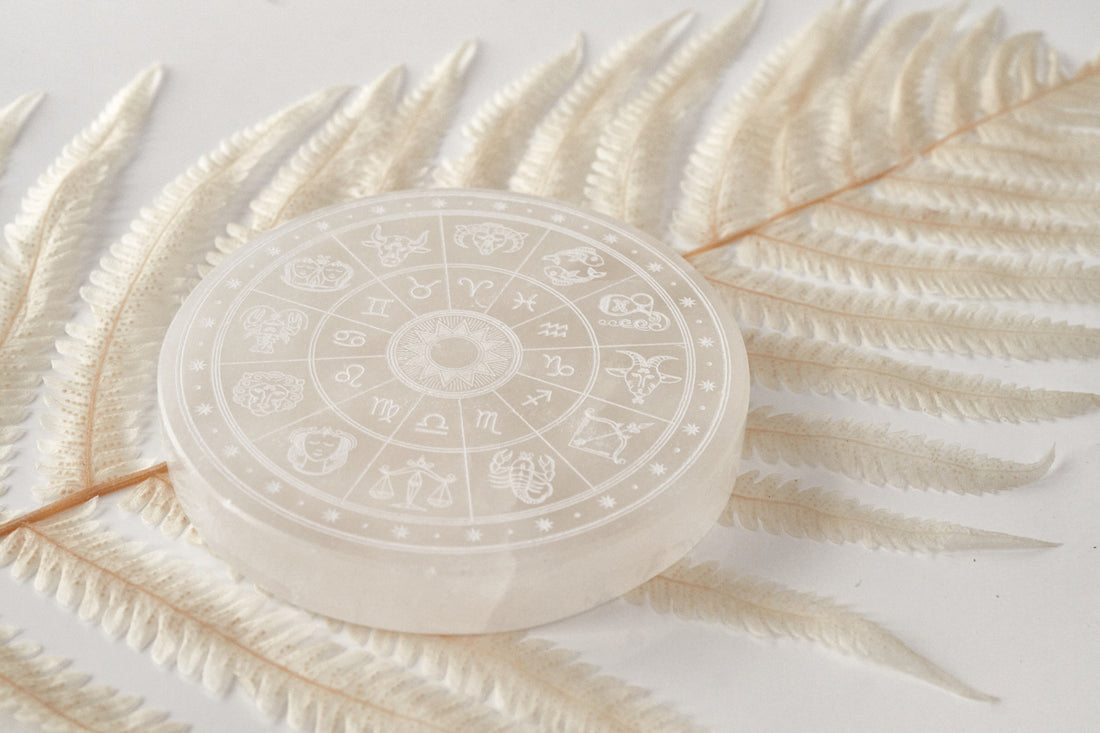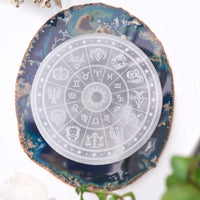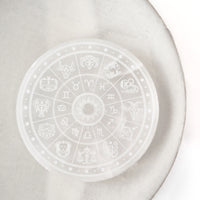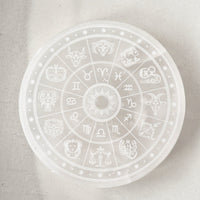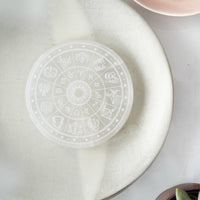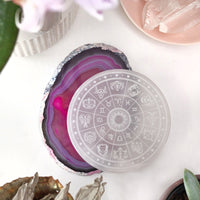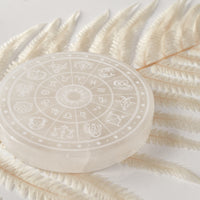 Selenite Zodiac Cleansing & Charging Disc
Take your love of selenite and astrology to the next level with this visually stunning piece. Our Selenite Zodiac Cleansing & Charging Disc (4") features detailed etchings of the entire zodiac wheel in ethereal, high quality selenite. This is a wonderful tool for cleansing and charging your stones, or creating gorgeous crystal grids for various intentions. We highly recommend creating a new grid at the start of each zodiac season to align with the cosmic currents and invite fresh energy into your home. The size of this disk is perfect for displaying and arranging smaller stones, around 1". Please note that stones are sold separately -- you can browse our available single stones here. 
Selenite is a must-have stone for any crystal collection, as its gentle purifying and renewing effects are not only effective at remove negative energy, but can also be used to amplify the properties of other stones. That said, selenite offers the best of both worlds in terms of charging and cleansing. Selenite is also unique in that it does not require cleansing itself. Treat yourself or a loved one to this amazing gift today!
Selenite is a wonderful companion for the manifestation process, as it clears away any old, stagnant, or negative energy that may be blocking your growth. It can also be used to cleanse and charge your other stones.

*4" size
*By Fractalista
☽ Keywords: Purification, peace, clarity
☽ Affirmation: My mind and energy are light, free, and clear.
☽ Chakra: Crown
☽ Element: Water
☽ Planet: Moon
☽ Zodiac Signs: Taurus, Cancer
☽ Vibration: Number 8
Water damages selenite, do not expose this piece to water.