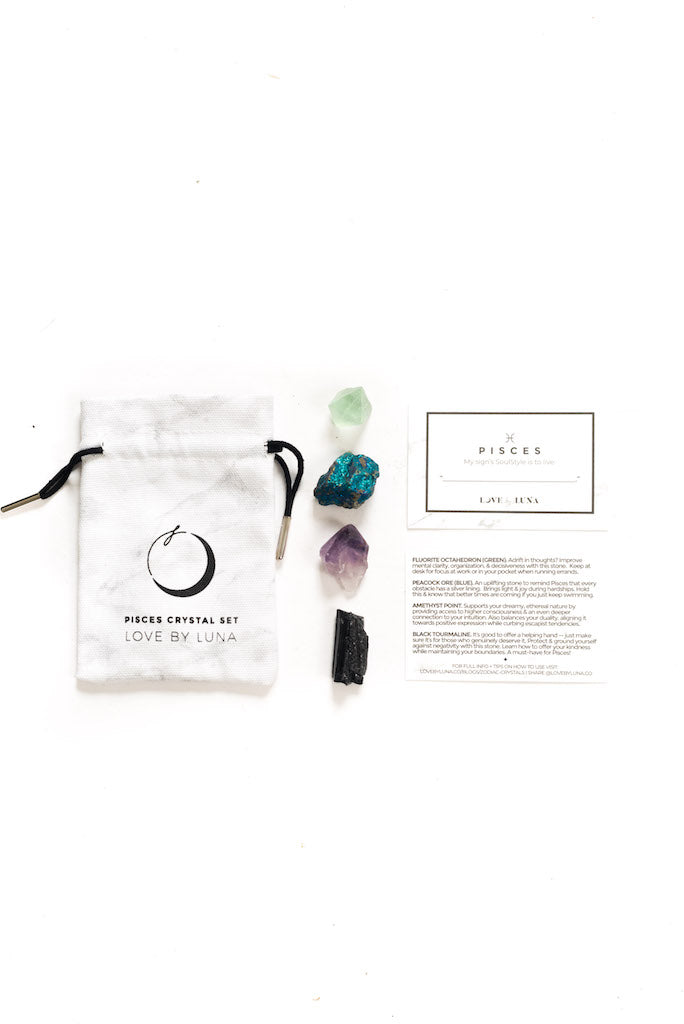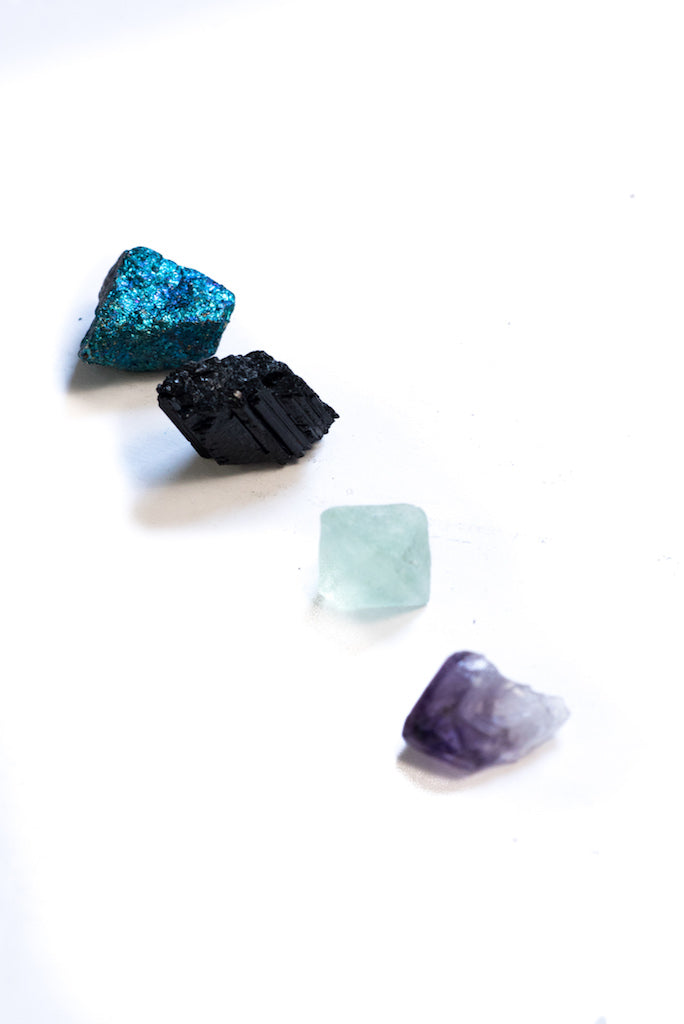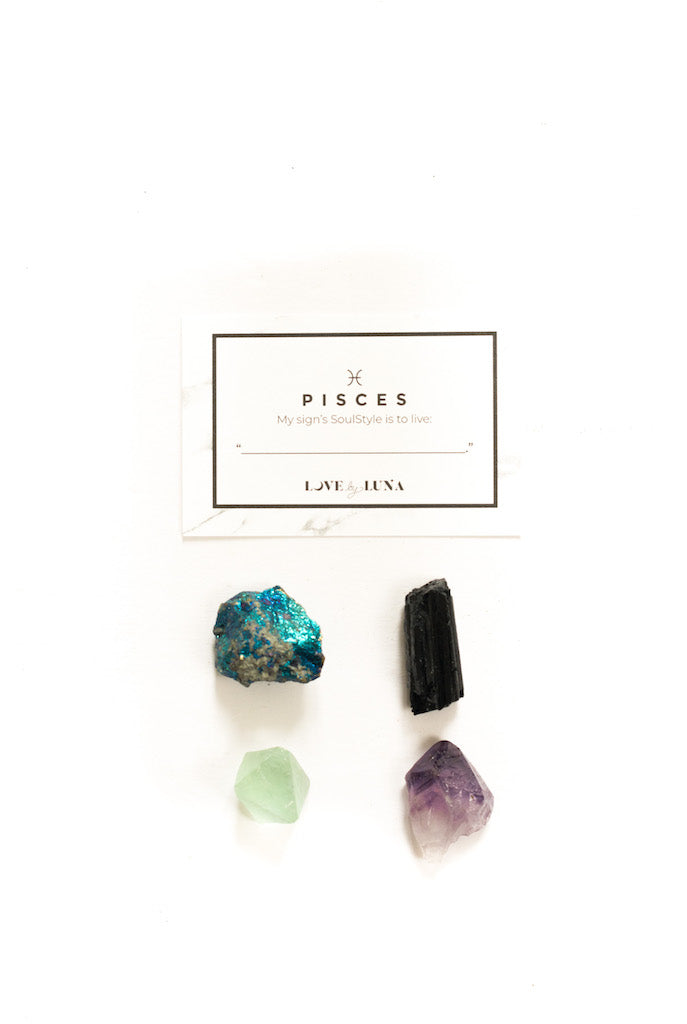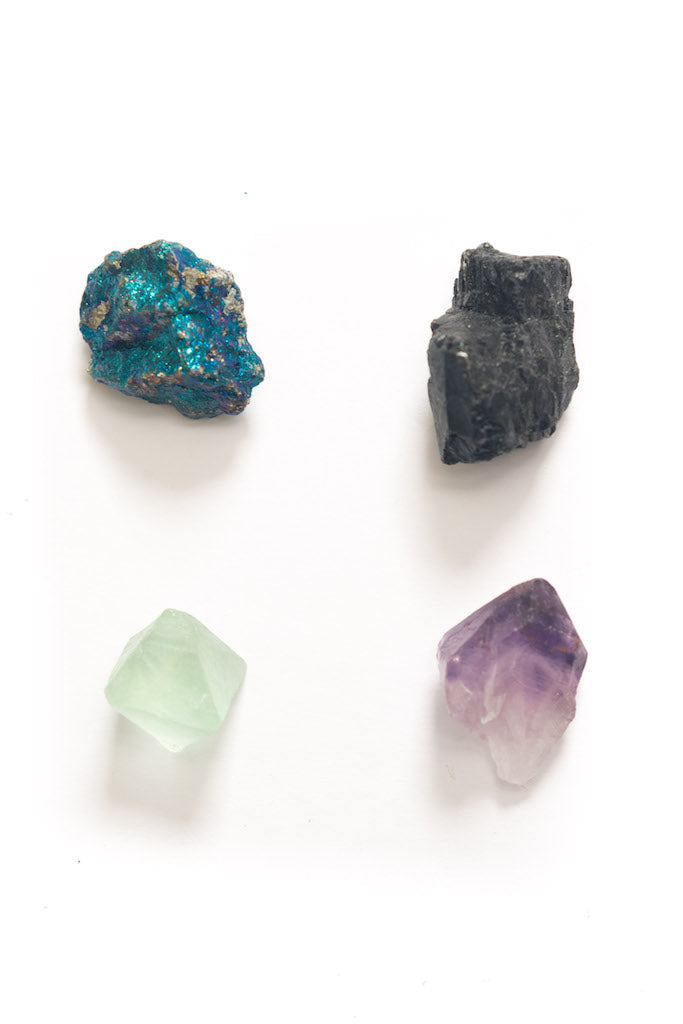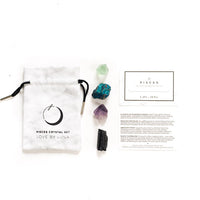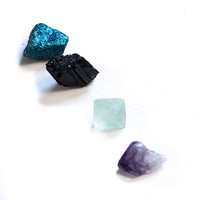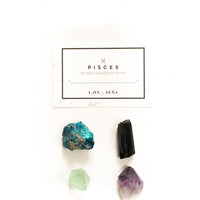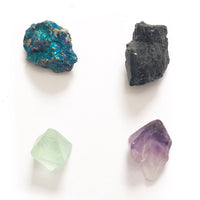 Our zodiac crystal sets are designed with your sign in mind. Featuring a gorgeous combination of 4 high quality stones, each set has been expertly curated to empower, balance, and support the unique energy of your sign. Comes with a marble print drawstring pouch for protection and easy gift giving, along with an information card on the properties of each crystal. Great for intention-setting, meditation, decorating your sacred space, and more. Makes a wonderful gift for any Pisces or those with strong Pisces placements!
All crystals range between 0.75 - 1.25" average size and may slightly vary, as each crystal is unique. Our crystals are hand selected to ensure quality and are only purchased from reputable vendors who share our commitment to ethical sourcing practices.
☽ Peacock ore - for upliftment and transitions
☽ Black tourmaline - for energetic protection and grounding
☽ Fluorite octahedron - for organization and mental clarity
☽ Amethyst point - for balance, intuition, and purification
Use each crystal individually or together in meditation, crystal grids, on your altar, & more.