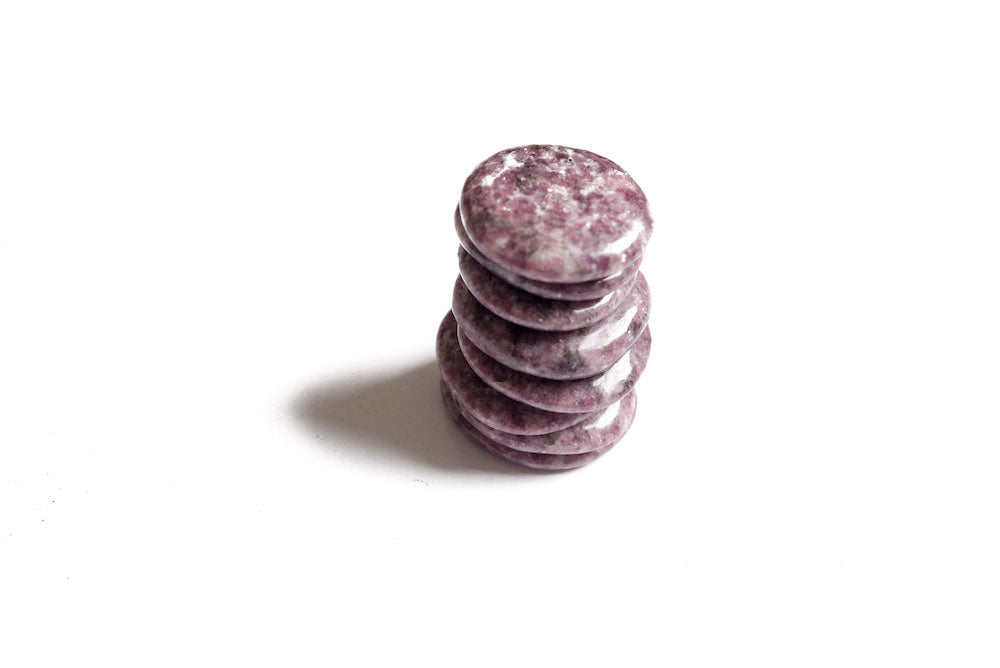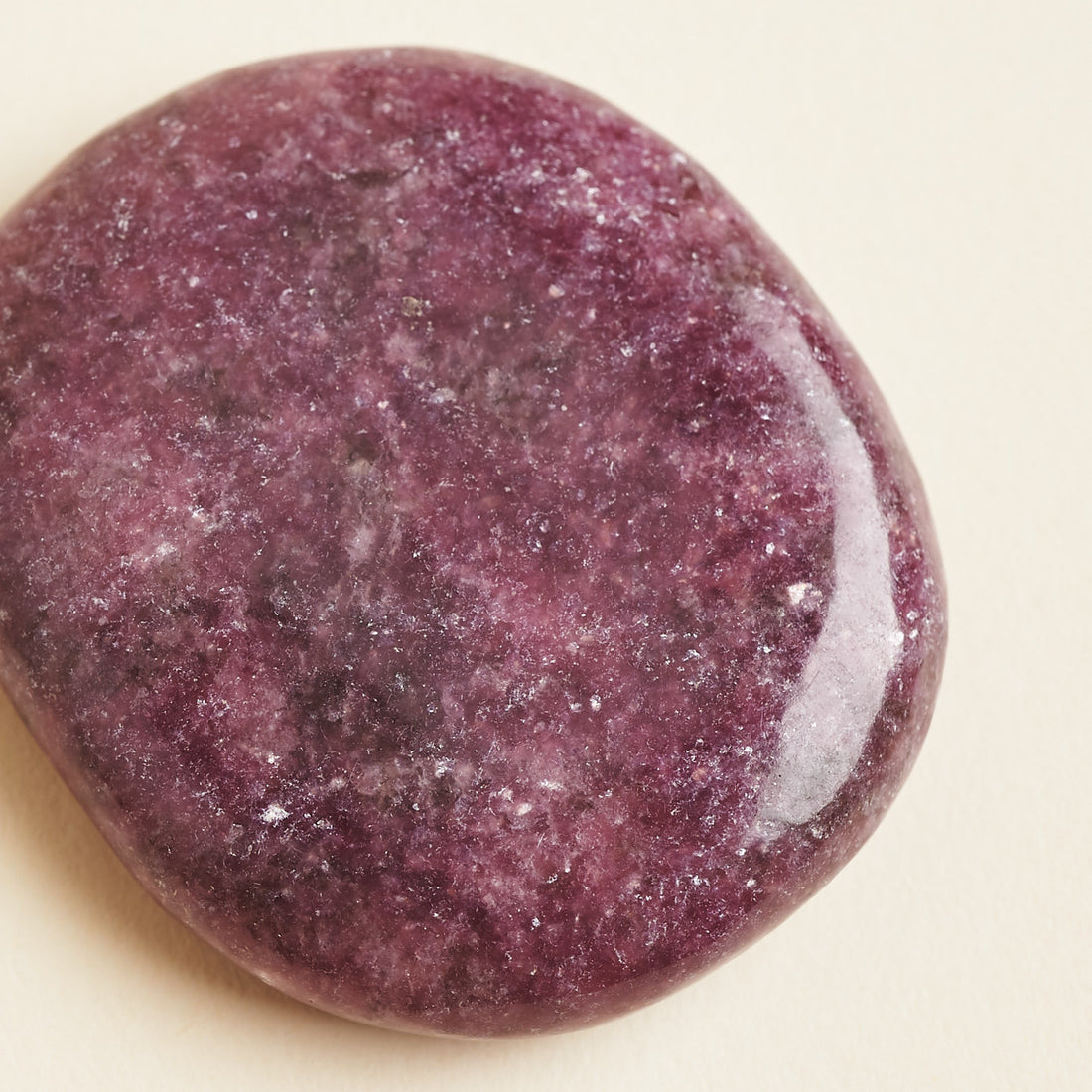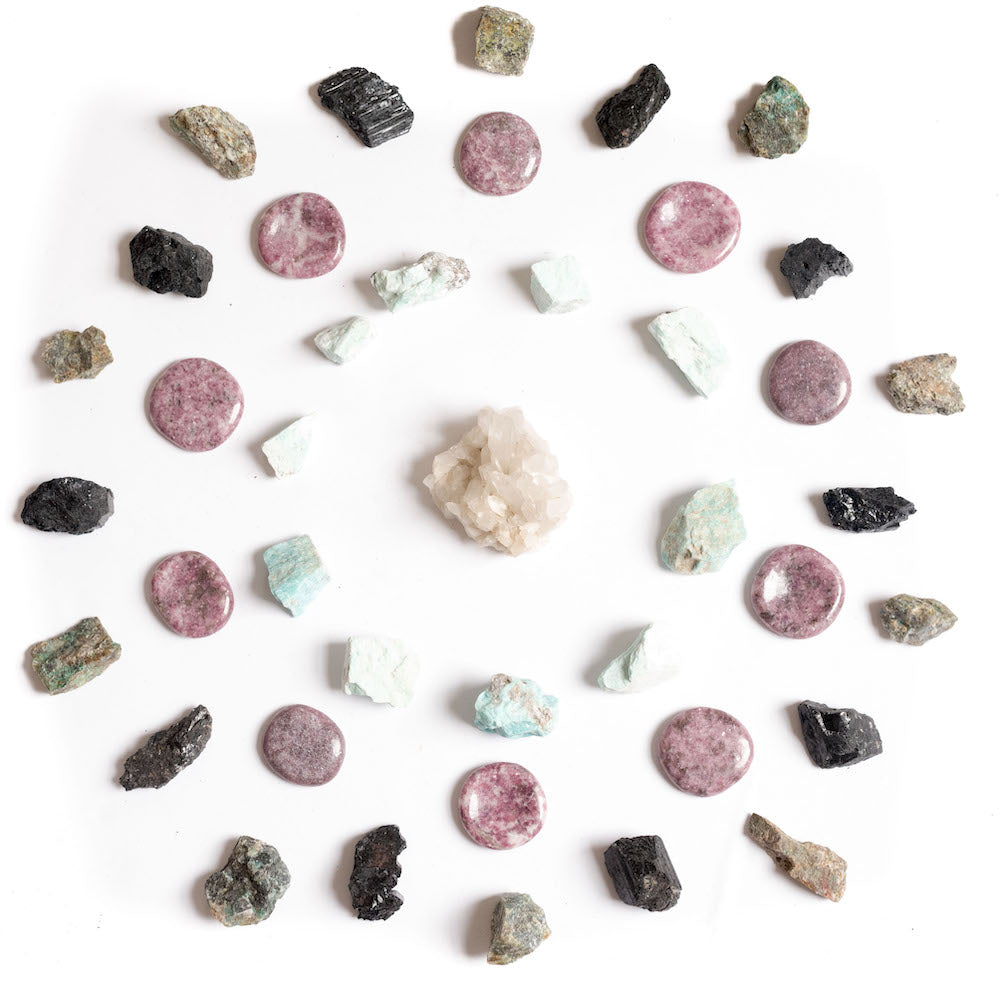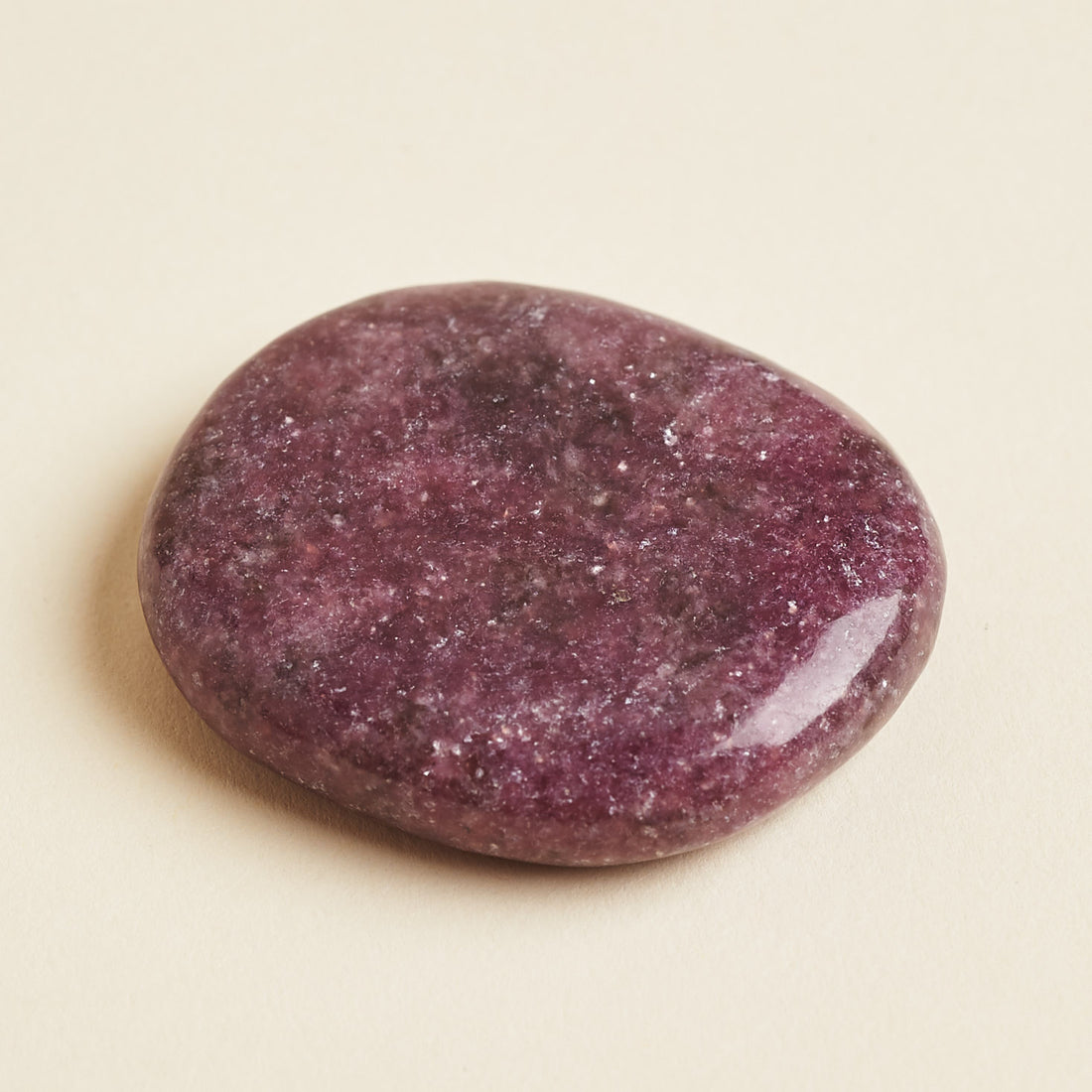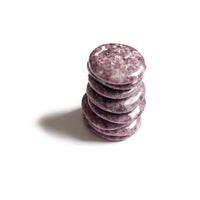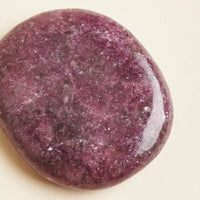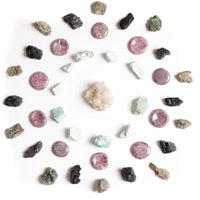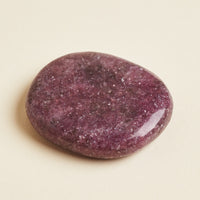 Banish bad vibes with lepidolite. Frayed nerves are no match for lepidolite. The soothing properties of this stone promote emotional balance and inner peace, encouraging one to gently return a place of tranquility and awareness. Fiery emotions and impulsive tendencies are swiftly quelled in the presence of this stone, as it allows one to focus on what is truly important to them (rather than reacting in the heat of the moment). Lepidolite can also be used to support sleep and rest. 
Additionally, lepidolite is known as a "stone of transition" and is wonderful at inducing gentle change. Use this stone to release old habits, outdated beliefs, and patterns that are no longer serving you. With this stone, you'll be able to gain insight into any past actions or negative situations and better understand why they happened so that you can move on.
This listing is for one polished lepidolite worry stone (1.0 - 1.5" average diameter). Since every stone is unique, please allow for slight variations in color and size. Our crystals are hand selected to ensure quality and are only purchased from reputable vendors who share our commitment to ethical sourcing practices.
☽ Keywords: Stress relief, transitions, emotional balance
☽ Affirmation: I exhale negativity and tension with each breath I take.
☽ Chakra: Third Eye, Crown
☽ Zodiac Signs: Virgo, Libra
☽ Vibration: Number 8