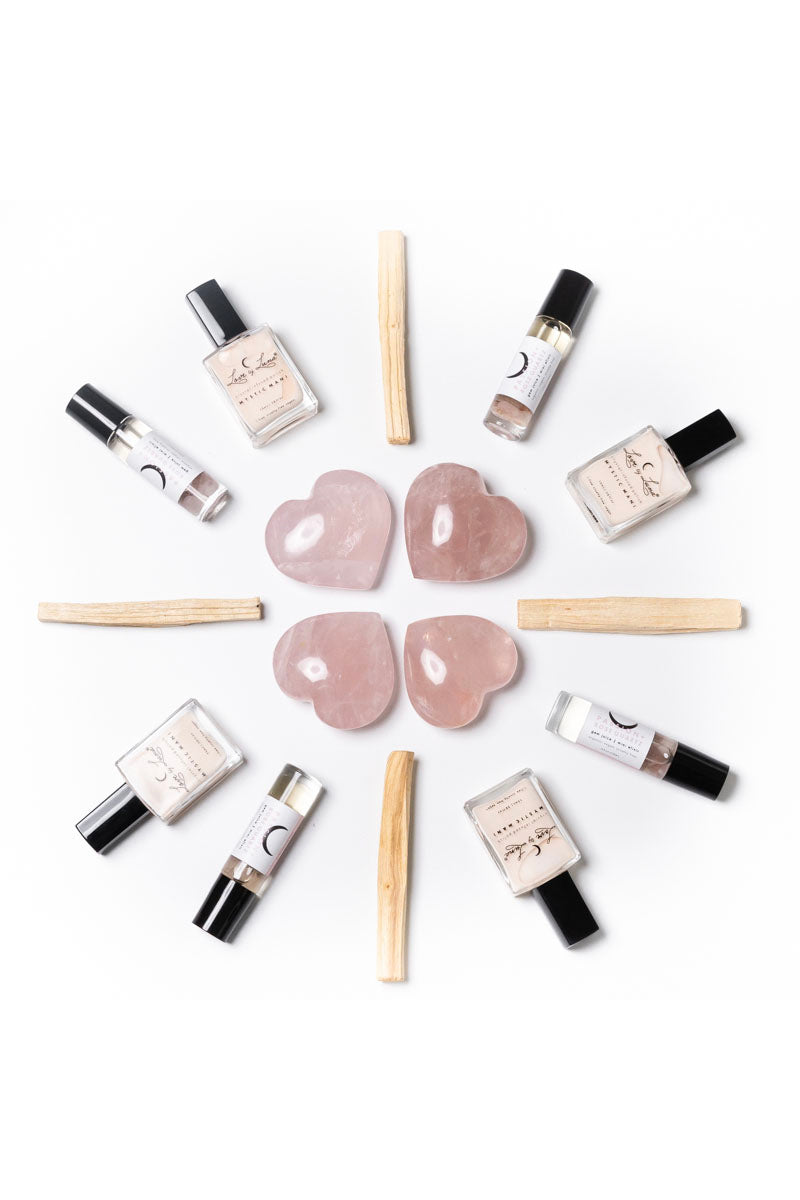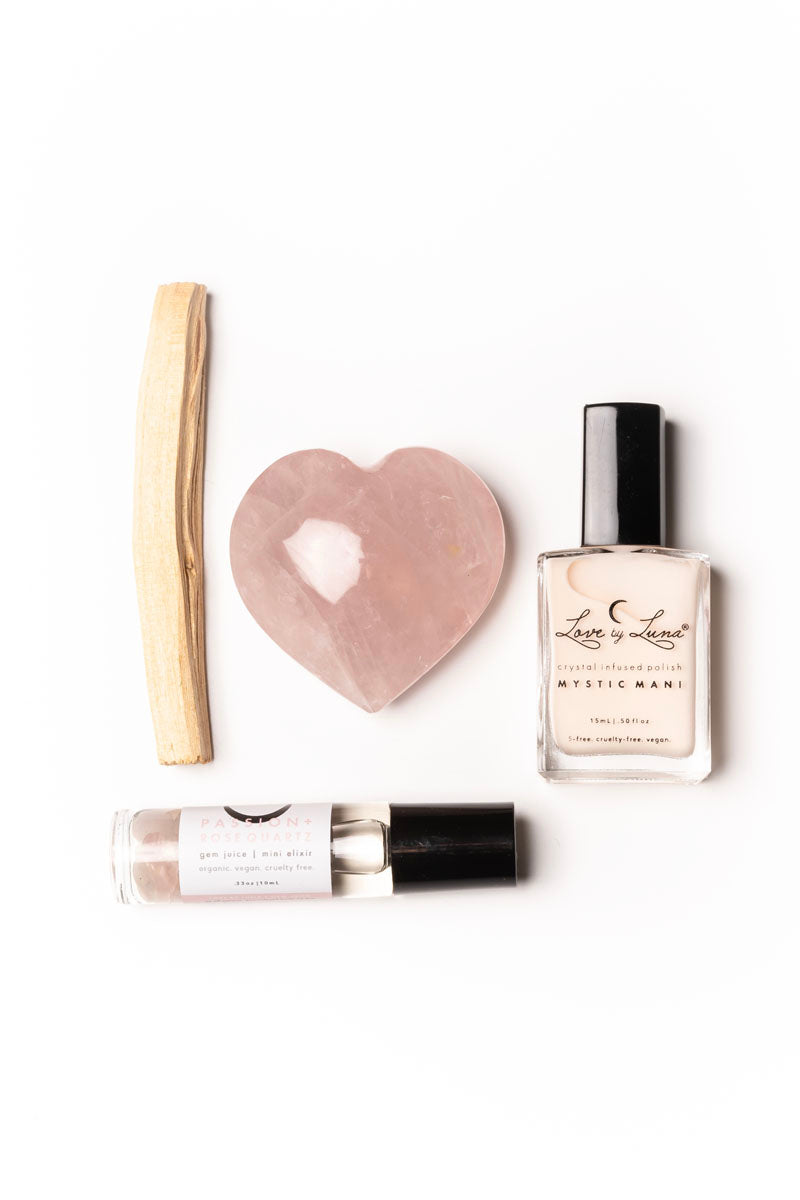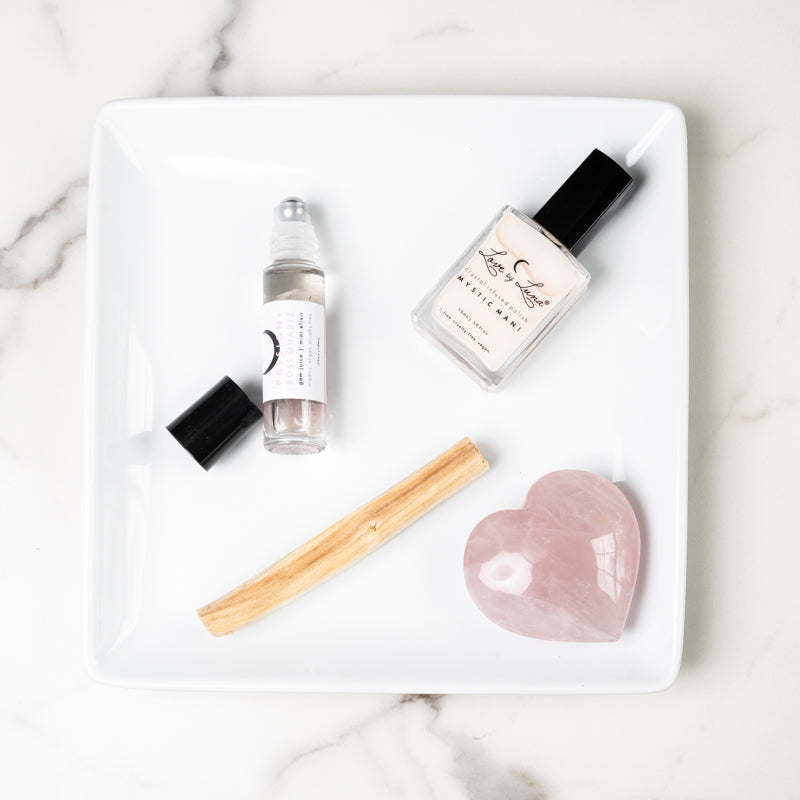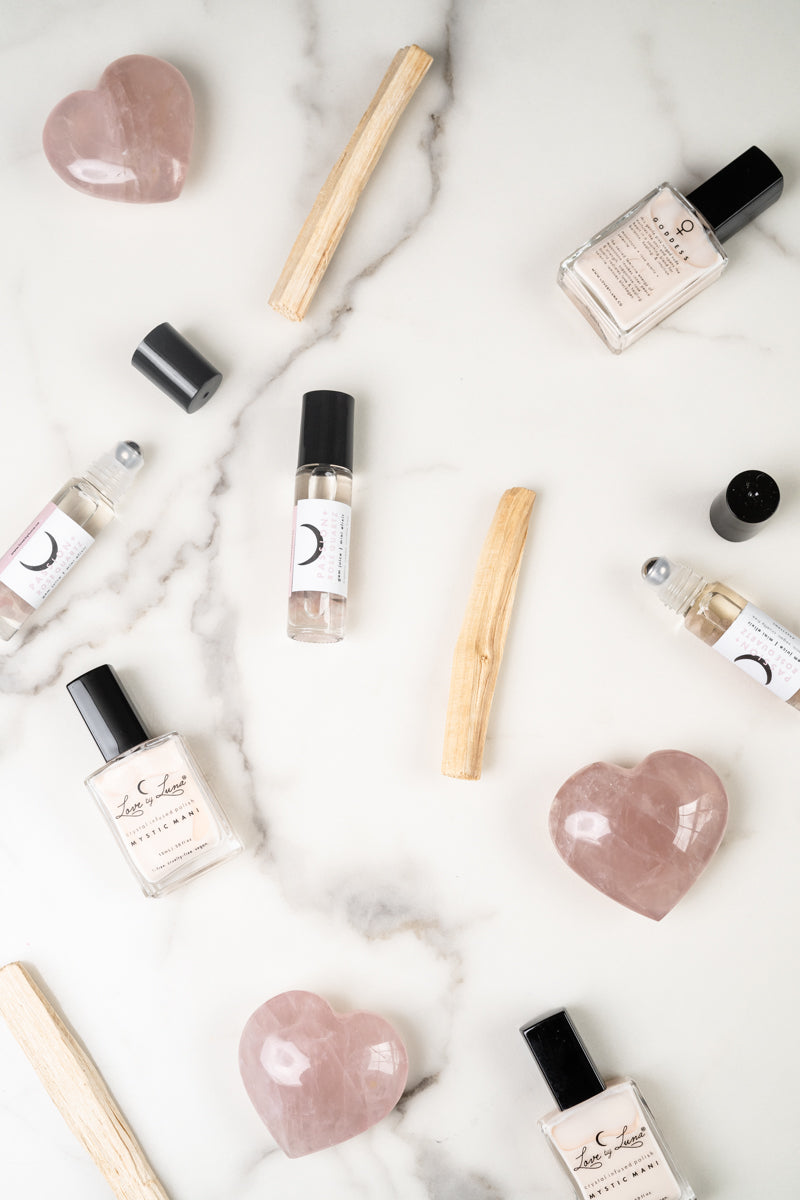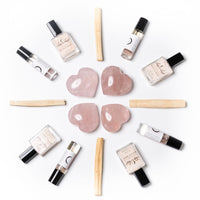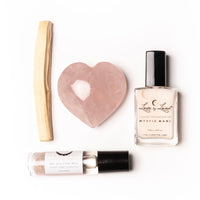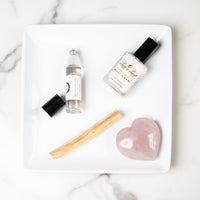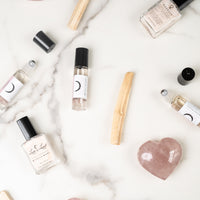 Indulge in a night of sacred self-care and self-love with our exclusive Love Letter Kit ($56 value).  This four piece kit features full sized Luna favorites such as our Passion + Rose Quartz Gem Juice Rollerball and crystal-infused Goddess Nail Polish, along with a piece of sustainably sourced Palo Santo and breathtaking, large Rose Quartz Crystal Heart (3").  These limited kits (only 20 made), were assembled during the Full Moon in Leo (Feb 8th, 2020), giving this special assortment of products a powerful boost of energy for setting any love-related intentions. 
Whether you are seeking to invite love and compassion into your life, or are looking to mend old emotional wounds, this kit is perfect for opening and healing the heart chakra, sparking passion, encouraging forgiveness, and restoring a confidence that truly glows.  Gift this to yourself or a loved one for a nurturing and renewing experience that deeply resonates with the heart. 
Details:

☽ 1 Large Polished Rose Quartz Heart (3") - amazing to use in any heart meditations or bath rituals
☽ 1 Passion + Rose Quartz Gem Juice Rollerball (10ml) - invigorate the senses with this sensual oil blend for enhancing passion, romance, and vitality 
☽ 1 Piece Sustainably Sourced Palo Santo - smudge your space with the light, sweet scent of Palo Santo to release negativity and stagnant energy 
☽ 1 Goddess Nail Polish (vegan, 5-free, cruelty-free, made in the US) - take the healing power of crystals with you on the go with this lovely blush tinged nude shade that contains micronized rose quartz and selenite while complimenting all skin tones.