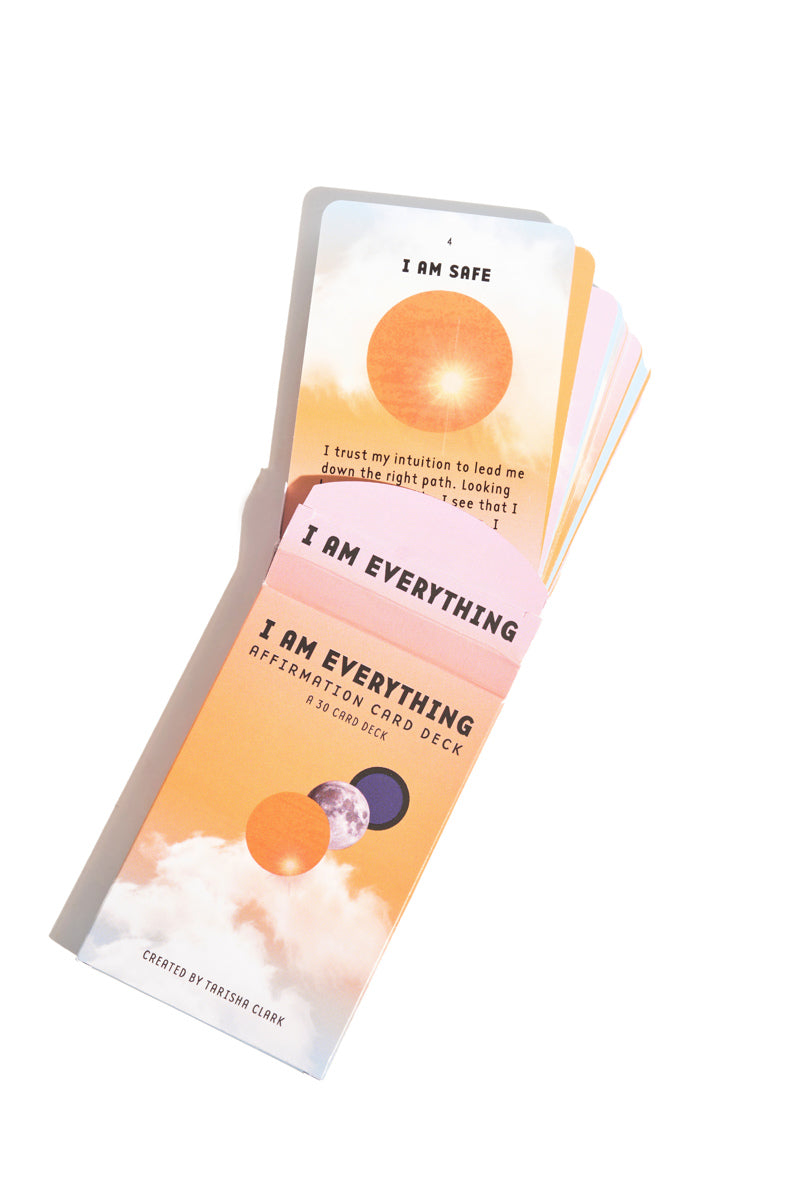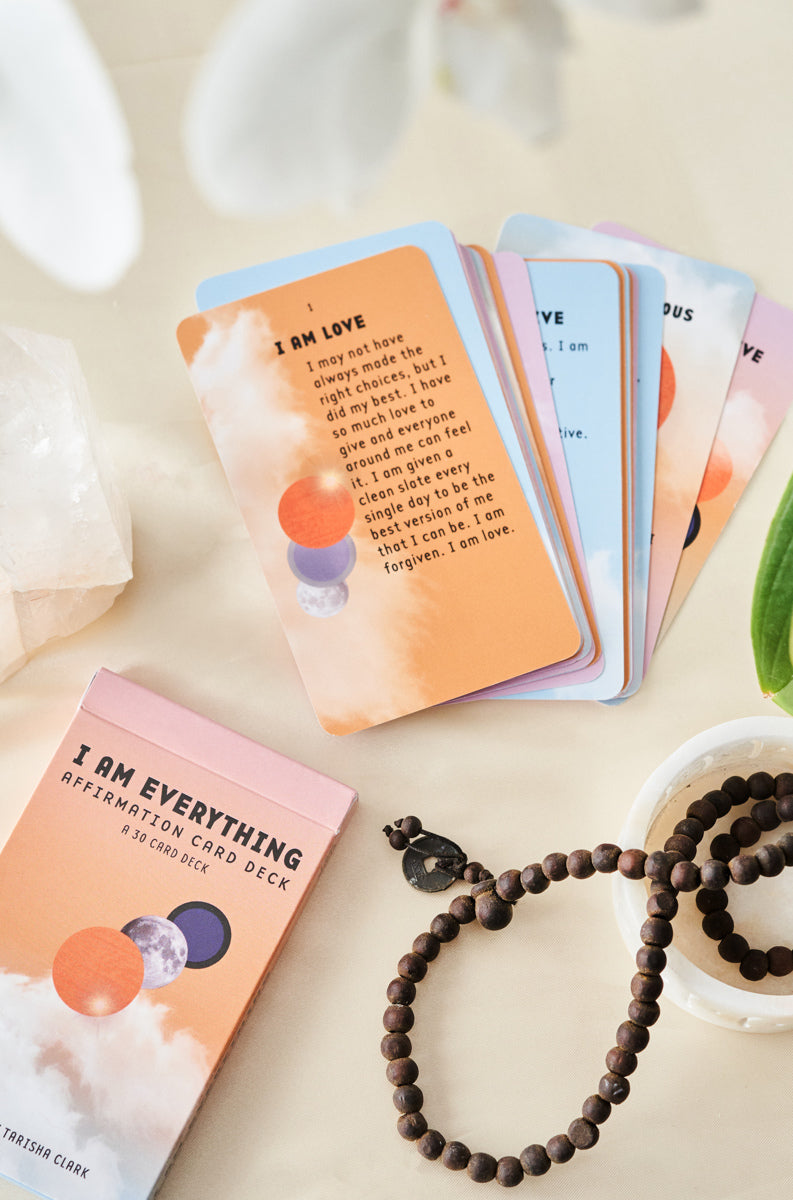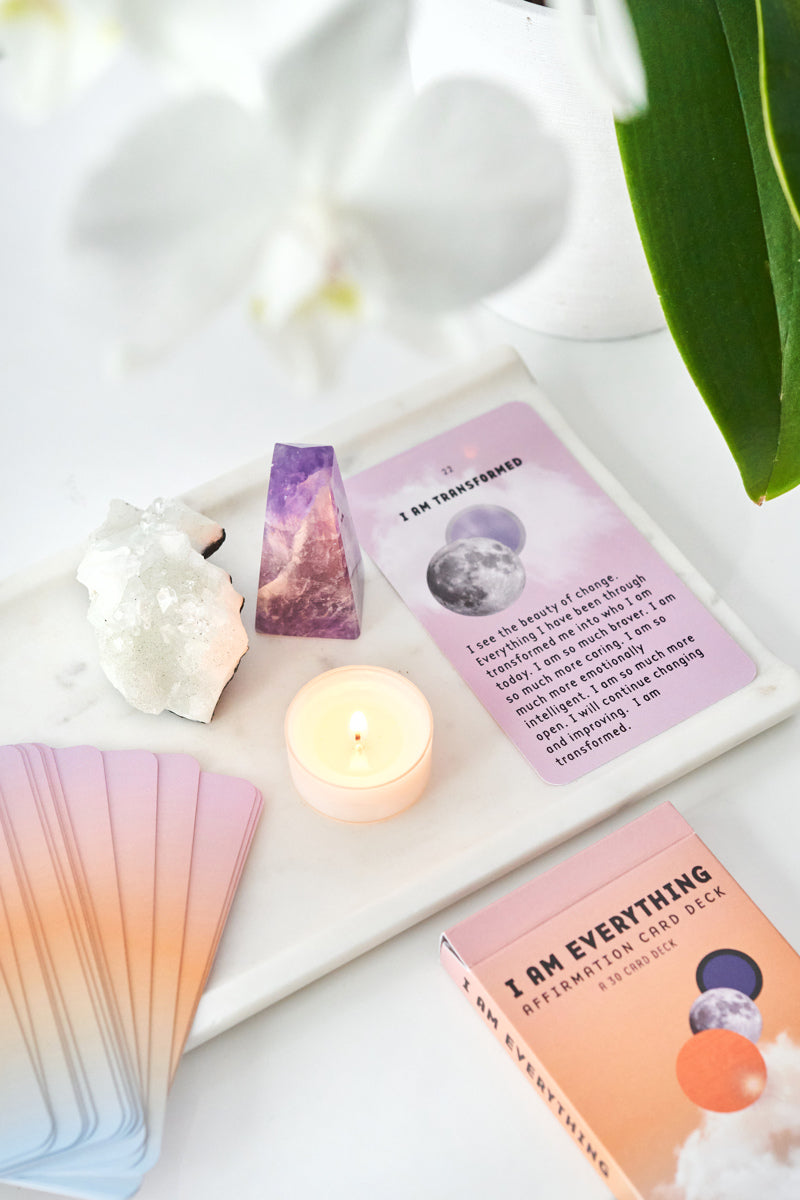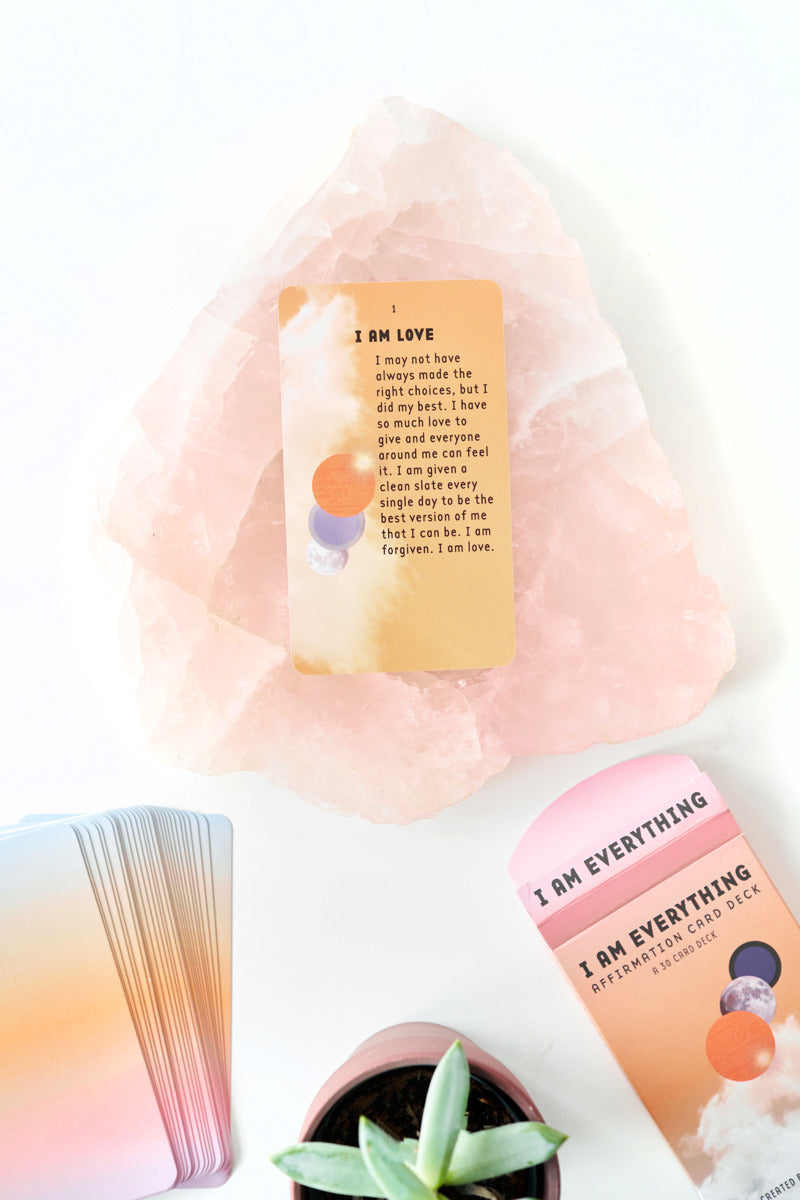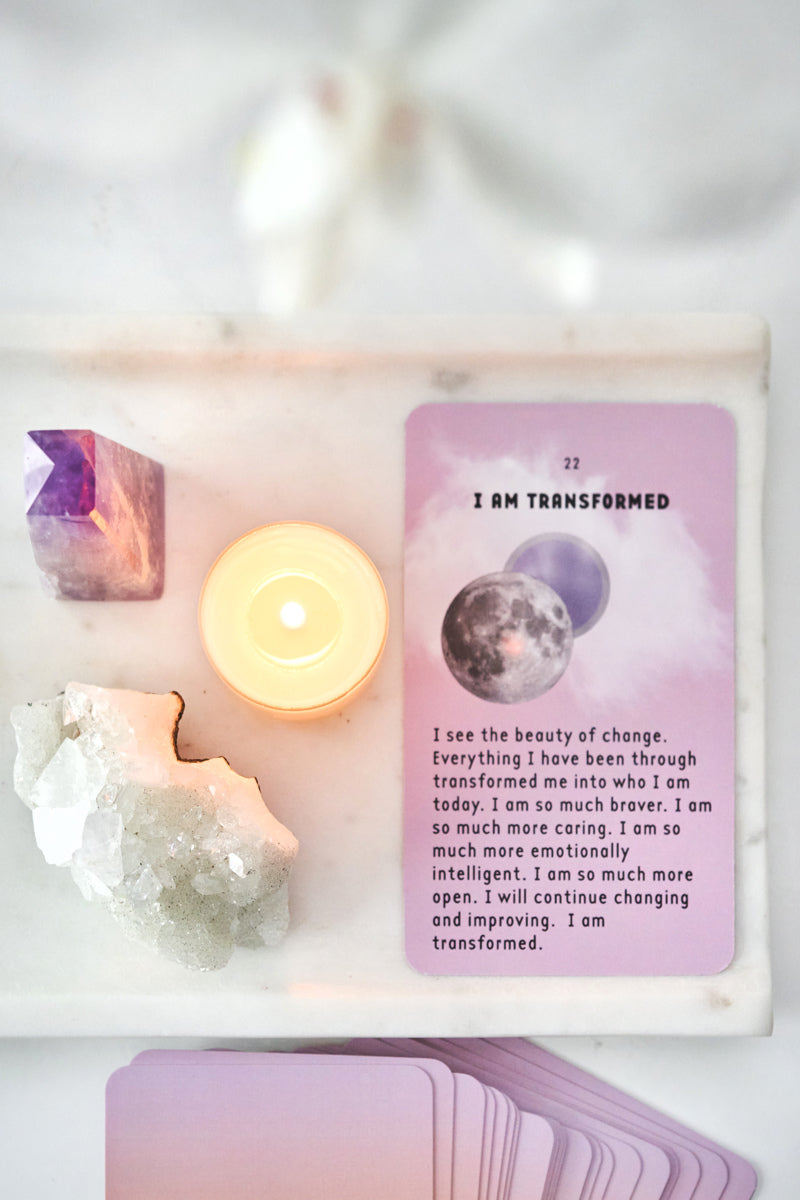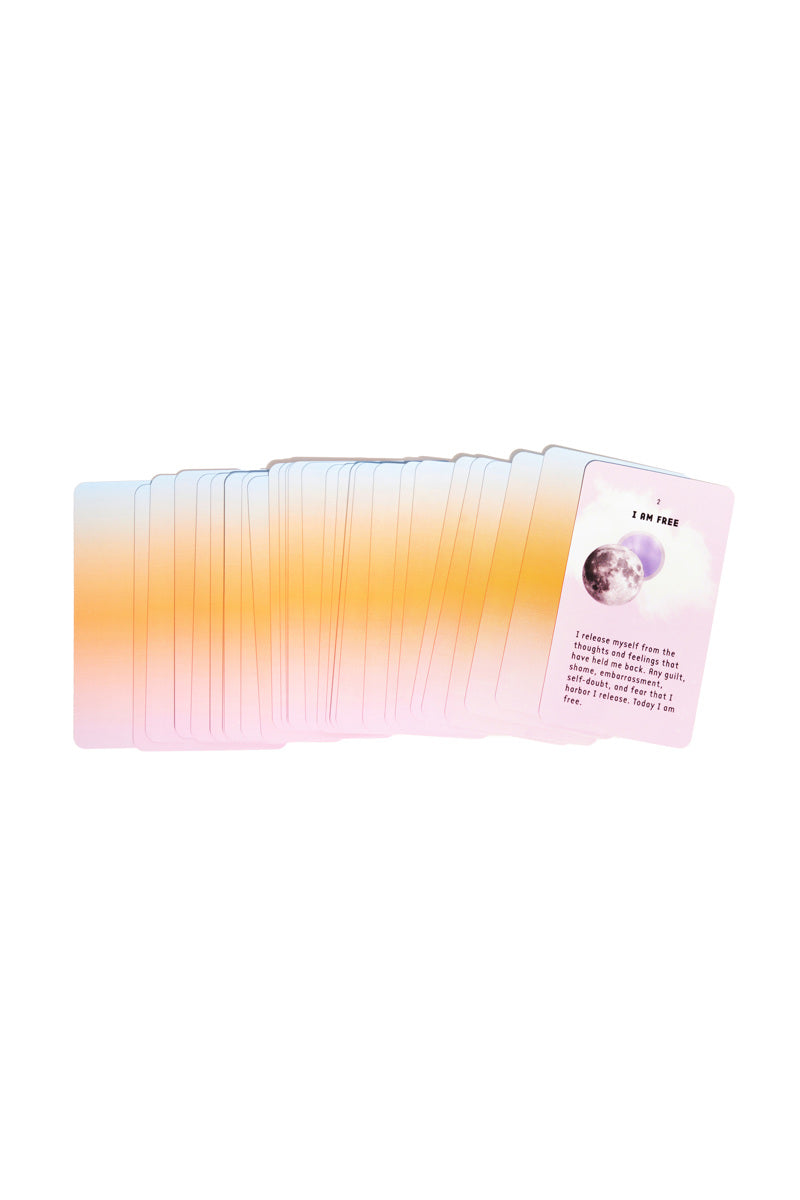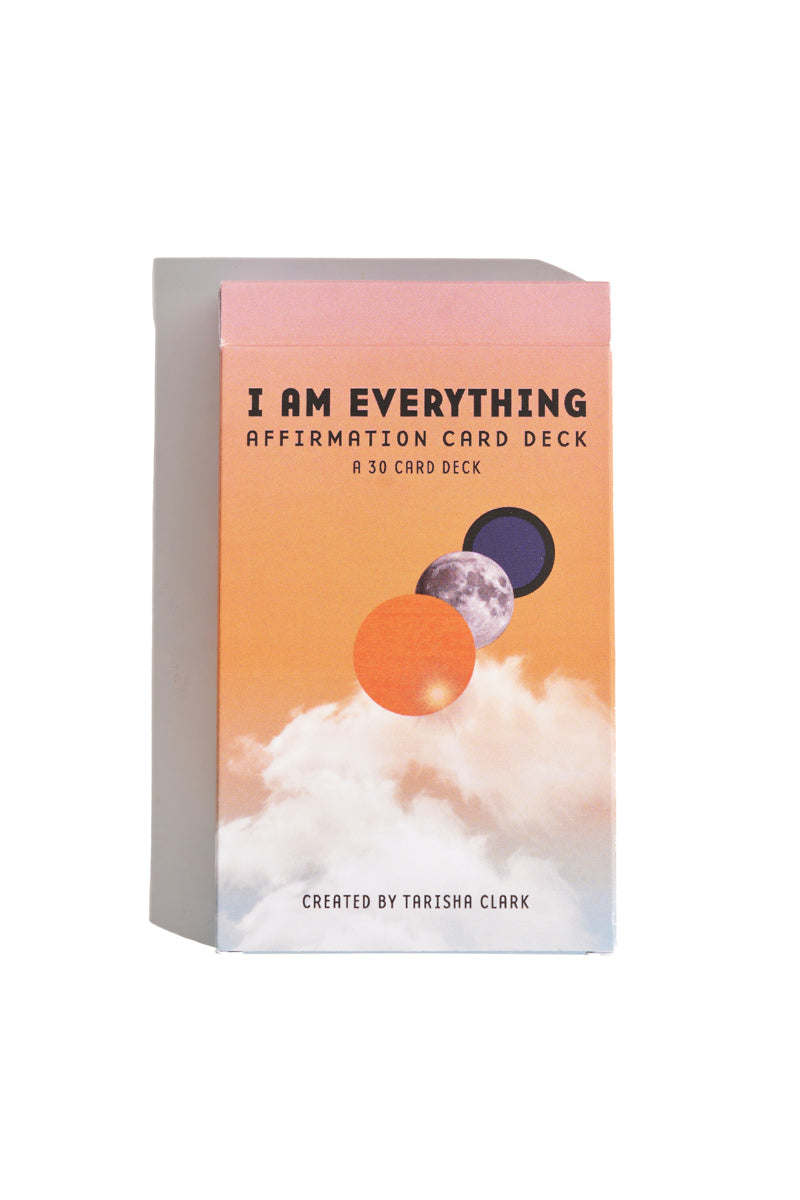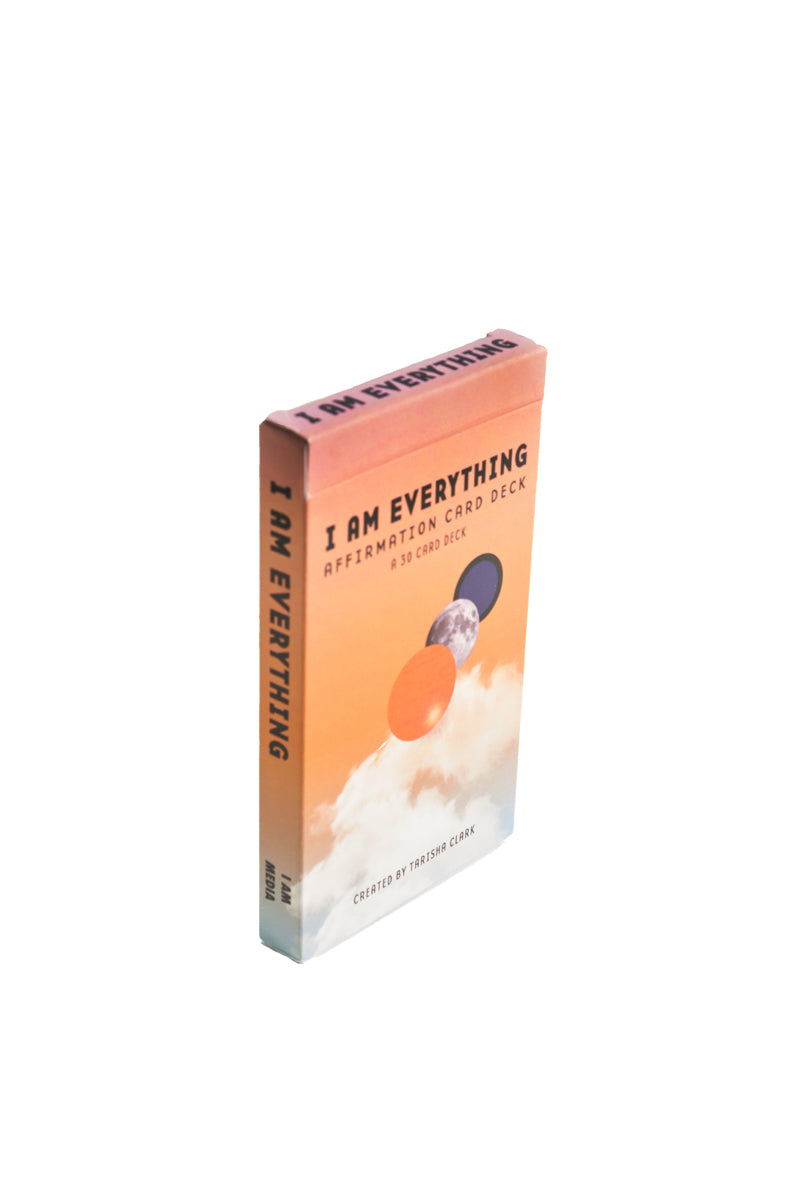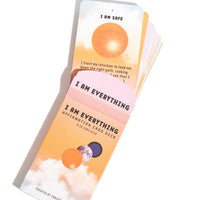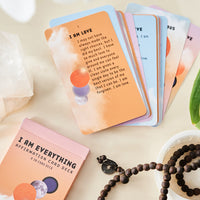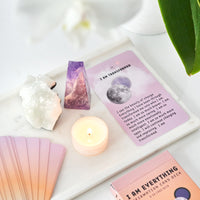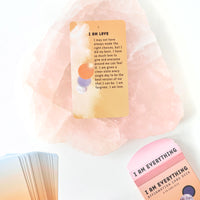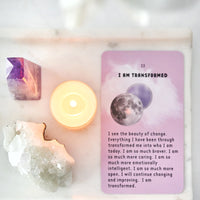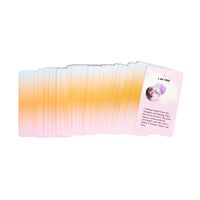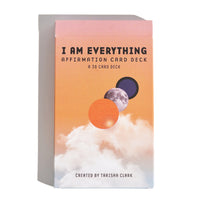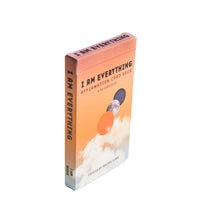 I Am Everything Affirmation Card Deck
Your words are powerful, don't be afraid to use them. Featuring 30 gorgeous affirmation cards printed on high-quality, durable card stock, the I Am Everything Affirmation Card Deck helps to reinforce positive thoughts through a variety of powerful "I am" phrases. If you frequently struggle with negative self-talk, these cards are an excellent way to dissolve negativity, shift your vibration, and remind you of all your amazing qualities. 
☽ Measurements: 4.75" L x 2.75" W x 1" H
☽ Recommended for adults and teens
☽ By Tarisha Clark from I Am & Co
Shuffle your deck each morning and pull one card. Repeat the affirmation aloud to start your day on the right foot. You can also pull a card whenever you feel called to!