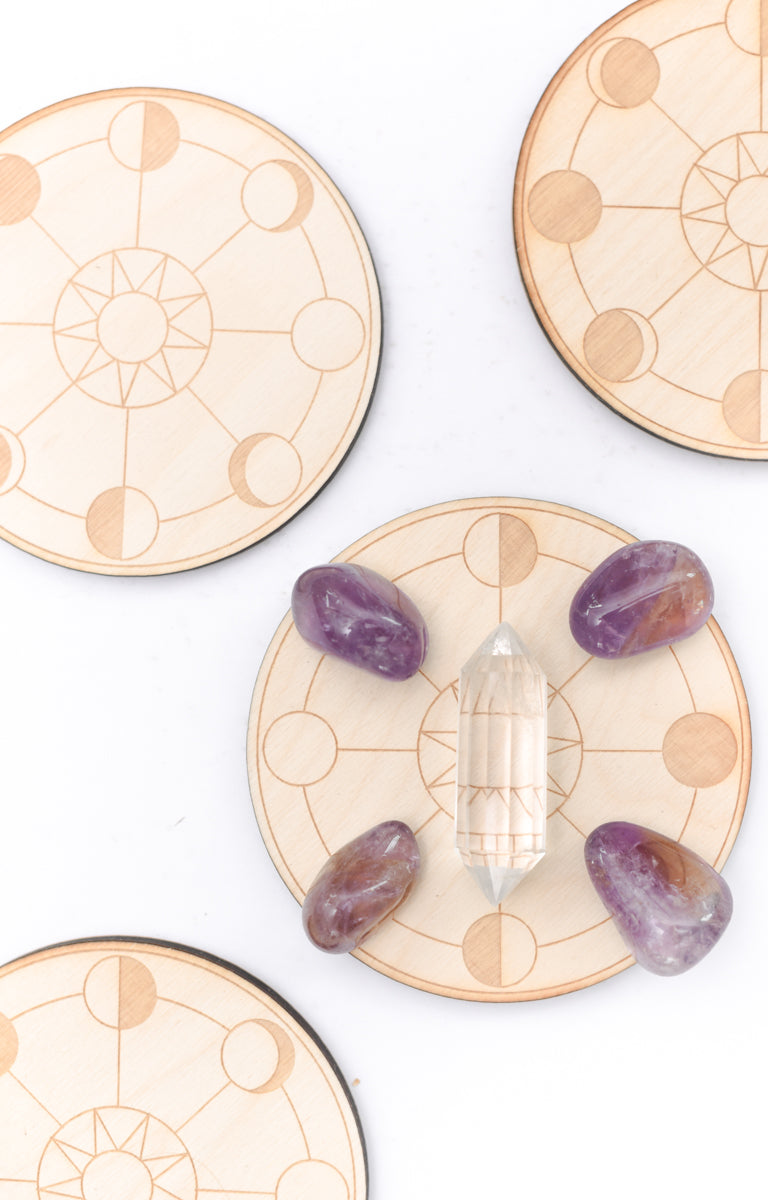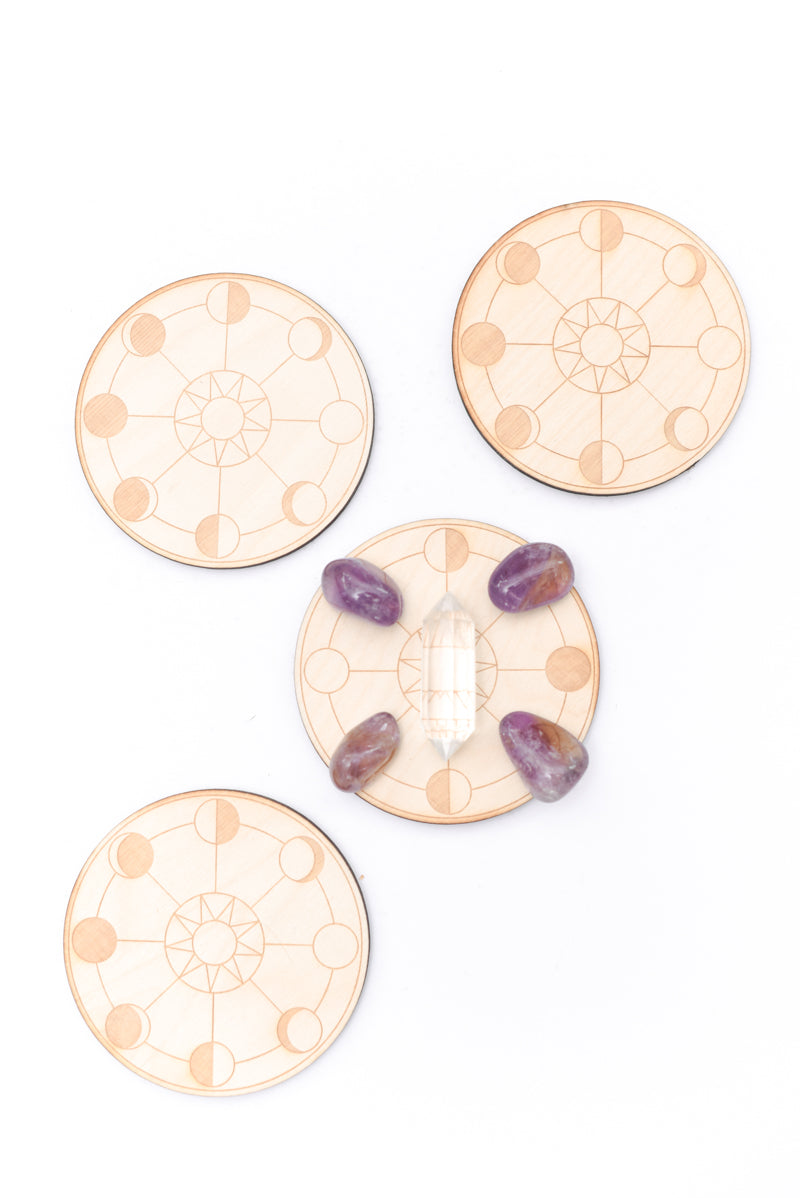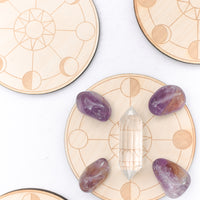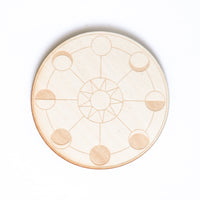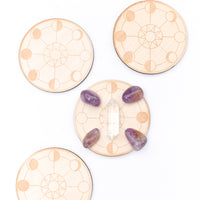 Harness the power of crystals and the magic of the lunar cycle with this gorgeous Moon Phase Crystal Grid. This 6" circular grid features a clean and minimalistic design that is perfect for the modern day mystic, depicting the 8 moon phases spread around a central sun. The size of this grid is perfect for displaying stones around 1-1.25" in size. 

Use this grid to display your stones beautifully, adorn your altar, create a crystal grid for various intentions, connect to the lunar cycle, or for charging and cleansing during the full and new moon. 
This truly makes a wonderful gift for any crystal collector. To give your present a nice finishing touch, we recommend snagging a few stones to go along with it. 
Details:
*Includes one 6" crystal grid
*Engraved on 4mm birch wood
*By Zen & Meow