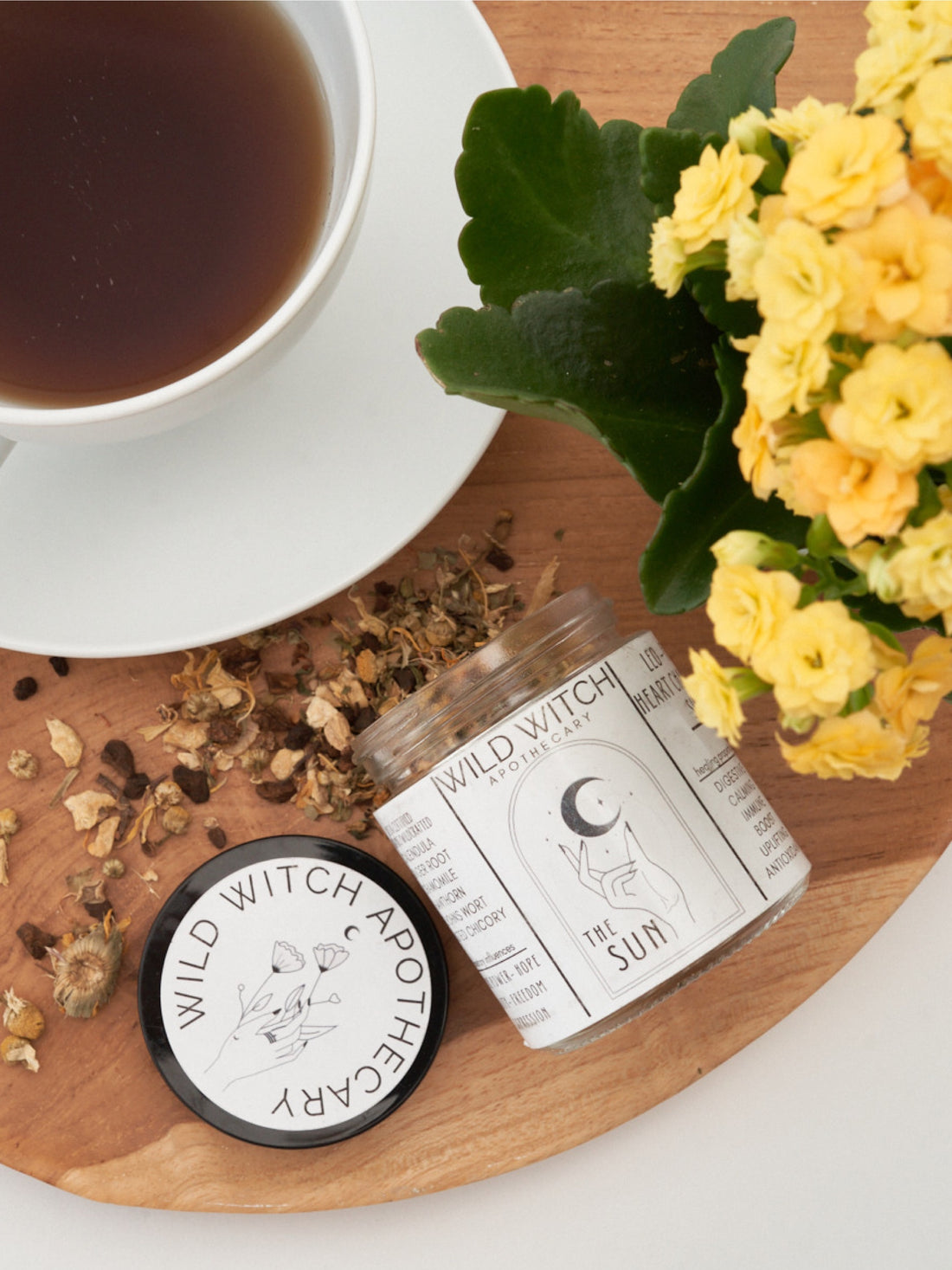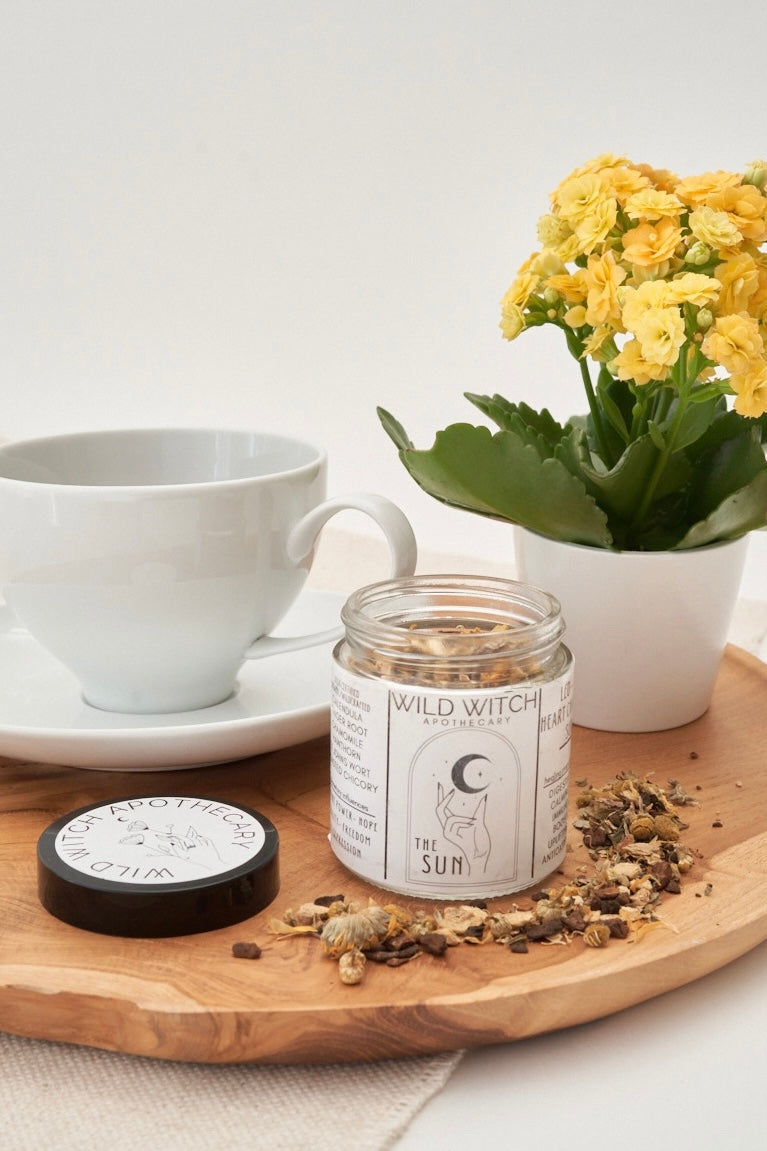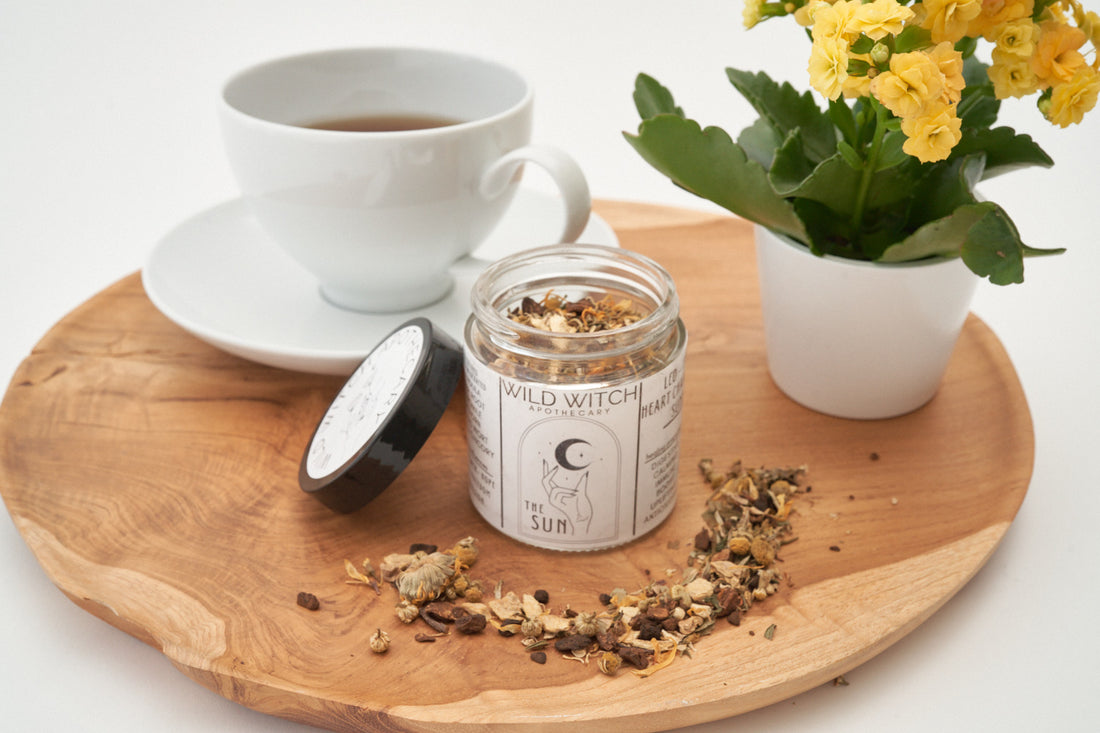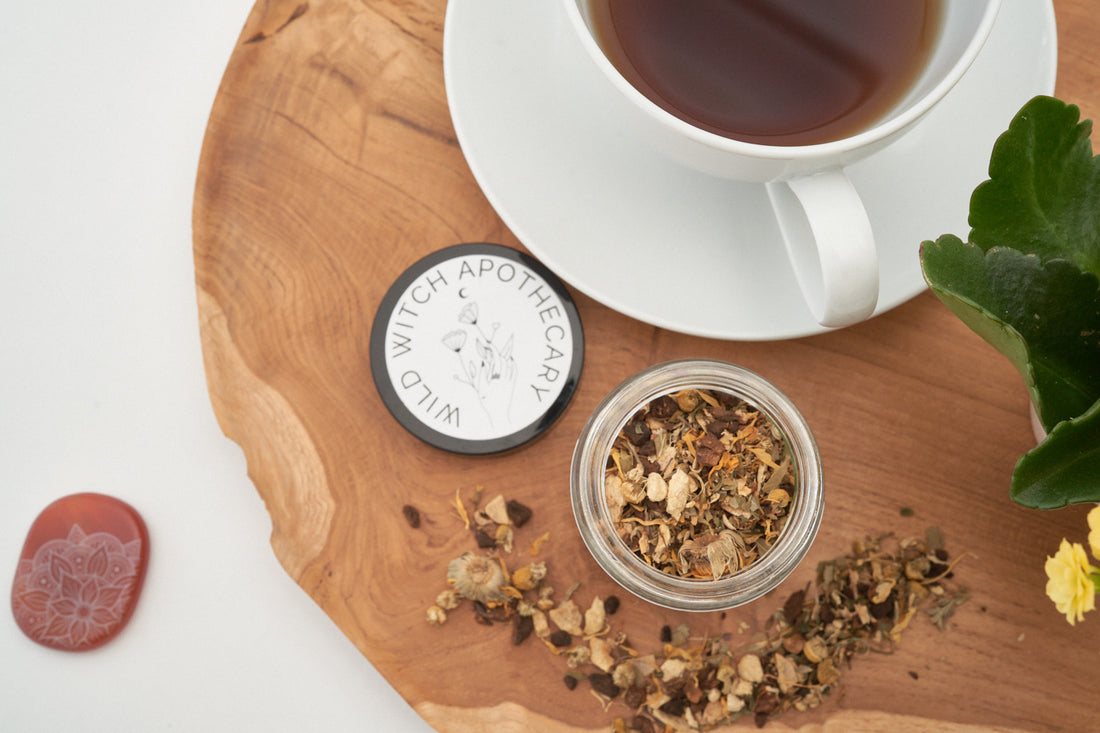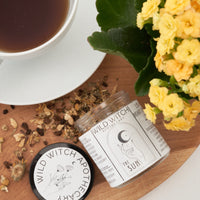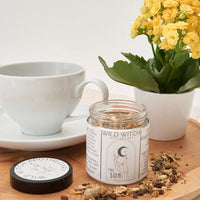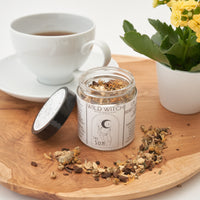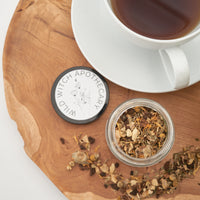 The Sun represents our essential self, the core of who we are. The radiance of the sun nourishes our heart center, creating clarity and courage to stand in our authentic truth. The Sun Tea features all USDA Certified Organic ingredients and has been created to inspire and connect with the transformative energies of the Sun, encouraging balance and harmony during these times of great change. This is a loose leaf tea.
*Planetary Influences : Vitality / Luminosity / Divine Power / Self- Expression
*Leo / Heart Chakra / Fire Element / Sunday
*Healing Properties : Antioxidant / Digestive / Anti-Inflammatory / Pain Reducer / Immunity builder / Depression / Hormonal Balance
*Ingredients : Calendula / Chamomile / Hawthorn / St. Johns Wort / Roasted Chicory / Ginger Root
*By Wild Witch Apothecary
To create a perfect cup of tea: add 1 heaping teaspoon to 8 ounces of boiling water. This tea can be steeped for as long as you would like, it will not turn bitter. You can always add ice for those hot, summer days. Add honey to make it sweet, just like you!