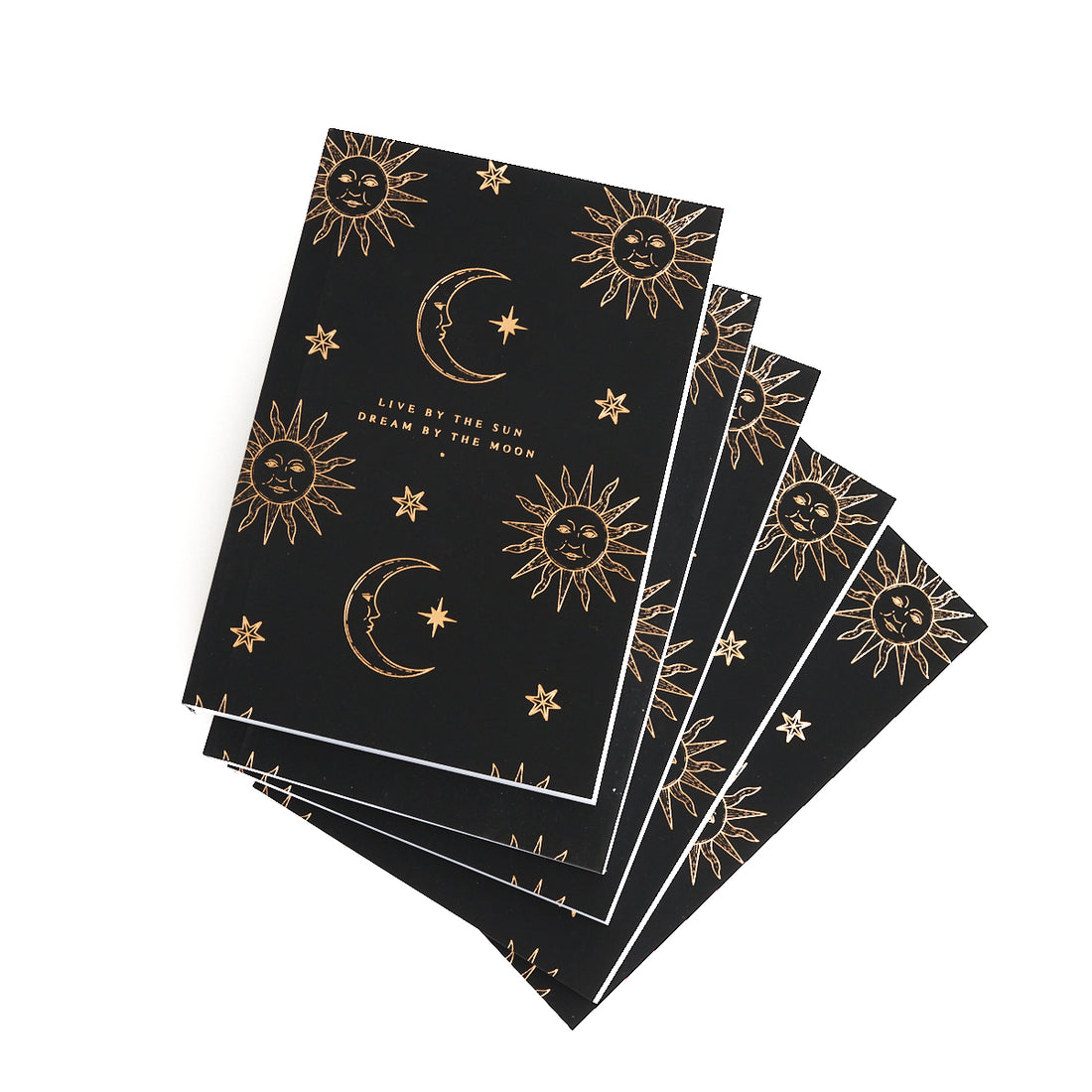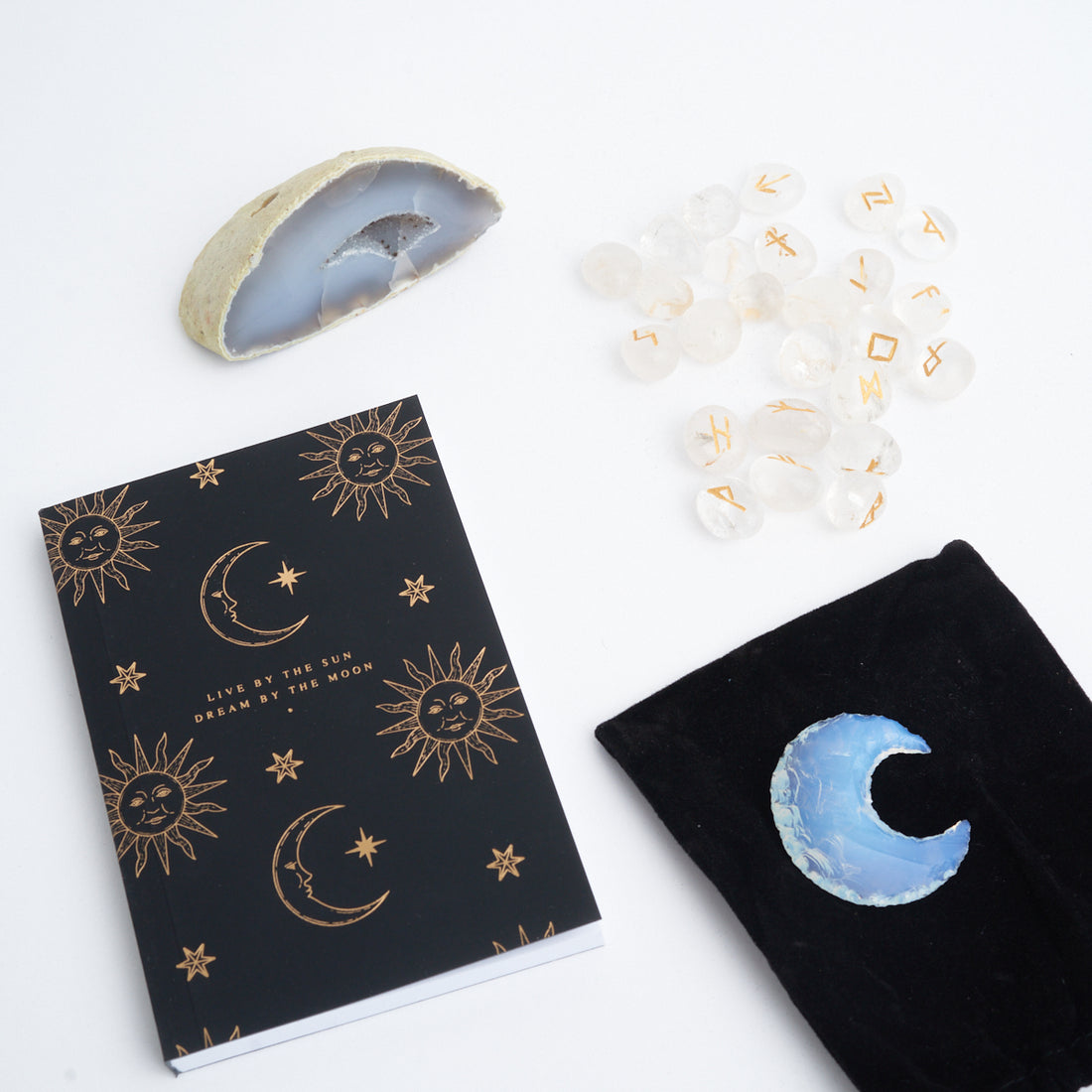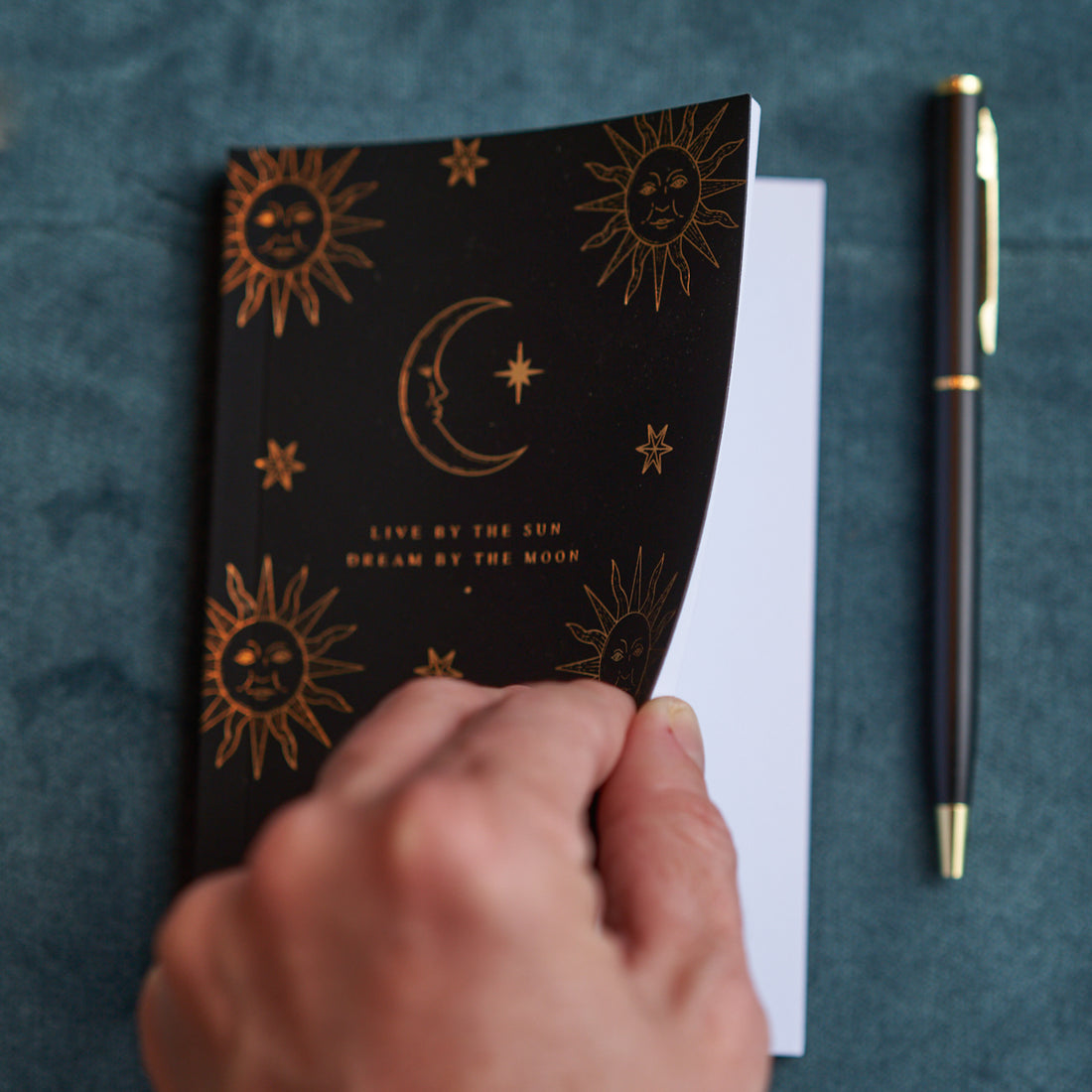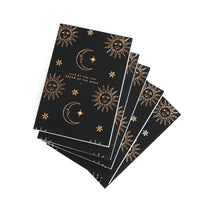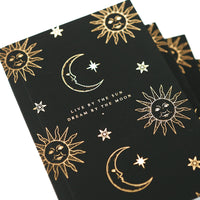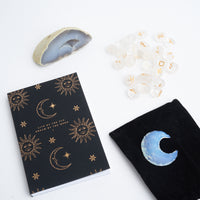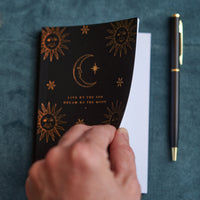 The Sun & Moon Mini Journal is a limited edition 180 page notebook by St. Soleil featuring luxe gold accent designs of the celestial skies on a black, buttery soft-touch cover. Filled with blank pages to explore, note, reflect, create and connect. An everyday essential. Its pocket size is perfect for slipping it into your backpack or purse on the go. 
St. Soleil captures the magic, allure and mystery inspired by the Universe through the creation of spiritual tools for the Modern Mystic. Their coveted pieces, created/designed by Etre Britta, are intended to be cherished everyday, while nourishing the soul for years to come.
☽ Size: 5.5" L x 3.75" W
☽ 180 pages
☽ By St. Soleil
Tip: keep this journal next to your bed to record your dreams each morning. You can also start the day by writing down a positive "I am" affirmation such as "I am powerful."