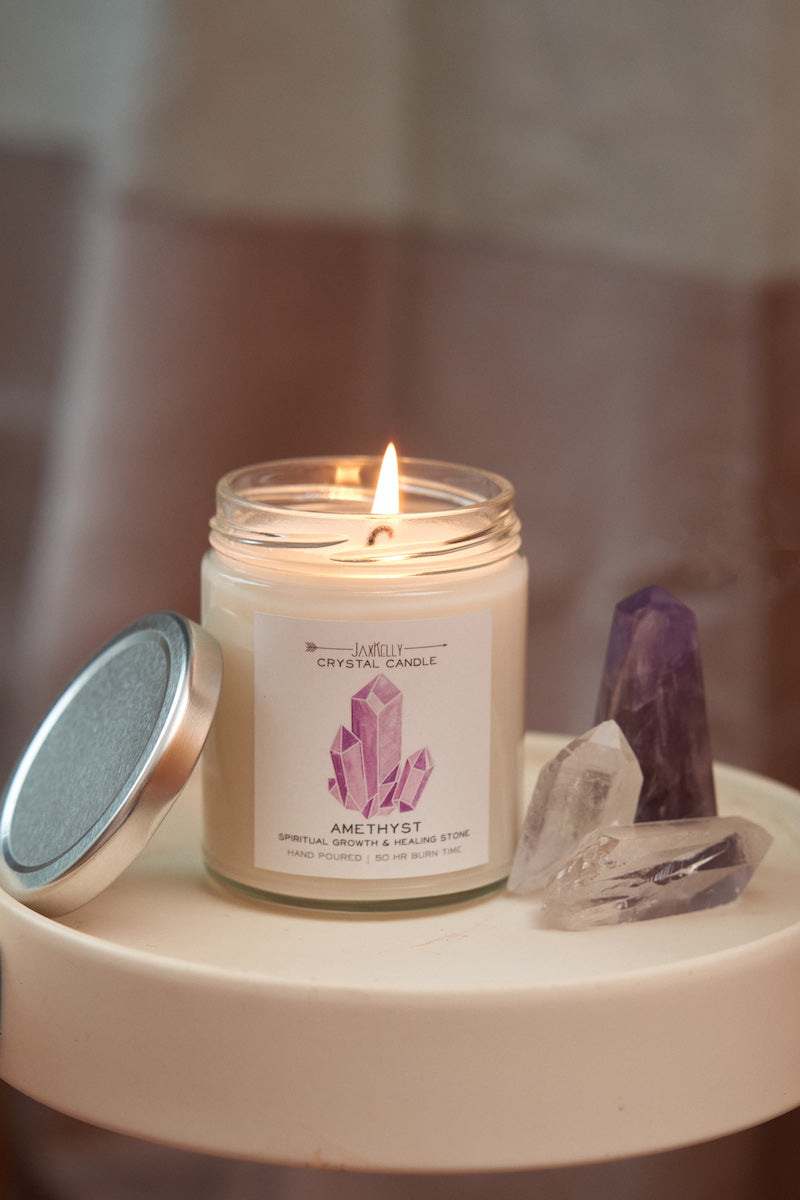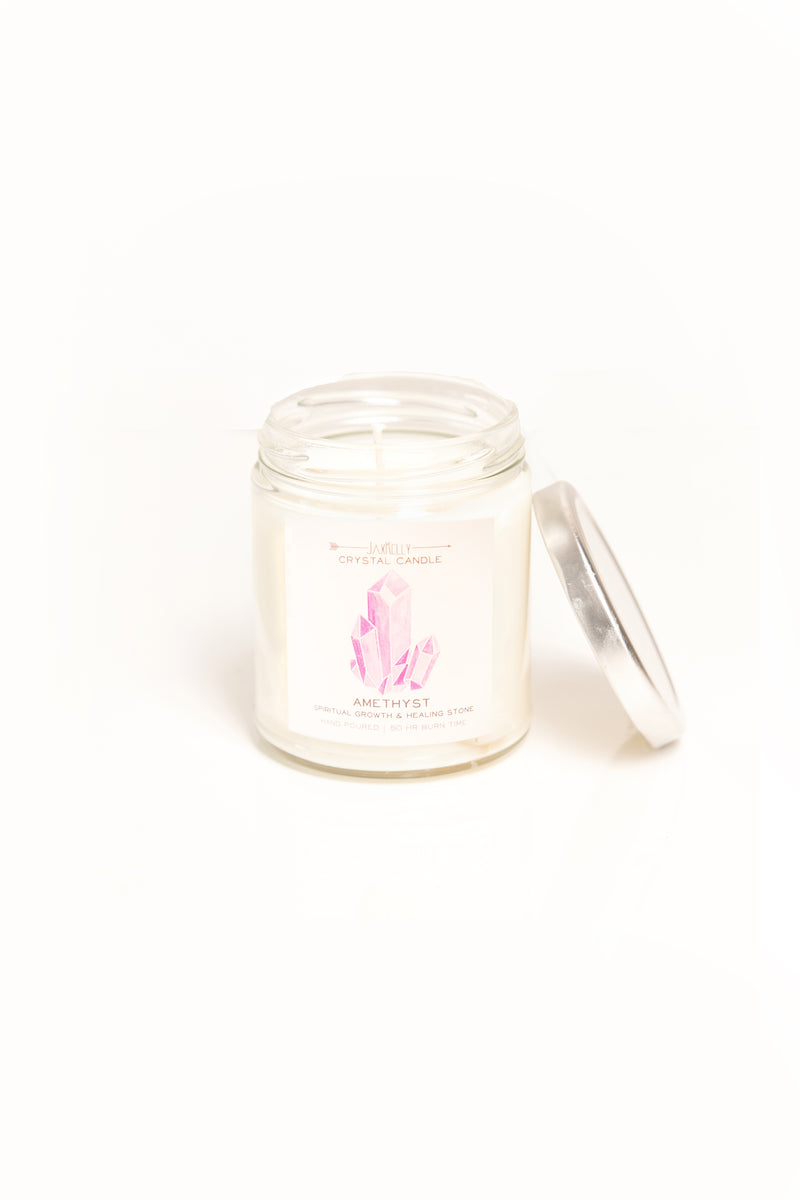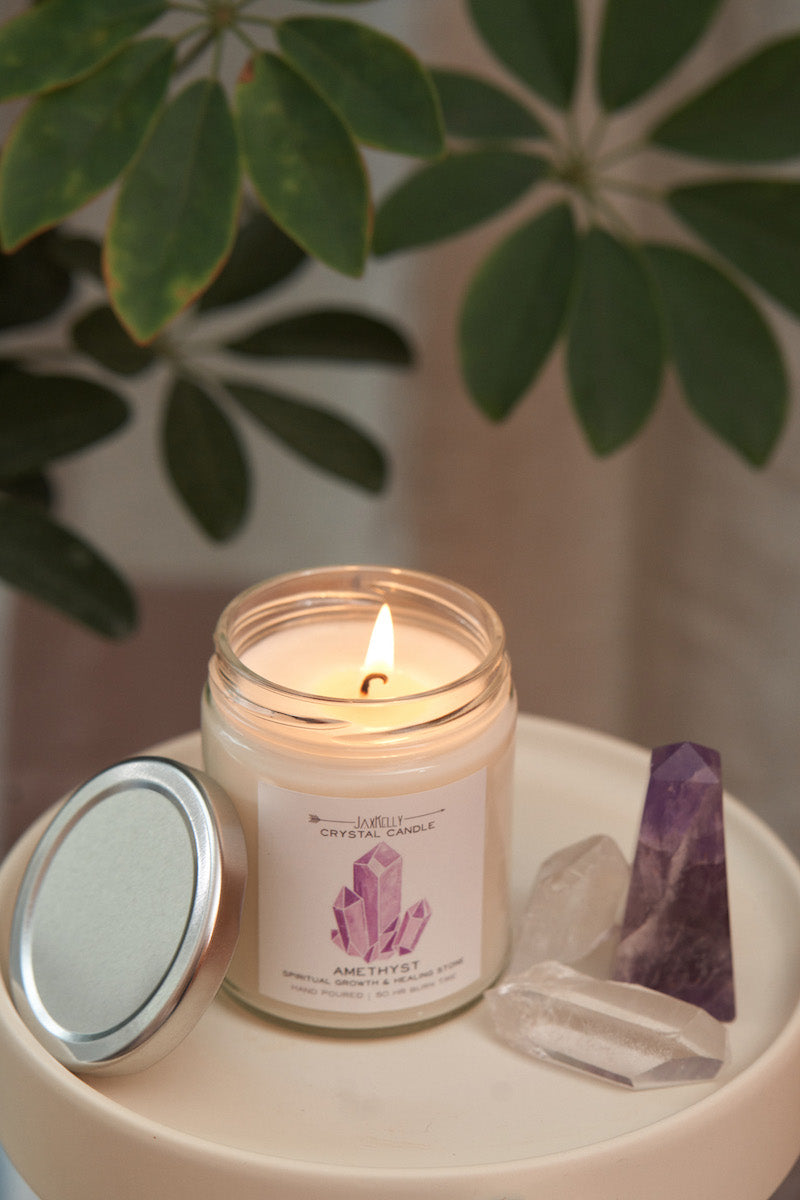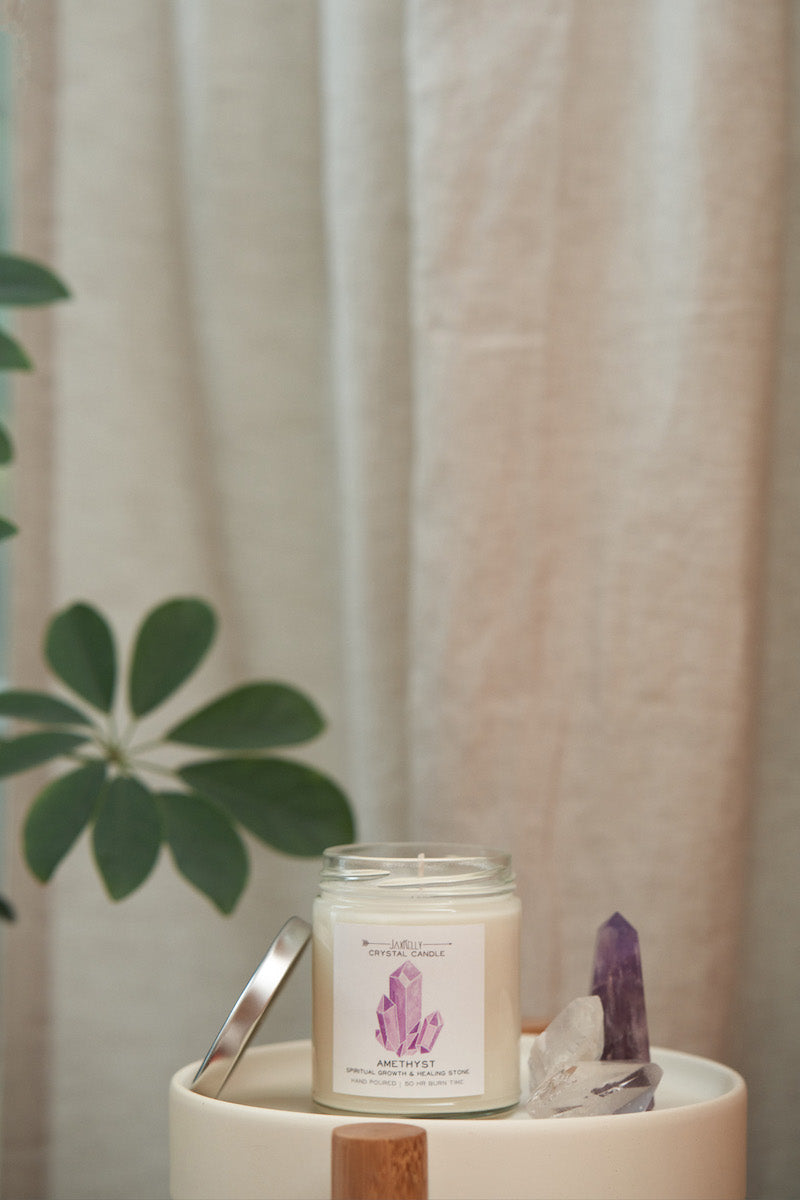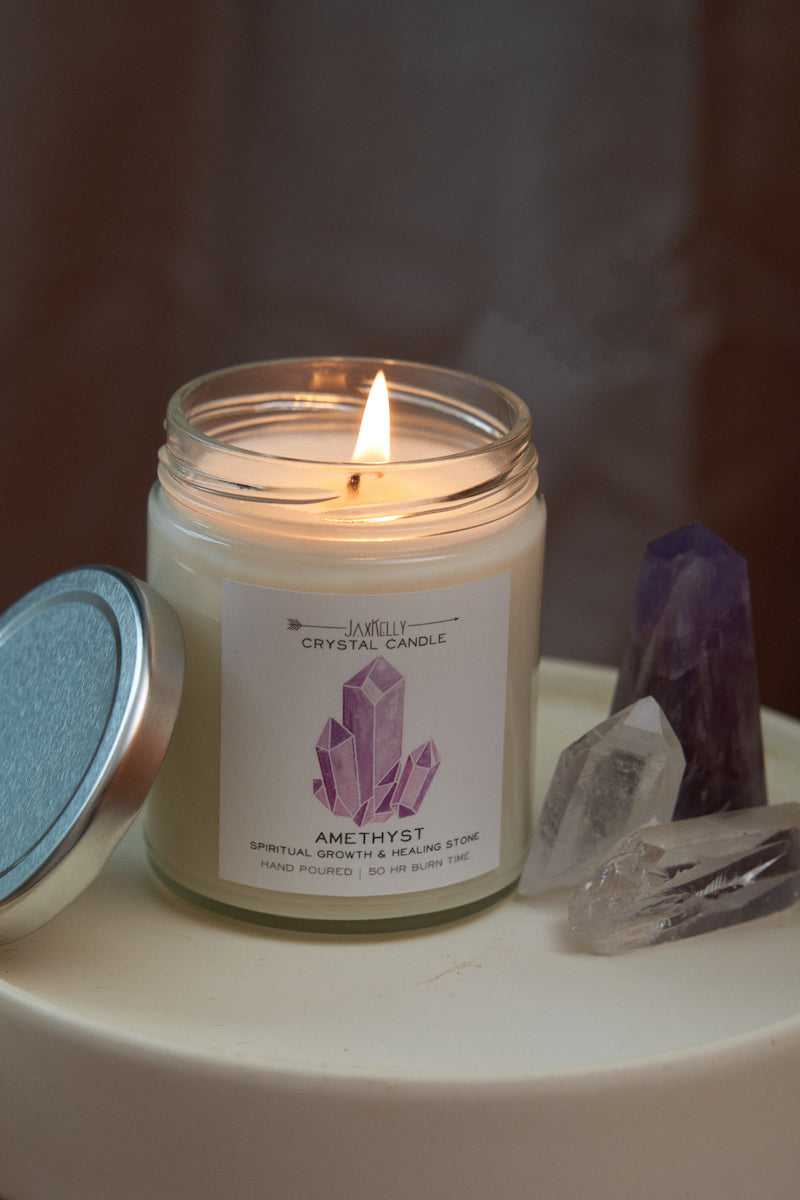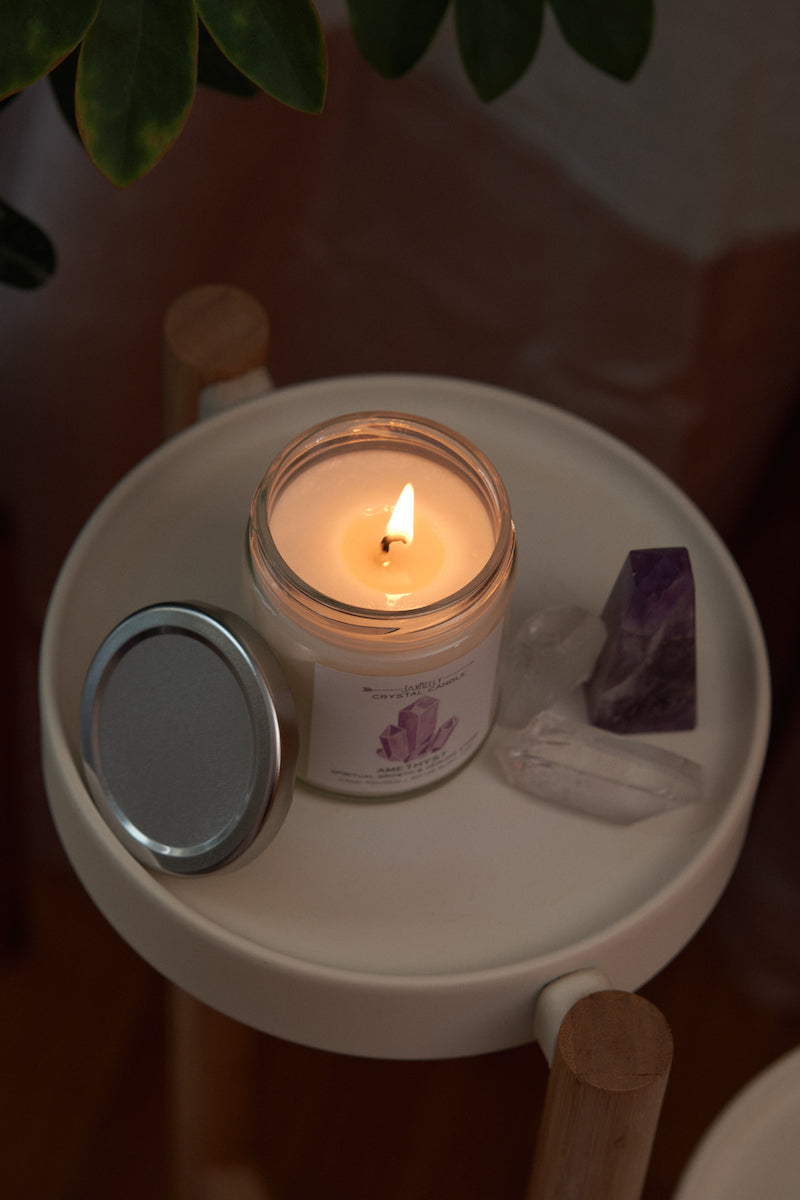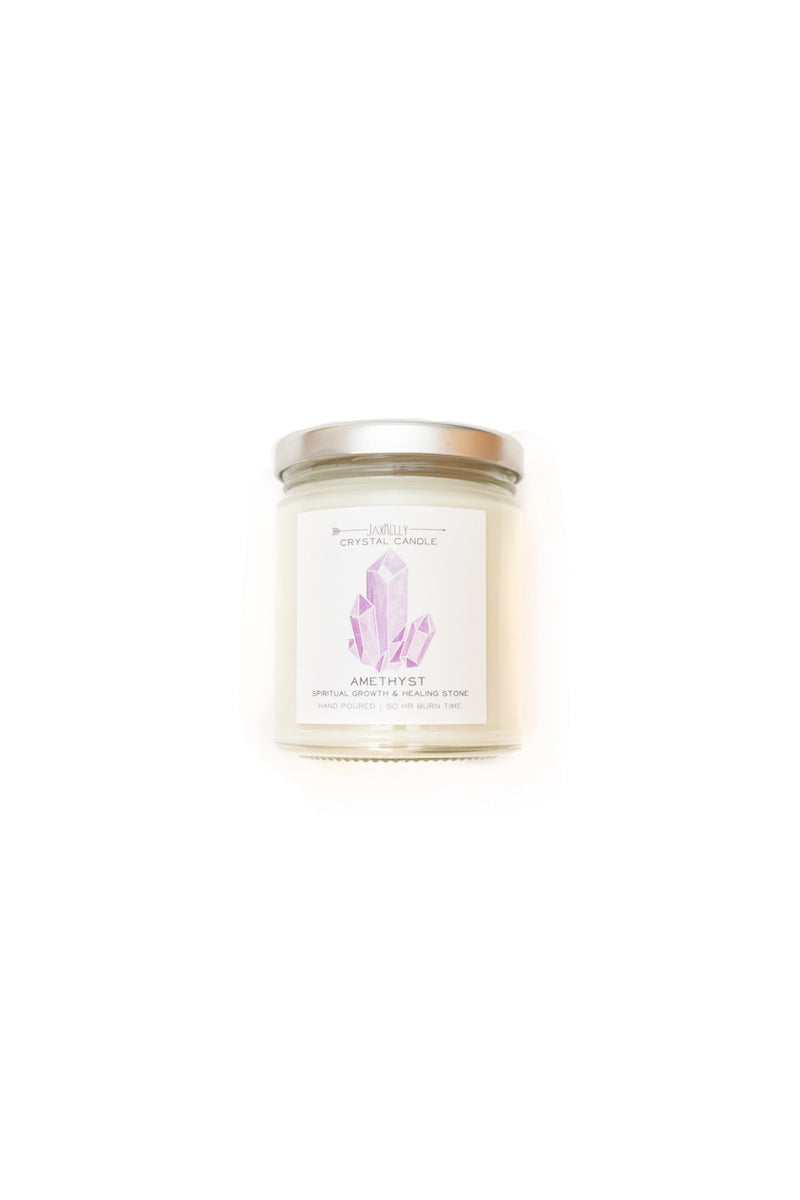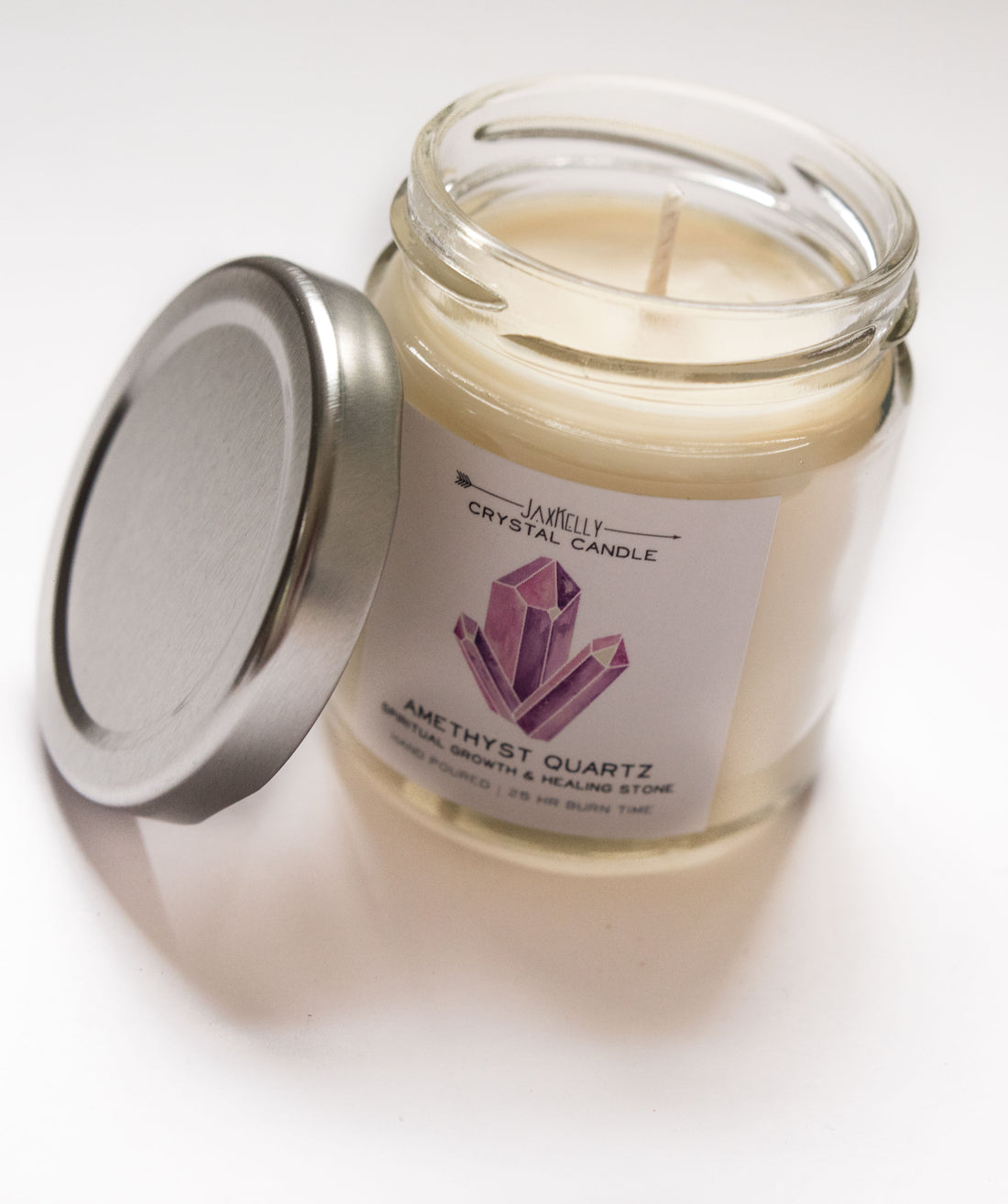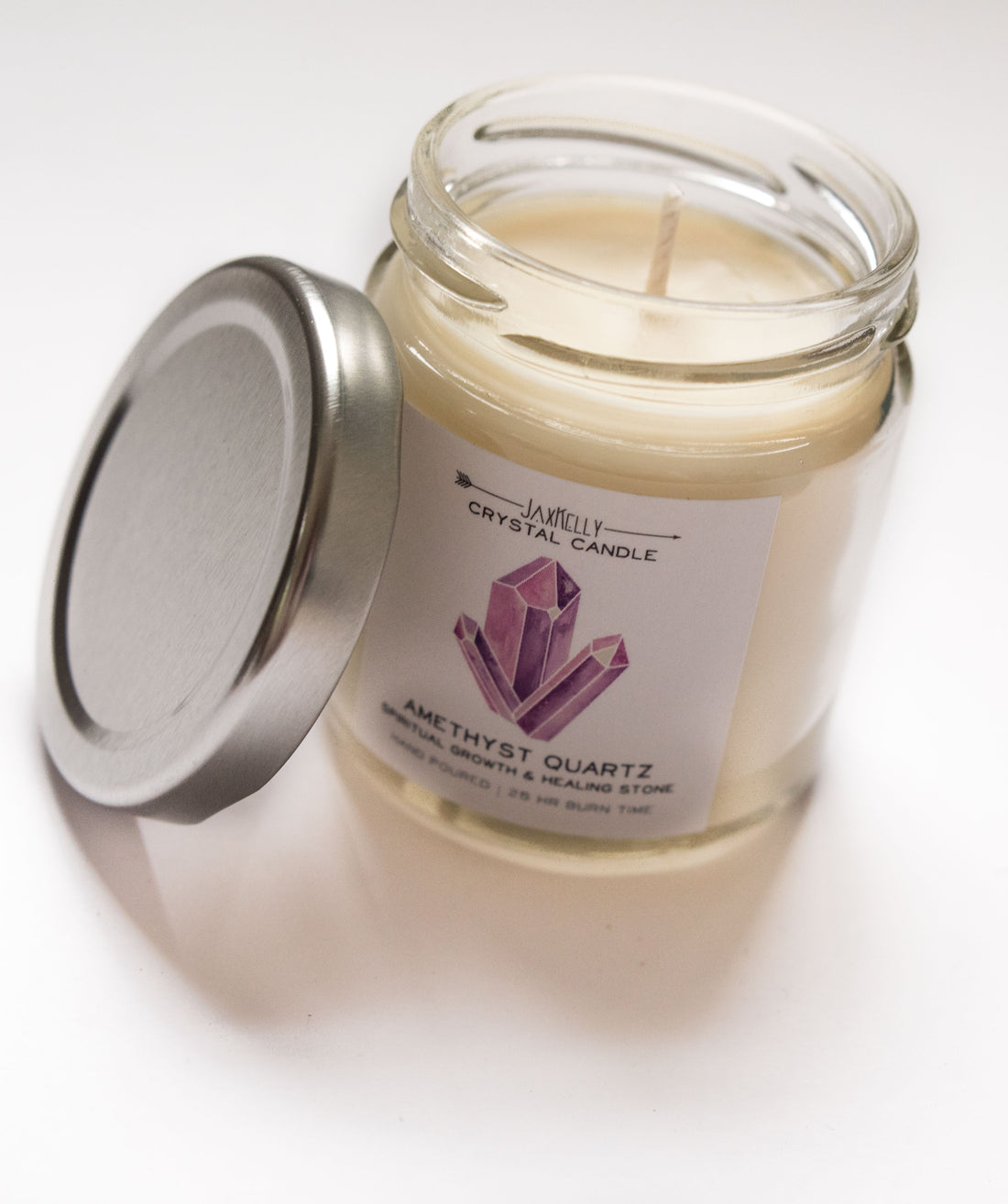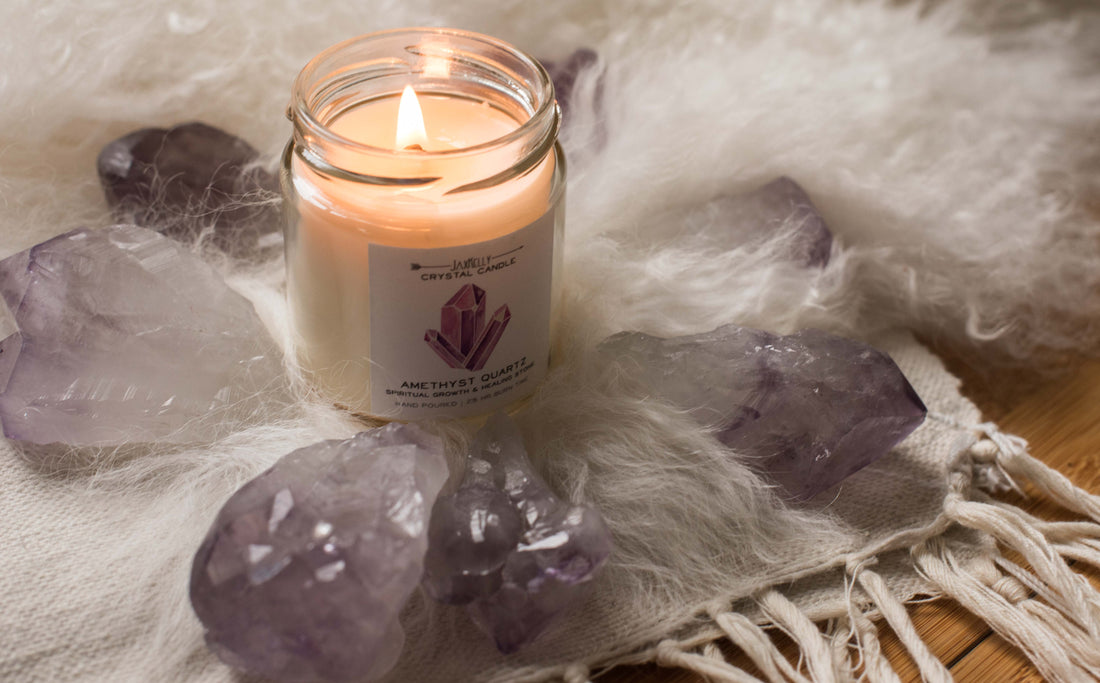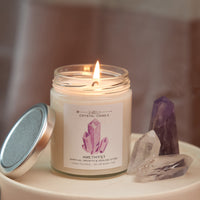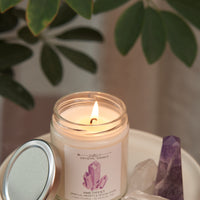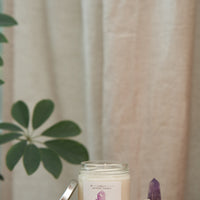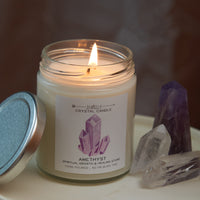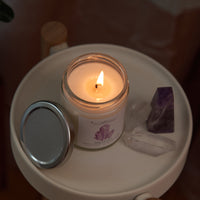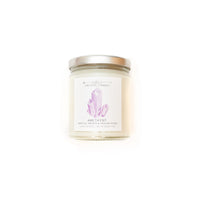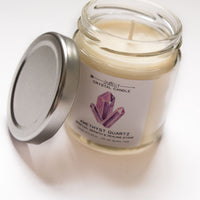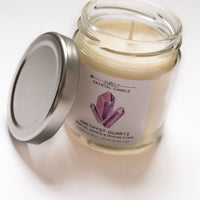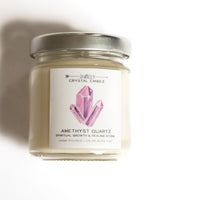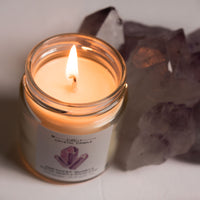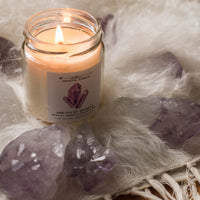 Crystal Candle - Amethyst
A candle for soothing, spiritual growth, and healing. Featuring a hidden piece of amethyst in the bottom of the jar, this gorgeous candle is hand poured and made with 100% American-farmed soy wax. Combined with a natural essential + fragrance oil blend, this candle carries calming notes of lavender throughout any sacred space, creating the perfect atmosphere for rest and relaxation. Due to the purifying, protective, and intuition-enhancing properties of amethyst, we highly recommend this candle for dreamwork, divination, and meditation, or whenever you need a moment to unplug and unwind. **Photos depict 9oz size candle. 
☽ 9oz candle has 50 hour burn time
☽ 4oz candle has 25 hour burn time
☽ Please note that size, color, and shape of crystal varies
☽ By Jax Kelly
Usage tips: focus on an intention you'd like to set, then repeat it aloud as you light the candle. Once your candle has burned, retrieve the crystal and carry it with you or keep it in a special place to balance and heal your energy. Placing your crystal underneath your pillow can promote peaceful dreams. Do not leave lit candles unattended.