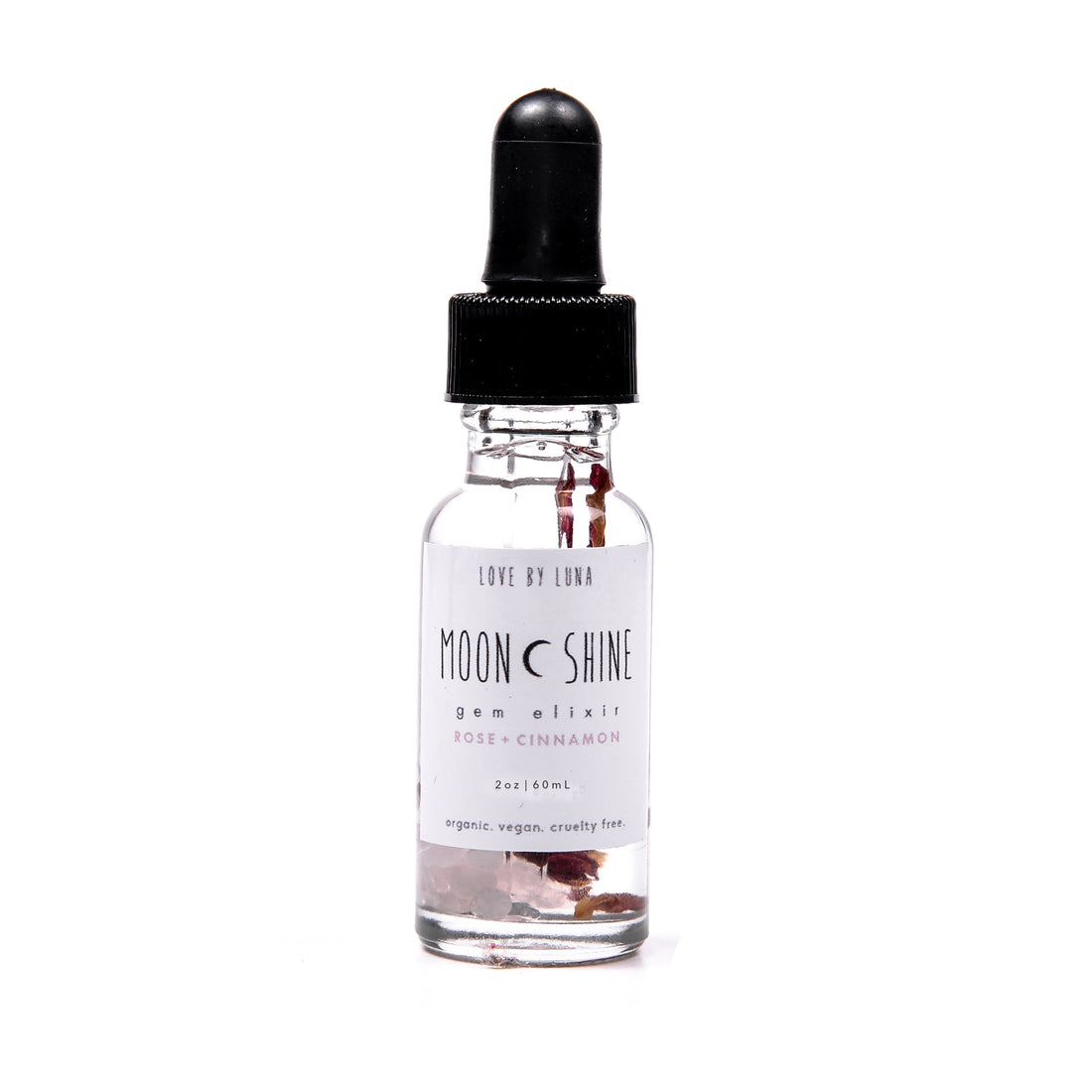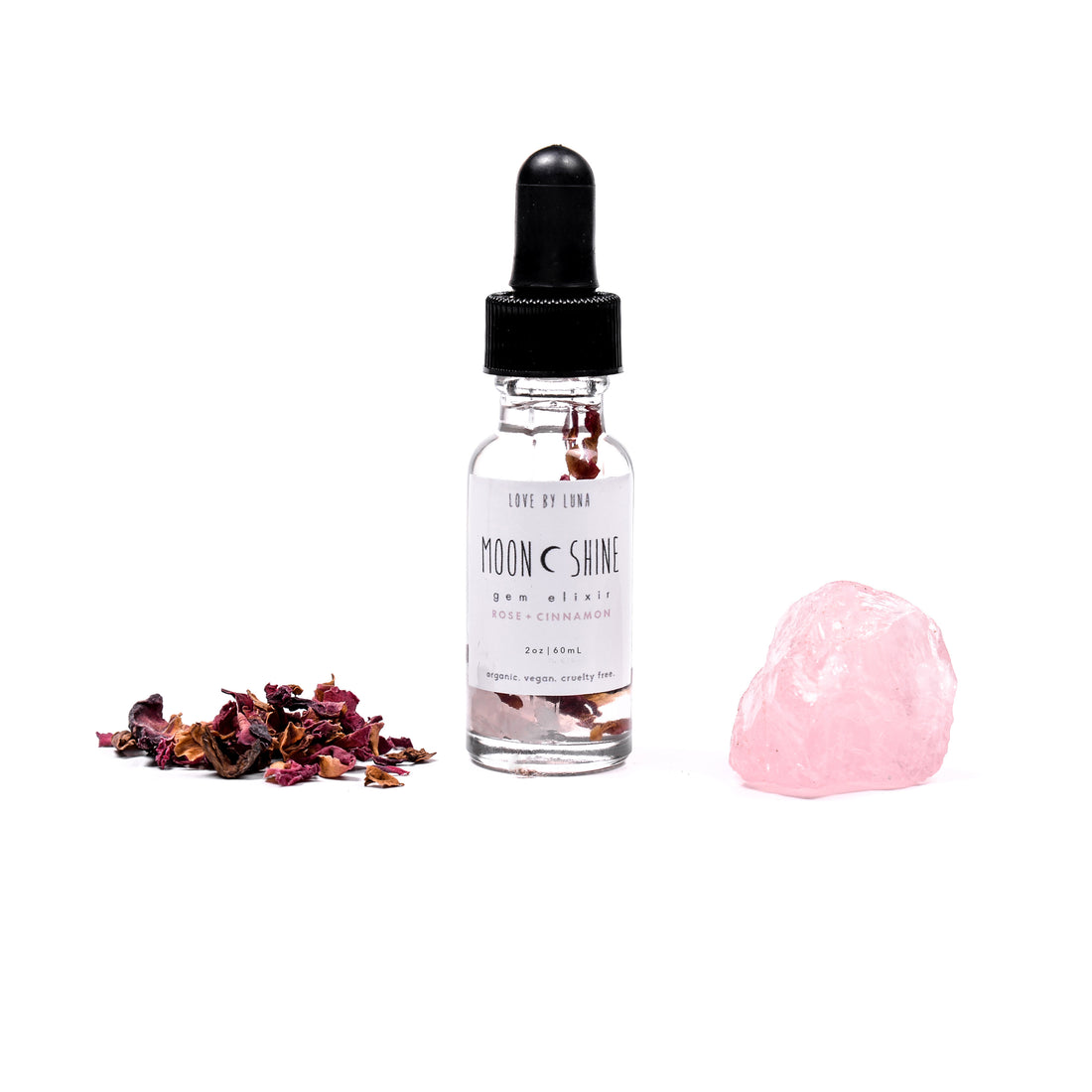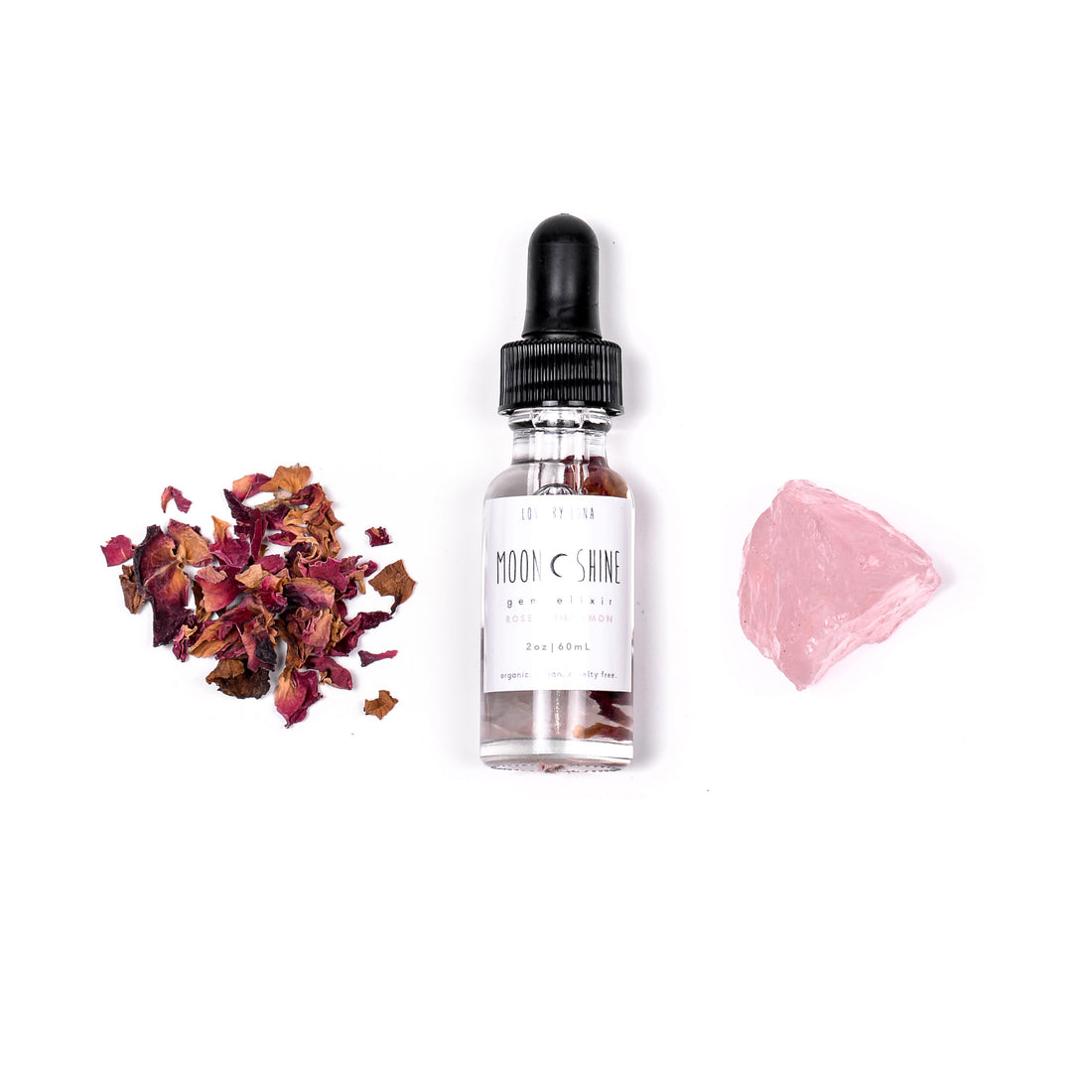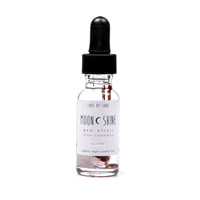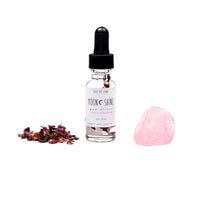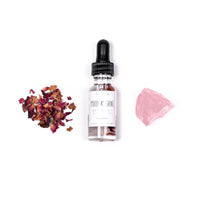 Rose + Cinnamon MoonShine Gem Elixir - Mini Size
Enjoy the convenience of our MoonShine Gem Elixirs on the go with our mini/travel sized option (0.5 oz).  Our Rose + Cinnamon blend is infused with Rose Quartz and is supercharged to attract all forms of love and promote inner peace and healing.
Notes: fresh cut rose, sensuous cinnamon
Uses: body oil, massage oil, add to bath, anoint candles, aromatherapy
Consult full sized listing for a complete ingredients list.  All of our bath & body products are organic, vegan, cruelty-free, and made in the USA.