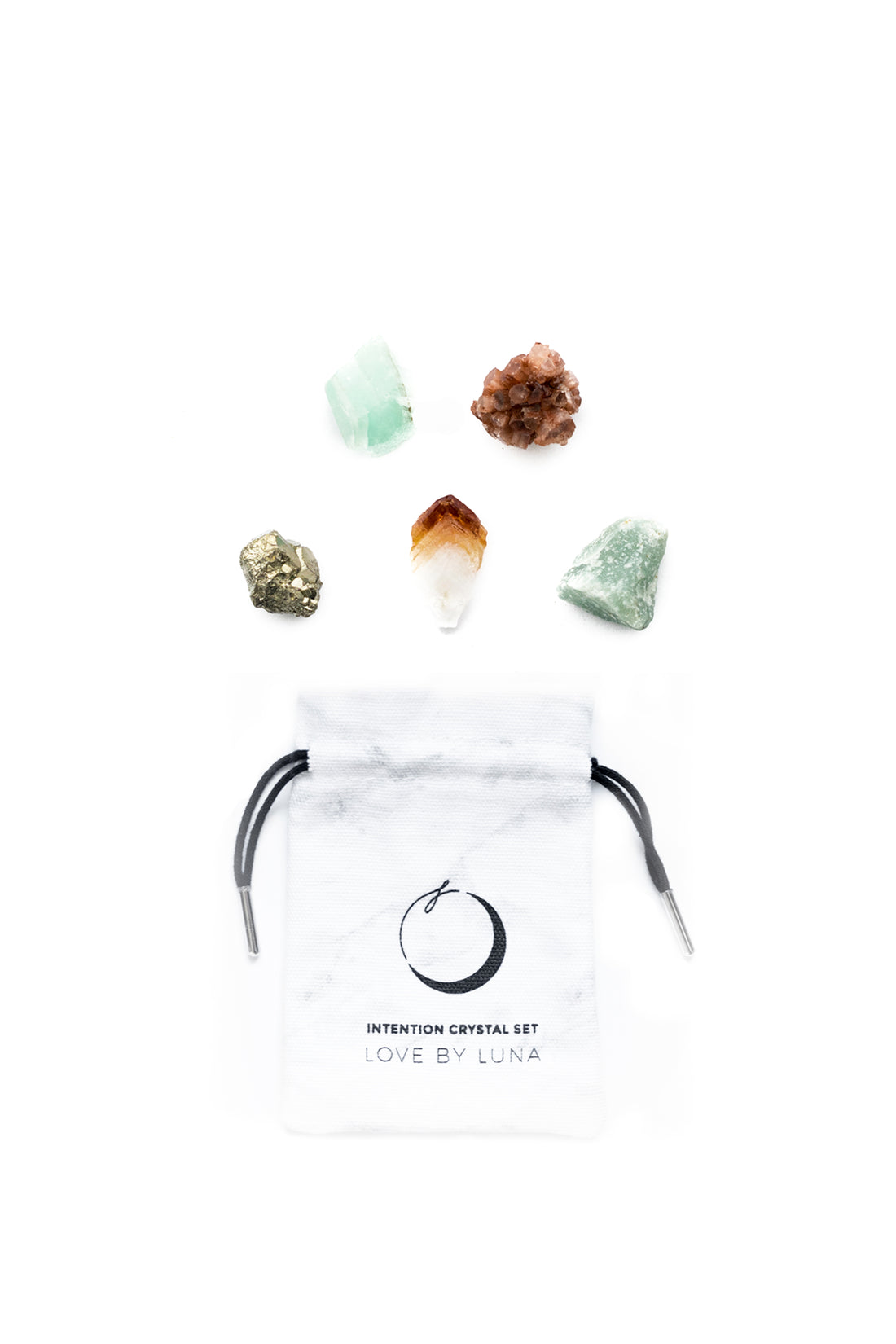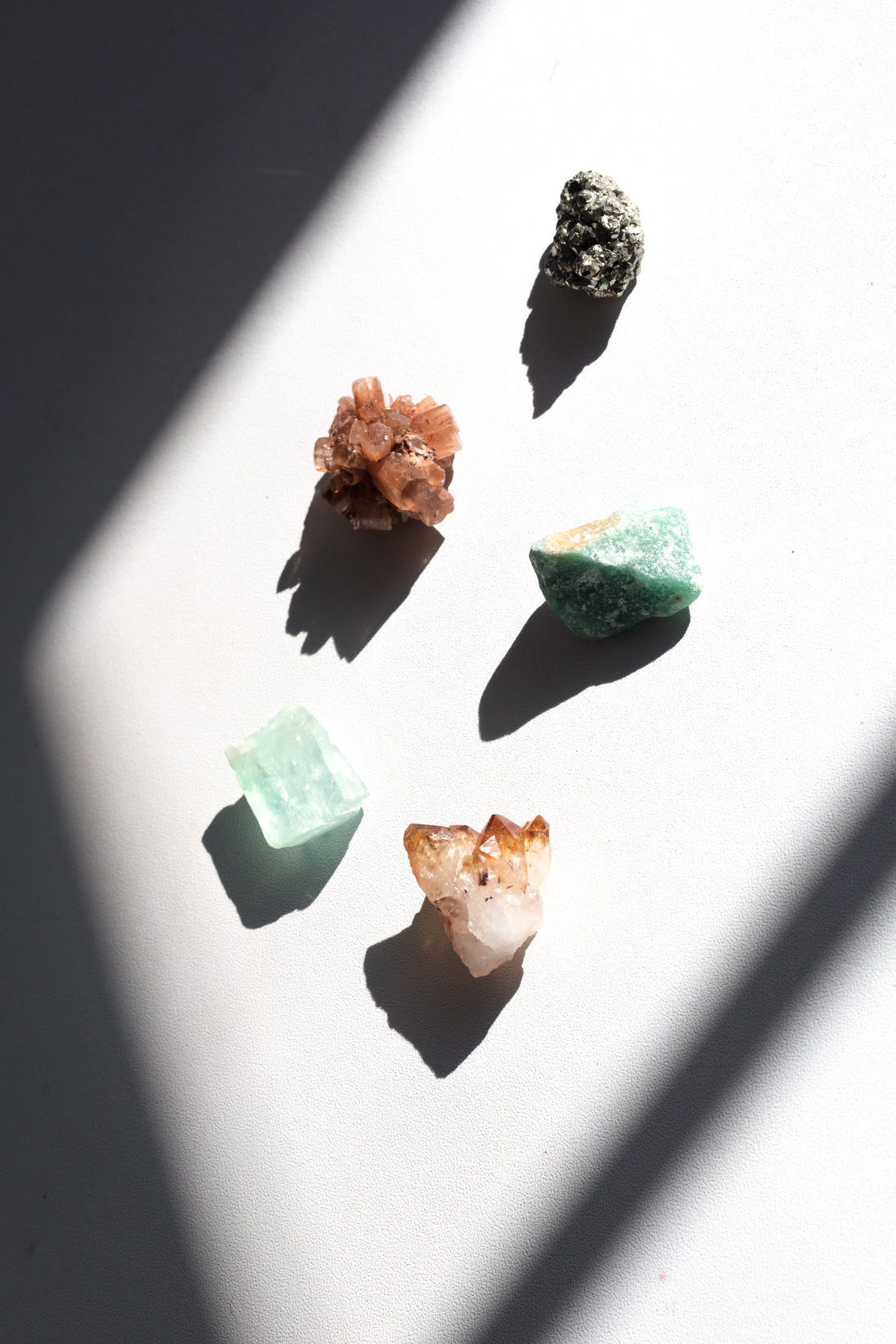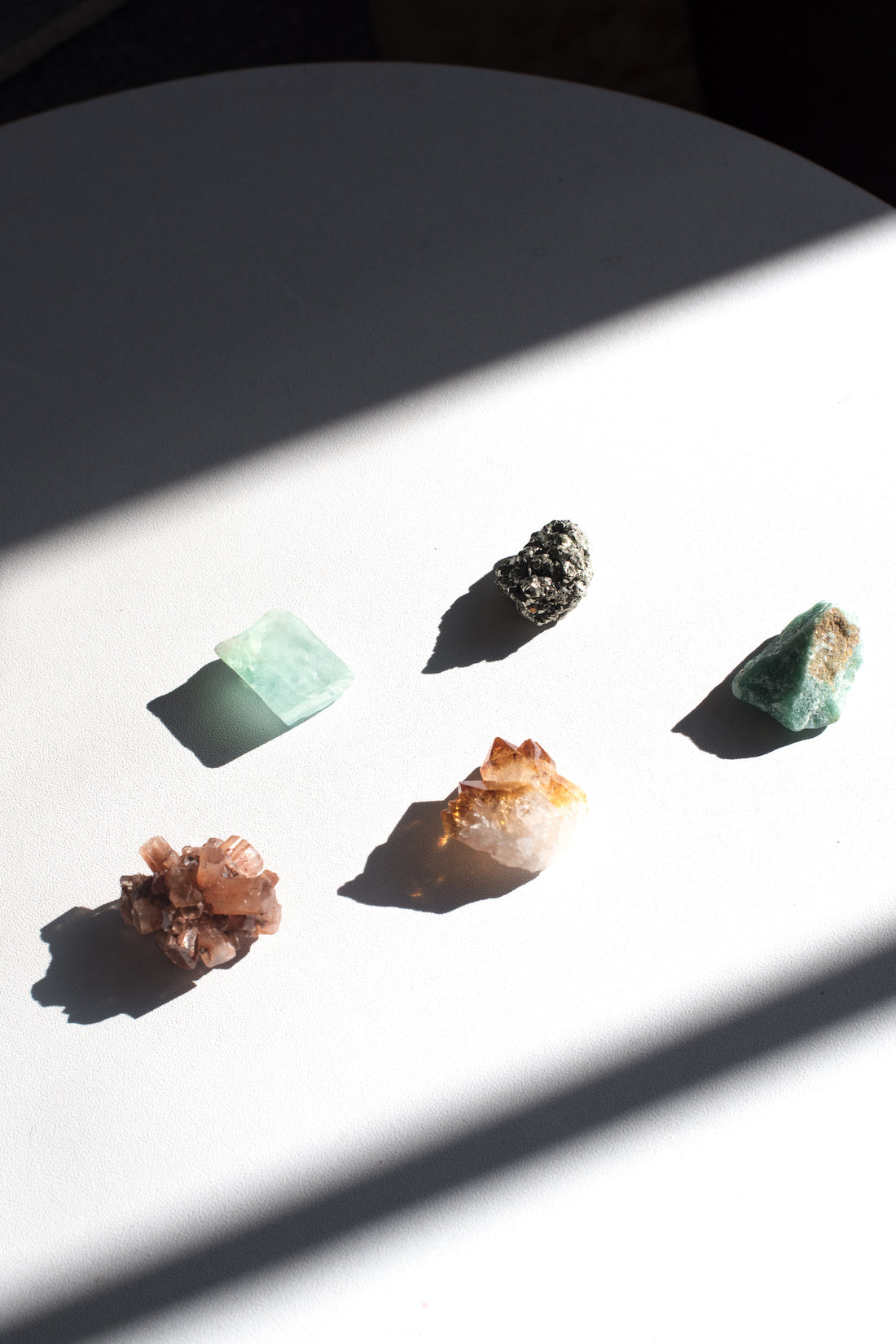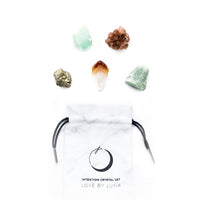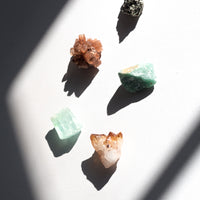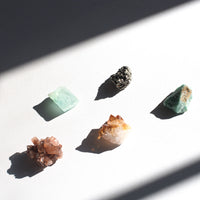 Manifesting Success Crystal Set
Bring in abundance with this deluxe crystal set. Specially designed to attract prosperity, career success, good fortune, and opportunities, this gorgeous collection offers dynamic support in turning dreams into reality. If you're looking for an extra bit of luck to help manifest your goals, this is the perfect set for you. 
Includes a marble drawstring pouch for protection and easy gift giving, along with an information card on each crystal's properties + usage tips. 
All crystals range between 0.75 - 1.25" average size and may slightly vary, as each crystal is unique. Our crystals are hand selected to ensure quality and are only purchased from reputable vendors who share our commitment to ethical sourcing practices.
☽ Rough green aventurine - the "Stone of Opportunity"
☽ Citrine point - the "Merchant's Stone" & "Stone of Success"
☽ Aragonite star cluster - for deflecting negative energy
☽ Green calcite - for optimism and luck
☽ Pyrite - for embracing personal power and strength
Use each crystal individually or together in meditation, crystal grids, on your altar, & more.